Flavor Flav
Hartford Flavor Company, Hartford
November 2017
HFC is opening a Lounge and Eatery on Pratt Street in 2024.
I want Hartford Flavor Company to succeed and flourish and I hope customers remain happy and satisfied with the products and events that come out of the Arbor Street facility. It is an entrepreneurial business, owned by a woman, bringing energy and life to the Parkville section of Hartford. These are all wonderful things.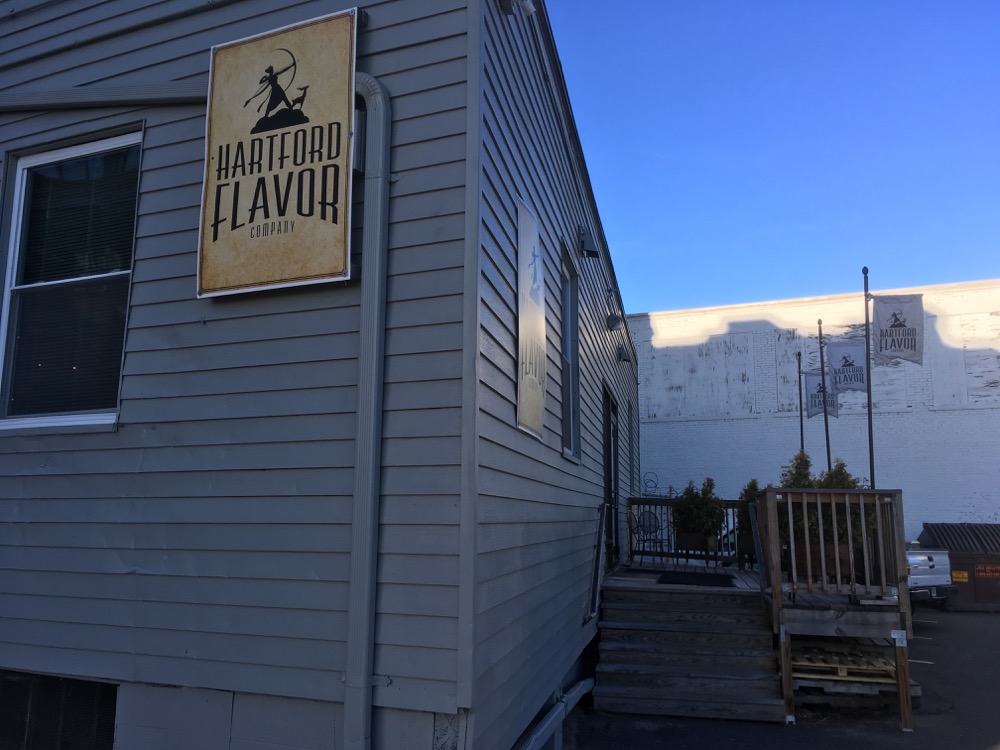 They made hand sanitizer during the pandemic. They've expanded their distribution footprint around Connecticut and into New York. They've remained creative both with their products and their marketing. These are also all wonderful things.
You can tell what I'm doing here, right?
Yeah. I'm doing that thing where I say a bunch of nice things up front before veering off into Negative Land. You know me so well.
Hartford Flavor as a business isn't doing anything wrong… or unique. Spirts manufacturing is a funny, often opaque business. There are distilleries and then there are "distilleries." In Connecticut and elsewhere, it is often difficult to know which are which. And in the end, it doesn't really matter.
To clarify, many of our "distilleries" have the base alcohol shipped in and then they do whatever they do to it to make a finished product. The process is to simply proof it down with water and add whatever flavoring and/or coloring to it and then letting it sit for a while before bottling and selling. And again – that's fine!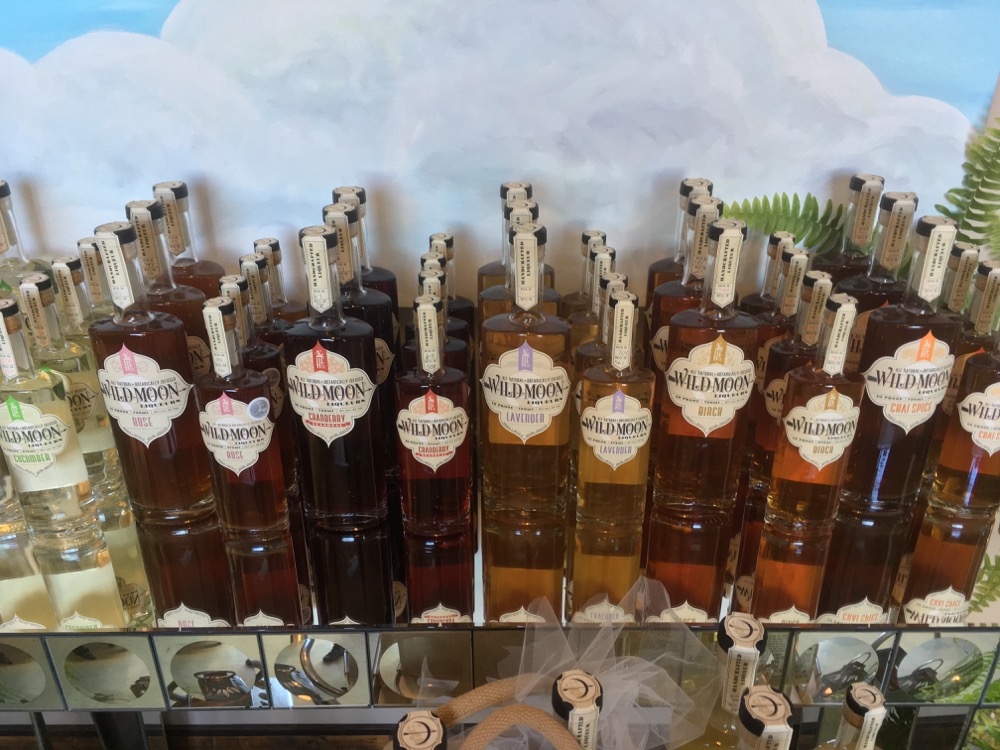 Many of your favorite local hard liquors are made this way. Hartford Flavor uses a sugar cane based ethanol (usually 192 proof) to make their infusions. And they make some very creative and unique flavors. They refer to their products as "flavor forward liqueurs."
They also say they are gluten free. (They would be by definition.) But here's my favorite claim: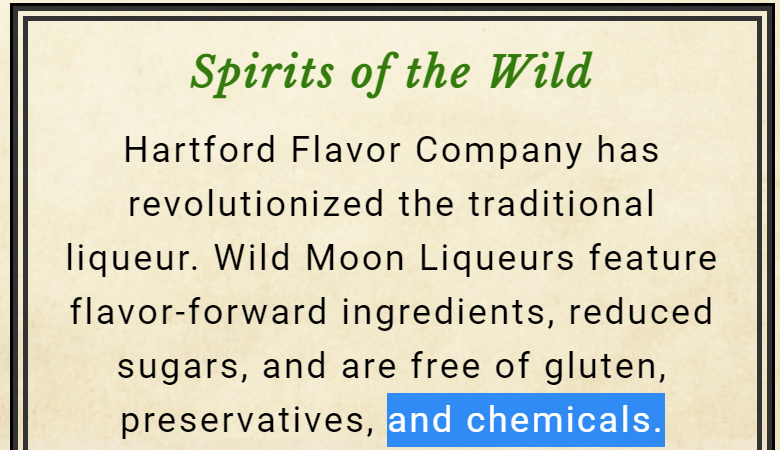 Chemical free alcohoLOL. Sorry, most people wouldn't give this a second thought but it drives me bananas. I assure you, the ethanol and water in every bottle are, indeed, chemicals. Quite well understood chemicals in fact. There are other "non-GMO" type claims of course, but… that's marketing. I try not to let it bother me too much.
Hartford Flavor's line of liqueurs is sold under the Wild Moon name. The deal is that they take certain botanicals and infuse them into the alcohol. Sort of like what college kids do with grain alcohol and watermelons or what some bars will do with vodka and, oh I don't know, anything. Lychee is always good and exotic seeming for that.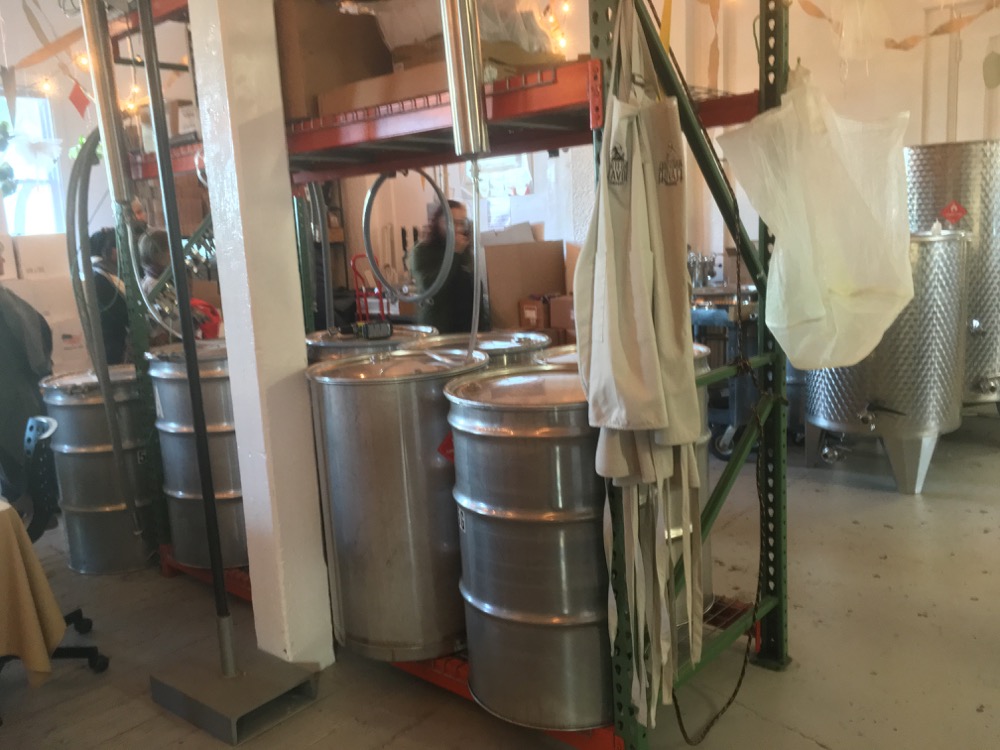 The Wild Moon line includes flavors like cucumber, rose, lavender, birch, sumac, sage, and roasted dandelion root. Wild! There's also cranberry and lime and lemon for normal people. What they're doing is unique and exciting. The newer line of "weirder" additions is called Wild Moon Botanics. I can't front on that.
Their tasting room is called Diana's Lair and owner Lelaneia Dubay has created a welcoming little oasis in the old building complex where the first pay phones were manufactured back in the day. Dubay calls herself a "creatrix" and has had a successful career in landscape design and has always been involved in Hartford and the arts.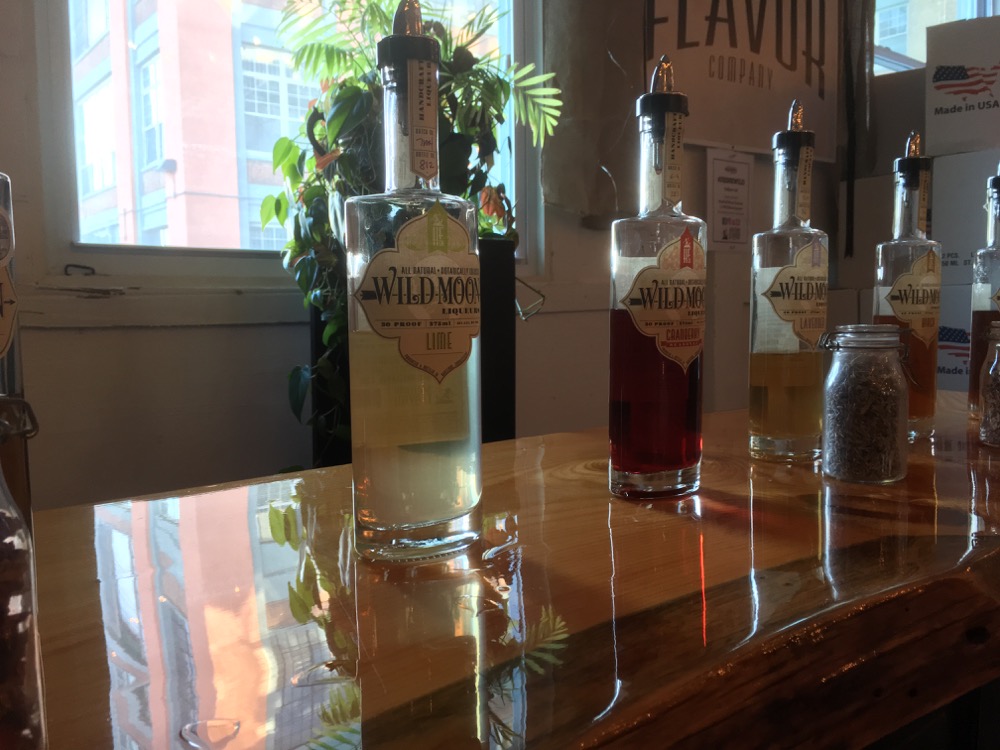 Visitors can go to Diana's Lair and pay for a little tour and explanation of the business before tasting thimbles of the booze. You can hang out and get a mixed drink now thanks to relaxed laws surrounding these types of things. Diana's Lair is decorated like a "creatrix" would decorate it. Twinkly lights, a "living wall," lots of lattice and candles and feminist vibes. (I say that as a positive thing – Dubay owns this joint and she has poured herself into it and I love that.)
This venture is about celebrating the amazing, organic botanicals that are so much a part of our lives, yet somehow have been forgotten. We want this to be a reminder. We want to fill the hole in the market for unusually flavored, botanical liqueurs.

Liqueurs are basically sweetened tinctures. In Medieval and Victorian times, tinctures and herbal medicines were sweetened following their creation to help conceal the bitter taste. 'A spoonful of sugar to help the medicine go down' is exactly what a liqueur is. Most liqueurs of the past were used for the medicinal properties, to aid in digestion, and to help with ailments. We want to get back to this idea – healthful drinking!
Erm. Because there's cucumber essence in it? Because it's "gluten free" and "GMO free?" No. There is nothing healthful about 40 proof anything. That's just irresponsible talk.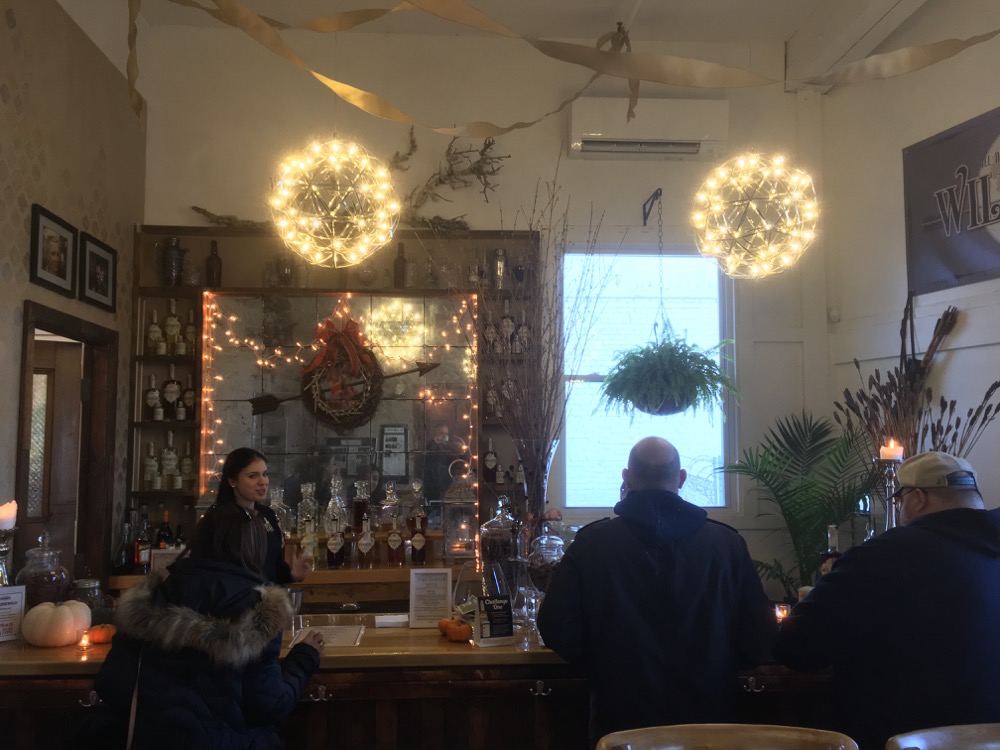 Now, I suppose with no artificial flavors and sweeteners like in 80 proof Bubblegum flavored vodka or whatever, the Wild Moon line-up is less damaging, but it's certainly not healthful in any way whatsoever.
I tasted a few flavors during my visit and they tasted like they want them to. I even bought a bottle of Lavender Wild Moon for some reason. I can't find my pictures of it, but I made the suggested drink recipes and immediately threw the bottle away. As it happens, I do not like drinking soap flavored things.
I just went to look at the suggested recipes and the Wild Moon site says this:
We've all heard of the soothing effects of the lavender aroma. Its calming scent has been known to reduce anxiety and improve sleep. Did you know it also helps improve balance in the elderly?

*Disclaimer: Please note, the health statements made in this section are in reference to the original form of the plant, and may be less effective after infusion into alcohol. Wild Moon is not to be used to treat or cure illnesses, and the diagnosis of and prescriptions for which should be left to medical professionals. Wild Moon is for enjoyment purposes only. Please drink responsibly
So there you go. Either someone said something about their wild claims or someone at Hartford Flavor knows what's up.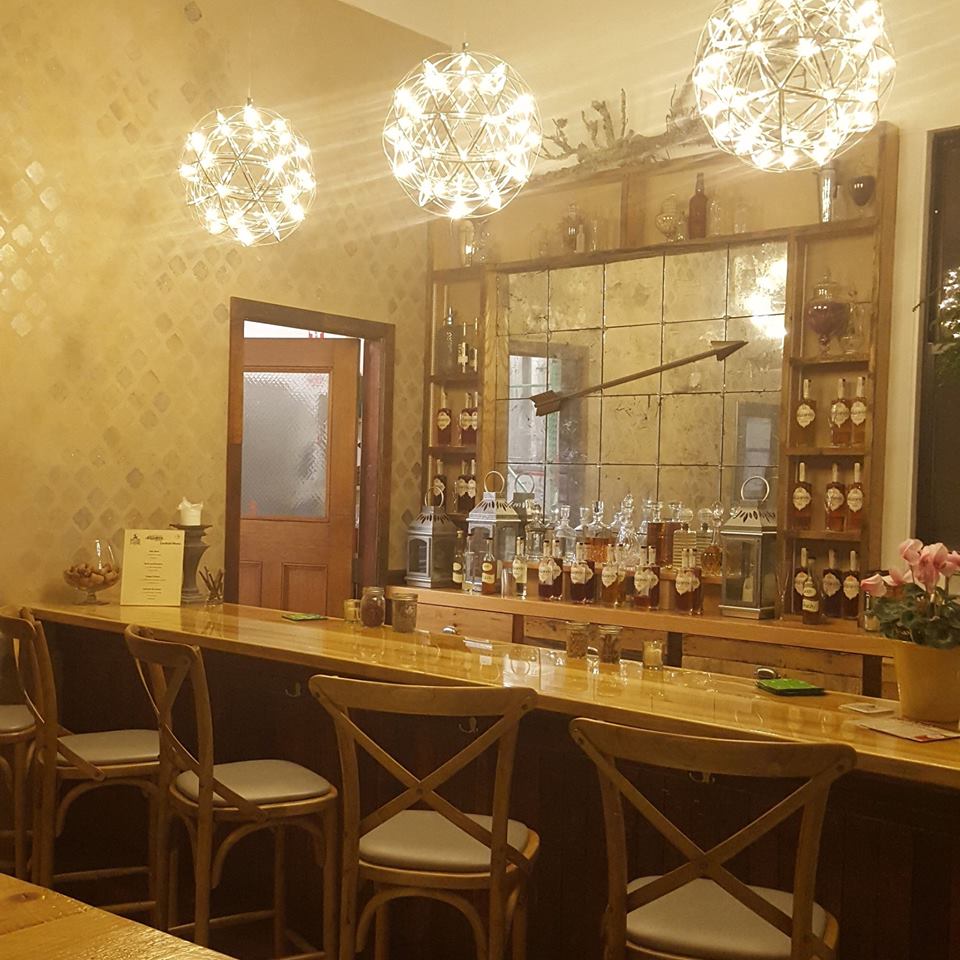 On the very rare occasions when I drink liquor, I stick to gin. So I like botanicals of a certain kind. And I'm sure some of Wild Moon's offerings are pretty good. I just happened to hit on one of their early distributed efforts not to my liking. But I'm also not rushing out to correct that either.
I want Hartford Flavor to succeed and they are a nice addition to Hartford. I believe Dubay and her husband live in Hartford's West End and it's awesome that they're making local, for local, and live local. By all means, check them out! It's a fun and funky little spot. And it's fine that they simply don't produce products that I enjoy. Oh well.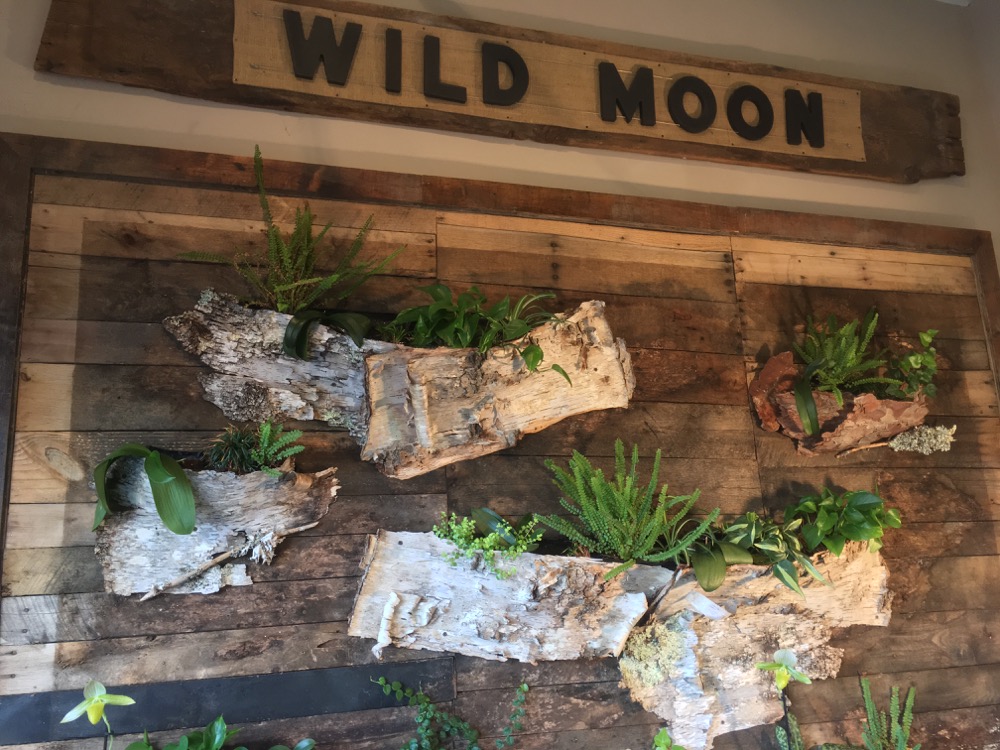 Hartford Flavor Company
CTMQ's CT Distilleries