Hilliard Mills
America's Oldest Wool Mill
Manchester
As with every "oldest" and "first" claim, I approached this page skeptically. However, after poking around the Internet for approximately 18 seconds, I'm calling it: This superlative is legitimate.
Hilliard Mills in Manchester, near the confluence of Bigelow Brook and the Hockanum River, was the first woolen mill in the United States. Not only that – and perhaps more interestingly – the site of Hilliard Mills may very well be the "oldest continually operated industrial site in the US."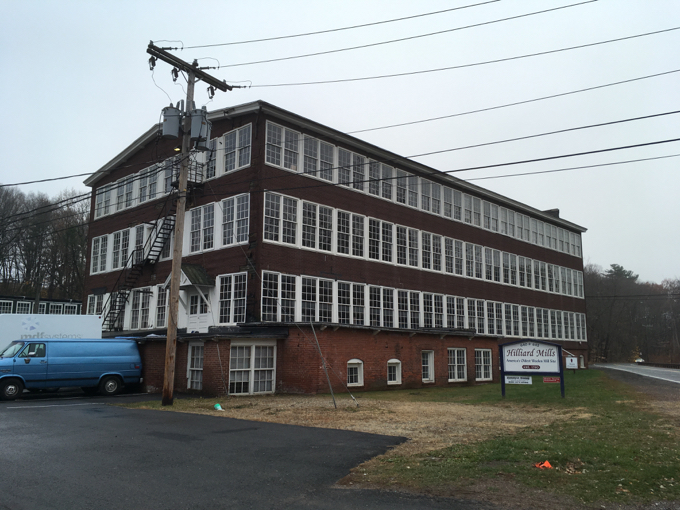 And to think, you've all driven near this mill complex at some point in your lives and yet, have never even thought about these things.
For shame.
Dates and durations with these old things are nearly impossible to pin down. In fact, the date of the establishment of the woolen mill by Aaron Buckland is often different on various signs and websites.
It was sometime around 1780. During the period when Mr. Buckland owned the mill it has been reported that it produced the wool for the suit that President George Washington wore to his inauguration (Of course it was). It is confirmed that blankets for soldiers in the War of 1812 came from this factory.
Wikipedia has a good retelling of the building's history so there's no need to recapitulate it here. In short, Some guy started a sawmill here in 1672, then Buckland had his wool mill.
It stayed a wool mill until the Great Depression. When it closed in 1940, according to the Manchester Historical Society, "the Hilliard Company was the oldest family-owned, continuously operated factory in the U.S."
The hits keep on coming for this place! The buildings housed Pratt & Whitney operations during the War Effort, Tober Baseball manufacturing, and Bezzini's Old Colony Furniture after that.
The mills are on Hilliard Street and are now owned by some business group that has been trying to convert them into offices and such. One of the buildings housed Onyx Moonshine's early efforts, followed by Top Shelf Brewing, followed by a massive mold problem that forced the brewery to move.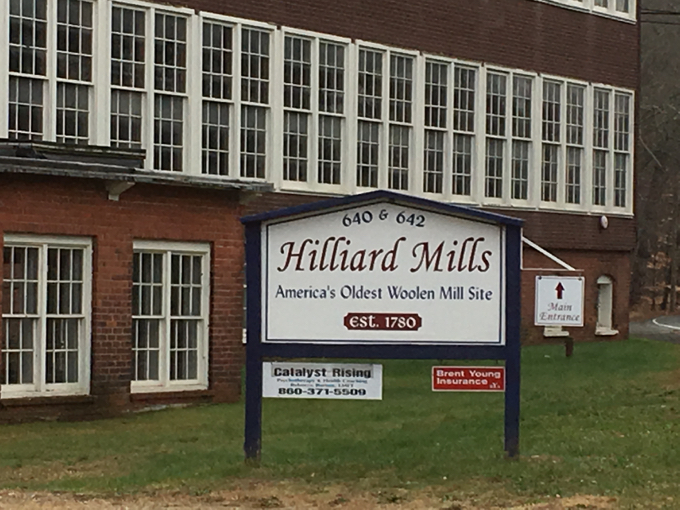 The Hockanum River Trail people are intending to clear and blaze the Bigelow Hollow Trail behind the mills soon, which will add to their fantastic trail system in Manchester. There is an existing Hilliard Trail across Hilliard Road that would connect to it someday. Damian and I hiked it here.
It's also home to 2nd Bridge Brewing Company (opened in 2018).
Some more, from the Manchester Historical Society