Observe, if You Will…
Hockanum River Trail: Middle School Trail
0.3 mile, June 2019
If you are reading my thru-hike of the Hockanum River Trail in order (generally south to north), you have already read the Chipper Drive Trail page. If you haven't, it's a fun one and you should. Better yet, start at the beginning with the HRT introduction and catch up.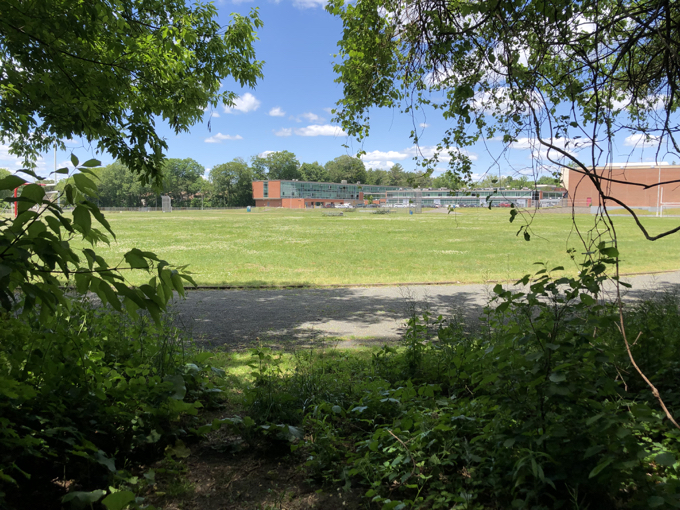 I always include the "Official Trail Description" from the Hockanum River Watershed Association at the bottom of these HRT pages. Not today. I also always have a picture of the trail map. Nope, not on this page either. Why? Because this is the wild and untamed HRT, baby! Just as anything associated with a middle school should be; wild and untamed.
The Chipper Drive HRT section begins on Scotland Road, south of the so-called Scotland Road Pond. If you want to access this segment, keep going north along the road, across the Hockanum River/Pond and walk onto the large grassy field at the entrance of East Hartford Middle School. There's an HRT signpost here as well.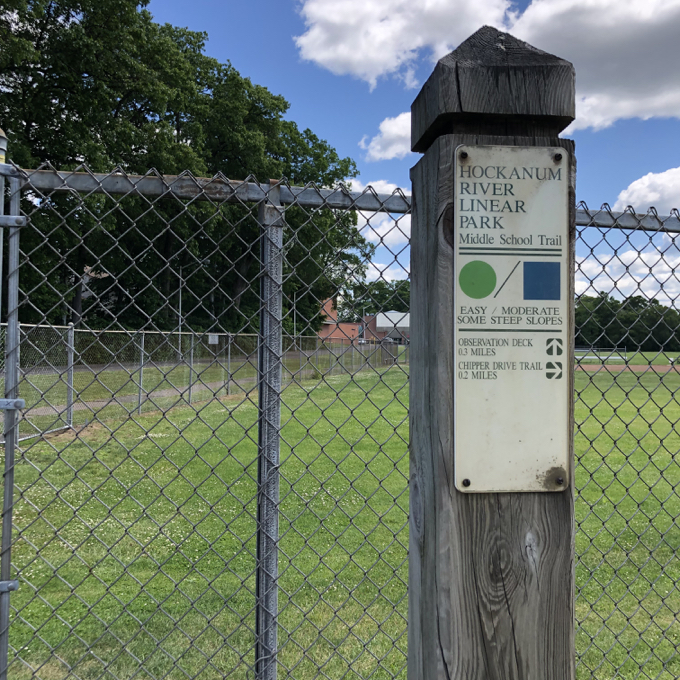 Yeah, it feels kind of weird while class is in session. I hugged the vegetation boundary looking for a trail to take me closer to the river and into the protective embrace of the woods.
Ahh, found it. As this is not part of the true HRT experience, but a must for red-lining purists like me, this is pretty much what I was expecting. It's just a regular ol' trail along the river. Well cleared and blazed, sure, but none of the wacky boardwalks and bridges elsewhere on the trail through town.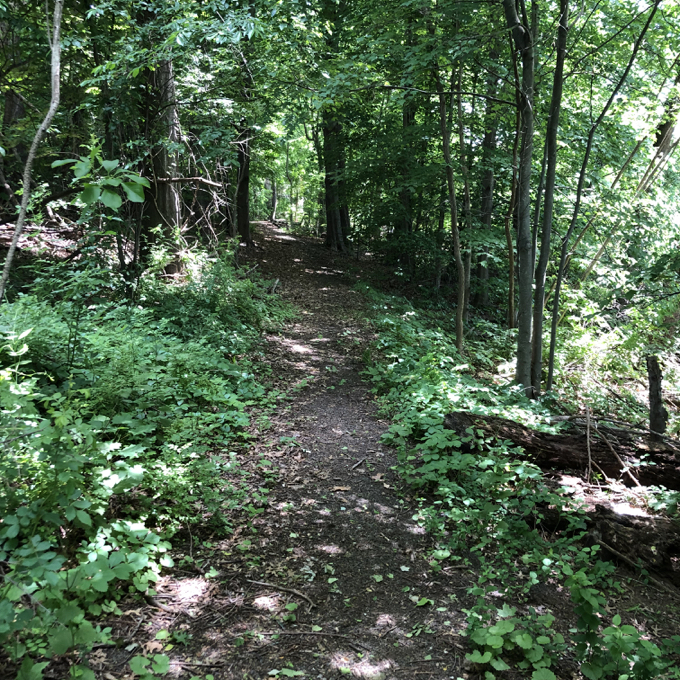 It's a pleasant walk, directly across the dammed portion of the river from the Chipper Drive Trail. Just moseying along, hoping the school resource officers don't accost me for being a sketchy dude alone on school property. Just walking down the trail to feel complete, and –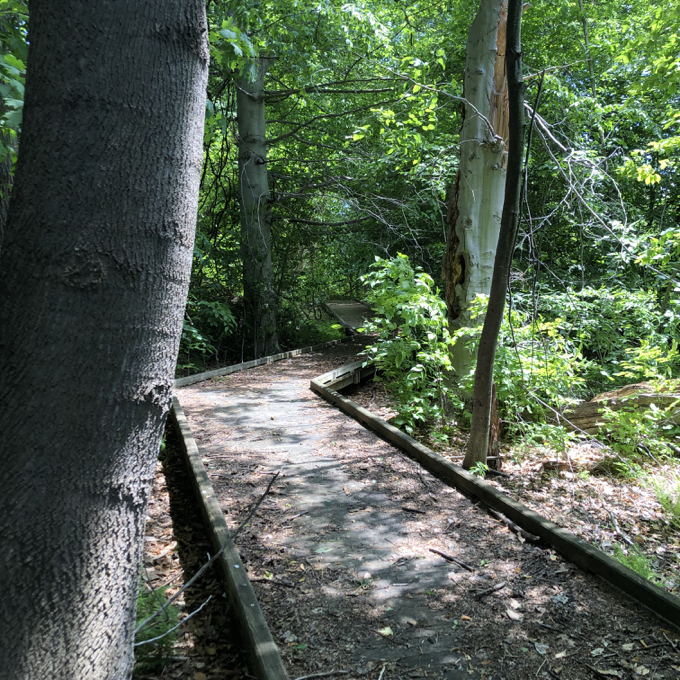 Holy cow, there's a massive boardwalk here as well. On "unofficial" trail! Bananas. But at least it felt normal to me somehow at this point.
The walkway here isn't super long like it is everywhere else, but it ends in a massive observation deck superstructure with benches and railings and… it's really nice. The Hockanum River isn't really a place that people come to contemplate life or take glamour shots of wildlife, but it could be. Honestly, it could.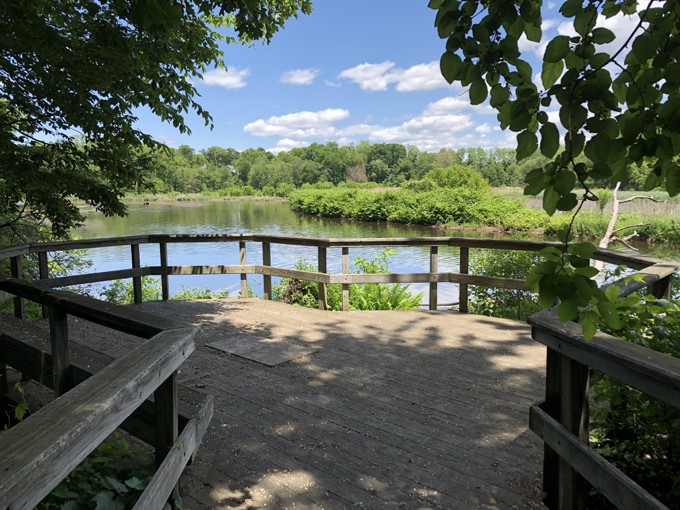 There's a little access trail that will take you directly to the running track and the school, but if you're not a student, I'd recommend against using that. Stick to the trail along the river and you'll be fine.
Fine as anyone with the mentality to seek this short little out-and-back unofficial walk, that is. Which is to say, you're not really "fine." You're nuts.
And I love you.
Continue on to Section 9, Laurel Marsh Trail in Manchester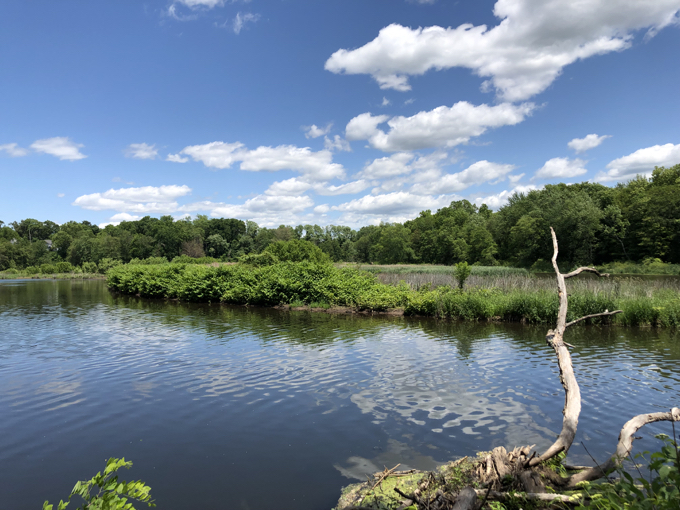 CTMQ's Hockanum River Trails Main Page
CTMQ's Land Trusts Main Page
Hockanum River Watershed Association