Softball Hike
Hockanum River Trails: Hackett, Manchester
.75 miles, November 2016
If you are reading my thru-hike of the Hockanum River Trail in order (generally south to north), you have already read the Hilliard Trail page. If you haven't, it's a fun one and you should. I'll wait. Better yet, start at the beginning with the HRT introduction and catch up.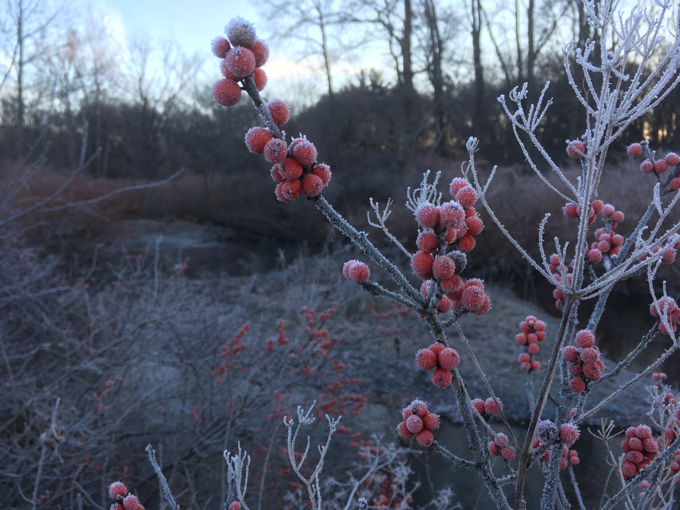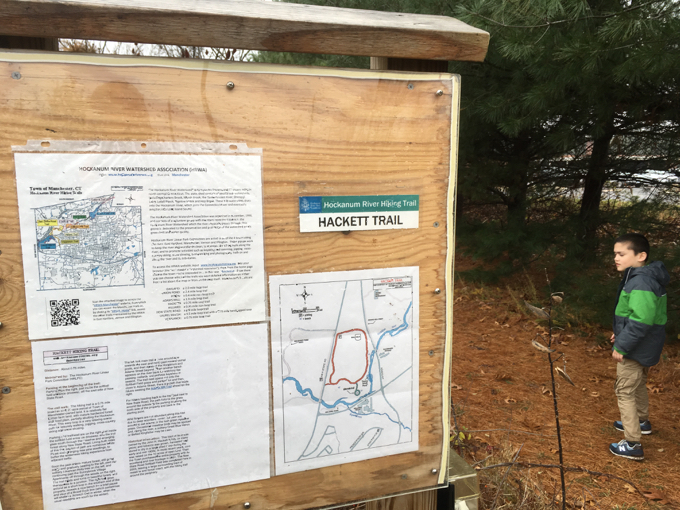 If you're confused, the Hackett Trail not only connects to the Hilliard Trail, but you can pretty much see the entire thing while hiking the Hackett.
But… but the Hackett does provide a connection between the New State Trail south of it and the Adams Mill Trail north of it, so for that alone, it is important.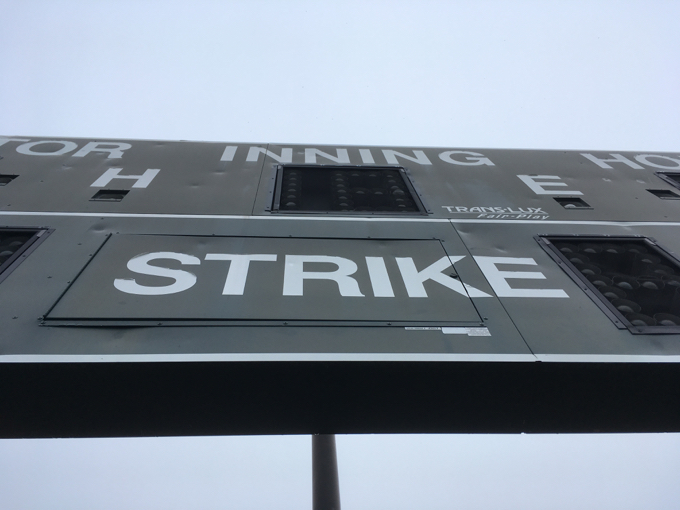 Damian and I parked at the first little lot at the softball field and began our counter-clockwise jaunt around the park. This first bit parallels the road, but the people who take care of these places did a good job planting white pines between the trail and the road.
This picture is terrible, but that creature in the middle of the path is a ring-necked pheasant. Perhaps one of the two or three most beautiful birds ever found in the entire US, it's always cool to come across one. This guy was jittery and took off into the scrub before we were able to get close.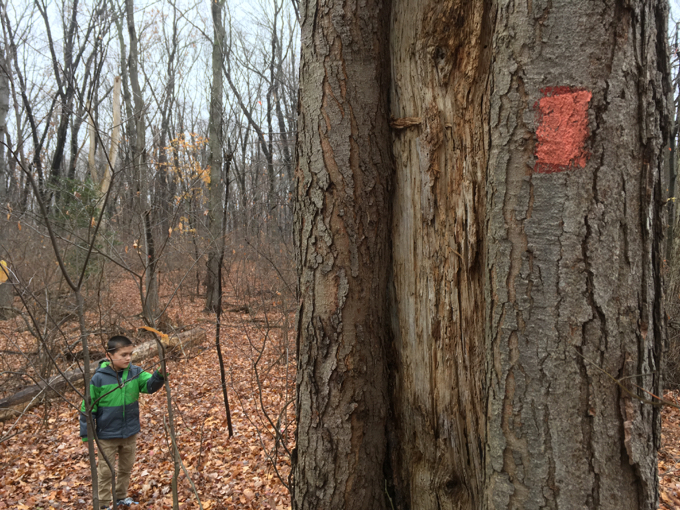 The Hackett Trail then turns into the woods and this is where hikers can look across to where the Hilliard Trail is and of course the historic Hilliard Mill in the distance. The Hilliard Mill. It's historic as heck. So historic, it deserves its own CTMQ page.
The Hackett takes hikers near some row houses, because that's what Hockanum River Trails do.
The Hackett Trail connects with the Hockanum River, which I must admit, isn't very pretty here. In fact, it's kind of gross. But it has an important place in history and it's the reason this trail exists and therefore I love it. All hail the Hock.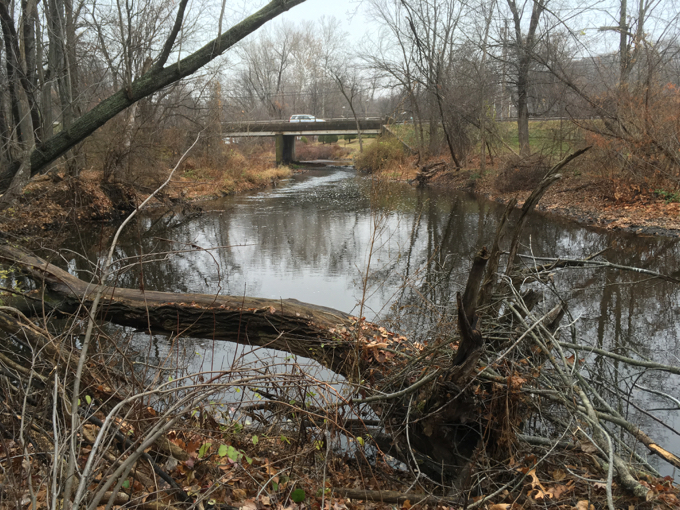 Before we knew it, we emerged at the far side of the softball field and bumbled our way back to the car. Continuing north (and you can cross Adams Street to do so), you can hike the far more interesting Adams Mill Trail.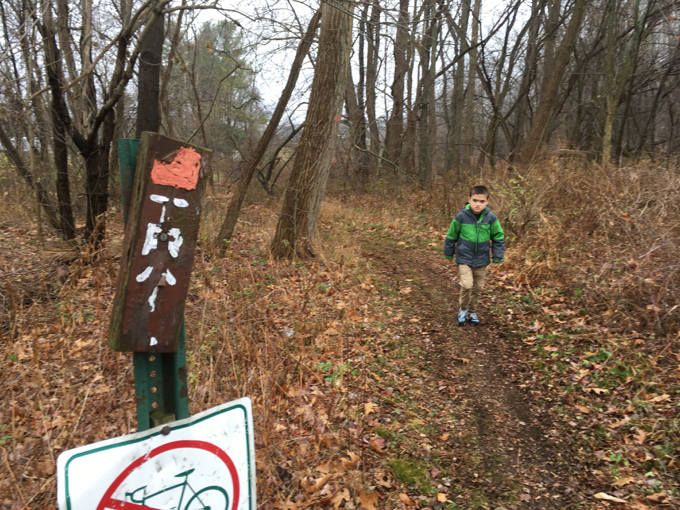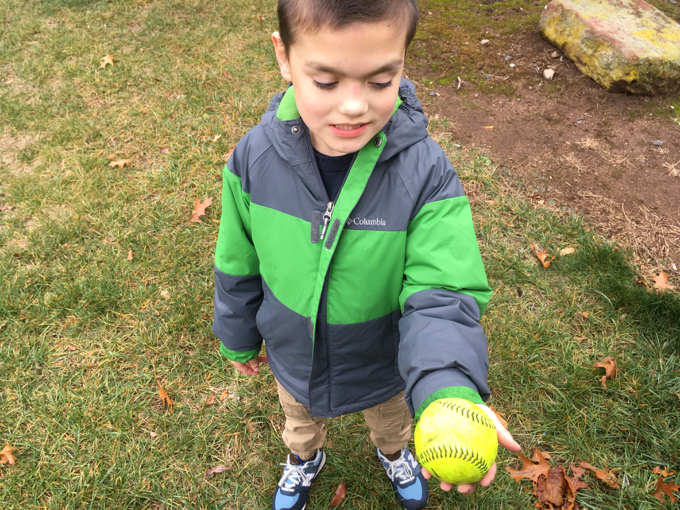 Oh, and Damian found a softball.
Official Hackett Trail Description
Continue on to Section 14, Adams Mill Trail

CTMQ's Hockanum River Trails Main Page
CTMQ's Land Trusts Main Page
Hockanum River Watershed Association