"Take… These Broken Wings"
Ashford (Google Maps location)
April 23, 2016
No, this isn¹t a museum and no, they don¹t call themselves one. But I am, for the sake of continuity on CTMQ. Horizon Wings isn't much different than any of the Audubon Society centers I lump in as museums. The worst part about this is that this place isn¹t exactly open for visitors.
Except on Earth Day Saturday!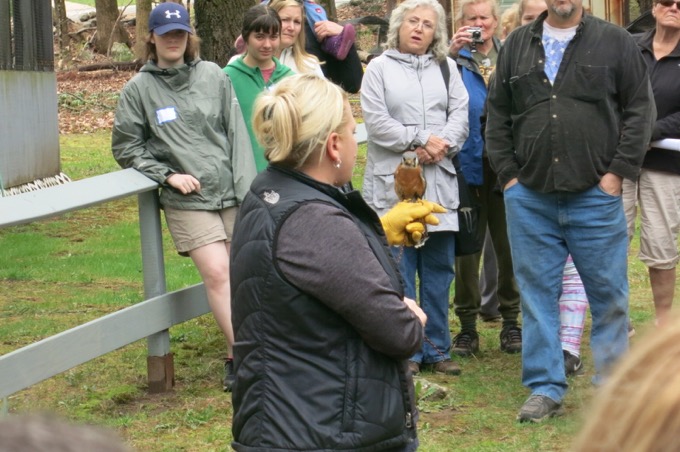 Fortunately for us, that's when we decided to take the ride up to Ashford to see some birds and enjoy the festivities. Horizon Wings isn't really built for crowds, but they do a decent job of things. Parking on the roadsides in woodsy northern Connecticut isn¹t too bad, and there's the added bonus that we were parking on the Nipmuck Trail. Everyone loves the Nipmuck Trail.
Right?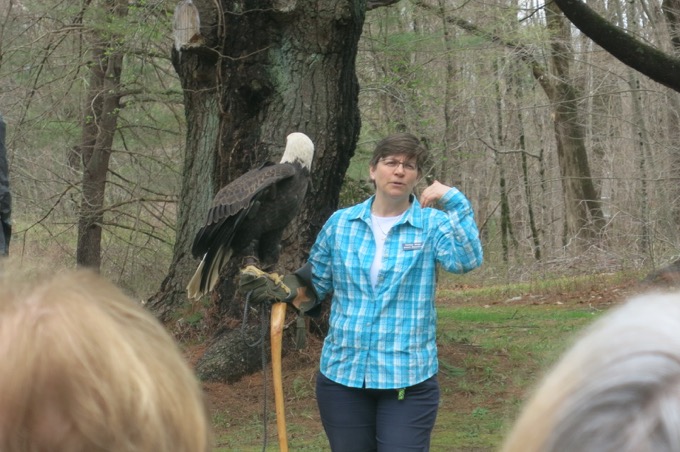 Well, I love the Nipmuck Trail, so there.
I parked and the boys and I entered via the logical driveway. No one stopped us and we were immediately in the middle of the action. It occurred to me only then that there was another entrance, up the hill, at which an entrance fee was collected.
Ethical dilemma: Enjoy the birds and stuff for free or pay our way. No one noticed and several others walked in the logical/easy way like we did.
I paid. Then I learned what the heck this far-flung place was about:
Horizon Wings'mission is to rehabilitate birds of prey for release into the wild in order to maintain their population, and to educate the community to enhance awareness of the environment. Horizon Wings was formed in 2001 by Mary-Beth Kaeser as a non-profit organization for the rehabilitation of raptors. Mary-Beth has been a Wildlife Rehabilitator since 1985.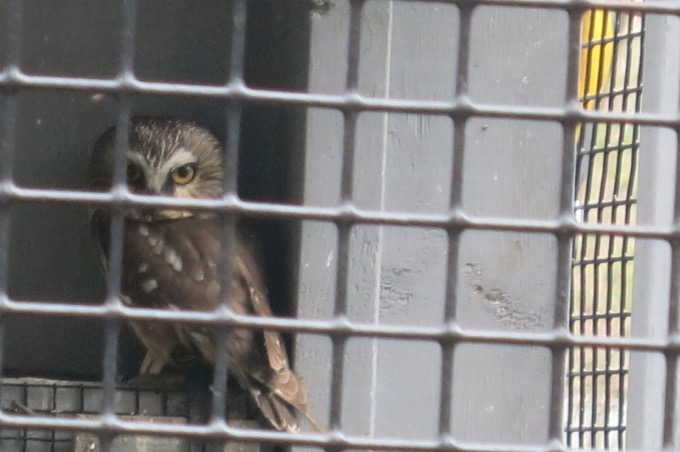 Annnnd, that's pretty much it. It's a bird rescue. They "appear" at events and schools and happenings all over northeastern Connecticut with their birds. So yeah, they are like a narrowly focused Audubon center. Without any of that fancy "nature center" building stuff. Or trails.
When we arrived, a Horizon Winger was starting a "show" with some of their better-tempered raptors. This was good for us, as that meant the crowd was all in one spot, allowing for us to do our thing.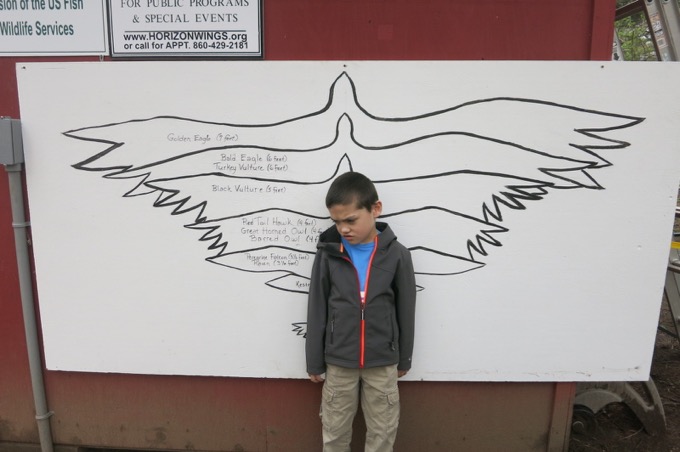 There are maybe a dozen large cages on the site. All the usual suspects are here: red-tailed hawk, Barred owl, Barn owl, raven, peregrine falcon, kestrel, a beat-down looking bald eagle… you know the drill.
Some of the birds were new arrivals, or at least not accustomed to up-close human interaction. Realize that these birds live in Ashford and it's not like any humans live there. So this Earth Day event is a bit unnerving for them. As a result, some cages had curtains on them and signs urging visitors to ignore them. Nothing to see there.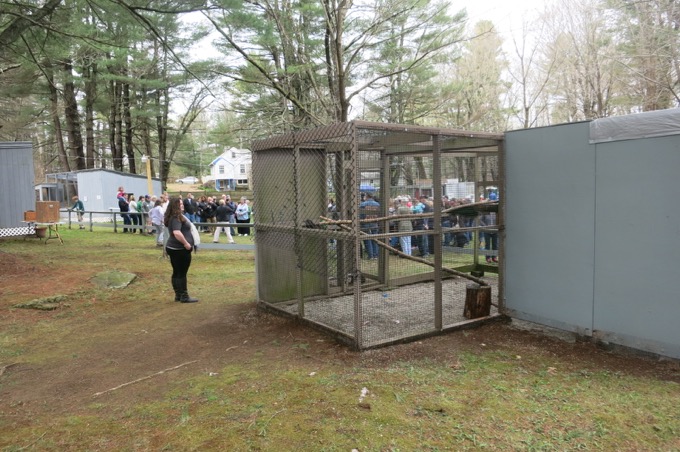 There was a decent crowd for a chilly gray April Day in Ashford. At least 250 people, and that was just during the 45 minutes or so we were there.
What kept my boys rapt for a few raptors for that long? Several things, actually.
Barf.
Junk food.
Eye-licking.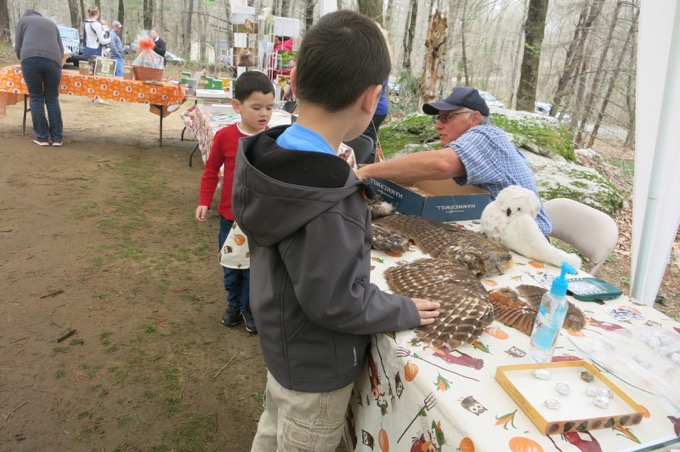 Isn't that what the updated "What are Little Boys Made of?" nursery rhyme? Instead of,
What are little boys made of?
What are little boys made of?
Snips and snails
And puppy-dogs' tails
That's what little boys are made of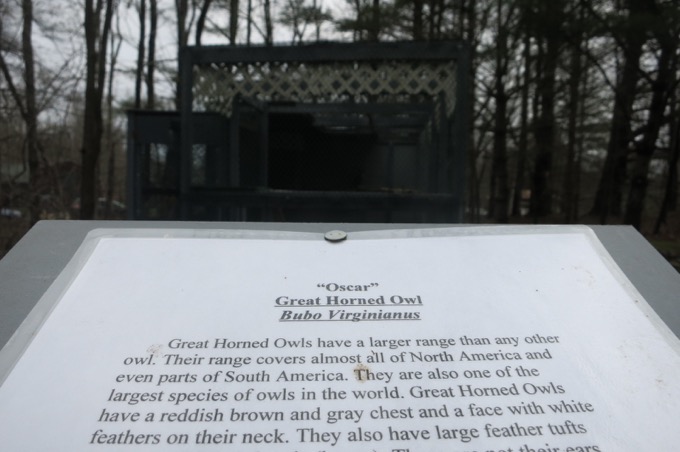 We have,
What are little boys made of?
Barf and cakes
And lizards'n snakes
That's what little boys are made of
Sounds about right.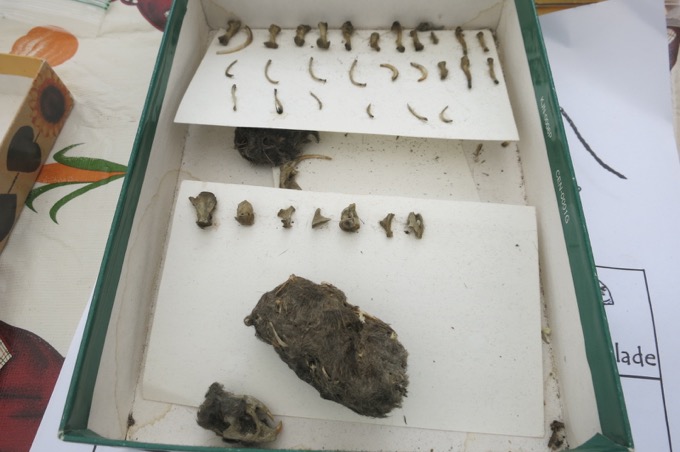 We all loved the owl pellet (a.k.a. "barf") dissection table. Calvin delicately picked apart the desiccated pellets with the little scalpel and tweezers that were provided. Embedded within the hairy ovoid were all sorts of small mammal bones, and we did a pretty good job rebuilding a mouse skull. In short, it was rad. Even Damian had a go at it for a minute, which is rather amazing.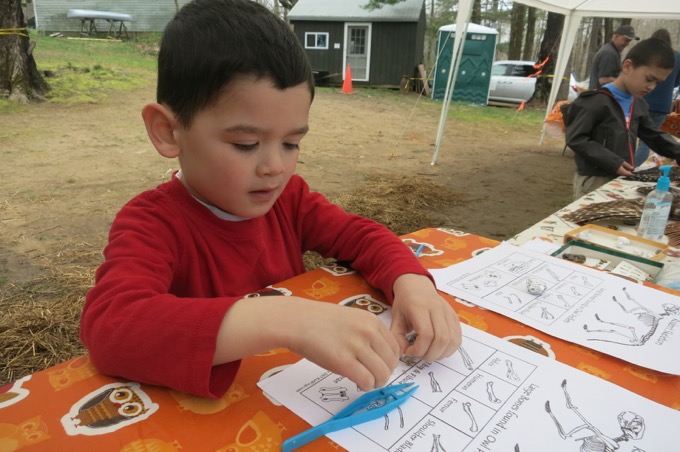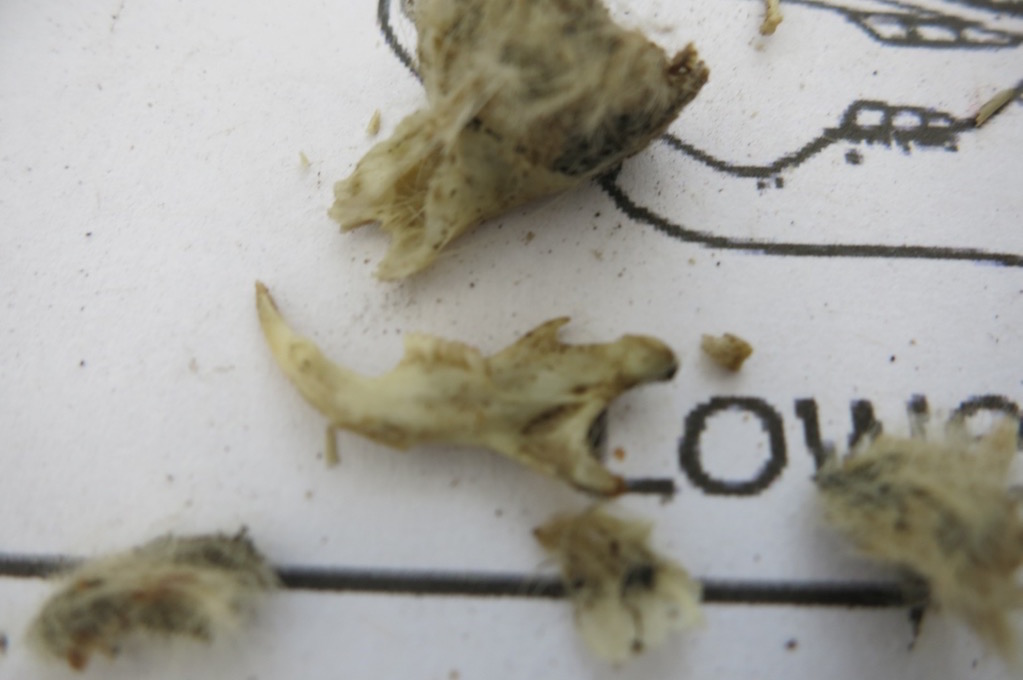 But the Food! Turns out, that entrance fee entitled us to a table full of food. Much of it unhealthy.
Calvin was in heaven.
As they ate, we moved over to the reptiles. I don't know what organization brought the snakes and lizards, but I'm glad they did. We're sort of birded out lately, with visits to a bunch of places with birds. But hands-on reptiles are a different story, especially since there were a bunch of cool animals that were new to us.
I hate to say that the reptiles were a little more interesting than the birds. Again, we'd just been to two other places with the same birds in the last couple of months. And my sons had never seen a snake in a woman's shirt, pet a monitor lizard, or laughed at an eye-licking gecko before.
All while eating free brownies.
Of course, Horizon Wings is to be commended for what they do and if you have the means, you should certainly support them as well.
At least Mr. Mister does.

Horizon Wings
CTMQ's Museum Visits