Thank you!
Stephen Woods Lane, Durham
I always find it fascinating when someone posts (yet another) "best road names in Connecticut" post on Reddit or Facebook. It warms my heart to learn that people really do love wacky road names. I've maintained my list for years and I think I've got a fantastic list to "visit" and write about.
But I have to say, to all of those people who go nuts for Roast Meat Hill Road in Killingworth, you're all wrong. The single greatest road name in the entire state of Connecticut is in Durham. Durham… which is also home to the awesome Hellgate Road by the way, had the brilliance and foresight to name a road after none other than…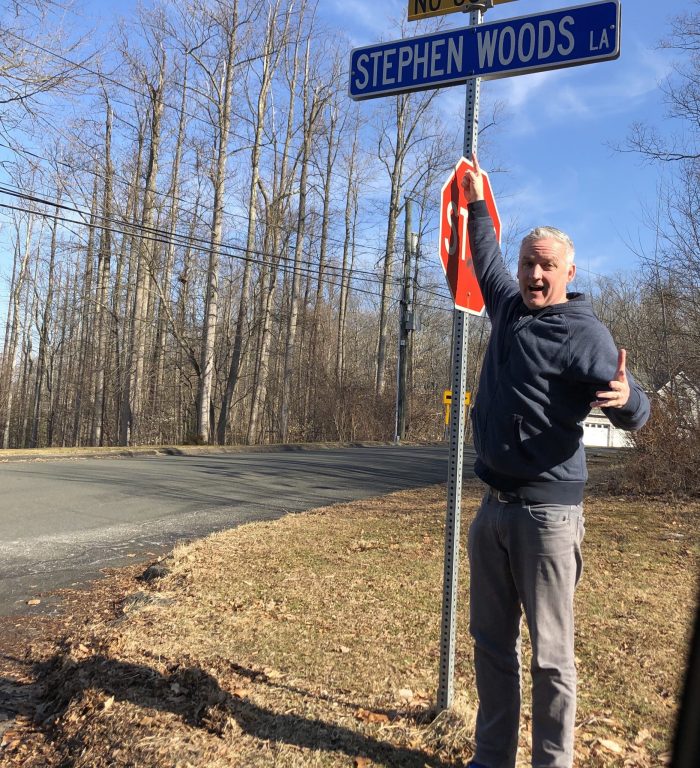 Me. I'm blushing. And while I have literally no personal or familial connection to Durham, I wanted to say thank you to the town's government, specifically its planning and zoning commission, and its fine residents. It is indeed an honor and a privilege to be honored this way – especially before I've died!
I want all those involved to know that I completely understand how, in all of the excitement surrounding the creation of the dead-end's street sign, a slight grammatical error occurred. But fear not! With some white duct tape and a step ladder at my disposal, I took it upon myself to make the small correction.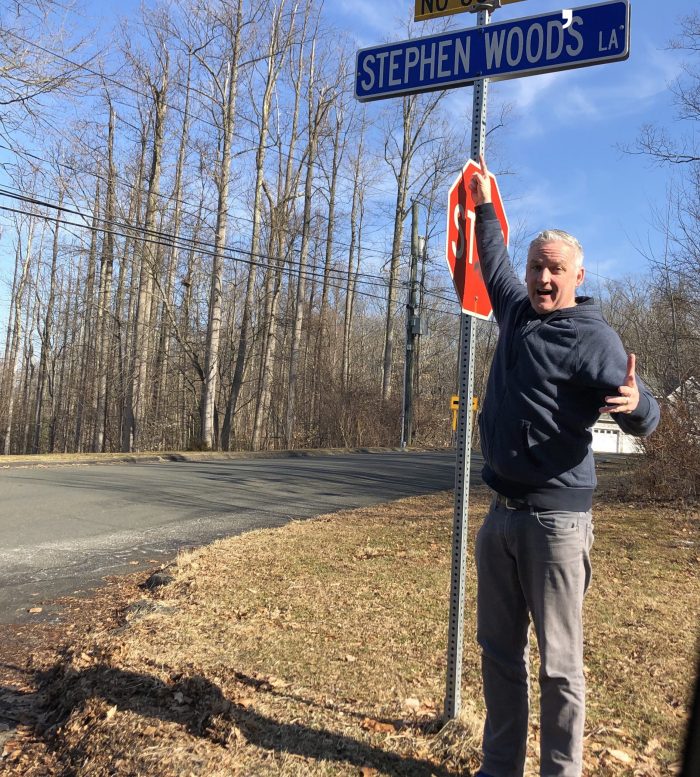 I figured I could… being "my" road and all.