Everything Killingworth
I've been exploring and writing about Connecticut since 2006. After a decade, I began compiling CTMQ guides for each town in the state. I plan on "completing" Killingworth CTMQ-style… as well as the other 168 towns, cities, and boroughs in Connecticut. After all, that is the ultimate goal of CTMQ.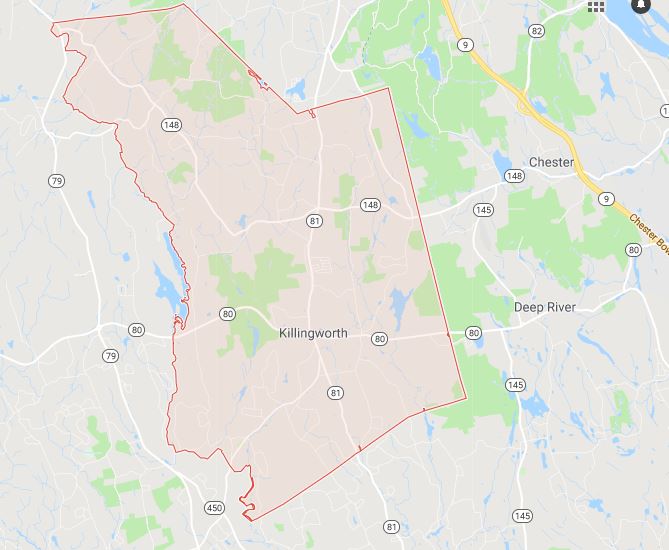 What do you know about the town that is most famous for having the awesome name of Killingworth? You can scroll down for my list of things to do in town. Or, as always, you can click on the town's tag to see what I've done.
If I've missed anything in town or if anything has closed or changed, please let me know.

All The CTMQ Killingworth Stuff
Links take you to my reports
Museums
Black Rock Schoolhouse
Chatfield Hollow SP Nature Center
Parmelee House and Barns
Pine Orchard School House
Platt Nature Center
Union District Schoolhouse
Hikes
Chatfield Hollow State Park
Forster Pond State park
CFPA: Chatfield Trail
Town Trails – Intro
Eric W. Auer Killingworth Recreational Park
Parmelee Farm Trails,
Platt nature Center Trails, and
Welter Woods
Killingworth Land Conservation Trust – Intro
Fawn Hill Trail
Hammonassett River Trail
Winkel Pond Trail
South Central Connecticut Regional Water Authority Trails – Intro
Food & Drink
Southern CT Wine Company
Looking for your favorite restaurant? Here is an explanation as to why it's not here.
Everything Else
Pond Meadow Natural Area cranberry bog
Cranberry Hollow cranberry bog
Lavender Pond Farm
Chatfield Hollow Covered bridge
Indian Caves
Ninevah Falls
Fat Man Squeeze
Roast Meat Hill Road
Hugh Lofting Gravesite
Completion Celebration Meal & Killingworth Wrap-Up
TBD