I Like This Kind of Dirt Nap
Dirt Wings at J. Timothy's Taverne, Plainville
Many Multiple Times
I have often written on this here website that I find food writing difficult. I've certainly never been able to do it with any clarity, originality, or vision. But as CTMQ has grown and branched into many different areas, I've gotten used to writing poorly about food. Hopefully you've become accustomed as well.
But I've apparently done it enough that the brilliant folks at Connecticut Magazine saw it fit to include me on their 2018 "panel of experts" for their recent "Best Restaurants" issue.
Sidenote: It has always bothered me that the Connecticut Magazine restaurant lists are often very Fairfield/New Haven County focused. With my votes, I wanted to be able to highlight some Hartford, Middlesex, and even Tolland County places.
In the "Best Wings" category, you can guess who I went with: J. Timothy's. And while J. Timothy's does "regular" Buffalo wings, it's their "dirt style" wings that sets them apart.
Like, really, really sets them apart.
If you're asking why the dirt wings deserve a hallowed spot on CTMQ, here's why: They have won as many championships and awards as the UConn women's basketball team. Heck, they win nearly every single county, regional, and statewide "best of" every year. I wouldn't be writing about these wings if they were just Connecticut champions. Oh no.
People drive hours for them. They sell over 300 tons of wings per year.
Three. Hundred. Tons.
You must order weeks ahead of time if you want Super Bowl wings. As efficient and huge and experienced as J. Timothy's is, there is simply a limit to how many wings they can fry up on one day.
They bring in refrigerated tractor trailer trucks to store the pre-cooked wings during the lead-up to the big game.
And recently, other days are becoming Wing Dayz. Christmas Eve. New Years Eve. It's a whole thing. And it's well-deserved. After all, J. Timothy's invented the dirt-style.
The "dirt" wing was invented at J. Timothy's Taverne. Even though other places do call their wings "dirty-style" please do not accept substitutes. Our Dirt Wings are fried, sauced, fried again and sauced again. Some people call this double-sauced, double- fried. We just call 'em dirt! It results in a wing that is a caramelized and a bit crispier. There will be charred bits. They are delicious! They are not burnt! That is the sauce caramelized on the wing.

Dirt wings were created by one of our guests. Barry was on our softball team. After the games he would come in with the rest of the team and order wings. He was nicknamed "Dirt" because he was the oldest one on the team, i.e. "old as dirt". Ha. Barry was very sociable, he would talk and talk and tell great stories. His wings would sit while he finished his stories. By the time he was done talking the wings would be cold. He said to our Chef, "Just add some more sauce and re-heat them." Everyone realized they tasted really, really good when fried and sauced again. Voila! The "Dirt" Wing was born! Thanks Barry!
I reached out to the restaurant and asked if this story was apocryphal. I was told that it is 100% true. So these wings aren't "dirty" because they're darker or whatever, they're dirty because some guy named Dirt used to forget to eat them. No one is forgetting to eat them anymore; the double-fry method works and results in pure caramelized saucy deliciousness.
J. Tim's serves wings in four flavors: Original Buffalo, Honey Gold BBQ, Teriyaki, Sweet Red Chili. You can get them standard or dirt style. For the purposes of this page, I ordered, "Those dirt wings that win all the awards." My server knew what I wanted. (Buffalo-style dirt wings.)
J. Timothy's wings are meaty and the double-fry eliminates that skin elasticity you sometimes find with wings. Even the tendons seems to melt away somehow (I know they don't) and you are left with excellent, magically juicy and meaty wings with all the Buffalo flavor and some sweet (yet grounded) caramelization.
With the dirt wings, it's not about the heat but rather, the flavor.
The Dirt Wings are generally regarded as the some of the best wings in America. Here are some of the more recent accolades:
…voted Best in Connecticut year after year, named the 2nd Best In The Nation by "The Daily Meal" (ahead of the famed Anchor Bar in Buffalo and just losing out to Duff's Famous wings also in western New York), proclaimed one of the Top 21 Wing Restaurants in America by "Thrillist", and The #2 Chicken Wing You Must Try Before You Die by "Buzzfeed". On and on.
The Food Network filmed a segment for a show about the Top Five Bar Foods in the nation and yup, the dirt wings made the cut. The Food Network also declared theirs "the nation's best wing sauce."
J. Timothy's is a huge restaurant that serves way, way more than just wings. Heck, my parents and inlaws have enjoyed meals there. My vegetarian brother likes it. Their taplist is as good as anywhere in the state. And when I "complete" Plainville, you can be sure I'll have my celebration meal here as well.
As I continue my way through everything in Connecticut – outside of Wooster Street pizza – we have very few consistently nationally lauded foods. If you know of any others, let me know. If only because my long-suffering wife needs more inspiration to join me on CTMQ adventures!
Another "hidden" Easter Egg Giveaway! I know a bunch of people that would include dirt wings in their last meal. But what about world famous chefs? The first person who email me will win the quite lovely coffee table book, My Last Supper: The Next Course: 50 More Great Chefs and Their Final Meals: Portraits, Interviews, and Recipes by Melanie Dunea.
The book has been claimed, slowpokes!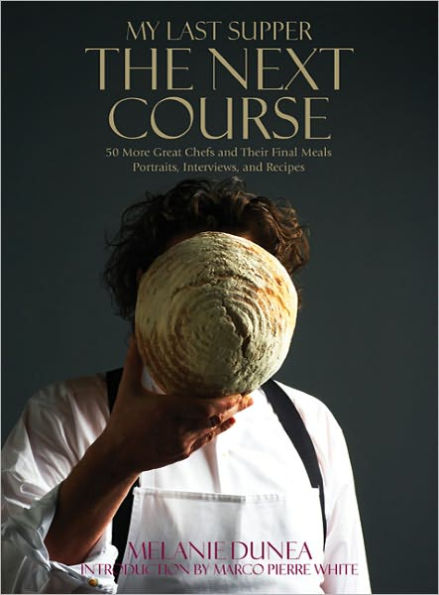 J. Timothy's Taverne
CTMQ's Unique & Historic Restaurants & Food