Jumpin' Jehosaphat
JumpFest, Salisbury
February 2022
When I planned to hit up Jumpfest in Salisbury, I went to Google Maps to plot out my route via whatever confusing and twisty backroads I'd be driving on. Having experienced the backroads in the mountains there for various hikes, I knew what to expect.
Except that I totally didn't.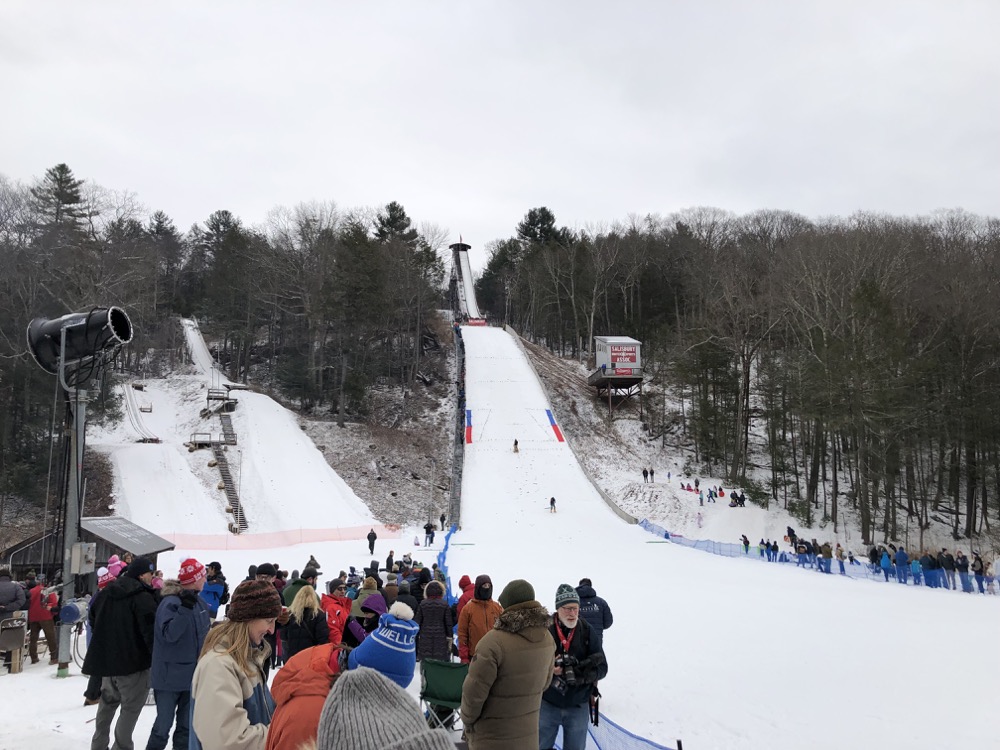 You can walk to the ski jumping hill from downtown. You can literally park at the beautiful Scoville Library and stroll there in 15 minutes if you so choose. This blew me away.
One of only six ski jumping hills in the northeast is right there. So off we went.
Something else that shocked me is that this was the 96th annual Jumpfest at Satre Hill. People have been flying through the air on skis here for nearly a century. I had no idea that people have been crazy for that long.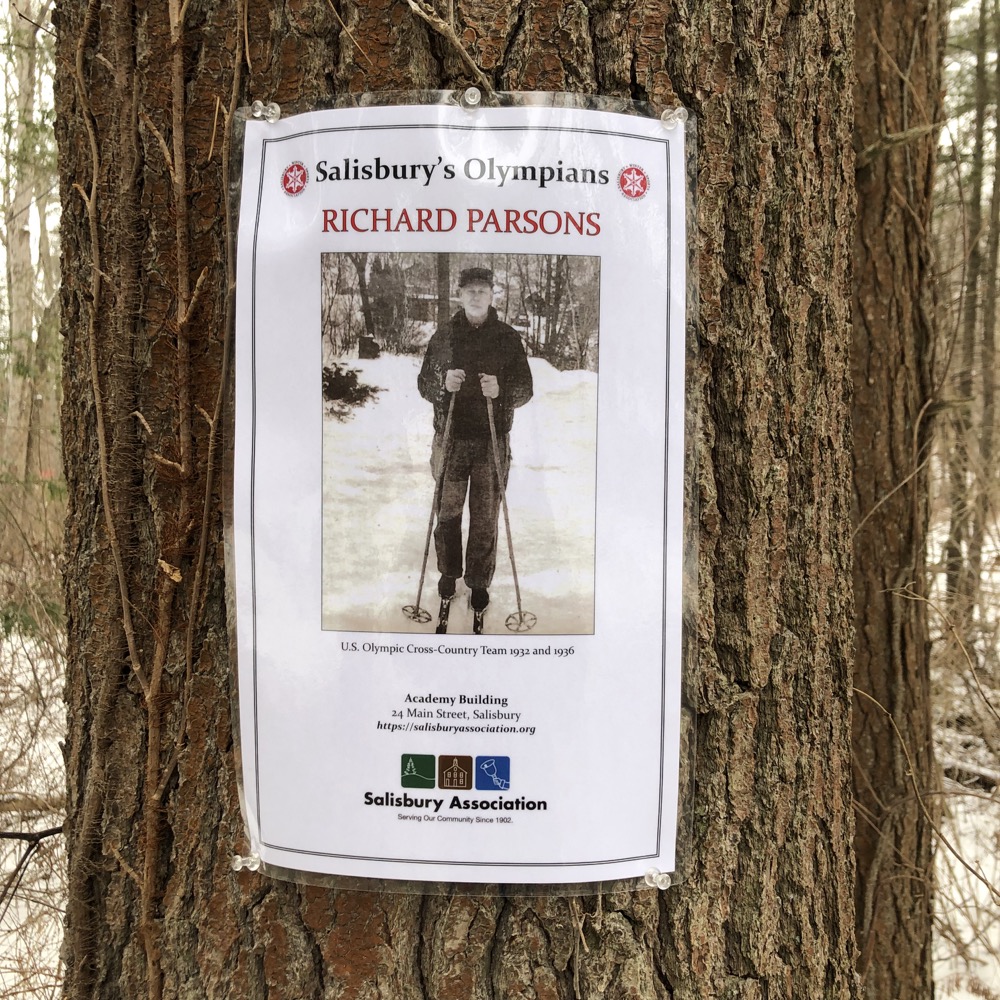 In 1924 John Satre immigrated to Salisbury from Norway (of course) to work as a chauffeur for a local family and in 1925 his brothers Olaf and Magnus joined him. Being well known jumpers and cross country skiers in Norway they established what was known then as the Salisbury Outing Club.
John jumped from the top of a barn to introduce the sport of ski jumping to the town. How and why people did not immediately write him off as a nutter is beyond me. Instead, they embraced the sport of ski jumping and converted a local farm into what is now Satre Hill.
On January 29th, 1927 the club held its first competition with a crowd of over two hundred spectators. I must report that in 2022, that number hasn't increased by too much. Turns out, ski jumping isn't exactly a huge draw in southern New England. Even so, the Salisbury organization gained credibility and in 1933, the hill hosted the national championships.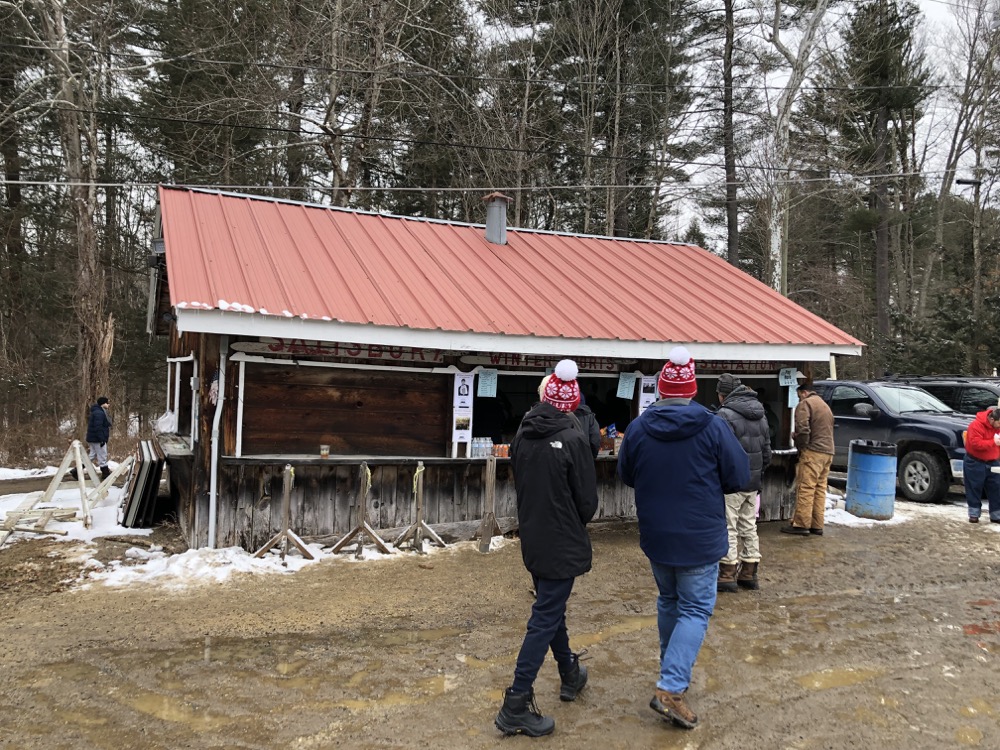 Over the last 100 years, the ski jumps fell apart and were then rebuilt in a post-WWII effort. It was then that the hill was named for the Satre brothers and the organization behind it became what it is today: the Salisbury Winter Sports Association.
The hill and the jump has been upgraded and improved over the decades and has hosted various championships every so often. In fact, in 2022 it was home to the Junior Nationals – in a partnership with Mohawk Mountain in nearby Cornwall where the Nordic combined events were held.
Calvin and I had no idea what to expect. We knew there'd be snow and that it would be cold and that we'd watch young people fling themselves off a giant ramp on skis. Check, check, check. There is no question that this is one of the most unique events held annually in our state.
As this is Jumpfest, there is a festival atmosphere surrounding the event. Music blares between competition rounds and there are food trucks and a disproportionate amount of alcohol vendors. In fact, it seemed like the default hot chocolate and hot cider had booze in it. Asking for straight hot chocolates for me and my son made me feel like a pariah.
Plenty of beer from Great Falls Brewing was available as well. Hey, this is a Nordic sport and if I know my Scandinavians, I know that this is par for the course. (For what it's worth, the hot chocolate was really quite good.)
The jumpers were introduced and cowbells were clanged. It was time to jump! The competitors climbed into the back of a pickup truck for a ride halfway up the hill. Seeing them crammed into the bed of the truck reminded me of the mujahideen stuffed onto a Toyota holding their weapons. But instead of jihadists, these where (probably) wealthy Americans with their skis.
Satre Hill is equipped with 20 meter and 30 meter jumps for training purposes and to introduce area young people to ski jumping. These "baby jumps" look positively cute next to the "real" 65 meter jump. Calvin and I kept talking about how you would work up to the big jump and what it must be like the first time.
I learned that ski jumping is somewhat of an illusion. Sure, it's dangerous and they're flying through the air, but they're never too too high. Ski jumping is all about distance, not height, and the hill is contoured in such a way that "helps" jumpers land safely. Or should I say "safely."
I was shocked that the sides of the landing area were bounded by old plywood. I would not want to get squirrely and crash into that. Fortunately, we didn't see anyone fall, let alone fall spectacularly.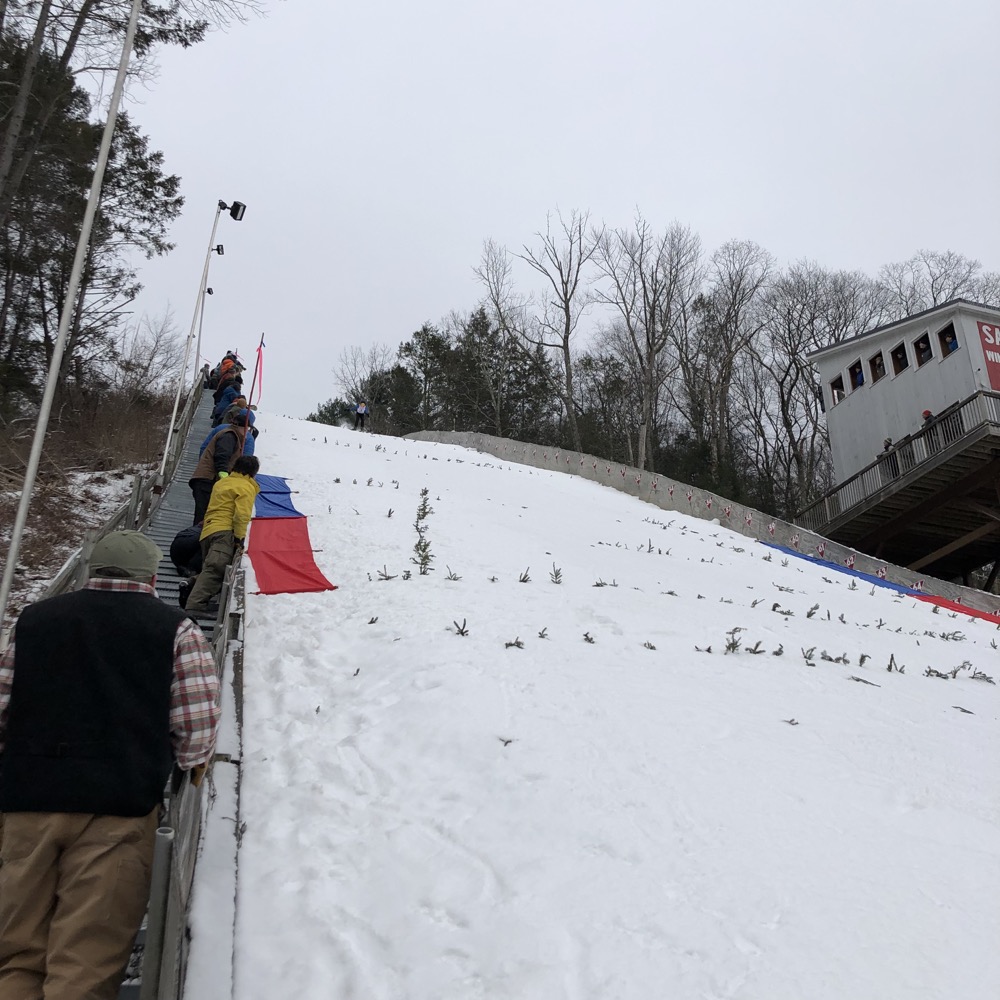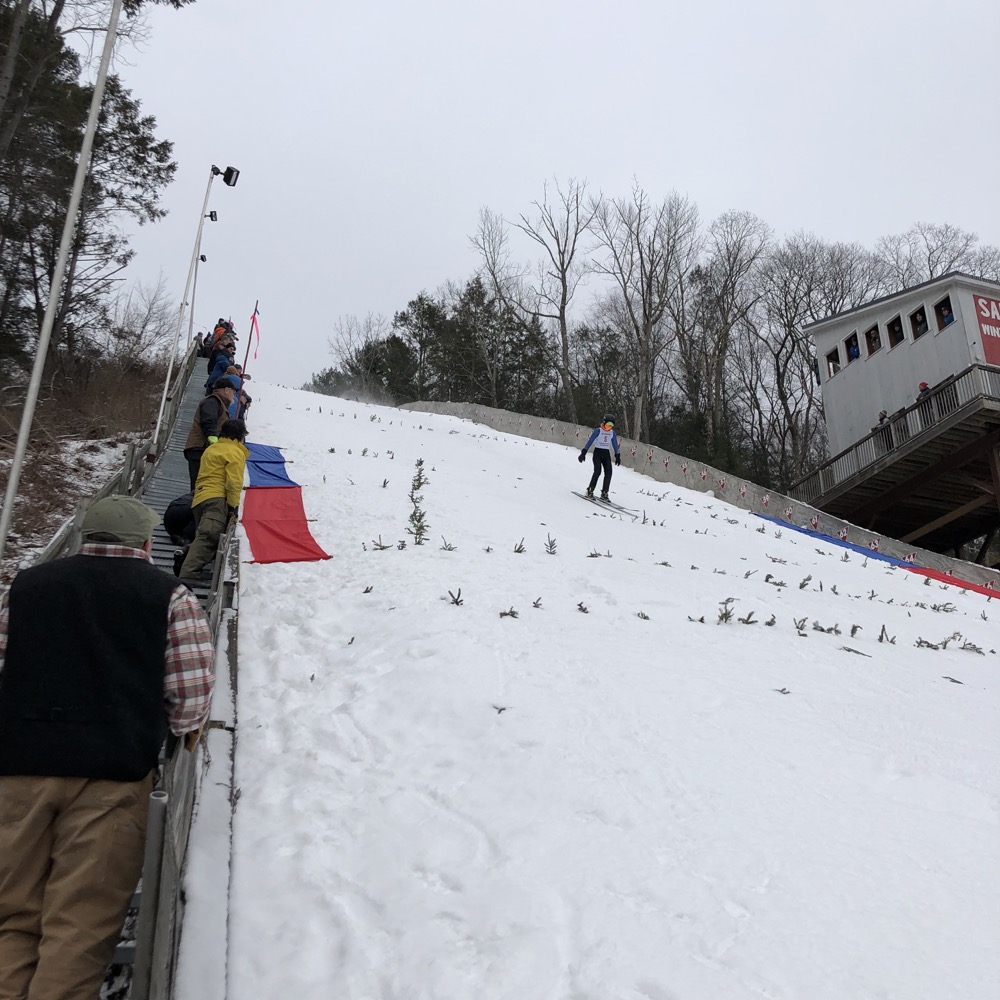 Apparently kids in Salisbury often try their hand at ski jumping. the Association trains and teaches kids year-round, a tradition started by the Satre brothers. Salisbury was home to several winter Olympians over the years, several of which, I'm sure, jumped at Satre Hill. (Even if most were cross-country skiers.)
We watched the preliminary round of jumping. This included kids almost as young as my son on up to college students. I tried to better understand how ski jumping works – I've always known it's not just about the distance jumped, but the jumper's "style" as well.
I must admit, that subjective judging bit makes the entire sport kind of dumb to me. They get the distance points, sure, but… a jumper earns style points on a scale of 0 to 20 from five judges, and the highest and lowest scores are eliminated. A jump with perfect power, boldness, precision, fluidity and control of the jump from the take-off through the flight, the landing, and the out-run can earn a maximum of 60 style points.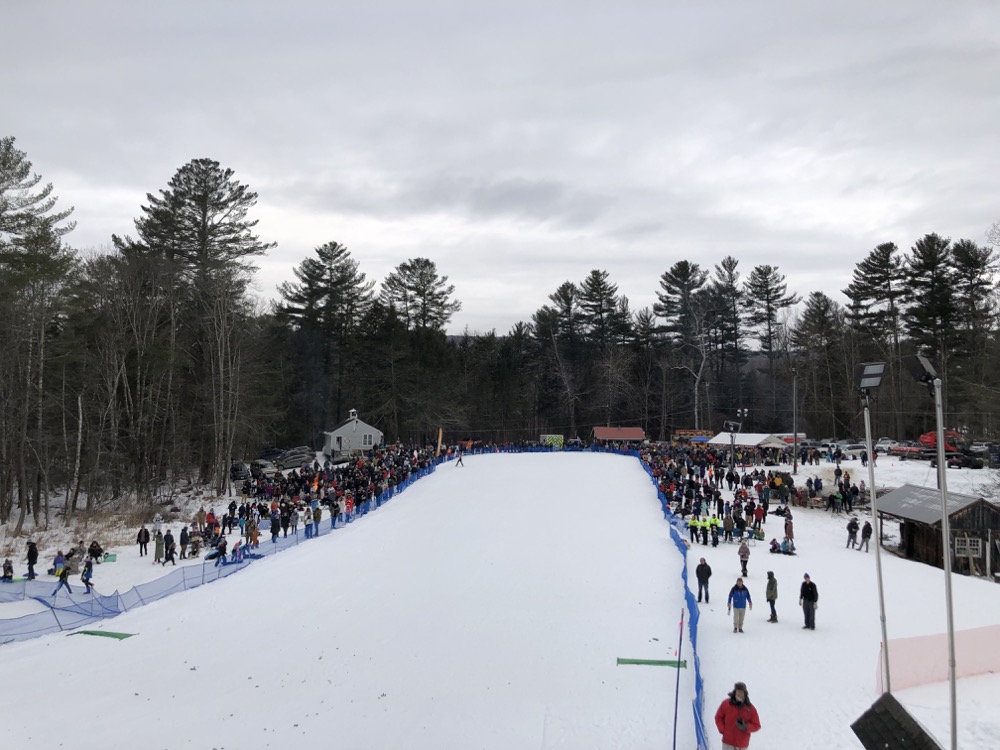 Points can be added or subtracted based on the gate and wind factor. What?
Depending on the strength and direction of the wind, the athletes can have points added or deducted from their scores. Points are added when there are less favorable wind conditions; likewise, if there is a headwind, giving athletes more lift, points are subtracted. Get out of here with that nonsense.
The gate adjustments also affects scores. Points are reduced for a higher starting gate, while points are added for a lower start gate. Coaches or a technical jury can adjust an athlete's starting gate before a run. We saw this in action at Jumpfest; helpers would move the gate at the top of the hill up and down depending on what the jumper wanted. Some waited a while and the announcer explained they were waiting for proper wind conditions for scoring.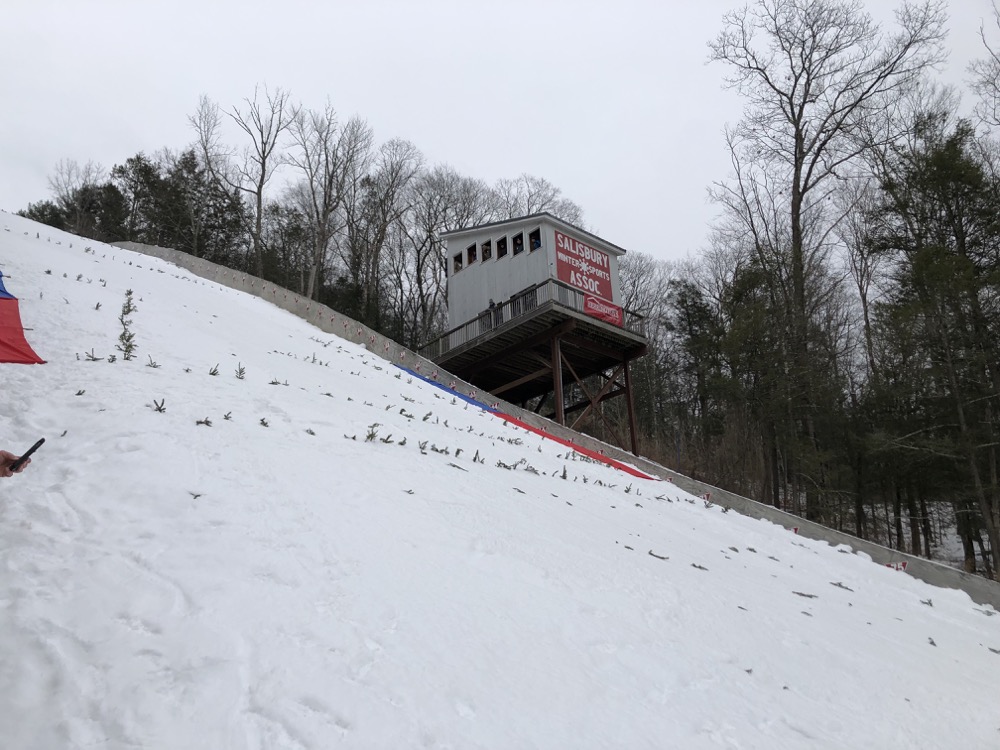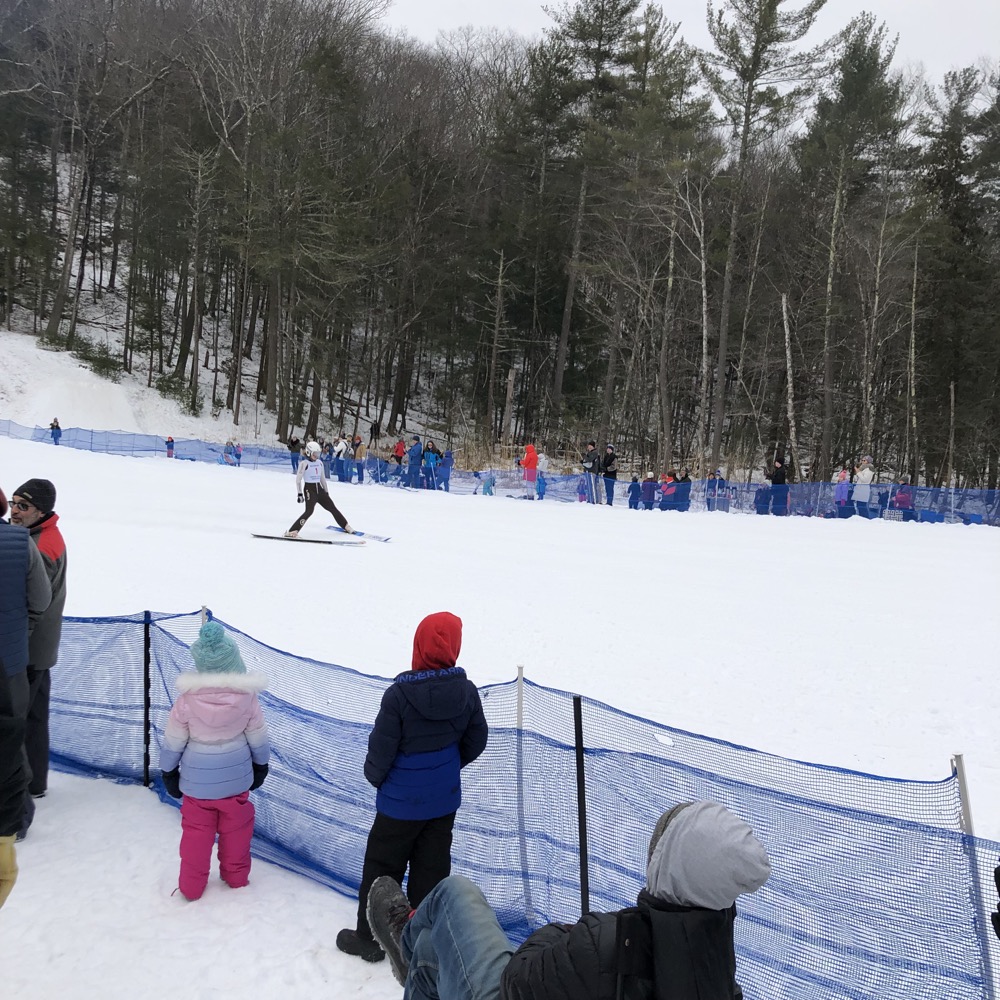 Man, just jump. I've never liked any judged sports because they are judged. I appreciate the gymnasts and divers and ski jumpers, sure, but I much prefer less subjective competitions.
Jumpfest is cool. It was well-run and had a really welcoming and fun atmosphere. Two giant firepits kept people warm and it's awesome that our little Salisbury hosts national level ski jumping competitions from time to time.
You should get out there one of these years.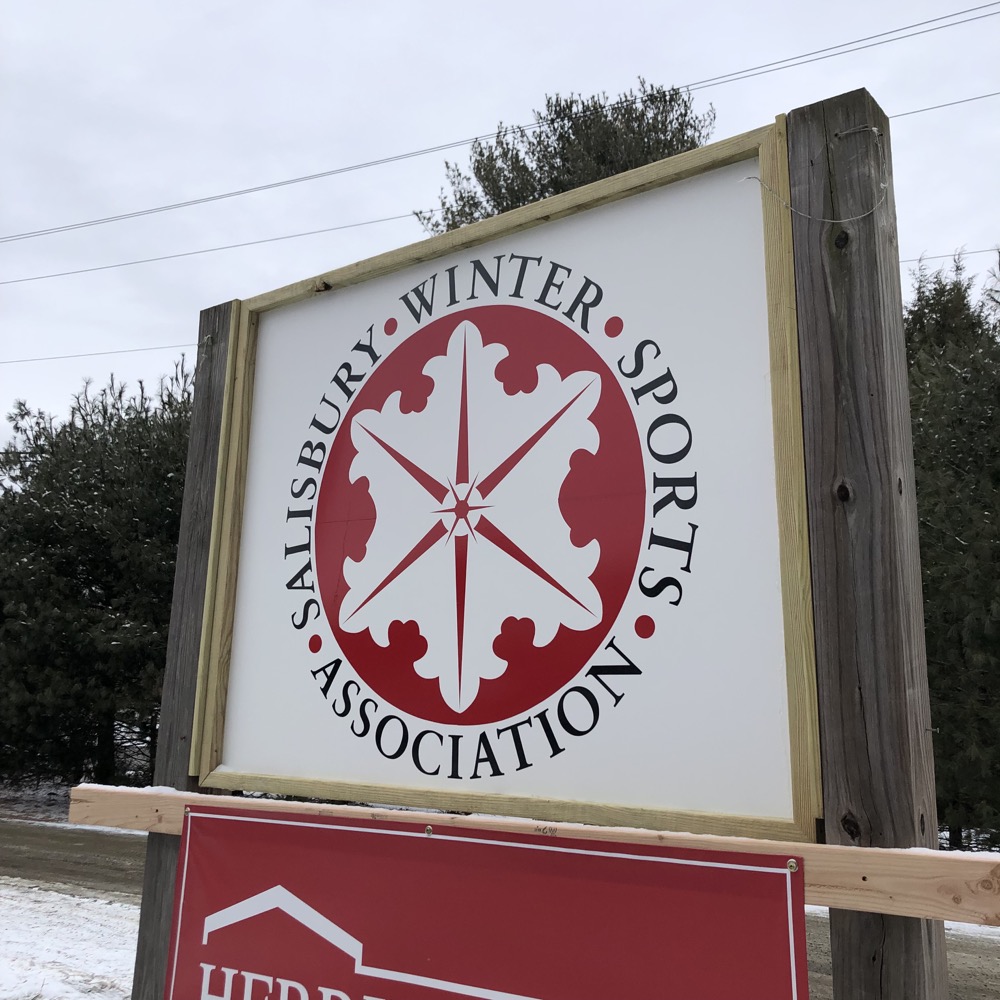 JumpFest
CTMQ's Sports & Sporting Events
CTMQ's Parades, Fairs, Festivals, Events, & Resorts