Everything Salisbury
I've been exploring and writing about Connecticut since 2006. After a decade, I began compiling CTMQ guides for each town in the state. I plan on "completing" Salisbury CTMQ-style… as well as the other 168 towns, cities, and boroughs in Connecticut. After all, that is the ultimate goal of CTMQ.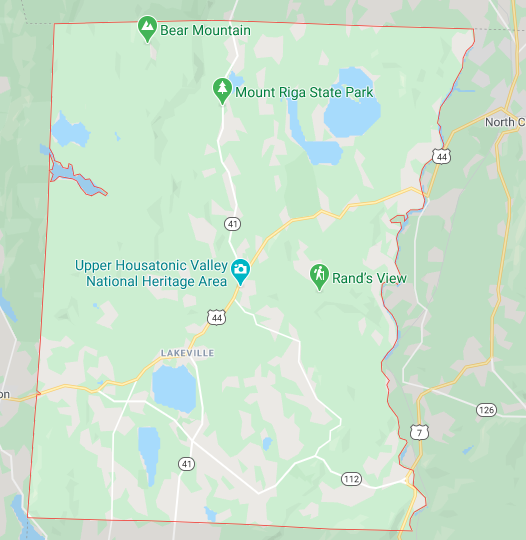 What do you know about the town that is home to the highest point and the highest peak in the state? You can scroll down for my list of things to do in town. Or, as always, you can click on the town's tag to see what I've done.
If I've missed anything in town or if anything has closed or changed, please let me know.

All The CTMQ Salisbury Stuff
Links take you to my reports.
Museums
Holley-Williams House Museum (Closed)
Salisbury Association Museum at the Academy
Salisbury Cannon Museum (Closed)
Tremaine Art Gallery at Hotchkiss School
Hikes & Bikes
Appalachian Trail – Intro
Section 4: TBD to MA Border
Limestone Springs & Lion's Head Trails
Undermountain Trail & Paradise Lane
Mount Riga State Park
CT17ers – Intro
1. Bear Mountain, 2,323 feet
2. Round Mountain, 2,280 feet
3. Gridley Mountain, 2,192 feet
4. Bald Peak, 1,997 feet
6. Mount Riga(s), 1830 feet
10. Lion's Head, 1,732 feet
16. Thorpe Mountain, 1,699.48 feet
CT & Litchfield County Highpoint: South slope of Mt. Frissell
Salisbury Association Land Trust – Intro
Dark Hollow Preserve
Sycamore Field Preserve
Schlesinger Bird Sanctuary
Tory Hill Preserve
Salisbury Town Trails – Intro
Amesville/Great Falls Trail
Bald Peak Trail
Brace Mountain Trail
Edith Scoville Memorial Sanctuary/Turnip Top
Hotchkiss School Trails (private)
Indian Mountain School Trails (private)
Mary V. Peters Memorial Park
Ore Hill Park
Pope Property (potential future trails)
Sages Ravine
Wack Forest
Multi-Use/Rail Trails
The Railroad Ramble
Food & Drink
Sadly, nothing of note. Here is an explanation as to why that's so.
Everything Else
The Upper Housatonic Valley National Heritage Area
NNL: Bartholemew's Cobble
NNL: Bingham Pond Bog
US Oldest: Scoville Memorial Library
Iron Heritage Trail: Tours IV and Tour V
CT & Litchfield County Highpoint: South slope of Mt. Frissell
CT's Highest Peak: Bear Mountain
CT's Northernmost Point
CT-MA-NY Tri-Point & The Oblong
CT's Deepest Natural Lake: Lake Wononscopomuc
CT's Highest Elevation Pond: Bingham Pond
The Wack Forest
Cobble Park
Great Falls
Riga Falls
Sages Ravine Falls
Wachocastinook Falls
Wetauwanchu Brook Falls
Giant's Thumb
Crying Child Rock
White Cloud (Star Wars House)
Meryl Streep's House
Johnnycake Books
Camp Isola Bella
Jumpfest Ski Jumping
Lime Rock Park
The Lock Up
Bear Mountain Cairn
Trinity Episcopal Church
The Raggies
The Sportswriter, Richard Ford
Lime Rock Park (2000)
Completion Celebration Meal & Salisbury Wrap-Up
TBD