Everything Redding
I've been exploring and writing about Connecticut since 2006. After a decade, I began compiling CTMQ guides for each town in the state. I plan on "completing" Redding CTMQ-style… as well as the other 168 towns, cities, and boroughs in Connecticut. That is the ultimate goal of CTMQ.
If I've missed anything in town or if anything has closed or changed, please let me know.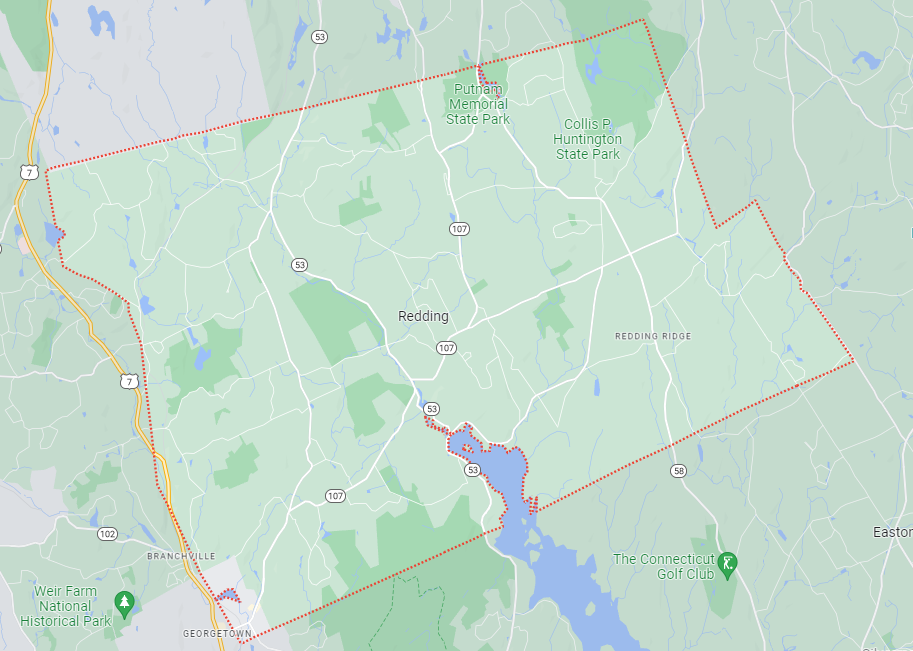 Museums
Lonetown Farmhouse Museum
New Pond Farm Education Center
Putnam Memorial State Park Museum
Putnam Memorial State Park Visitor's Center
Umpawaug School House Museum
Zalmon Read Historic Barn
Hikes
Explore Connecticut's Redding Outdoor Guide
Collis P. Huntington State Park – Intro
Putnam Memorial State Park – Intro
Highstead
Meadow Ridge
New Pond Farm Trails
Norwalk River Valley Trail
The Ives Trail
CFPA Trails – Intro
Redding Land Trust – Intro
Arthur F. Brinckerhoff Nature Preserve
Col. Alfred McCormack Conservation Preserve
Dan Beard & Reeve Biggers Trails
The Fitzpatrick Preserve and Jean's Trail (The Saugaway)
The Great Ledge & Pinchbeck Sanctuary
Joan Plishner Wildlife Preserve
Limekiln Natural Area, the Marcus Gift, and Todd's Woods
Little River North Trail
The Mahoney Gift
Marchant Farm (Westway Trail)
Mary Anne Guitar Preserve
Poliak Pond
Ravine Trail
Rock Lot & Mary Evelyn Scott Nature Preserve (Westway Trail)
Stephenson Preserve
Windy Hill (Westway Trail)
CT Audubon Society – Intro
Edward Steichen Memorial Wildlife Preserve (Westway Trail)
The Nature Conservancy – Intro
Lucius Pond Ordway/Devil's Den Preserve
Town Trails – Intro
Bogus Brook Preserve
Couch Hill Preseve
Dayton Road to Devil's Den
Gallows Hill Natural Area & Yovan Tract
Ground Pine Sanctuary
Limekiln Natural Area, the Marcus Gift, and Todd's Woods
Lonetown Marsh Sanctuary
Samuel E. Hill Little River Preserve
Rock Lot & Mary Evelyn Scott Nature Preserve (Westway Trail)
Topstone Park (Westway Trail)
Turkington Falls Natural Area
Saugatuck Falls Natural Area (The Saugaway)
Stormfield (The Saugaway)
Food & Drink
CT Wine Trail: Umpawaug Farm Winery (Closed)
CT Beer Trail: Redding Beer Company
Looking for your favorite restaurant? Here is an explanation as to why it's not here.
Everything Else
Anna Hyatt Huntington Sculptures
Lake Hopewell Lighthouse
Saugatuck Falls
Devil's Mouth
Stormfield & Mark Twain Lane
Mark Twain Library
The Tonka Tree
Town Essay: Georgetown, What Up Wit Dat?
Redding Wrap-Up
Completion Celebration Meal at TBD