Suffield, Not Kent
Kent Memorial Library
Suffield
There are a bunch of museums (and "museums") at libraries around the state. There are art galleries within lots of libraries. There's the oldest public library in the United States in Salisbury. And there are still several Carnegie Libraries worth noting.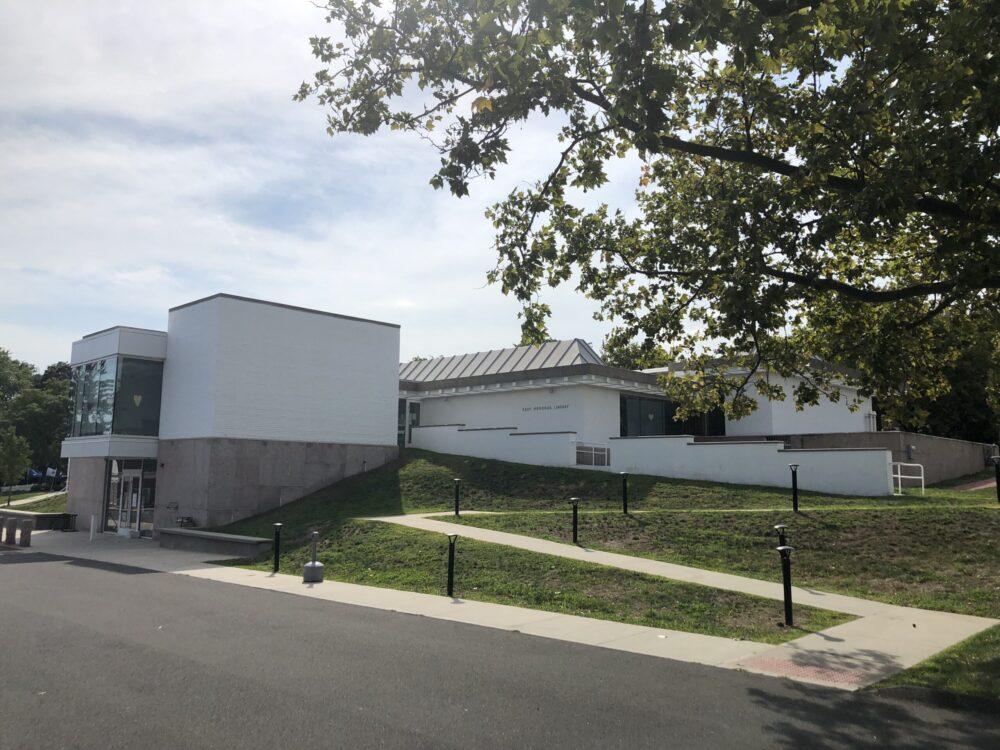 But there are also a slew of other libraries around Connecticut that, for one reason or another, are worth writing about. Suffield's Kent Memorial Library in the center of town is one of them.
It probably doesn't surprise anyone that I'm an unabashed library lover. When I got dumped by my post-college girlfriend and spent some time as a more-or-less itinerant homeless bum, libraries were my refuge. When I started dating my wife I was often unreachable because I was hanging out in a library somewhere. When the COVID-19 pandemic hit, Bloomfield's Prosser Library was my family's lifeline, with its curbside pickup program that began in the early weeks of the lockdown.
Suffield's main drag contains a stretch of beautiful Victorian, Colonial, and Greek Revival architecture. There's the sprawling Suffield Academy campus, and then there's this place. The 1972 Modernist Kent Memorial Library. (It is named in honor of Sidney Albert Kent, a Chicago businessman who was originally from Suffield and who had attended what is now Suffield Academy. He had donated $35,000 in 1897 to build a library as a memorial to his parents, Albert and Lucinda Kent – which is the library the 1972 library replaced.)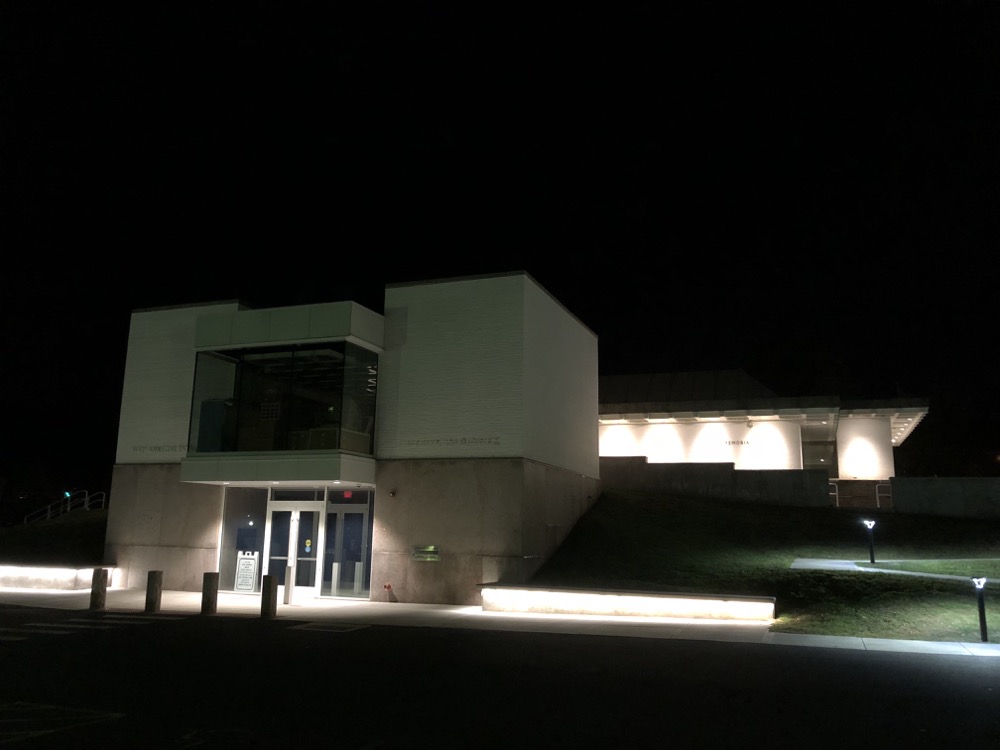 To many, this is an ugly library. Even to me, an avowed modern architecture fanboy, it's really not very attractive. It's post-mid-century modern, bleeding into the contemporary era of architecture when things began to fall apart. And I mean really fall apart, as in this was a poorly designed building.
It is the only free-standing library designed by a guy named Warren Platner. (There is a twin to this library down at Princeton, but it is attached to another building.) You've likely never heard of Warren Platner, and that's fine. When I was putting together my lists of things to write about in Suffield, I had this bug in my brain that there was something about this library that I wanted to highlight.
Not the fact that it was closed for the better part of a decade; first, it was closed in 2008 to repair the leaky ceiling. Suffield proposed razing the joint in favor of a bland McLibrary. Surprisingly, residents argued for the outlier structure and voted to save it in a referendum. I don't really know, but I'd guess this was a fairly contentious battle.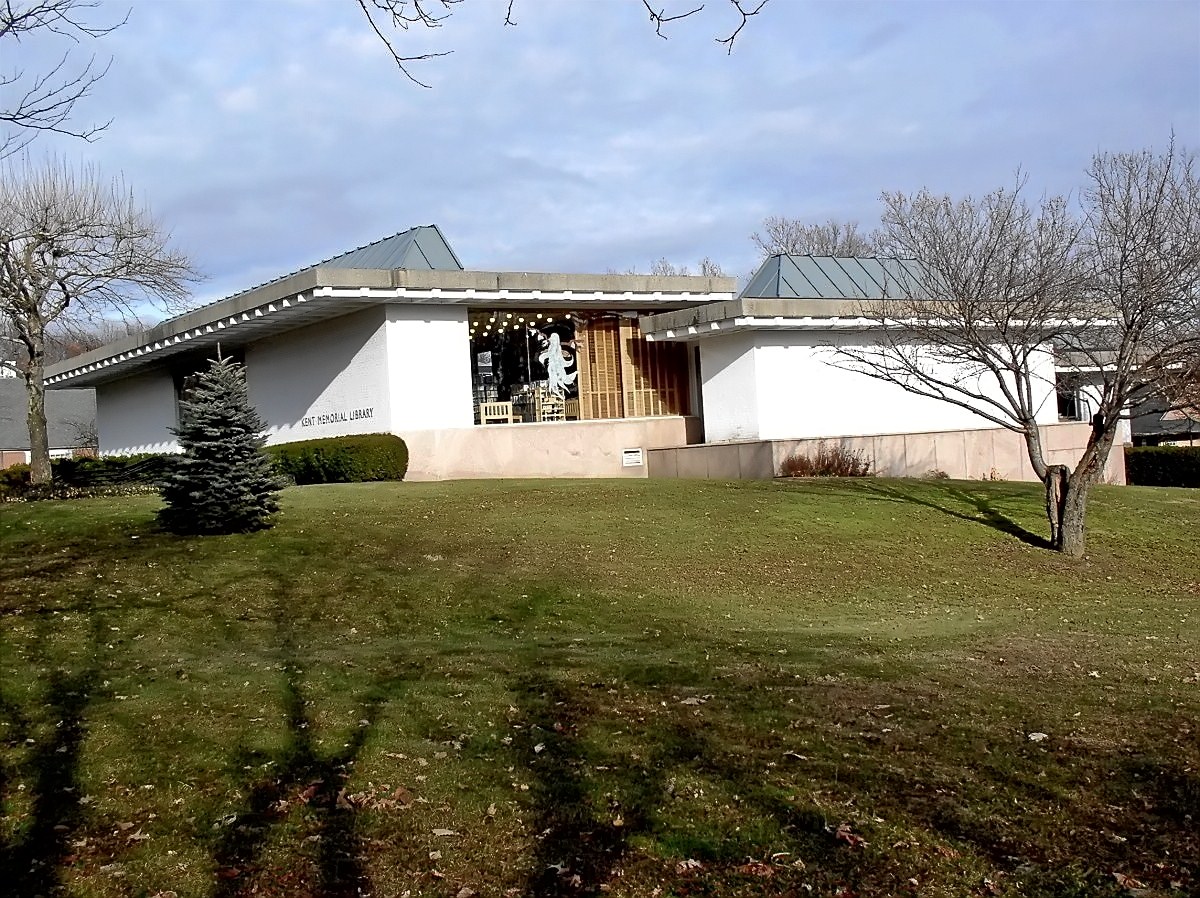 Once the structure's roof was dealt with, the building had to be retrofitted for ADA compliance, needed new electrical and plumbing work, and those massive panes of glass also needed some work. The building was a mess. By 2020, it was reopened and safe and secure! But really, why do I care about this building if I don't think the building itself is so great?
Simple: Warren Platner… the guy you've never heard of. Platner was cool. He's not really known for his architecture, although he did design the interior of the original Windows of the World restaurant in the fallen World Trade Center.
The following snippets are from "The Architect of the Kent Memorial Library," Jackie Hemond from The Suffield Observer.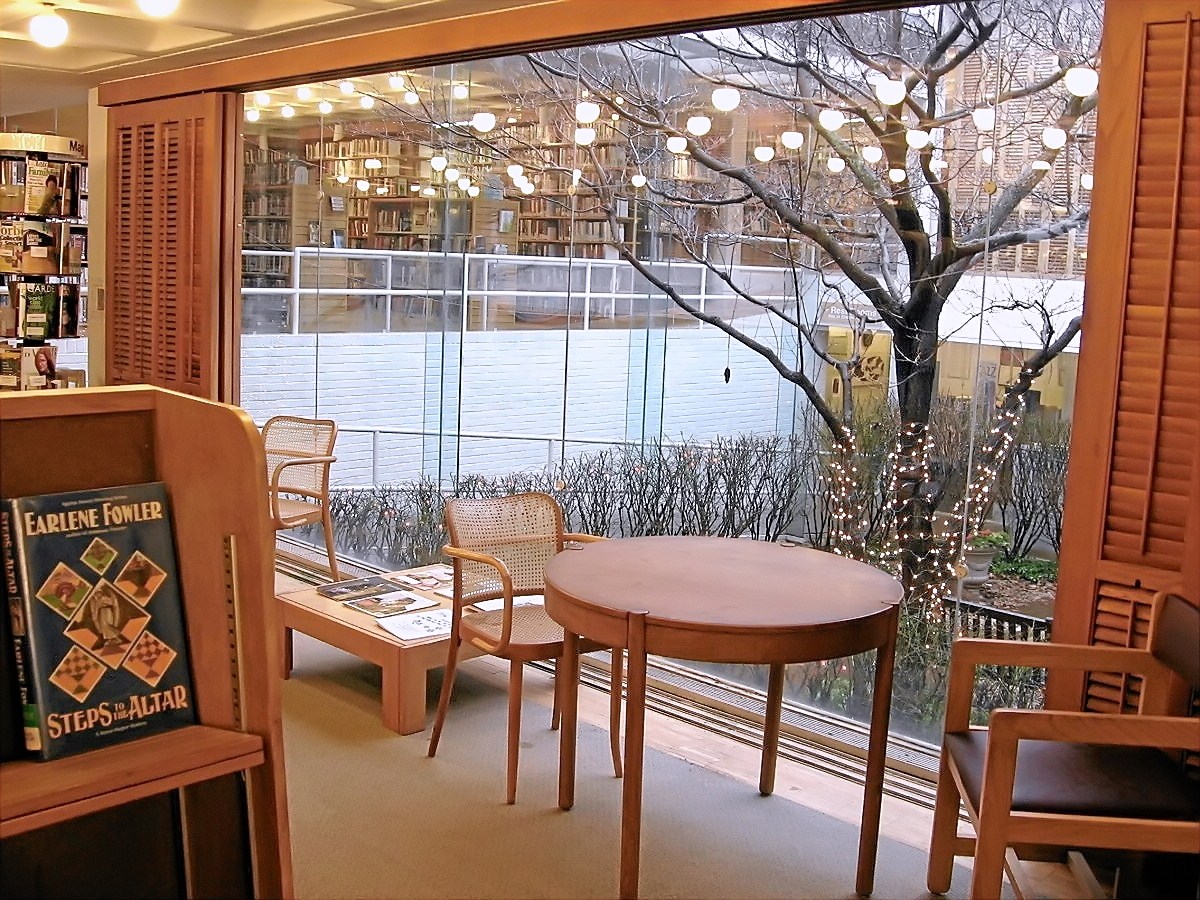 Early on, Platner worked with legendary architectural luminaries. The experience provided him with a wide range of architectural and design skills. From 1945 to 1950 he was employed by Raymond Loewy, known as the "The Man Who Shaped America." Among Loewy's designs were the Shell, Exxon and TWA logos, Coca-Cola vending machines and the Lucky Strike cigarette package. Platner also worked for I. M. Pei, nicknamed "The Master of Modern Architecture."

During the early sixties, Platner worked with architect Eero Saarinen on the TWA Terminal at JFK Airport. After Saarinen's death, Platner was partly responsible for completing the soaring St. Louis Gateway Arch.
Crazy, right? So this guy none of us had ever heard of worked with some of the best in the field on some of the most iconic structures from the 20th-century. In addition to Suffield's Kent Memorial Library. But Platner shifted away from architecture to designing interiors.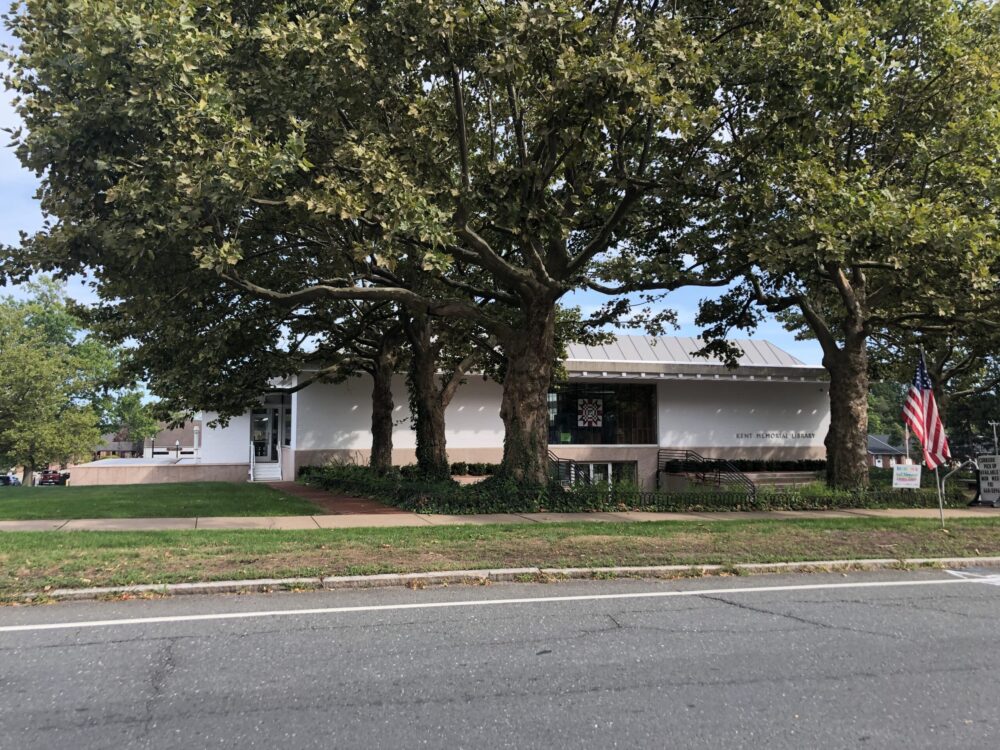 "I said to Eero, 'We should really be doing the whole job. McKim, Mead & White did the whole job, why shouldn't we?' He said, 'If you wish, why don't you take that on?' And that's how I got started in interior design: as an architect that felt that it was lacking to ignore interiors because after all, what's the building for? It's for doing something inside the building; it isn't for standing out on the street looking at it. Most architects, what they care about is how it looks from the outside. I felt that that was the wrong approach."

Platner focused on the Kent Memorial Library's interior to create the perfect balance between the building structure and its interior.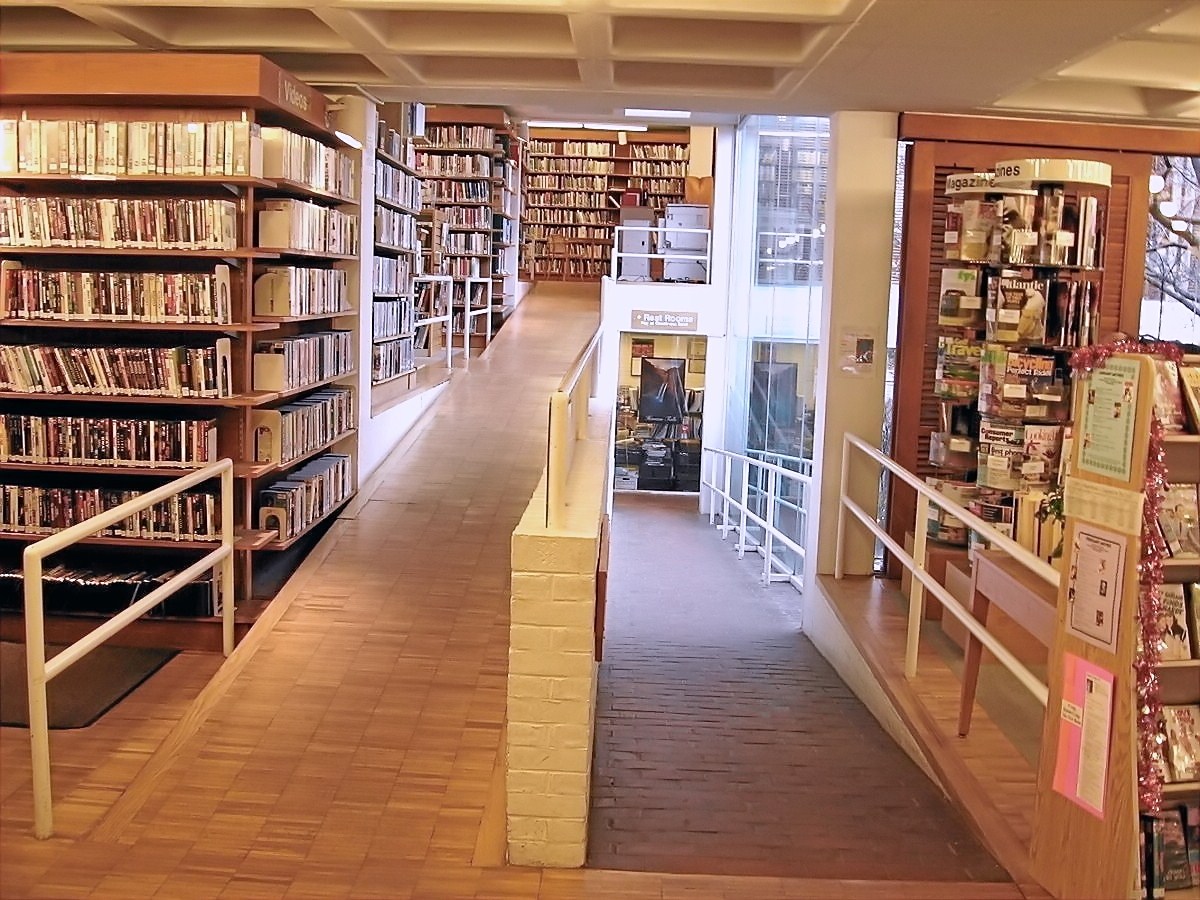 "I tried to conceive what would be the best atmosphere, the best character for a small town public library building…Where would you like to go to look for books, perhaps sit down and read a book…The first thing we did with that concept was to think of it as a donut. If you add many individual, intimate spaces, small in scale around an opening…a garden court…then …as you enter the building, you could see across the court and see all the other spaces and you could understand the building."
Sorry. I care about this stuff. Well, I don't really… but my wife does and after 20 years with her, she's rubbed off on me. And if she read this website, she's really be interested in the fact that Platner is best remembered for his furniture design – not for anything above.
Platner's collection, considered mid-century masterpieces, have been in continuous production at Knoll International since its introduction. Being in continuous production at Knoll since 1966 is kind of like the ultimate mid-century badge of honor. And if you are seriously interested in mid-century furniture design, Knoll is the place to shop. Of course, if you shop at Knoll – and not the "authentic reproduction" outlets, you… well… this Platner Easy Chair here?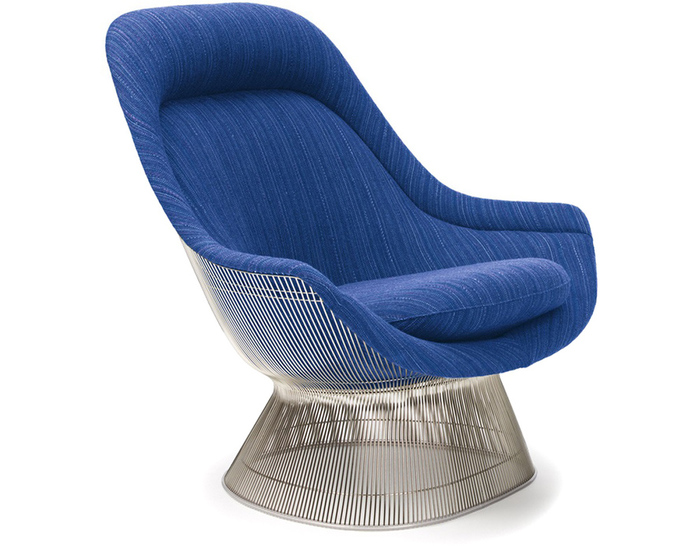 Over $10,000 when all is said and done. (You can get good knock-offs for under two grand.) When I was searching for that image, I came across a seller in Germany with a full set. I hope you're sitting down… and heck, I hope the chair you're sitting in costs $10,000 too…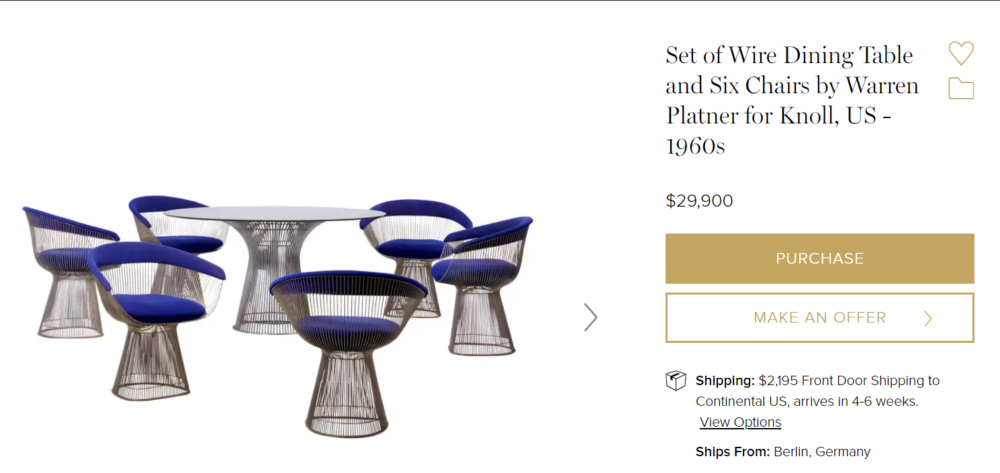 Wow, I didn't expect to write 1,000+ words about this place. (And I don't expect anyone to have read down this far either.) It's funny to me that some of my pictures above were taken years before I set about writing this page. Time passed and I forgot why I even wanted to care about Suffield's Kent Memorial Library.
But I'm glad I saved those pictures and I'm glad Suffield's residents saved the original structure. It has a unique place in history, and with Connecticut being home to some of the best and most iconic mid-century structures, it somehow fits.

Kent Memorial Library
CTMQ's Libraries, Post Offices, & Schools
Interior photos from Jerry Dougherty