Main Street Diner
Plainville
February 20, 2013
If I was writing a fictional story about a town where nothing exciting happens, I'd center some of the dialogue around a local gathering place.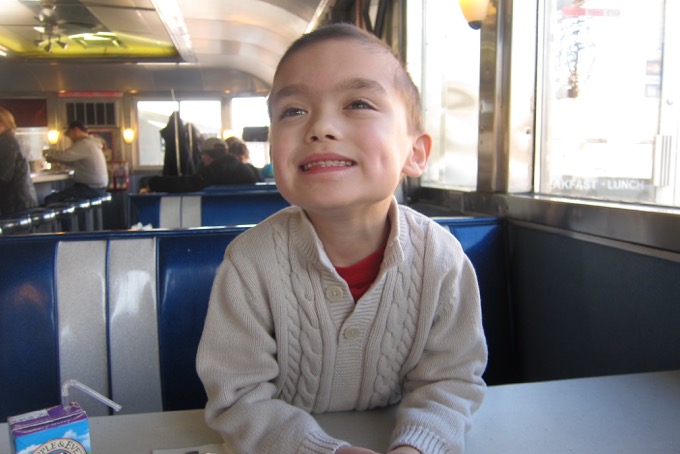 And since the story would be an expose about the not-unexciting dark underbelly of this superficially boring town, I'd make that place a diner.
I'd put it on Main Street and name it the Main Street Diner.
And hmmmm… what's the most plain sounding town name I can think of? How about… Plainville?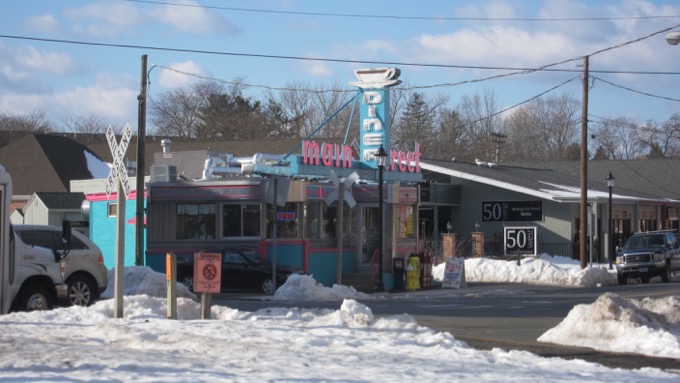 Yup, nailed it. The Main Street Diner in Plainville.
So imagine my glee when I learned years ago about a real life Main Street Diner in a very real Connecticut town called Plainville!
(Yeah. Go ahead. Make fun.)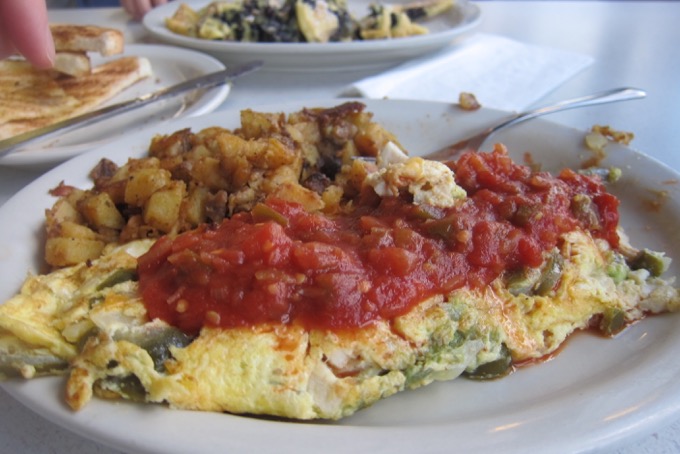 Ironically, this classic, 1950's Master diner, is easily one of the most photogenic in the state. With is gleaming stainless steel exterior and bright pink neon signage, it is even the subject of a series of "Diner" stock photos – both inside and out.
And that's pretty cool.
Main Street Diner is one of Connecticut's oldest Diners and for whatever reason, it's never on any "best of" lists. (Let's keep in mind that not many true diners are epicurean experiences, so when I say "best of" I mean "best of" diners.)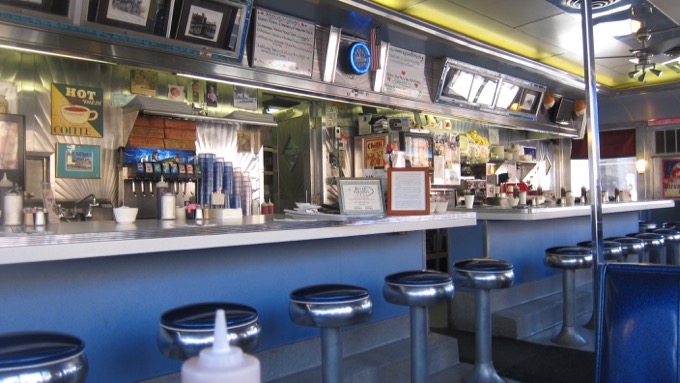 Oh shut it… you pedants question why it's the Main Street Diner when it's located on West Main Street?
The Diner opened September of 1959. Although it is on West Main Street, it was called the Main Street Diner because the sign came with the diner. It came from West Hempstead, NY and replaced a trolly car type diner that was on the property beforehand.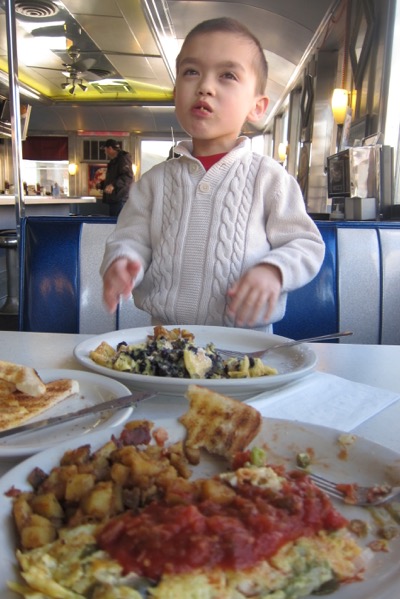 The menu has changed over the years (It went through a heavily Irish and Polish influenced menu in the 60's) and has had several owners. Back in the day, the train used to stop in front for twenty minutes to allow people to hop off and buy some food at the diner.
Cool.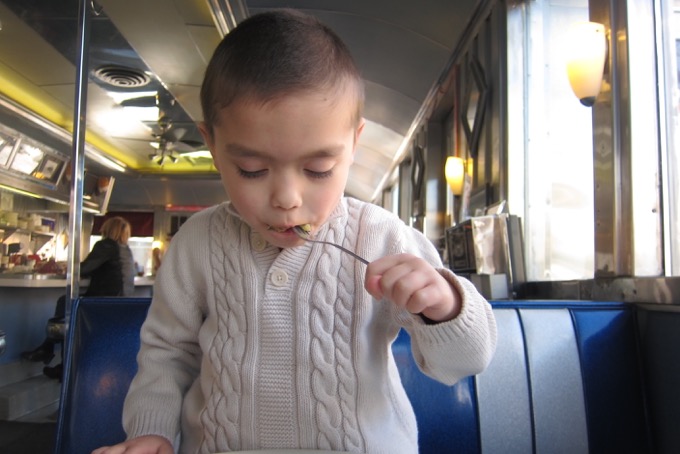 Damian and I visited on a bone-chilling February day to enjoy a meal. As I often state, one of my test of a diner's worth is a veggie omelet and homefries. I love a good veggie omelet with home fries.
So I got a veggie omelet with home fries. Damian had a grilled cheese and by the looks of the pictures, I think we can agree he enjoyed it.
We serve classic American diner fare, homemade and delicious and serve it all up right w/ generous portions. Our customers can't get enough of our delicious food, courteous, fun and friendly staff as well as an old-fashioned dining experience, at our diner in Plainville, Connecticut. Everyone who comes here is family to us. For more than 50 years, Main Street Diner has been serving only the Best Breakfast and Lunch food to our customers. We have served millions of customers over the years.
Our meal was quite good, even outside of the context of "diner food." The building itself is still the star of the show, as the whole place gleams and sparkles. The service was attentive and accurate. I love the anachronistic charm of the place and appreciate its sticktoittiveness in this day and age.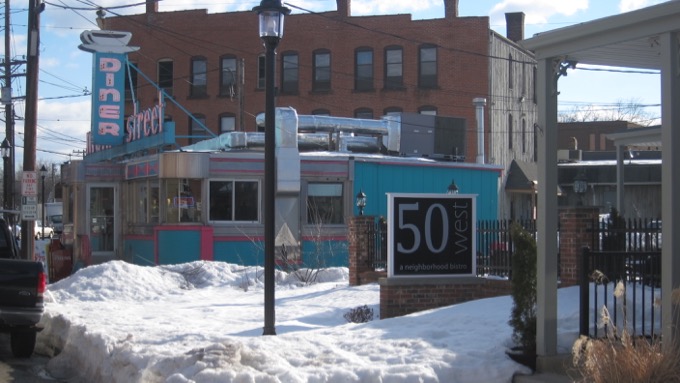 As it turns out, the Main Street Diner (on West Main Street) in Plainville ain't so boring after all.

The Main Street Diner
CTMQ's Classic Diners & True Taverns