Classic Diners and True Taverns in Connecticut
These lists below are both difficult to maintain – and difficult to "complete." Diners and taverns are slowly disappearing for various reasons. And tha was before the COVID-19 pandemic decimated both types of establishments around the country. I can't define what a "classic" diner is – nor can anyone. At least a true Connecticut tavern is defined by state licensing, and there are very few remaining. Many of these places have decades of history and I'm sure regulars could provide weeks worth of stories. So I'll stop yapping and get to visiting.
Connecticut's last True Taverns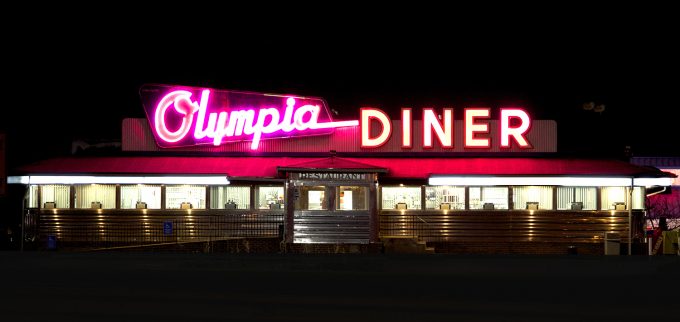 "Classic" Diners
Starlight Diner, Berlin
Uncle D's Diner, Berlin
White's Diner, Bridgeport
Triple A Diner, East Hartford
Charlene's Diner, Griswold
Norm's Diner, Groton
Shoreline Diner & Vegetarian Enclave, Guilford
Zip's Diner, Killingly
O'Rourke's Diner, Middletown
New Britain Diner, New Britain
New Canaan Diner, New Canaan
DinerLuxe, New Milford
Windmill Diner, New Milford
Cody's Diner, New Haven
Tandoor, New Haven
Olympia Diner, Newington
Sandy Hook Diner, Newtown
Blue Colony Diner, Newtown
Collin's Diner, North Canaan
Pop's Diner, North Canaan
Family Diner, Norwalk
Post Road Diner, Norwalk
Day Breaks Diner, Plainfield
Main Street Diner, Plainville
Tony's Diner, Seymour
Laurel Diner, Southbury
Curley's Diner, Stamford
Elm Street Diner, Stamford
Lakeside Diner, Stamford
Parkway Diner, Stamford
Rozzi's, Thomaston
Twin Colony Diner, Torrington
Tower Grill, Waterbury
Quaker Diner, West Hartford
Georgie's Diner, West Haven
Makris Diner, Wethersfield
Orem's Diner, Wilton
Aero Diner, Windham
Skooter's Diner, Windsor Locks
The Winsted Diner, Winsted
Book Review: Classic Diners of Connecticut



True Taverns
Years ago – probably in 2014 or so – I put together a list of Connecticut's remaining true taverns. I did so by searching the state's database of tavern licensees. (You'd be amazed at what information is available there on all sorts of things.) According to Connecticut law, a tavern permit allows its holder to sell beer, wine, and cider up to 6% alcohol for consumption on the premises with or without the sale of food.
Since I put the list together in 2014, the list has continued to dwindle. The pandemic has not been kind, and the market has pushed a few to move "up" to the cafe license so they can serve double IPAs and liquor. A dying breed to be sure.
*Closed during the pandemic but may re-open
Calamari Tavern, Deep River
Gatehouse Tavern, Groton (Cafe license)
Grady Tavern, Manchester (Cafe license)
*Dutch Tavern, New London
Half Keg Tavern, New London
*Sharon Valley Tavern, Sharon
Towne Tavern, Torrington
*Stables Tavern, Torrington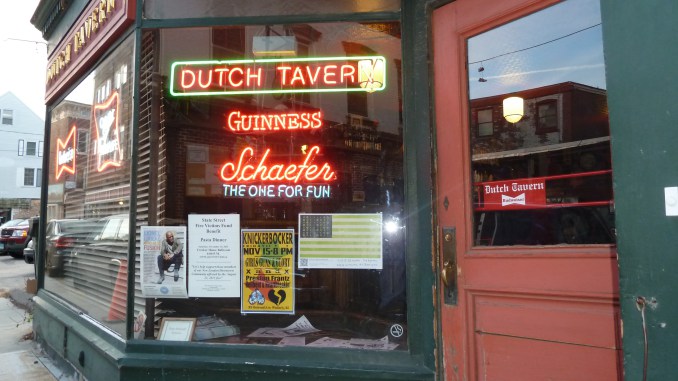 CTMQ's Best, Unique, & Historic Restaurants & Foods