Where's the Fonz? (AAAAaaaaaaa)
AAA Diner, East Hartford
May 2019
Yeah, I know. This diner sort of stretches the definition of "Classic Diner." Except that there really is no definition of what makes a diner "classic." The authors of Classic Diners of Connecticut are clear to say that a diner is "classic" if you say it is. I'm down with that.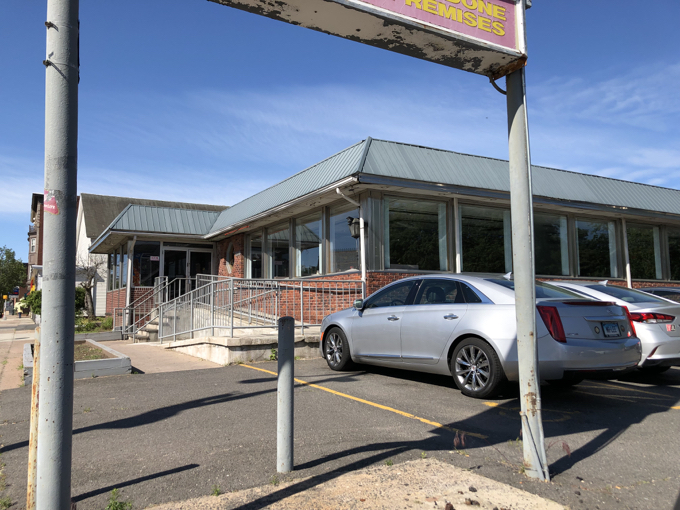 Triple A checks several boxes: open 24 hours, long history, Greek owner, absurdly large menu, mini-tabletop jukeboxes, rotating desert display case with oversized pies, booths, and stools. Good enough for me.
But would the food be "good enough?"
I arrived to the mostly empty restaurant for a mid-morning breakfast. I was quickly seated and a steaming cup of terrible coffee was served. I'm not an annoying coffee snob, but I do like good coffee. This was just not good coffee. Very average diners often have great coffee, so it's very possible.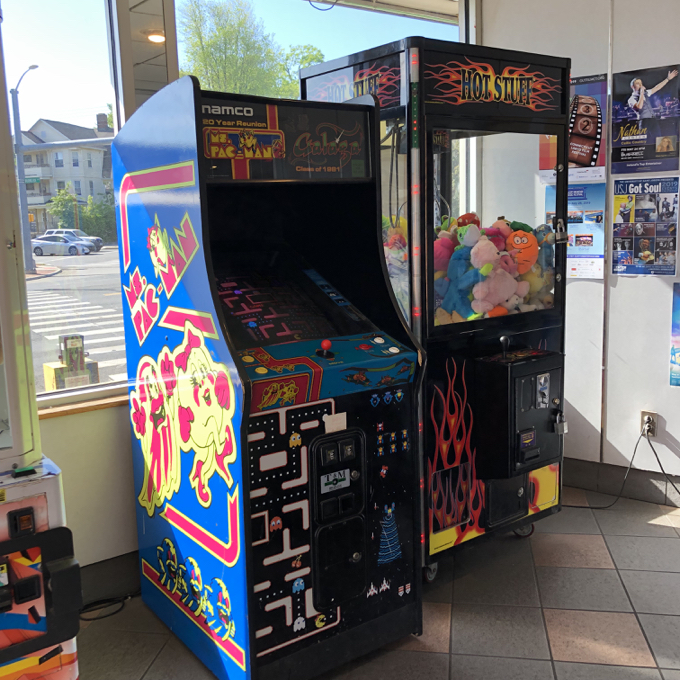 After leafing through the massive 10-page menu, I went simple and ordered Breakfast Special Number One. Two eggs over easy, toast, homefries, and coffee. All that for $6.50… nice. As you'd expect at a Greek-owned diner, you can order pretty much anything you want. American classics, Italian, Mexican, seafood, Greek, salads, breakfast, sandwiches, desserts… standard diner fare.
There didn't seem to be actual wait staff during my visit. Granted, I was probably in between any breakfast and lunch rushes they may get here, and the owner/manager guy handling everything was hustling his butt off. I'll give him that.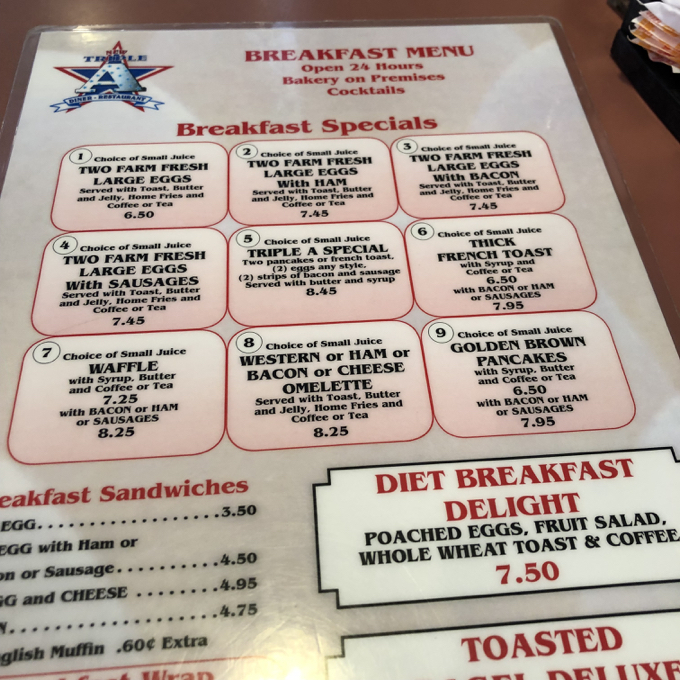 Triple-A is pretty huge. The side of the building with booths is typical diner size, but then there's another huge room full of tables. No clue how often they are used. The building has been a diner for over 60 years, and has been called the Triple-A that whole time. Or so most people think. The building itself is a couple decades older, and has probably always been a restaurant.
It's a stalwart right on Main Street in East Hartford and is pretty much the only 24-hour place in town. And I can't think of anything nearby that is anymore since The Gold Roc in West Hartford closed. The Triple-A and Gold Roc are essentially the same thing: Décor that hasn't been updated in 30+ years (Miami Vice neon!), standard diner fare, cheap prices, sketchy late-night clientele, etc.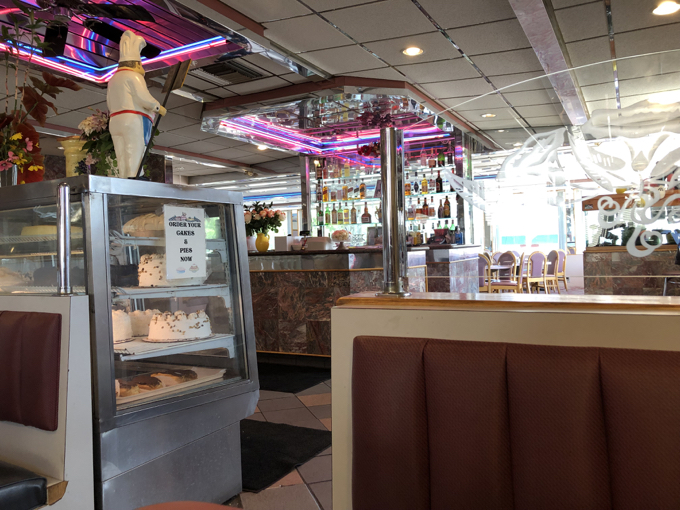 My breakfast arrived quickly and looked fine. The eggs were cooked as ordered and I dug in.
Pet diner peeve: no hot sauce on every table. C'mon diner owners! Just put ONE little bottle of Frank's or Tabasco or some cheap knock-off, I don't care. And owing to the fact I had no server, there was no one to ask for some. I got up and walked around looking for a bottle to no avail.
And that was before I took a bite.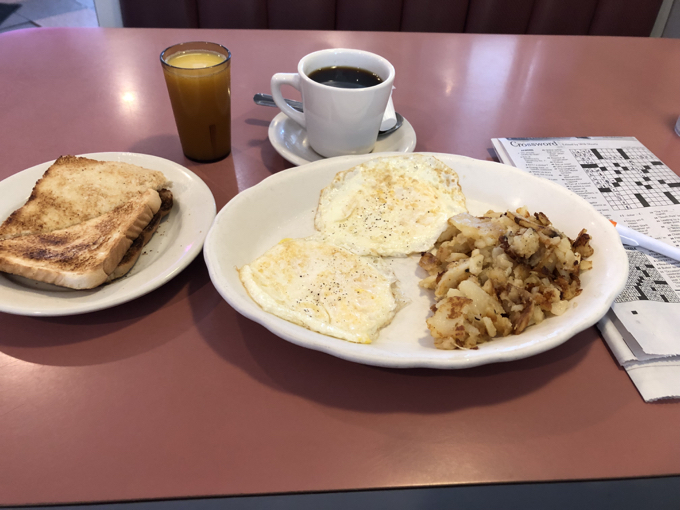 Then I took a bite. Wow. Is there a shortage of salt and pepper I don't know about? Neither the eggs nor the potatoes were seasoned. If possible, they were unseasoned; all the flavor was just exhumed from the items as if a flavor vacuum passed over my plate and was set to high.
Over-easy eggs are fine without seasonings, so I tore them up. Home fries? No. Plain potatoes are not delicious. Hot sauce would have saved them, but as it was, I ate maybe half and was done with them.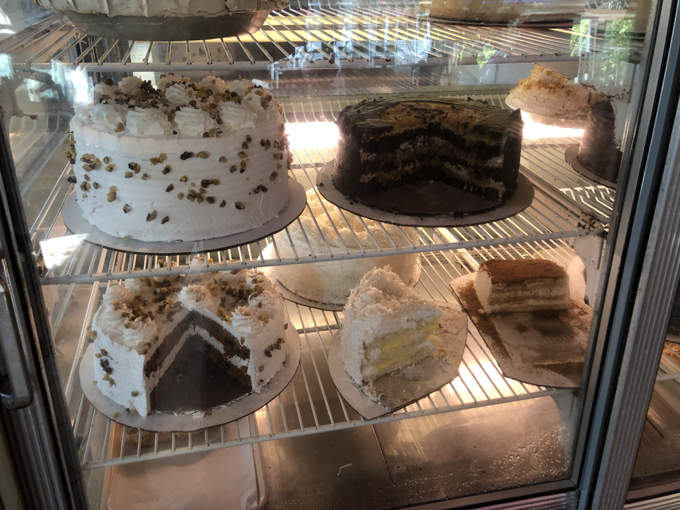 One thing that sets the Triple-A apart from other similar diners, I guess, is that they supposedly have an in-house bakery. According to some stuff I've read, they make their own rolls and cakes and stuff here. Sure, I guess that's true, but I had no rolls or cake to report on their quality.
I'll end this review as if I was a corny and actually honest local Patch writer or something.
I wasn't eggspecting much from the Triple-A and it lived up to my eggspectations.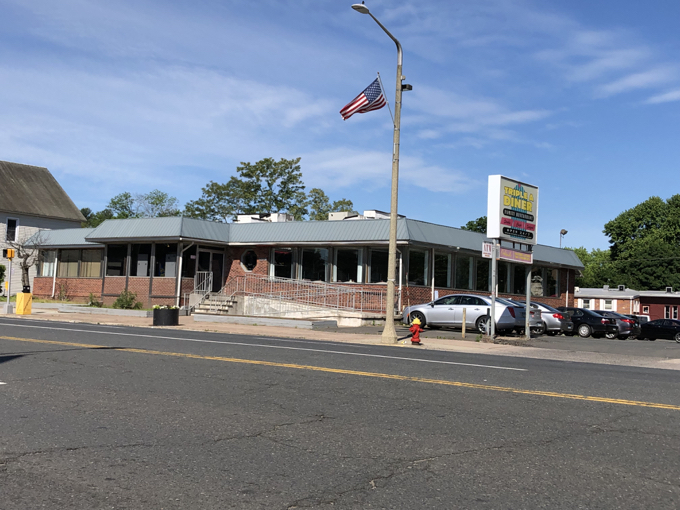 AAA Diner (Facebook)
CTMQ's Classic Diners & True Taverns