Norm's Diner
Groton
January 2016
NORM!
I wonder if there's some doofus who gets his daily breakfast from Norm's Diner and enters each morning by yelling "NORM!" Probably. And if I lived near Groton and was the type to buy my breakfast every morning, that doofus would be me.
NORM!
Norm's Diner is a truly classic diner. It is a "late model Silk City Diner" and was originally opened in the early 1950's. Despite several ownership changes and interior remodels over the last decade, it still looks like it's been open since the early 1950's.
Norm is long gone, and the most recent owner took over the joint in the summer of 2017. Hours have changed, but for the most part, not much else has from what I undertand.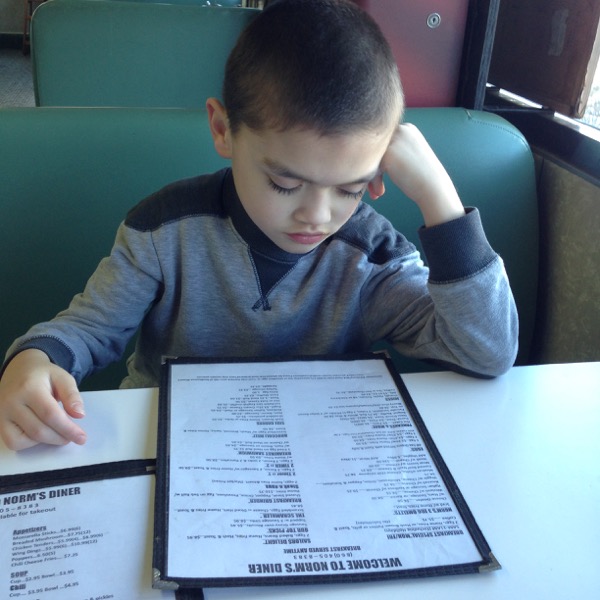 This is a diner and it's the type of diner that will serve you diner food. In diner booths or on diner stools. By diner waitstaff near diner patrons. Don't expect anything more (or less).
Norm's is in Groton, close enough to Electric Boat and the Coast Guard Academy and the Naval base to make it quick go-to for our men and women of the military and the military industrial complex. Damian and I certainly didn't fit in with that crowd, nor the other crowd that joined us that day…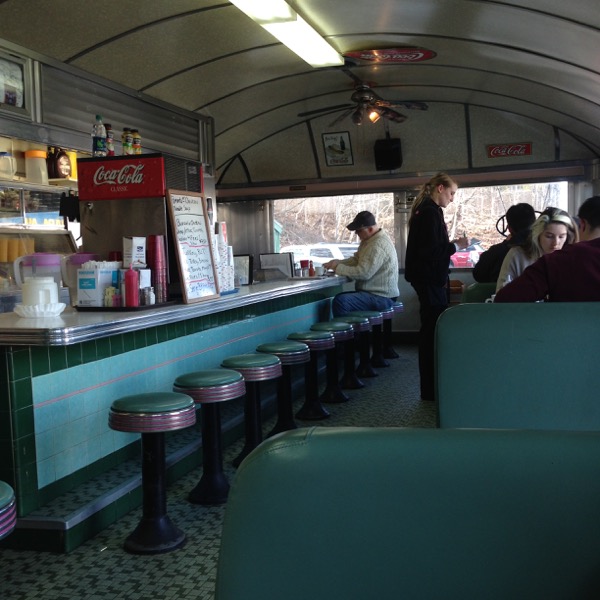 Sadly, there were two tables occupied by what I am certain were heroin (or other opiate) addicts. It was mildly off-putting, to watch filthy 20-somethings in ragged and baggy clothes nodding off, staring into space, and nodding off while staring into space.
Crazy enough, that day's The Day had this headline, which I saw while waiting for my omelette.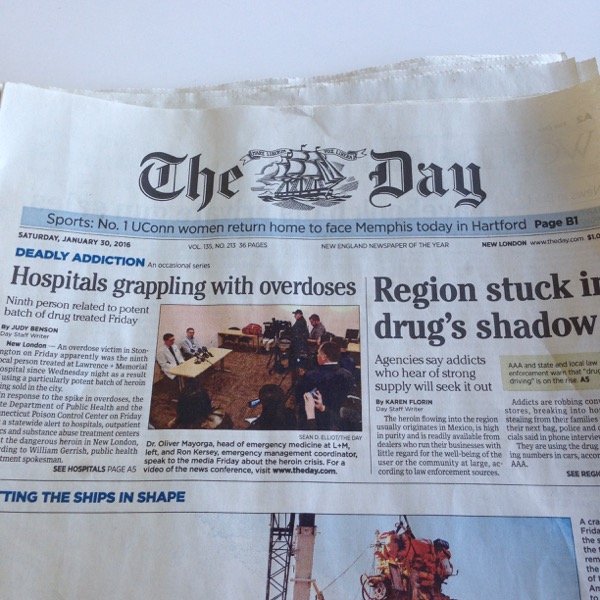 Speaking of The Day, here's a bit about the diner from a 2017 article:
The diner at 171 Bridge St. serves patrons who have eaten there for decades and has been open since the early 1950s. The trailer-shaped diner has the swivel stools and booth seats diners are known for, along with a jukebox with music by John Mellencamp and Creedence Clearwater Revival.

The menu, on laminated paper, offers traditional diner fare like hamburgers, milkshakes and biscuits with sausage gravy. In 2012, former U.S. Sen. Joe Lieberman visited the diner as part of a farewell tour of local diners to say goodbye and thank local constituents.

Zach Spears, 22, paid for breakfast Monday while a waitress nearby served plates of eggs, home fries and crispy bacon. Most of the booths were filled.

"The style is definitely different," said Spears, a regular at the diner. "It's one of a kind. Nothing else really compares."
I don't know about that, Zach. You're 22, so I'll forgive you for your opinion. My omelette was perfectly fine, but my home fries were tough and under-seasoned. Damian sort of slogged through his grilled cheese, but I was able to get a clamshell and take it over to our next destination (Outer Light Brewing) to keep him occupied for a bit.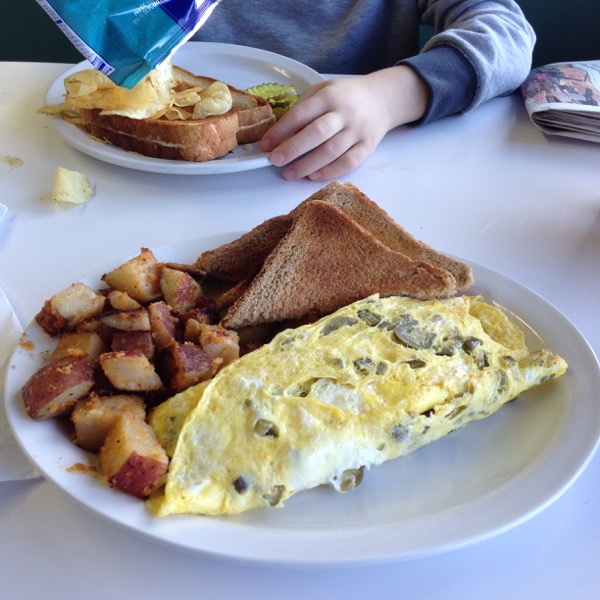 The diner is served by a terrible parking lot on a somewhat grimy stretch of road near I-95 – which isn't a knock on Norm's at all. That's how all tiny railcar classic diners should be.
I hope Norm's continues to survive and even thrive, as these types of establishments are disappearing day by day. The food here is relatively inexpensive and while certainly not gourmet, I would have no problem eating here whenever I'm in Groton.

Norm's Diner (Facebook page)
CTMQ's Classic Diners & True Taverns