"Pancakes Or, Em, an Omelet?"
Orem's Diner, Wilton
August 2022
Some of Connecticut's oldest (and best) classic roadside diners are located in the ritziest towns. People don't think old school diner when they think about Wilton, yet here we are.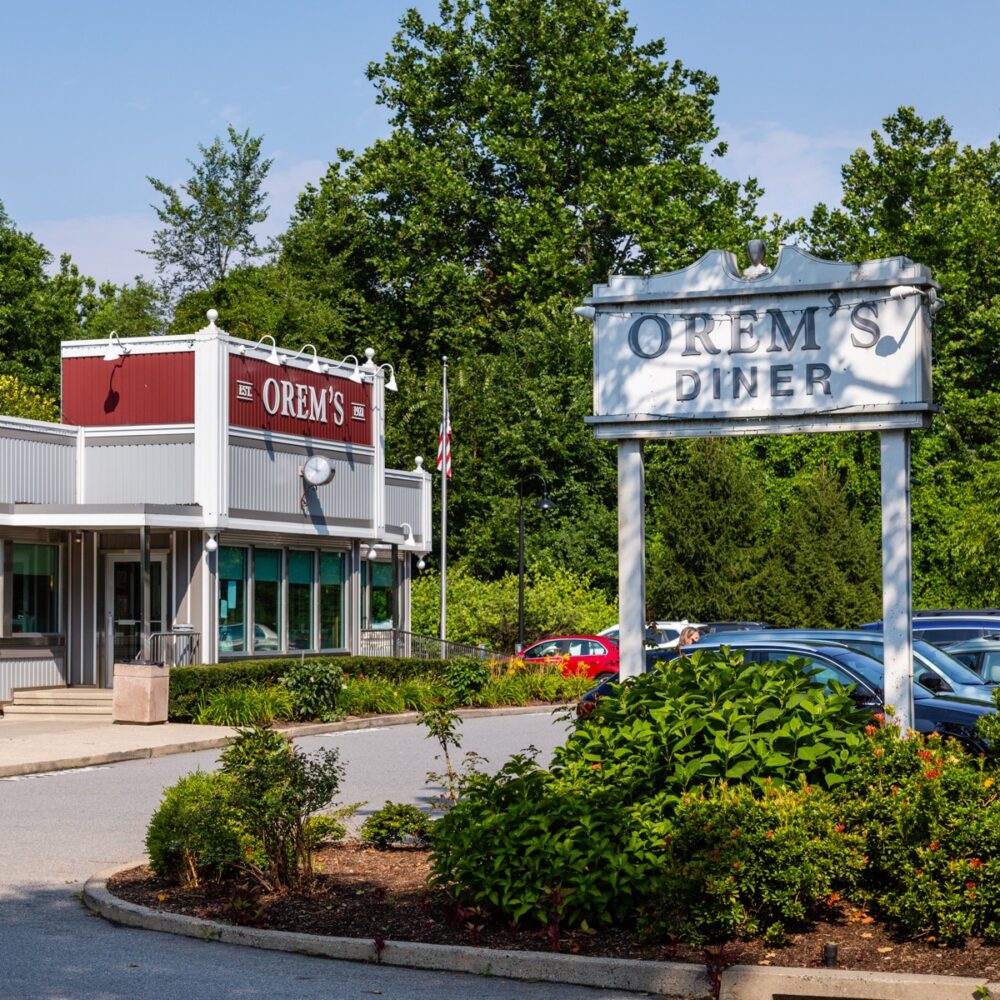 At Orem's Diner. Did I say "old school?" I mean ollllld school. Orem's is now over a hundred years old, having originally been opened in 1921 by one Mr. Charles H. Orem.
The original Orem moved to Wilton from Ohio in 1920 and seems to have been quite the civic minded gentleman of the day. He started a dairy farm with one cow, but used his 26 acres of land to host baseball games (supposedly Babe Ruth played at Orem's Field), carnivals, town wide events, fundraisers, 4th of July fireworks, picnics… everything. Some events brought almost the entire town of Wilton (at the time) to his property.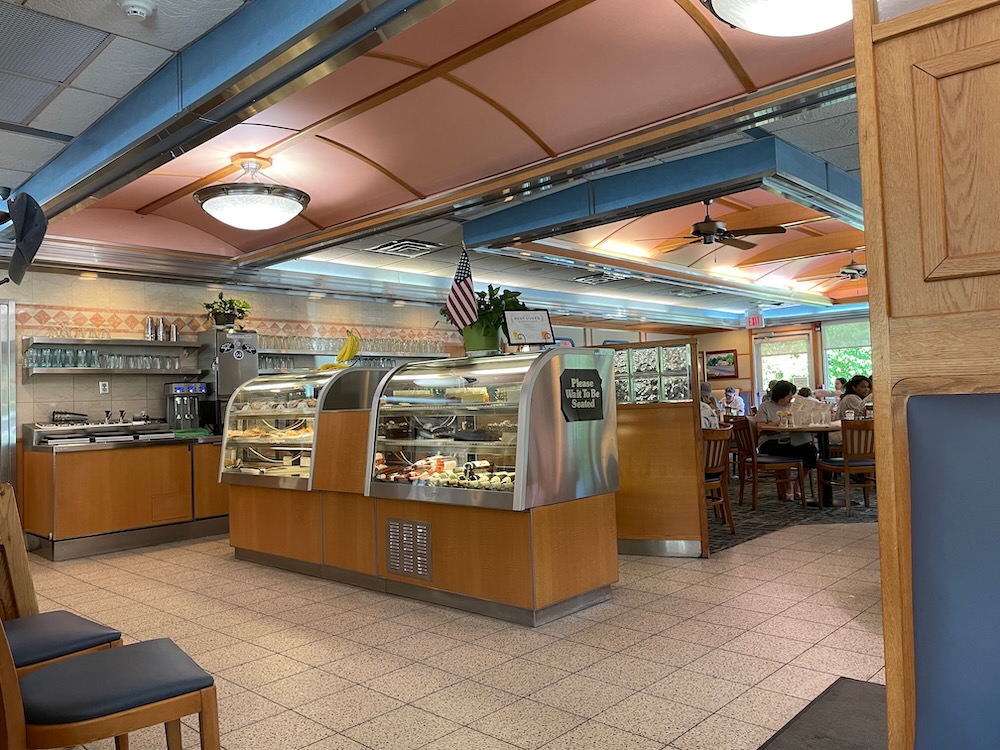 So he opened an ice cream shop and deli in April of 1921 at his dairy/baseball field and Orem's Diner was born. But for many years, Orem's was better known for the dairy and the semi-pro baseball team. Here's a cute old-timey story from the 1930's from Orem's website:
The Farmers played on Sunday afternoons. And if they hit a ball out of the field the kids would rush to try to get the ball because if you turned it in they gave you a nickel. And for a nickel you could get an ice cream cone or a Hershey bar. And I got a ball once and got my nickel and went off to Orem's with about six kids following me hoping to get a cut in on the treat.
The baseball team ended with World War II and the dairy cows were eventually sold. The dairy was eventually closed in 1968 by a new owner. Earlier, the diner had been leased from Mr. Orem in 1941 by the Tallmadge family. They signed the least the day the US entered the War… imagine that?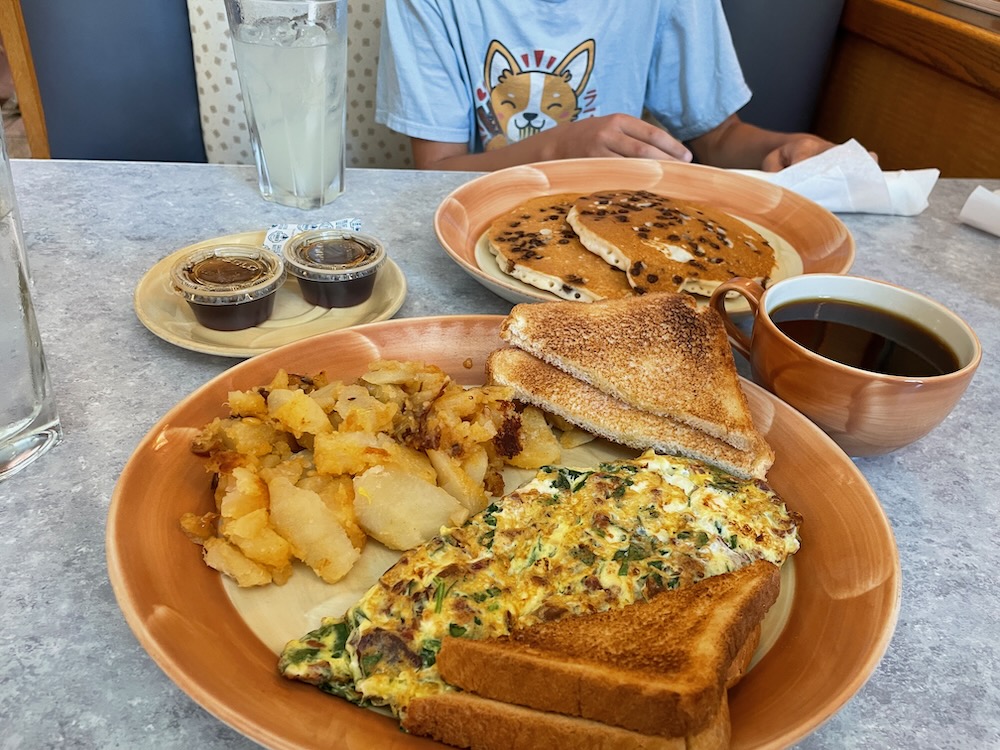 It turned out okay, though, because diners could get more meat than individuals, so people actually liked to go out to eat – to get their meat. I never would have thought that. Because why would I have had to think that?
Flash-forward to the 1970's when the diner mostly burned down. It was rebuilt and has been owned by the Papanikolaou family since 1980… now with the Papanikolaou son having taken over from his father. So yes, from a friendly farmer to a few different owners over the Great Depression, World War II, the 1955 flood, and a century of history… Orem's is now a Greek-owned family diner with a giant menu.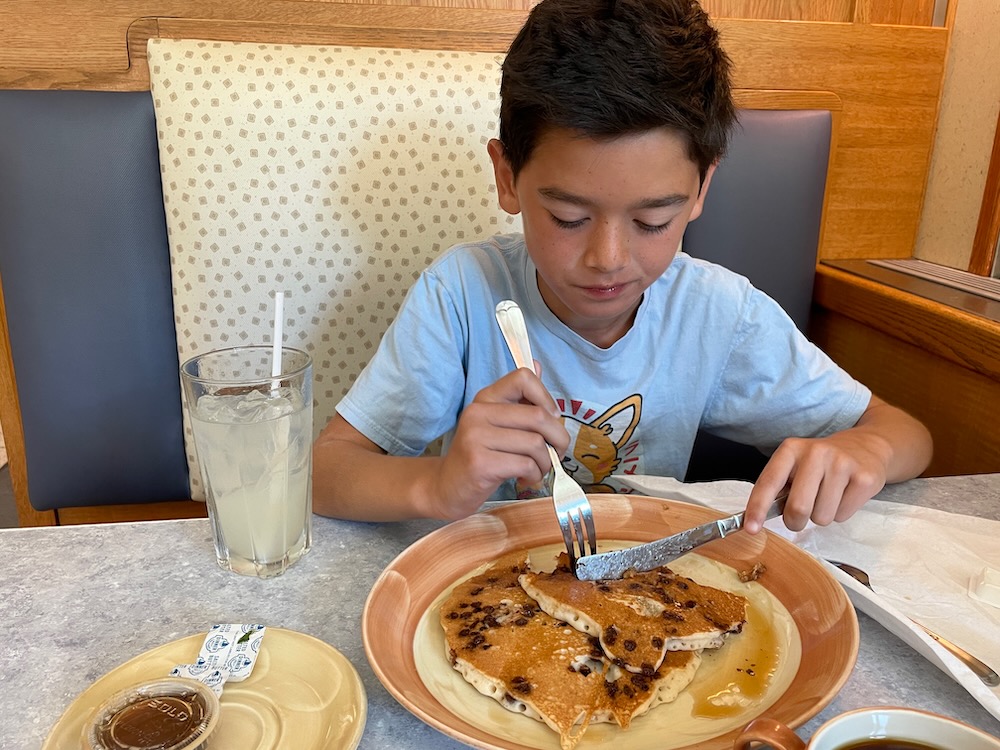 Calvin and I stopped in on a trip south. Diner pancakes are among my son's favorite foods, and quick meals not too far off the highway on long road trips make me happy. Win-win.
We were quickly seated and the service was on point. The coffee was decent and Calvin ordered his usual pancakes – this time with chocolate chips as this was more of a lunch than breakfast (I have a thing against chocolate for breakfast.) he ordered a full two and the server warned him off of them; "they're really big," she warned. She doesn't know my son's passion for carbs and sugar.
I got some omelet of some sort, and it was very good.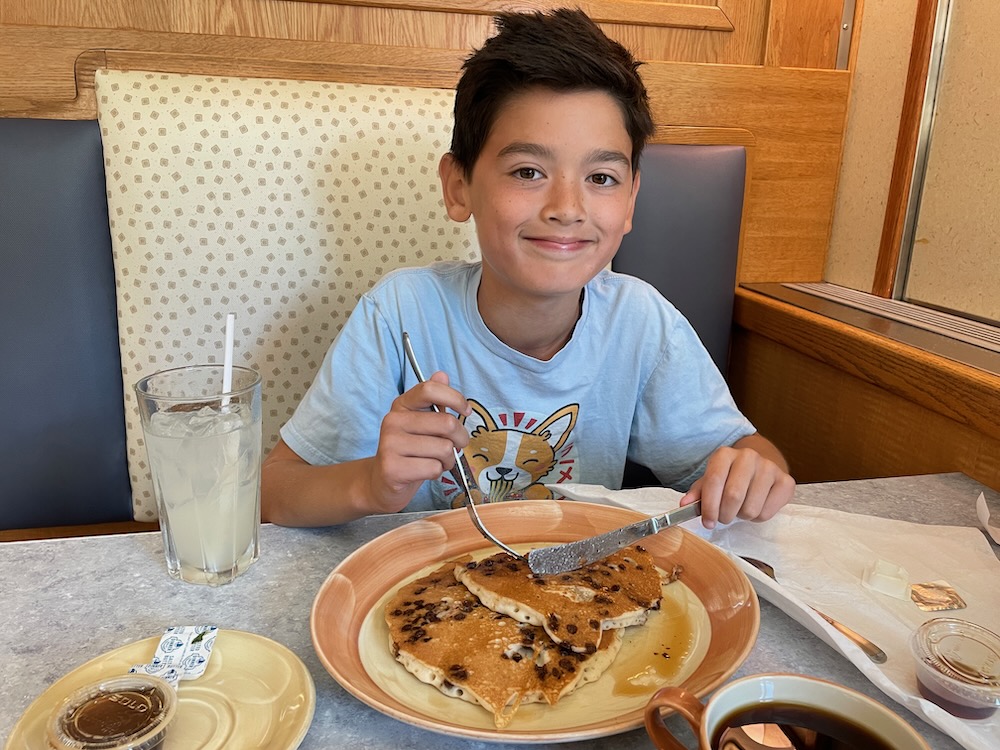 As I looked around the historic diner, Calvin continued working on his meal. I scanned the massive menu which didn't contain any surprises other than maybe a full rack of lamb (thirty bucks) and something called bougatsa – a traditional Greek breakfast pastry filled with Vanilla Cream. I should have tried that I suppose, but my meal was filling enough.
And Calvin? I suppose his was too: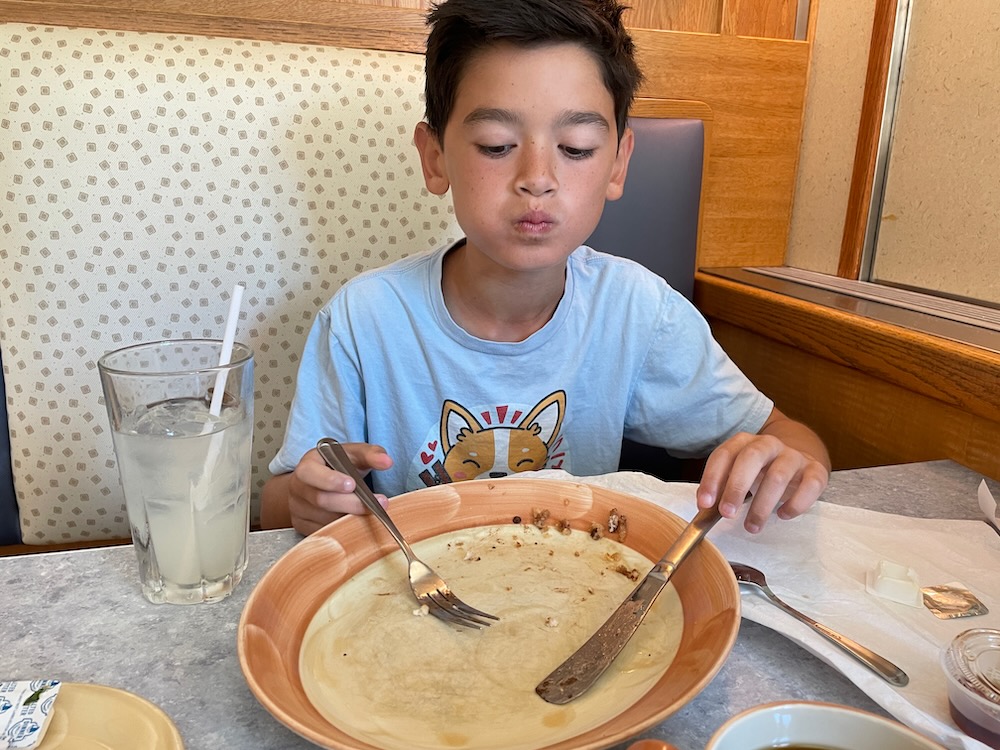 I guess they were good pancakes.
All I know is if I ate that, I wouldn't want to drive several hours afterwards. Lucky for us, 11 year olds can't drive, so we made the rest of the trip safely.
Oh yeah, what is it with Connecticut diners and nationally distributed comic strips? Everyone knows Zip's Diner in Killingly often appears as a setting in "Zippy the Pinhead," but who knew Orem's was featured in "Hi and Lois?" Well, now we all know: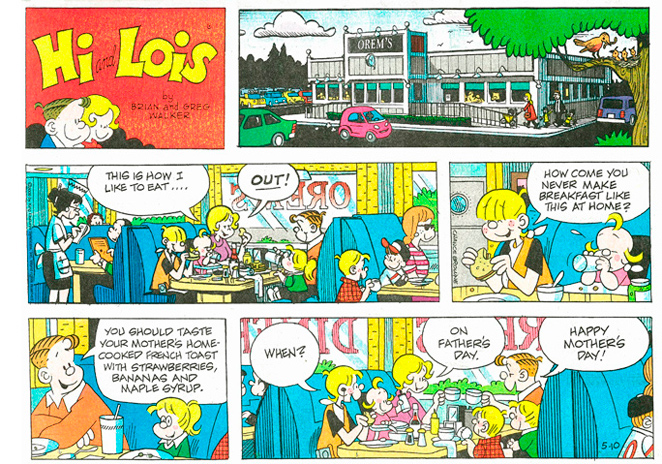 Hi and Lois was created by Mort Walker ("Beetle Bailey") and Dik Browne ("Hagar the Horrible") in the 1950's. Walker lived in nearby Stamford and Fairfield County was a hotbed for mid-20th century cartoonists for some reason. There's a book about this community called Cartoon County: My Father and His Friends in the Golden Age of Make-Believe if you care to learn all about this odd happenstance. Walker actually started a cartoon museum in Greenwich, but it moved to Florida in 1992.
Orem's has had a long life and many different owners over the years. But I'm sure the Orem family is very happy to see that it's still family-owned and family-run and maintains the vibe of kindness and community that it always has for over a hundred years. Times change: there's no more baseball field out back, and we can now eat all the meat we want but Orem's seems to have more or less stayed the same. It definitely is still worth a stop when you're traveling down the Merritt or Route 7.
You'll have to let me know how their rack of lamb is though.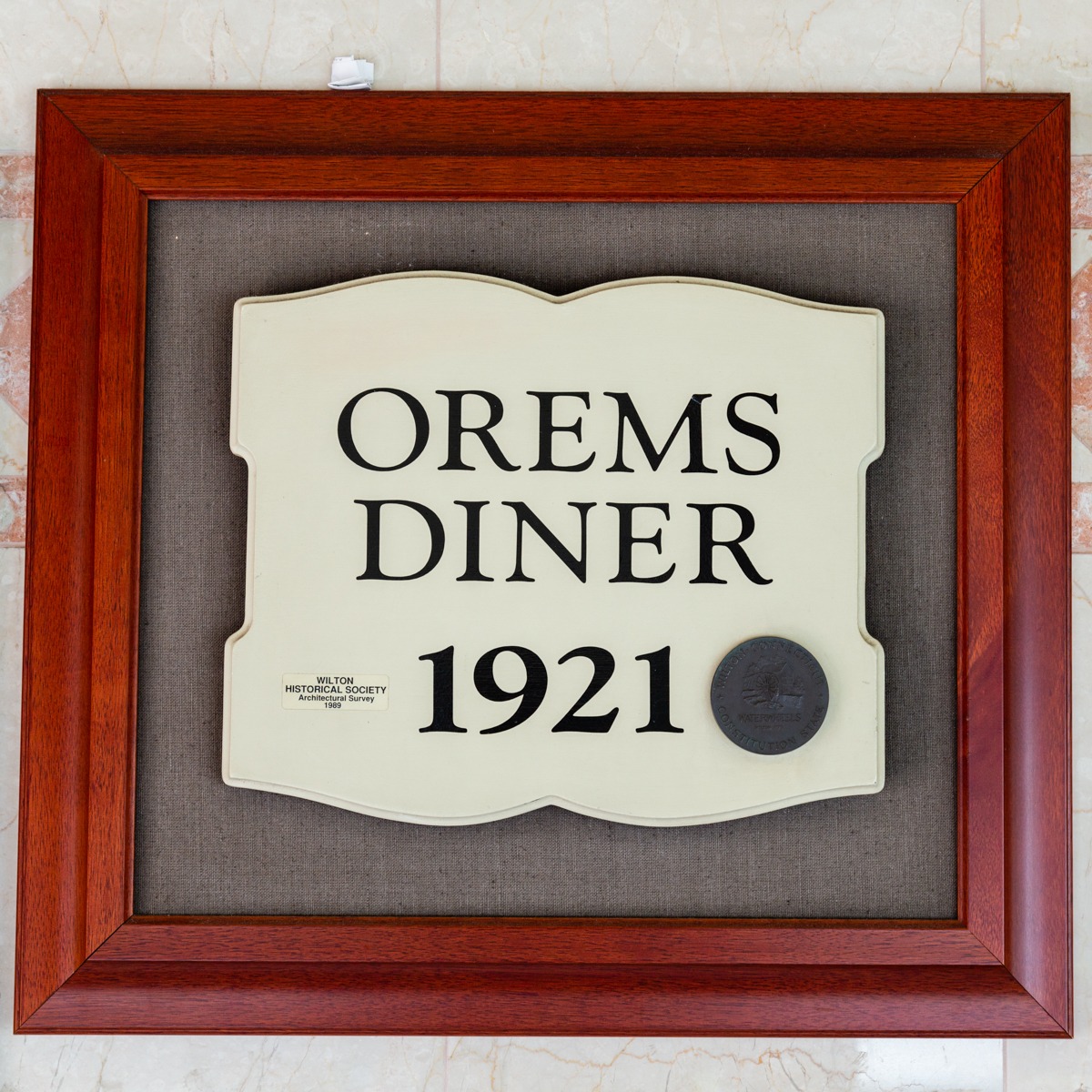 Orem's Diner
CTMQ's Classic Diners & True Taverns