Everything Wilton
I've been exploring and writing about Connecticut since 2006. After a decade, I began compiling CTMQ guides for each town in the state. I plan on "completing" Wilton CTMQ-style… as well as the other 168 towns, cities, and boroughs in Connecticut. That is the ultimate goal of CTMQ.
If I've missed anything in town or if anything has closed or changed, please let me know.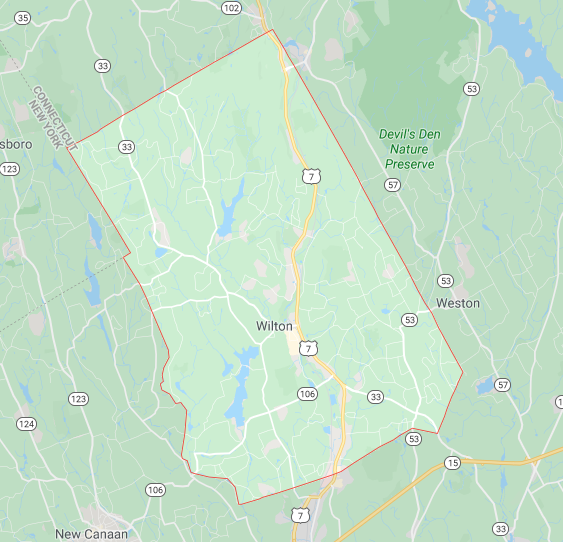 Museums
Ambler Farm Museum (Potential future museum)
Betts-Sturgis-Blackmar House Museum
Burt Barn Gallery & Outbuildings
Hurlbutt Street Schoolhouse
Sloan-Raymond-Fitch House Museum
Weir Farm National Historical Park
Woodcock Nature Center
Hikes & Bikes
Quarry Head State Preserve
Wilton Land Conservation Trust Trails – Intro
Harrison-Smith Preserve
The Gregg Preserve
Marble/Van Haelewyn-Richards Preserve
Aspetuck Land Trust – Intro
Honey Hill Preserve
Stonebridge Wild Fowl Sanctuary
Weston-Wilton Connector (Potential future trail)
Nature Conservancy Trails – Intro
Wilton's Town Trails – Intro
Allens Meadow
Bradley Park
Cherry Lane Park
Grassi Property
Horseshoe Park
Merwin Meadow
Norwalk River Park
Olmstead Hill Farm Fields
Sackett Preserve
Schencks Island Preserve
Spencer-Rice Preserve
Vista Road Property
Wild Duck Reserve
Wilton Town Forest
Woodcock Nature Center Trails
Multi-Use/Rail Trails
Norwalk River Valley Trail – Intro
Food & Drink
Roadfood's List: Wave Hill Bread (Moved to Norwalk)
CT Classic Diner Trail: Orem's Diner
Looking for your favorite restaurant? Here is an explanation as to why it's not here.
Everything Else
National Historic Site: Weir Farm
CT Art Trail: Weir Farm National Historic Site
CT Historic Garden: Weir Farm National Historic Site
1,000 Places to See Before You Die in the USA: Weir Farm National Historic Site
Underground RR Trail: The Ovals
Merwin's Falls
Sheep Falls
Wee Burn Lane
The Round/Circambulant House
Dave Brubeck's House
CT Cool Library Trail: Wilton Library
Melissa & Doug
Kenneth Lynch & Sons
Wilton Shoemaker
Whipstick to Nod to Whipstick to Nod Hill Roads
CT Movies: "The Stepford Wives" (1975)
CT Movies: "The Stepford Wives" (2004)
Town Essay: Georgetown, What Up Wit Dat?
Wilton Wrap-Up
Completion Celebration TBD