Currantly Closed
Maple Lane Spirits, Preston
This is one of those pages that I write while never being 100% convinced I'm guessing its veracity correctly. I am very certain that Maple Lane Spirits ceased operations in 2018 or 2019. I can't find any sort of announcement to that effect, and therefore I'm not absolutely sure. But I'm going to roll with it anyway.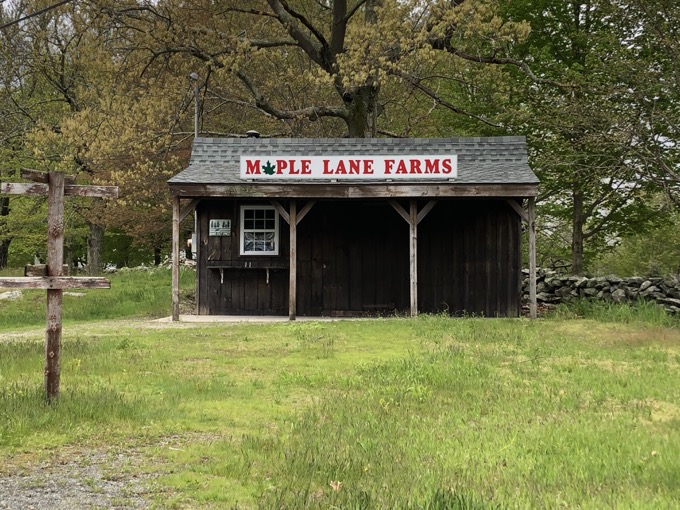 Especially after I spent way, way, way too long trying to find my old pictures that I took of a Maple Lane Cassis bottle and the drinks I made with it. Now that you're reading this and know that there exists somewhere beautifully staged photos from my old house's kitchen featuring a bottle of booze and what was surely a poorly made drink… I'm sorry to ruin your day along with mine.
Of course, I'm willing to bet that 99% of you have never heard of Maple Lane Spirits out of Preston, Connecticut. Heck, 39% of you have probably never heard of Preston, Connecticut. I assure you that Preston is one of our 169 towns and that Maple Lane Spirits did indeed exist.
In fact, Maple Lane Farm still exists. They are a Christmas Tree Farm and wedding reception rental barn and massive Airbnb colonial house and… lettuce grower. But not booze maker anymore. From what I can gather.
Creating and opening a real distillery is not an easy process. For this reason, we have very few actual distilleries in Connecticut. Many of the local spirits brands don't distill anything at all, and Maple Lane was no different.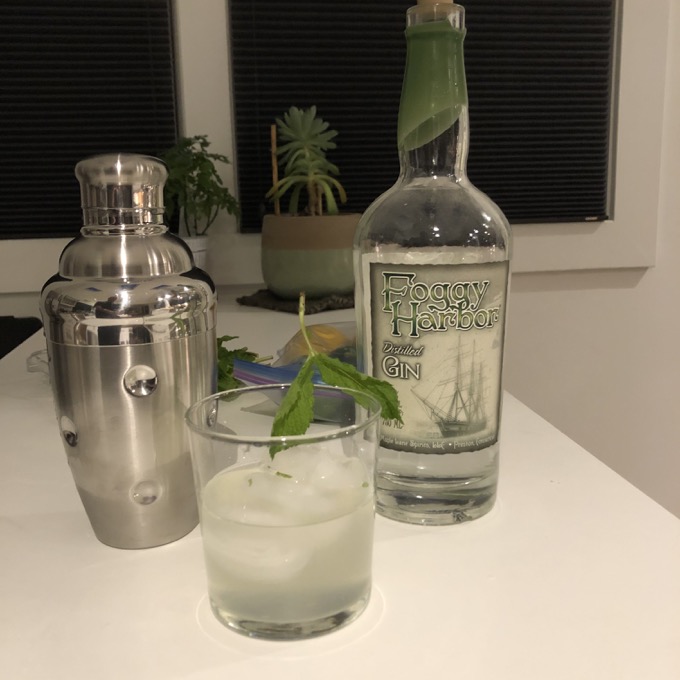 Except… they were different in one way: currants and cassis. We'll get to that in a minute.
Three friends from the Norwich area (Preston borders Norwich) bandied about the idea to make, market, and sell vodka. Because the world needs more vodka I guess? They went through the lengthy process to be able to legally do so and Maple Lane Spirits' Foggy Harbor Vodka was born.
That was just the beginning. The three friends had big dreams. But they didn't have big (enough) money to invest in an actual distillery so they did what (almost) everyone does: purchase 190 proof corn ethanol and have it shipped to their own facility.
A lot of my info on this pages comes from the New London Day. That's a very long and in-depth profile of the company and it includes the following gem:
That [ethanol] base is sent back to Foggy Harbor, and the local producers rectify it to the alcohol level they desire – 80 proof. The details of the method are confidential, [one of the owners] said.
That… is something. The word choice of "rectify" is fantastic, but the "confidential method" is hilarious. (Psst: Just add water.)
Their Foggy Harbor Vodka was released in late 2013 in Connecticut and I think it made its way to Rhode Island in 2014. Vodka is vodka in my book, but they won some medals and I guess it sold relatively well in their region.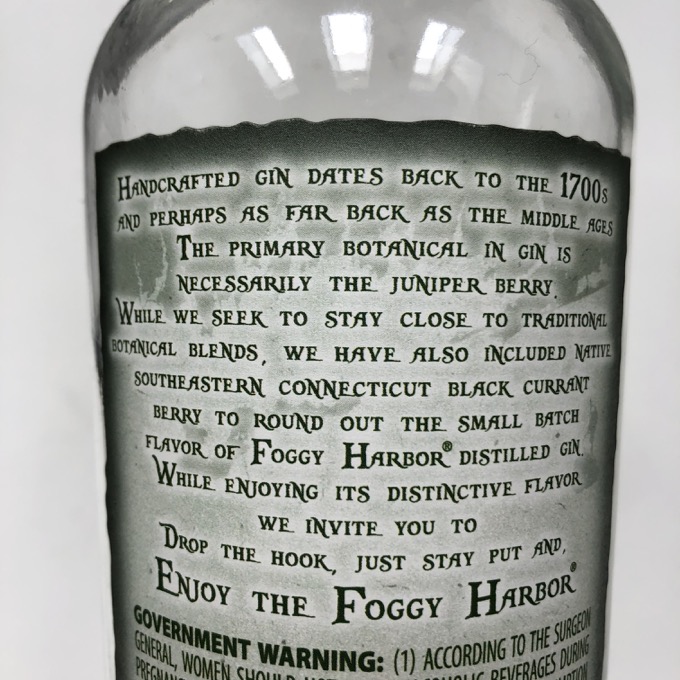 But I don't drink vodka and don't really care about it at all. What set Foggy Harbor/Maple Lane apart for me was their black currant cassis. Cassis is not a liqueur people make in America, let alone Connecticut. It was made with Maple Lane Farm's own black currants and was really pretty good. (Again, these are the pictures I can't find.)
Cassis is the French name for the black currant, and with Maple Lane Farms as the largest black currant grower in North America, there's little competition. The liqueur is popular in Europe and Canada, where, as the back label says, it is enjoyed mixed with white wine or Champagne. Mereen suggested trying it with seltzer water or drizzling it over vanilla ice cream.
I did all of the above. And had the pictures to prove it. The cassis was made with imported ethanol but for this, they at least soaked and infused the currants into it. I loved that this tiny company in Preston was bottling a French liqueur.
You can buy the farms' black currant juice through the Norwich Beverage Company if you need a hit of the stuff.
The company then tackled gin – my spirit of choice (even if bottles last years in my house). The Foggy Harbor Gin had all the necessary botanicals, but with an added bit of black currant. I can't say I tasted the berries, but this gin was heavy on the vegetal flavor – in a good way. The trio planned a rum as well, but I don't think they every made it that far.
Hats off to the Foggy Harbor guys for taking the risk and trying something new down there in Preston. Others with larger budgets and much bigger marketing campaigns have tried and failed as well (Onyx, ahem.) I'm not sure if distilleries that actually distill have an advantage over the Onyx's and Foggy Harbors that don't. But it seems that they may – or that they've sunk too much money into their operations to hang it up as quickly. Who knows.
Pour some out for Maple Lane Farms and Foggy Harbor. Their Christmas tree farm seems to be doing well and everyone involved seems generally unaffected by the venture's demise.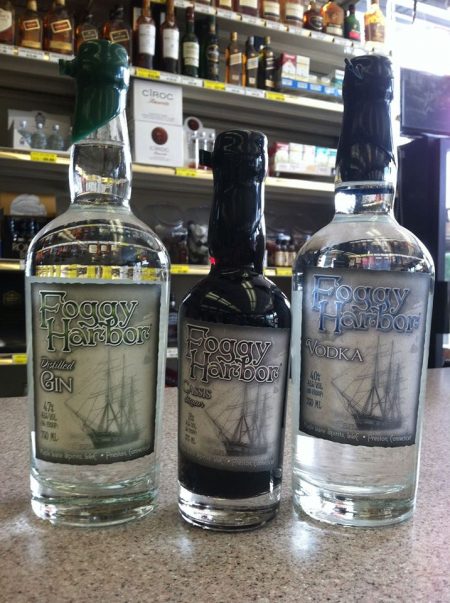 Maple Lane Farm
CT Distilleries and Spirits Producers