Everything Preston
I've been exploring and writing about Connecticut since 2006. After a decade, I began compiling CTMQ guides for each town in the state. I plan on "completing" Preston CTMQ-style… as well as the other 168 towns, cities, and boroughs in Connecticut. After all, that is the ultimate goal of CTMQ.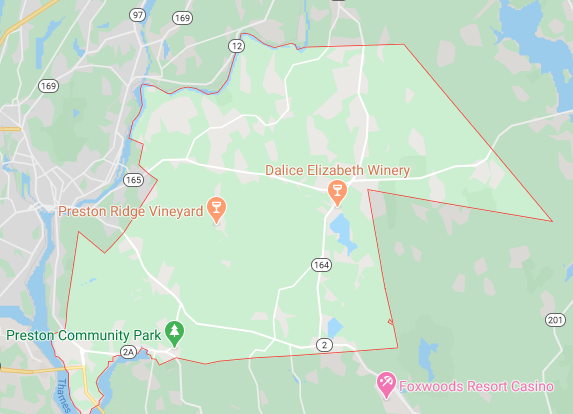 What do you know about the town most famous for… "that town you have to go through to get to the casinos whose name I forget." You can scroll down for my list of things to do in town. Or, as always, you can click on the town's tag to see what I've done.
If I've missed anything in town or if anything has closed or changed, please let me know.

All The CTMQ Preston Stuff
Museums
Preston Blacksmith Museum
Long Society Meetinghouse, (Potential future museum)
Young at Heart Doll Shop & Museum (Closed)
Hikes
CFPA's Pequot Trail – Intro
Avalonia Land Conservancy Trust – Intro
Preston Nature Preserve
Tri-Town Forest Preserve
Food & Drink
CT Cheese Trail: Sweet Grass Creamery
CT Wine Trail: Dalice Elizabeth Winery (Closed)
CT Wine Trail: Preston Ridge Vineyard
CT Spirits Trail: Maple Lane/Foggy Harbor Spirits (Closed)
Looking for your favorite restaurant? Here is an explanation as to why it's not here.
Everything Else
Dog Rock, Preston
Snoopy Rock, Preston
Hallville Pond Dam Fishway
Strawberry Park Resort Covered Bridge
Completion Celebration Meal & Preston Wrap-Up
Jimmies Ice Cream Shoppe