Slightly Ticked
Mary's Meadows, Wolcott
February 2023
Ugh. This is a tough one. I take pride in my honesty on the thousands of pages of CTMQ. Often, I'll rip through writing about a small land trust or town trail and if it has issues, I don't hesitate to highlight those issues. After all, anything I write is a snapshot in time, so what was an overgrown or underwater trail in April 2019, might be wonderful in September 2022, y'know?
I hope you all know that.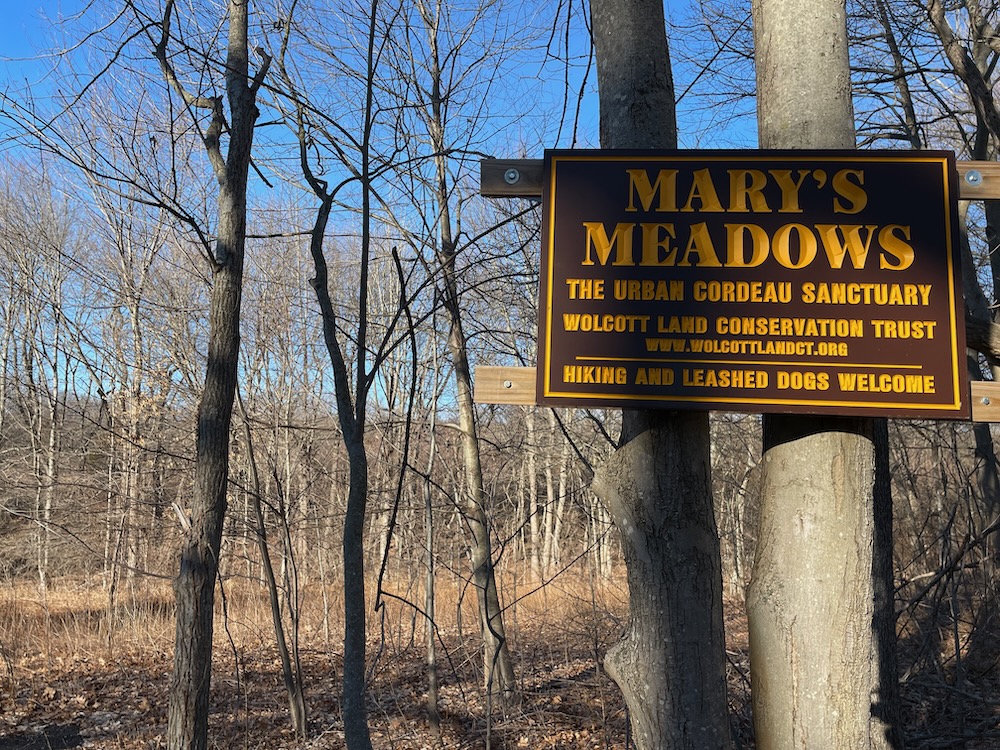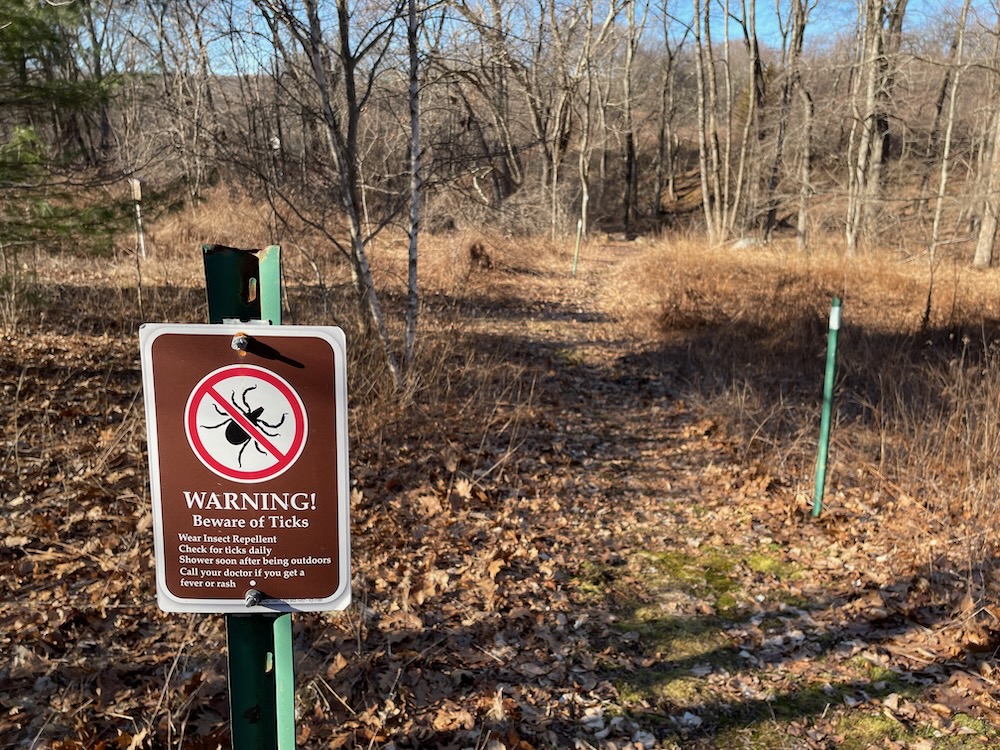 Mary's Meadows smack dab in the middle of Wolcott was not overgrown or underwater when I hiked it, but there are issues.
A friend of mine is on the board of the Wolcott Land Conservation Trust and he is a really good dude. Heck, he even lets me steal his professional photos for CTMQ! I'm sure everyone involved with the WLCT are good people. It's just that since I sort of know someone personally involved… eh. I'll suck it up.
Let's get to it. Mary's Meadows.
The hiker's lot on Minor Road is nice; room for several cars. Signage: on point. There's even a nice little tick warning, but since I was hiking in early February, I didn't concern myself with that one. I headed out counter-clockwise through the nice little meadow, following the very nice blue-blazed stakes.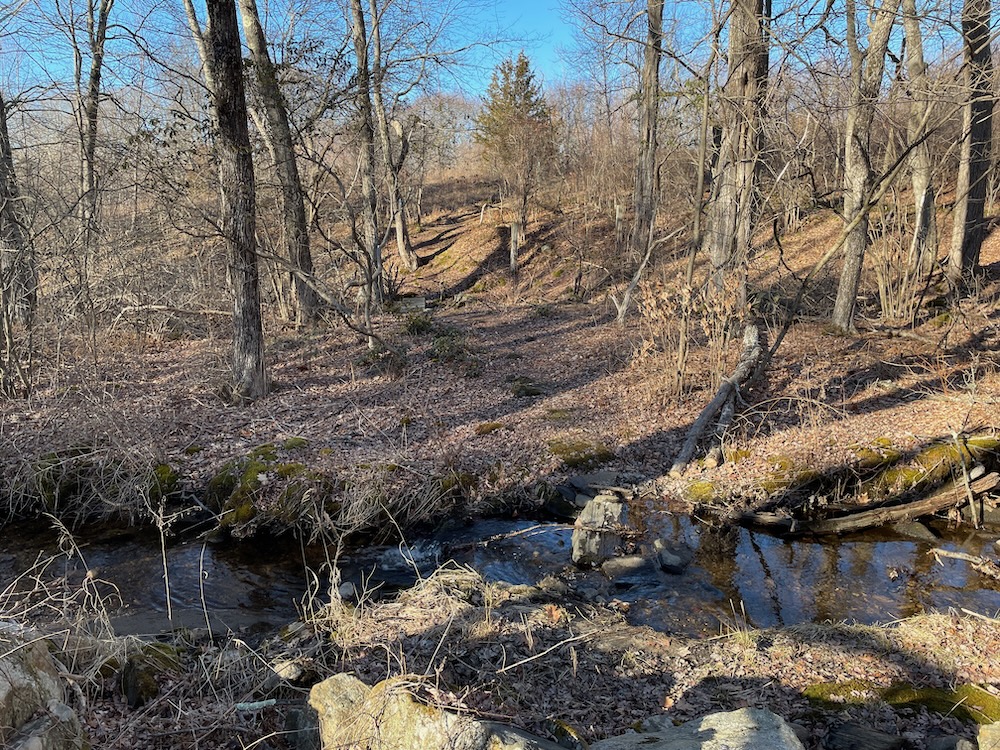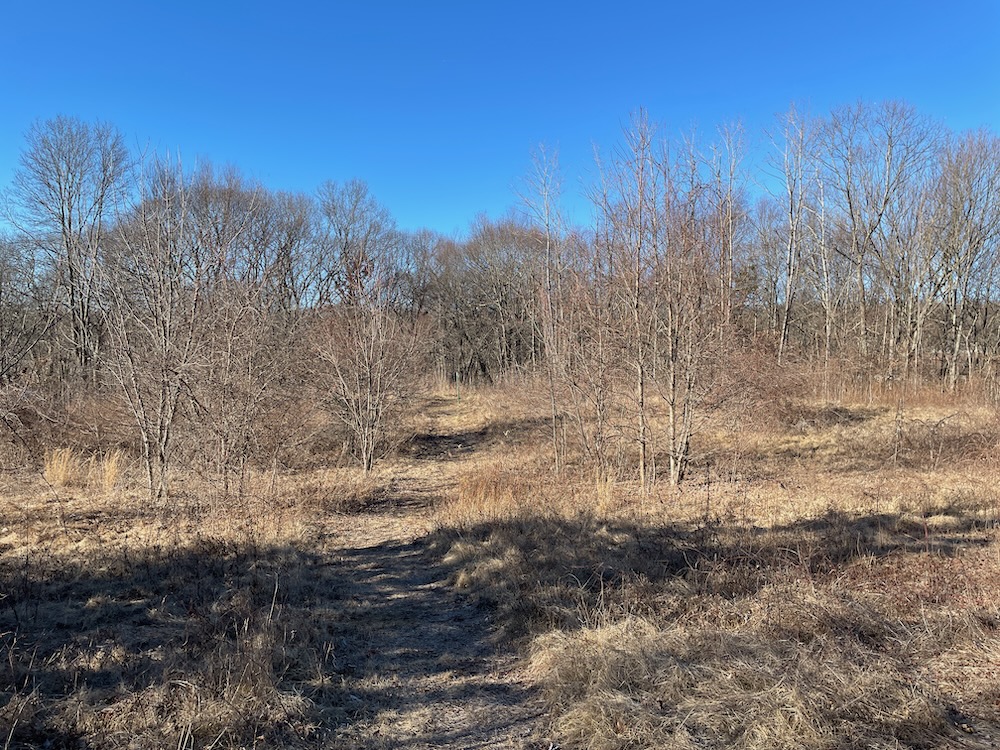 The whole loop trail here is about 2/3 of a mile, but it includes meadow and woods. I entered the woods, down the hill near a little backyard pond and… lost the trail.
Donated to the Wolcott Land Conservation Trust in late 2018, Mary's Meadows (formally the Urban Cordeau Sanctuary) is an 18-acre preserve in the north of town with a trail that invites hikers to enjoy both meadows and woodlands alike during a short, relaxed hike.
Ah. There it is. It takes a 90-degree left turn into the woods and heads straight towards… someone else's backyard. And the people that live in that house were having a get-together with some friends. In their backyard. The backyard that Mary's Meadows Trail dumped me into.
Hi guys! Lovely day to traipse through your yard, isn't it!?
Here's the deal: Just keep walking. This is the trail and it's officially WLCT property. Not those dudes'. (They said nothing to me, and I'm sure they're okay with the situation. It's just a slightly uncomfortable situation.) Walk along the brush line towards the little inlet stream and you'll see the blazes again. In fact, that little pond is WLCT's pond too, believe it or not.
Unfortunately, from the looks of things, if it has recently rained heavily you'll be trudging through a running stream here. Good luck!
After that issue, the trail follows an old woods road down the hill towards Route 69. There were no blazes here at all, but there's also no chance of missing the route. After a bit, the trail hits the property line and veers directly left back up the hill. I wonder if there's any thought to taking a spur trail down to Route 69 and across it to Peterson Park and beyond?
Well, I just had that thought, so yes, there has been that thought… if only in my brain. Heck, if that happens, the mighty Mattatuck Trail could have it's southern terminus at Mary's Meadows! Why not? Think big!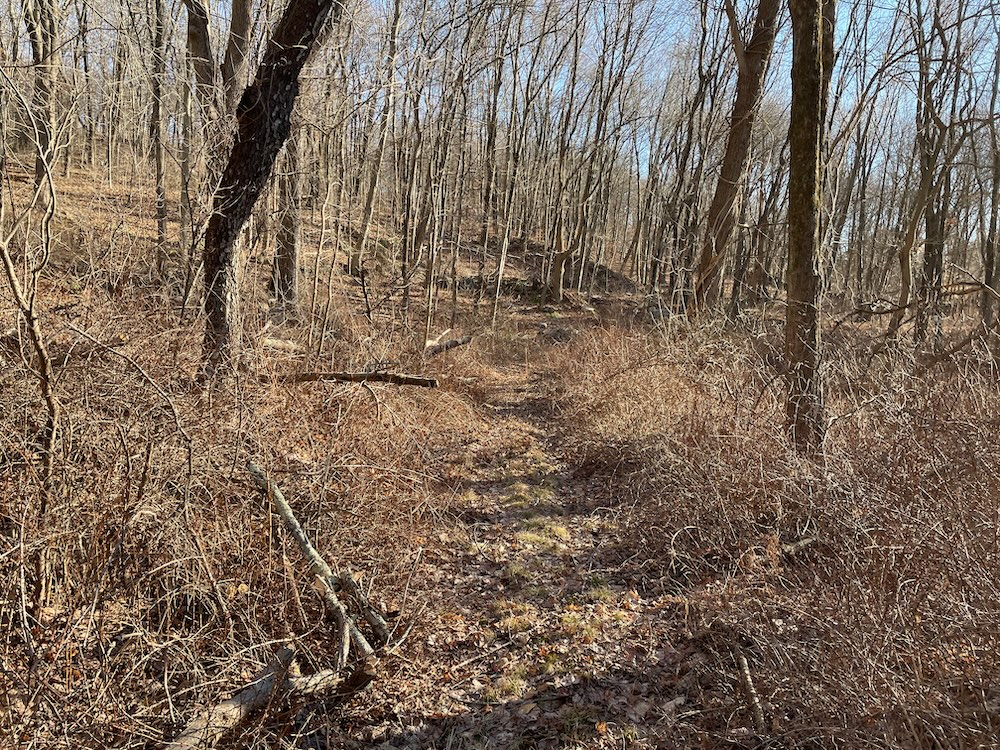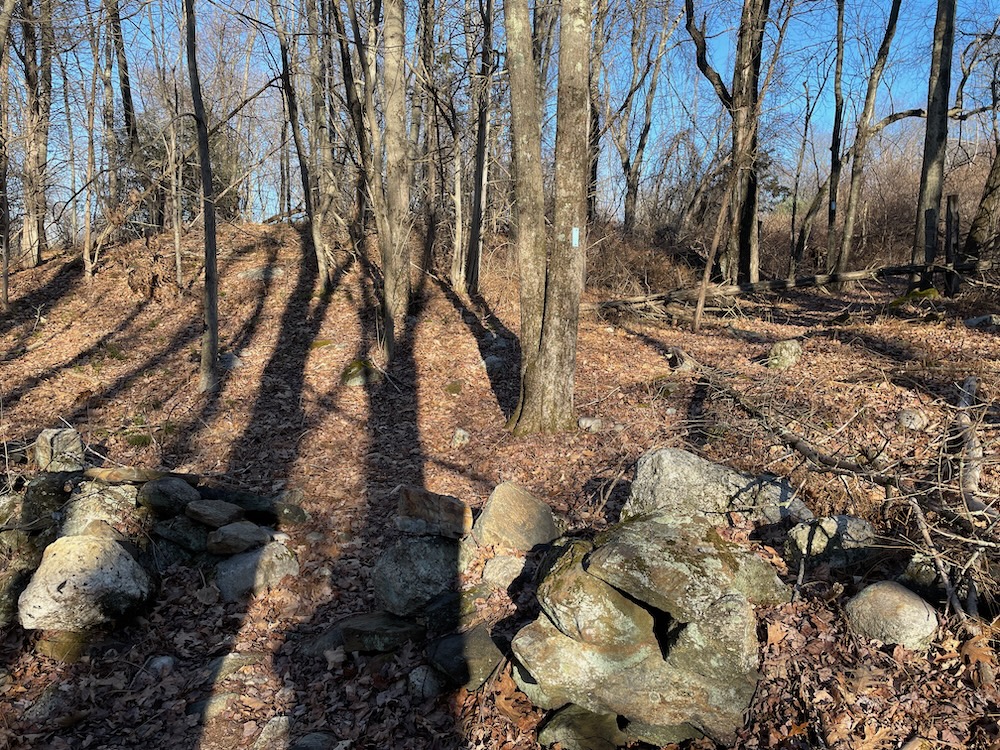 At the top of the hill (hike clockwise if you don't want to climb for two minutes), through the little meadow again to my car.
It will be a monumental challenge for the Trust to keep up with trail clearing in the summer and I wish them luck. It shouldn't be as difficult to stick a couple of those metal posts with blazes on them through that yard area though.
And about that "beware of ticks" sign I disregarded earlier?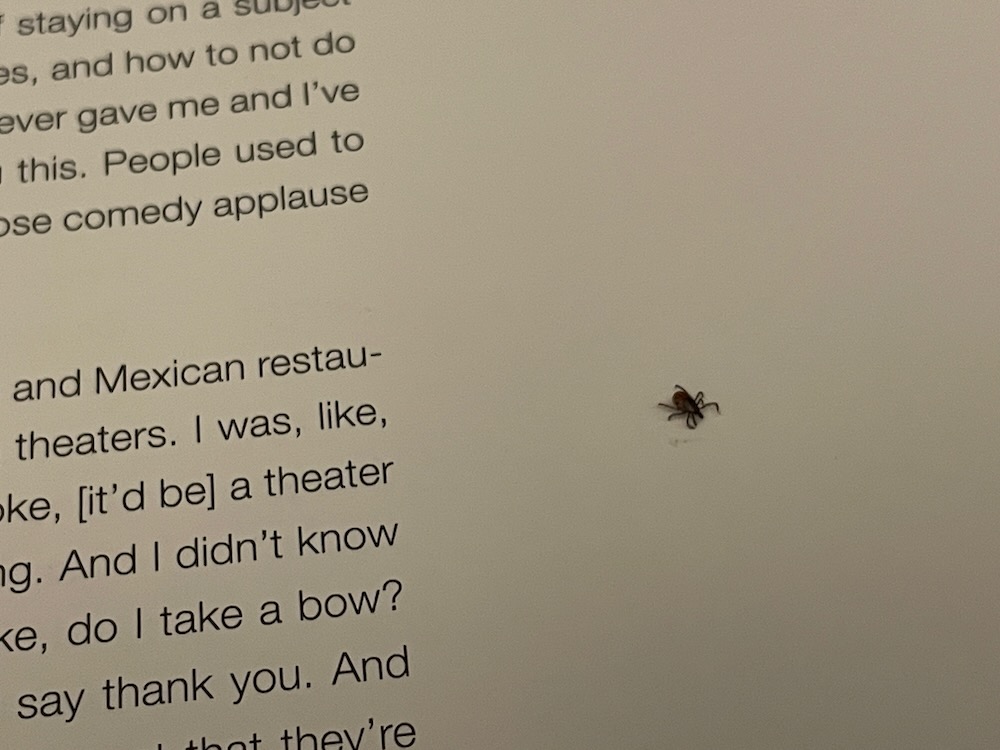 Yeah. This little guy was crawling on my wrist while I was reading back at home, a couple hours after traipsing through Mary's Meadow. Ticks in early February in New England are now a thing I guess. Yay.
Wolcott has some really pretty lakes and hills. Mary's Meadow has neither, but what it does have is chutzpah. Right there… right in the middle of the town. And I appreciate that, even if I sound… slightly ticked off.
Park in the hiker's lot on Minor Road in Wolcott. Trail totals a little over half a mile with a mild climb.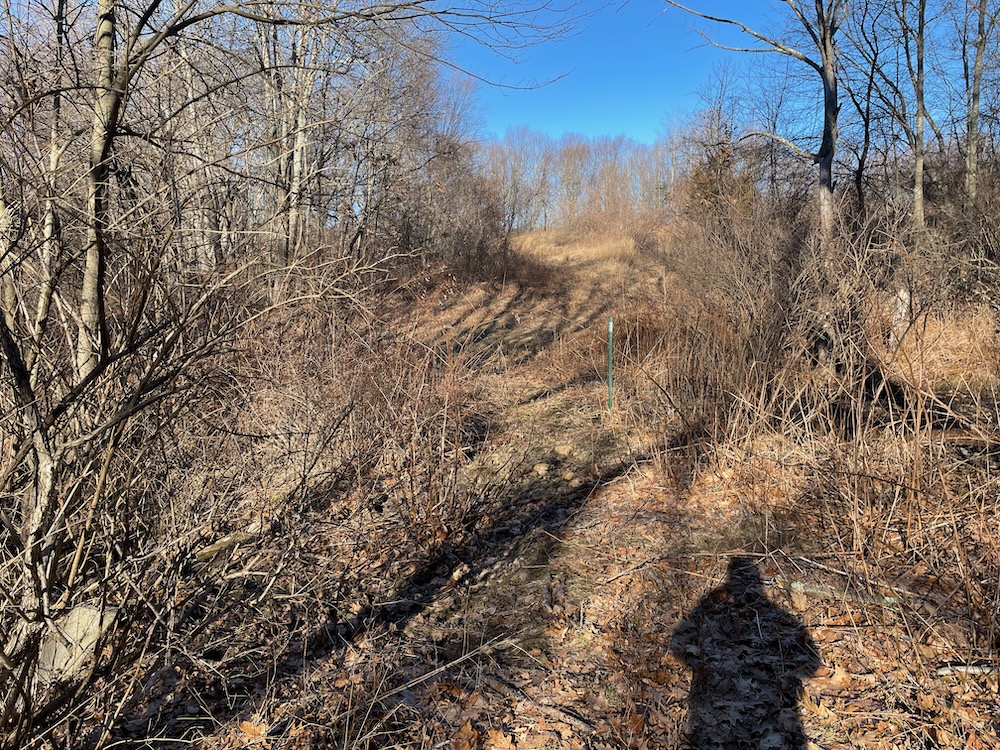 Wolcott Land Conservation Trust
CTMQ's Wolcott Land Conservation Trust Trails