Everything Wolcott
I've been exploring and writing about Connecticut since 2006. After a decade, I began compiling CTMQ guides for each town in the state. I plan on "completing" Wolcott CTMQ-style… as well as the other 168 towns, cities, and boroughs in Connecticut. That is the ultimate goal of CTMQ.
If I've missed anything in town or if anything has closed or changed, please let me know.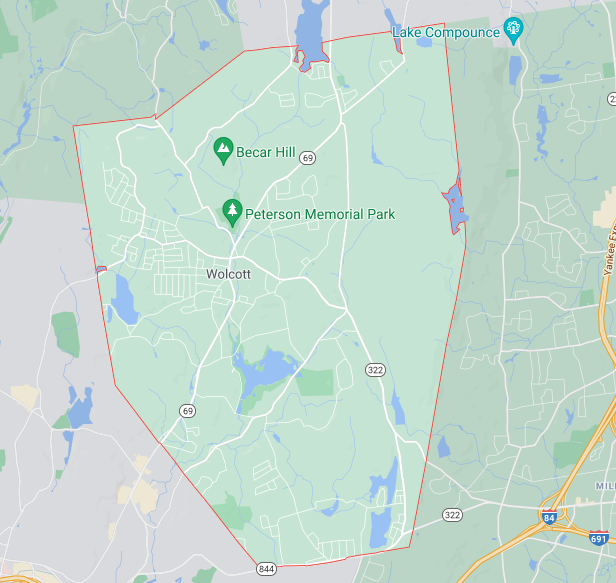 Museums
Old Stone Schoolhouse Museum
Center School History Museum
Hikes
Explore Connecticut's Wolcott Outdoors Guide
CFPA's Finch Brook Trail
CFPA's Mattatuck Trail – Intro
CFPA's Tunxis Trail – Intro
CFPA's Tunxis Regional Trails – Intro
Wolcott Land Conservation Trust – Intro
Wolcott's Town Trails – Intro
Food & Drink
CT Beer Trail: Shebeen Brewing Company (Closed)
CT Beer Trail: Connecticut Brewery Collective (Closed)
CT Beer Trail: Velvet Libations (Closed)
Looking for your favorite restaurant? Here is an explanation as to why it's not here.
Everything Else
New Haven County Highpoint(s): Lindsley Hill Peaks
Mad River Cascades
Dragon's Breath Forge
Perfection Screw (Gone)
Klan Drive
Wolcott: Complete!
I "completed" Wolcott in 2022 but new and/or previously unknown-to-me CTMQ-worthy places and things open all the time, so a town is never really "complete." I will, of course, continue to visit and write about these new places and things.
Wrap-Up and Completion Celebration Meal at Johnny B's Roadside Saloon