I'm a Child
Perfection Screw, Wolcott
Perfection Screw was bought by another company in April 2019 and is no longer.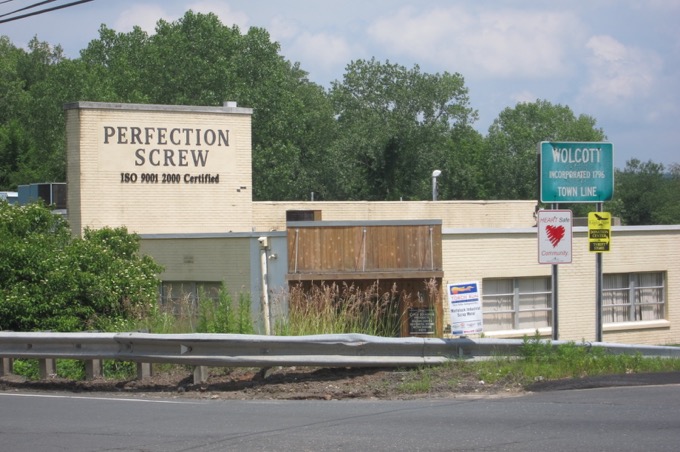 There's no need for this on the esteemed pages of CTMQ. Yet, here we are. Perfection Screw and Rivet (whose signage only said "Perfection Screw") was founded in 1952 and produced thousands of different cold headed parts for a wide range of hundreds of customers. They were acquired by Crescent Manufacturing of Burlington, CT and the Wolcott mainstay closed for good. Oh well. Let's remember one of the best named companies in Connecticut that saw the brilliance in siting itself on, yup, Route 69. Because of course they did.
So pour some out, as you can no longer get a perfect screw in Wolcott.