It's a Mad, Mad, Mad, Mad, World
Mad River Cascades, Wolcott
In case you are unfamiliar with my list of Connecticut waterfalls, it is largely taken from a guidebook of Connecticut waterfalls. A guidebook which includes several "cascades" which the authors know are not waterfalls in any traditional sense. I'm fine with that, especially when it compels me to visit places like Wolcott's Peterson Park and the southeasternmost stretch of the CFPA's 42-mile Mattatuck Trail.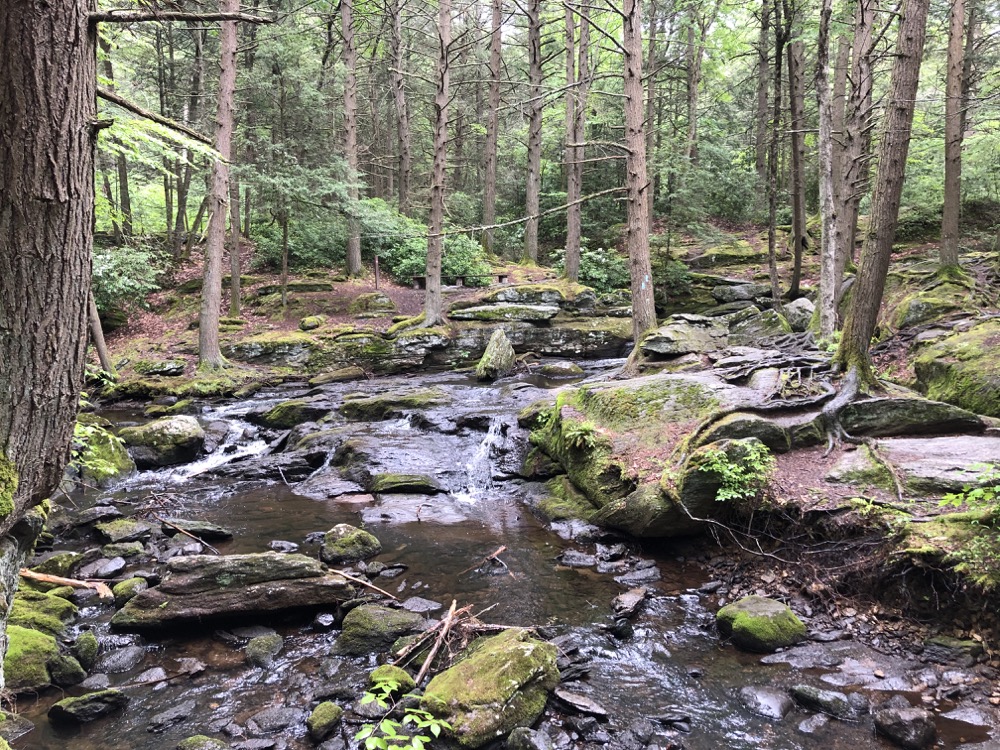 I'll admit, when I parked at the back of the town park and began my walk, I was a bit suspicious. Past the beat-down skatepark and graffiti and along the path with the familiar blue blazes of the CFPA.
But almost immediately, the trail transports hikers to a majestic forest full of large pines and hemlock along a stream and eventually the Mad River. (If your goal is the same as mine here, stick to the blue blazes and not the park trail.)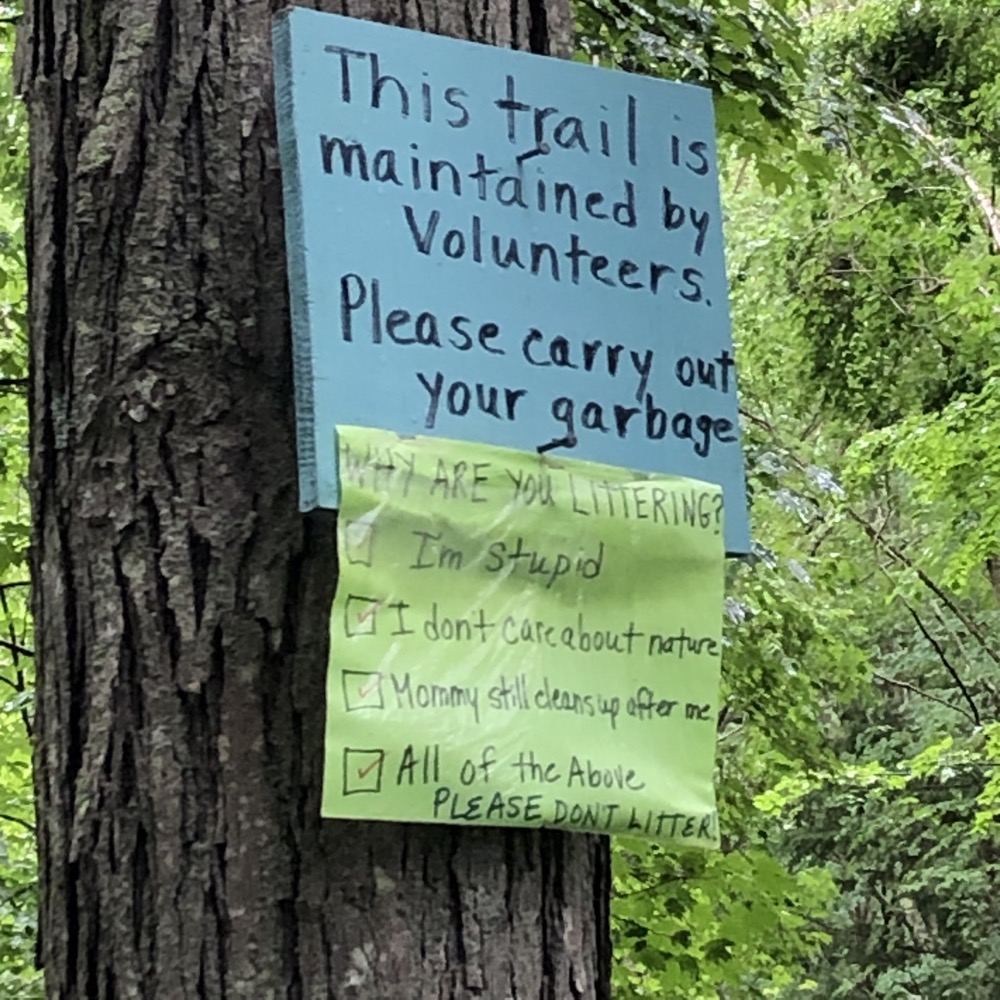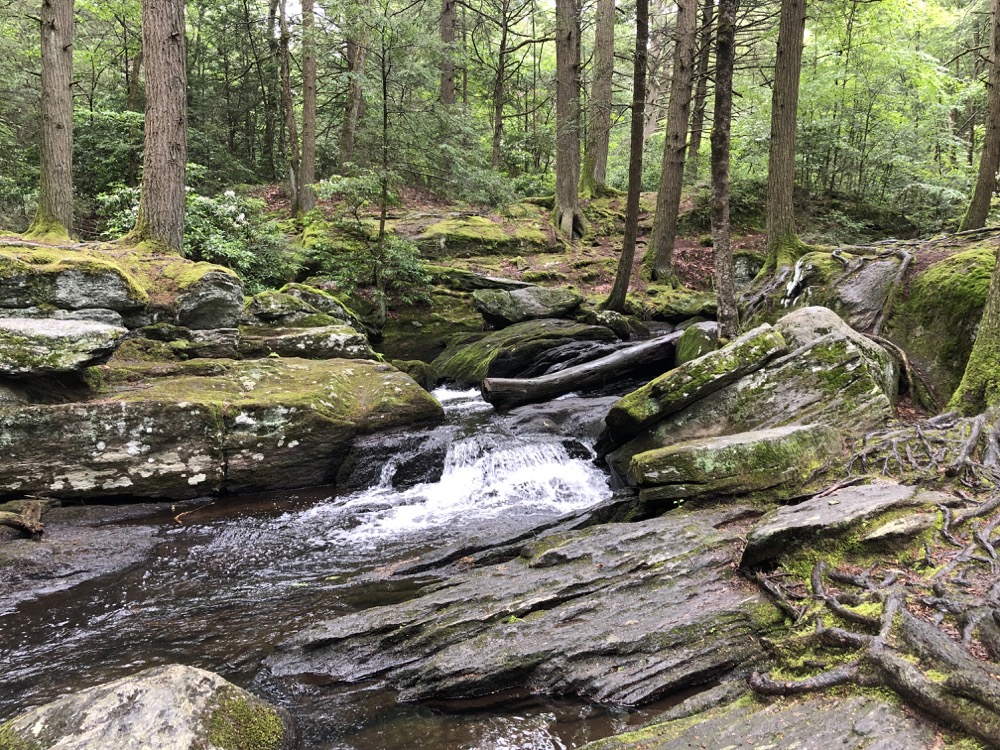 After about a half a mile, just when you're thinking, "where are these cascades already?", the Mad River appears and the entire scene reveals itself. The river runs from Cedar Lake in Bristol to the Naugatuck River in Waterbury. I only mention that because the most maddening part of the Mad River is that just before it joins the Naugatuck, it is buried underneath the Brass Mill Center mall and I-84.
That image is so far from the "Mad River Crossing" here in Wolcott though – two bridges cross over rocky, tumbling water through an almost magical area of small gorges and twisty turns. Breakneck Brook joins the Mad River here and huge hemlocks soar above. Their roots seems to tenuously hold everything together for our enjoyment.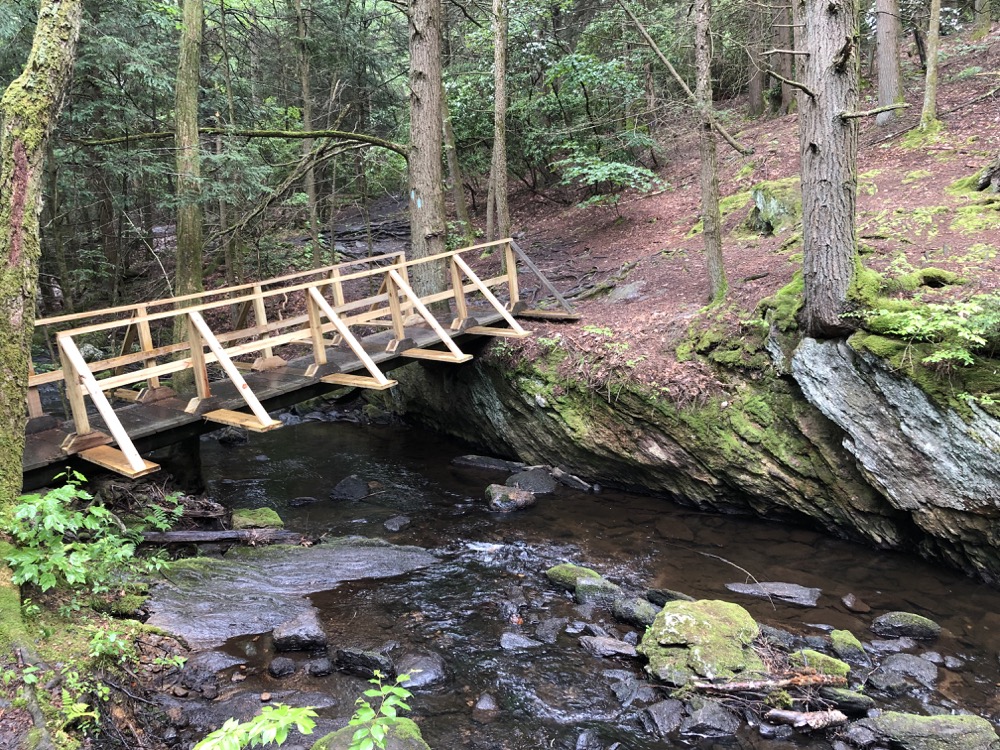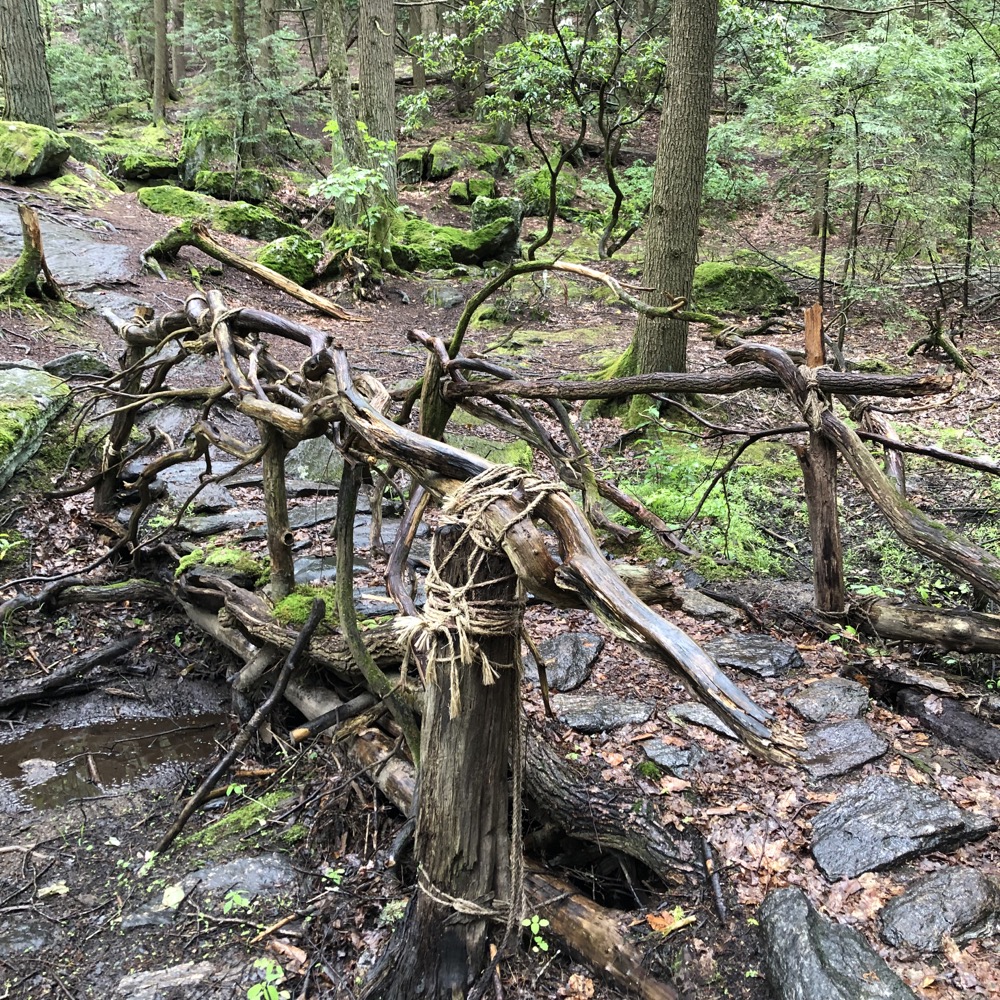 The second bridge is straight out of The Hobbit, as a talented woodworker created the thing from twisty vines and knotted wood. I loved it… it's beautiful in its weird Tolkien way.
The whole area is beautiful. Even if it's not a waterfall. Heck, it's barely a cascade in low-water June when I visited. I'm sure after heavy rains the scenes are entirely different and dare I say, slightly dangerous.
The Mattatuck continues along the river through a hemlock glade but I'll save that report for another day and a longer hike. For on this day, I simply took a moment to chill and enjoy the "Mad River Crossing" and the series of tumbling cascades through the glen before returning to my car.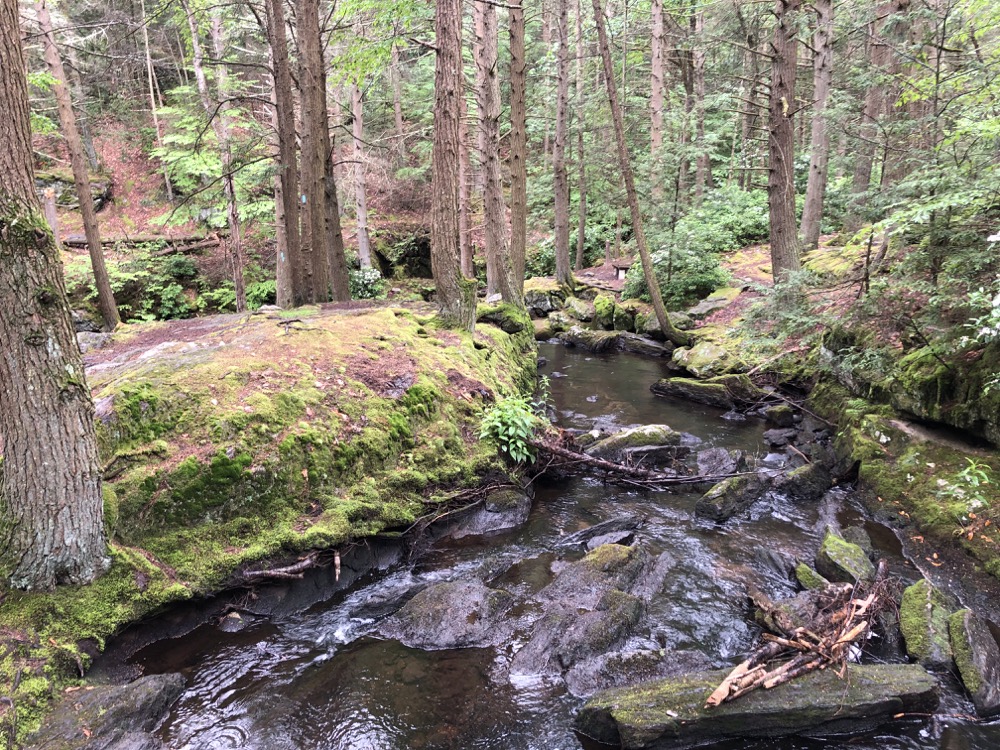 CTMQ's Waterfalls List
CTMQ Hikes the Mattatuck Trail