Easy as 1, 2, 3
Three Manchester Land Conservation Trust Trails (MLCT)
November 2021
I have written many times over the years that if an organization goes through the effort of clearing, naming, mapping, and sharing information about a trail, I'll hike it and give it the attention it deserves. I like that rule, even if it means I must walk down sidewalks in Newington or crossing between backyards in Manchester.
Welcome to my experience "hiking" the Manchester Land Conservation Trust's three tiny trails that they cleared, named, mapped, and shared. These seem to be inspired by pandemic boredom, as they sprung to life in 2020. Please know that unless you live in one of the neighborhoods, you have no need to seek these places out. Granted, I suppose if you look at them as connecting properties, with road walks in between, perhaps you could make some sort of adventure out of it. For now, the only adventure is to see if I can make these trails remotely interesting to read about.

Marsh Pond Trail
The MLCT calls this trail a "little gem." It exists in the heart of suburbia and as you see on the map below, it calls for access along a "dirt road." This "dirt road" is essentially someone's driveway. I was very uncomfortable accessing this and even now looking at Google satellite and street view, I can't imagine anyone but the homeowners ever parking here.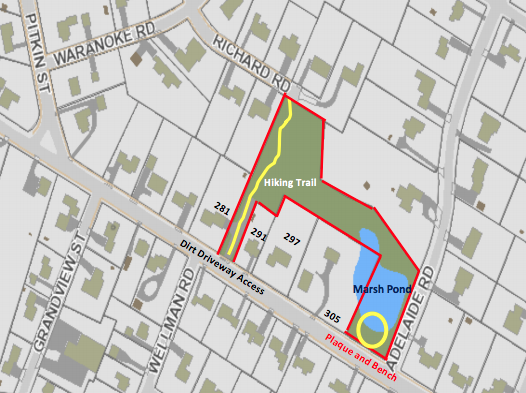 Or even walking up it. Sorry. I went around to Richard Road instead and parked near some other houses, but at least the trail access was in a small patch of woods. Which… is more or less still someone's backyard.
As I ventured onto the path, the end was in sight. You know, the end in someone's driveway 200 yards ahead. I know this is MLCT land and they've preserved it, but this trail made me uncomfortable. Hey, at least there's a bench halfway along it to give me some comfort.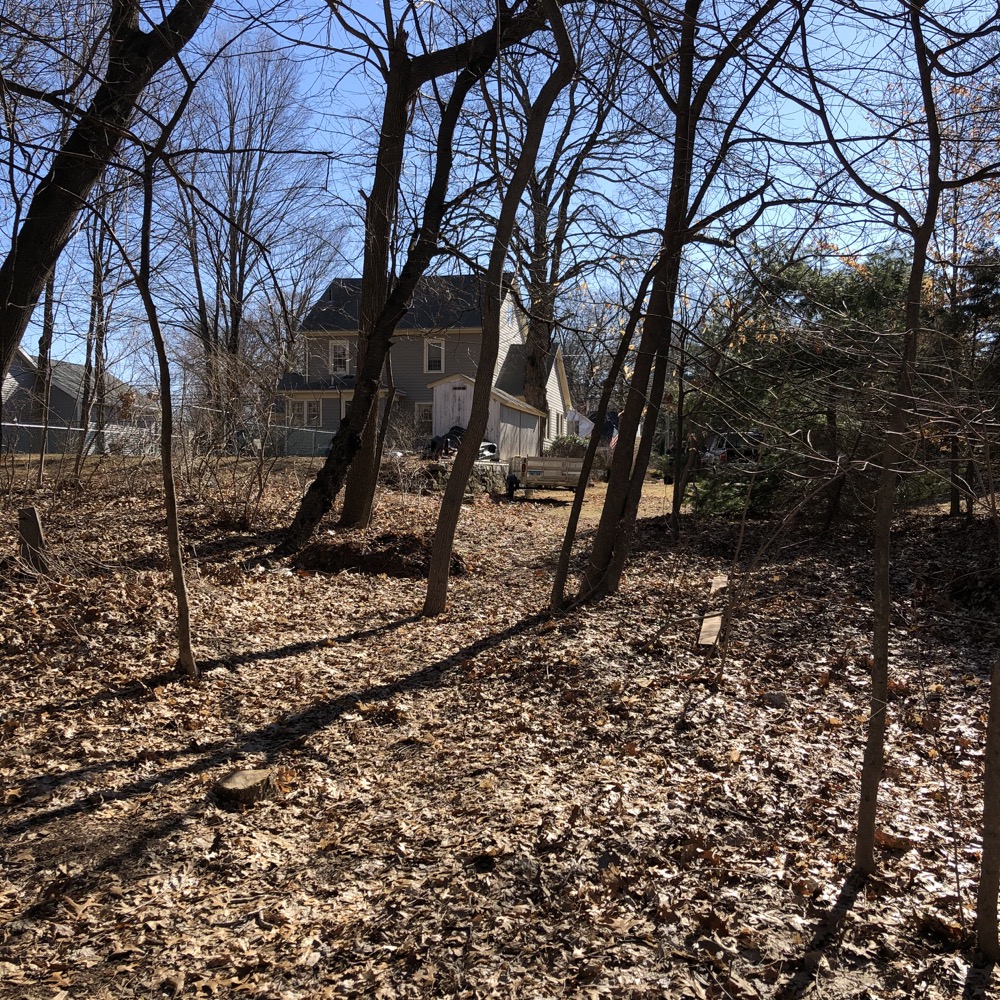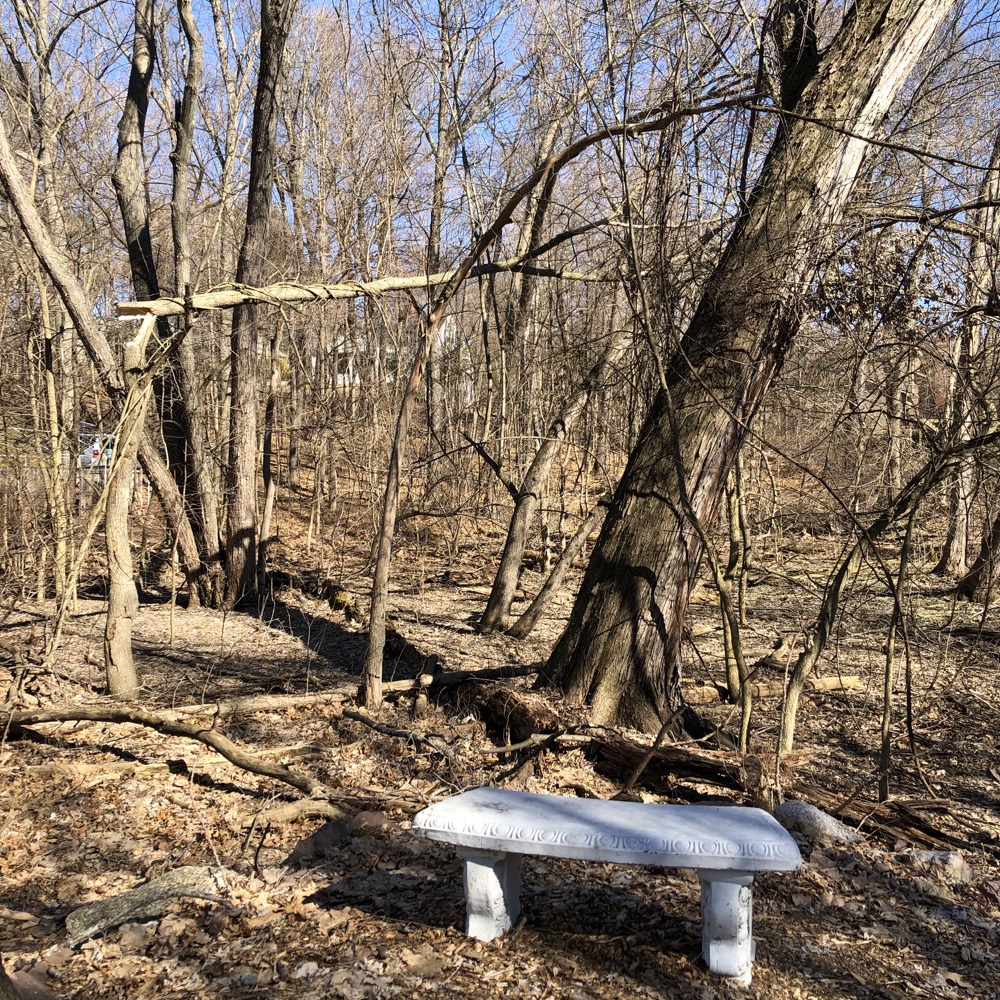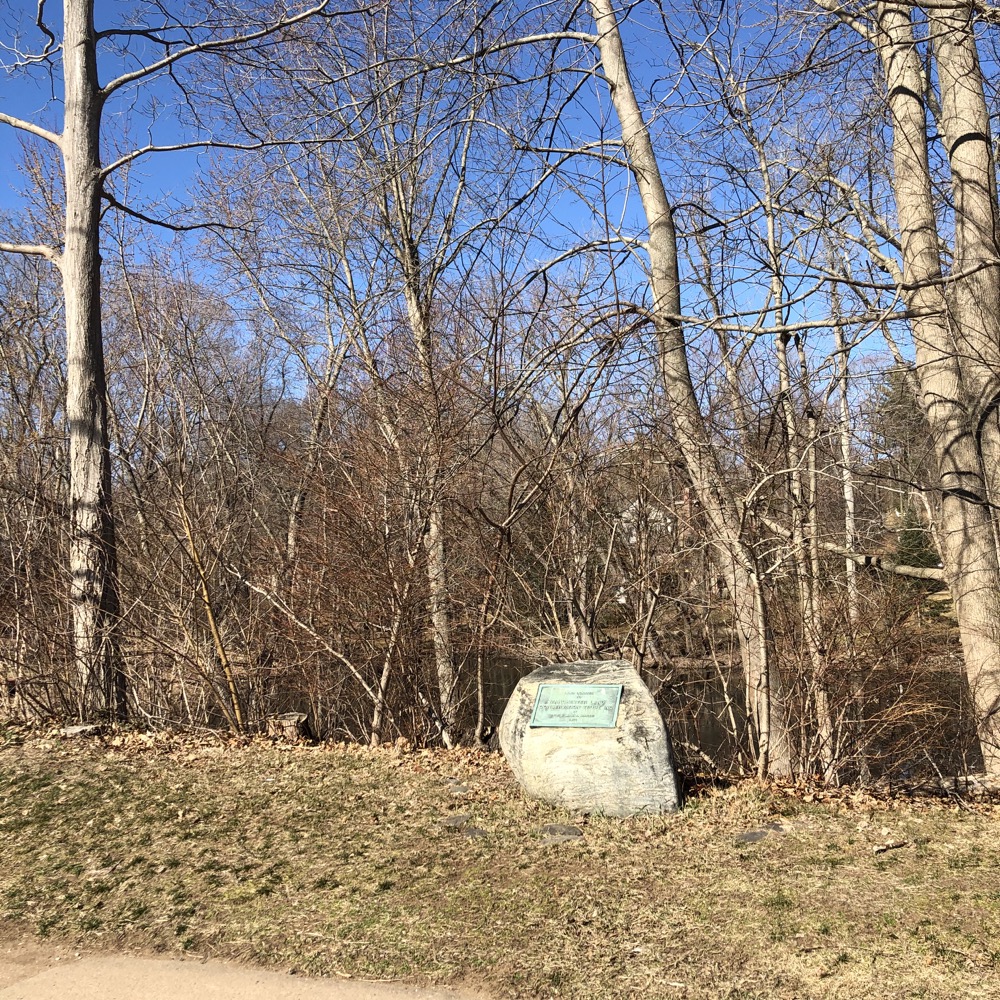 The trail was wet and muddy and while I appreciate the effort here, I'm not sure it was necessary for the organization to highlight and actually map this trail. Marsh Pond itself, which the trail does not approach, is a nice little diversion I suppose.
And perhaps that's why they put a plaque on a boulder there. A plaque that maybe two people a year actually read. Let's get out of here.

Alba Pavan Nature Preserve Trail
I cannot find any information on Mrs. Pavan other than the fact that she passed away in August of 2019 after living in Manchester for many years and worked at Manchester Memorial Hospital for 35 years. This property was purchased by the MLCT in April 2020 with an Audubon grant.
It is, again, a patch of woods next to a suburban neighborhood, but it feels much more woodsy than the last trail. I parked at the dead end on Winthrop Road and made my way into the woods next to a house before the trail turned west.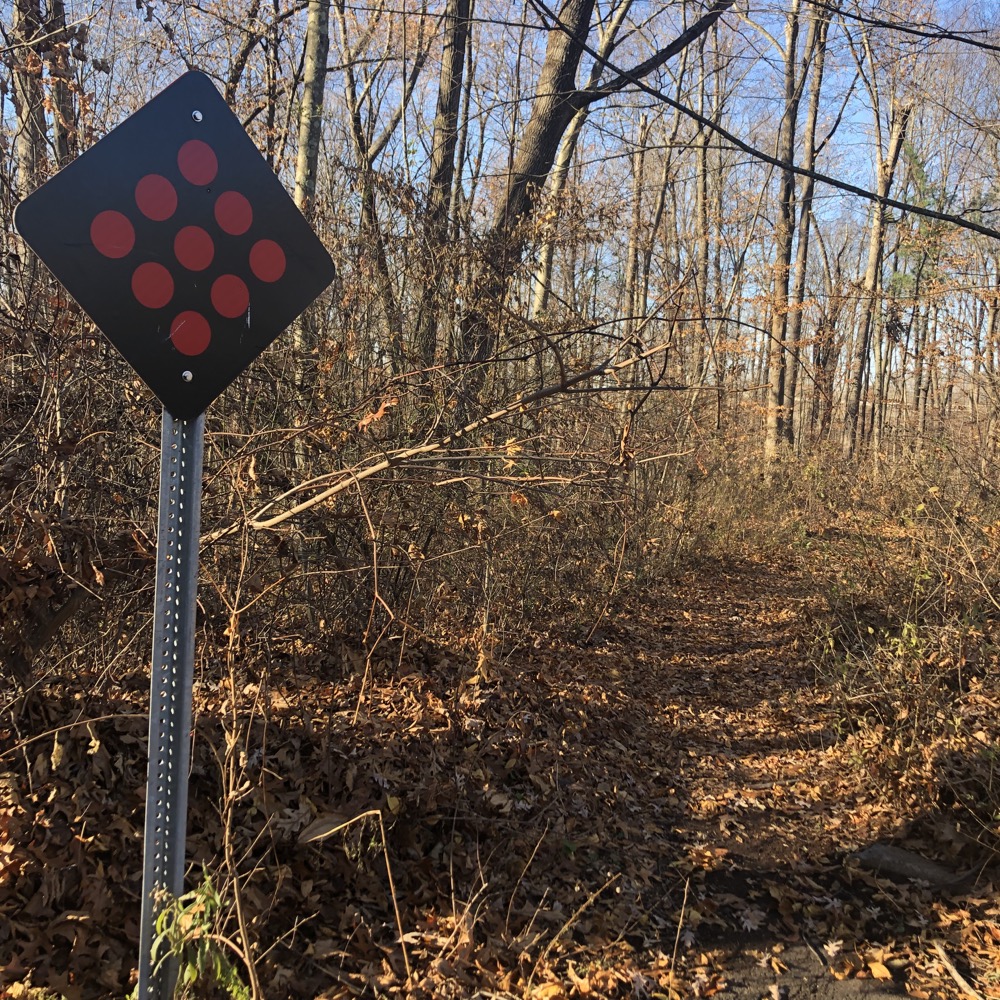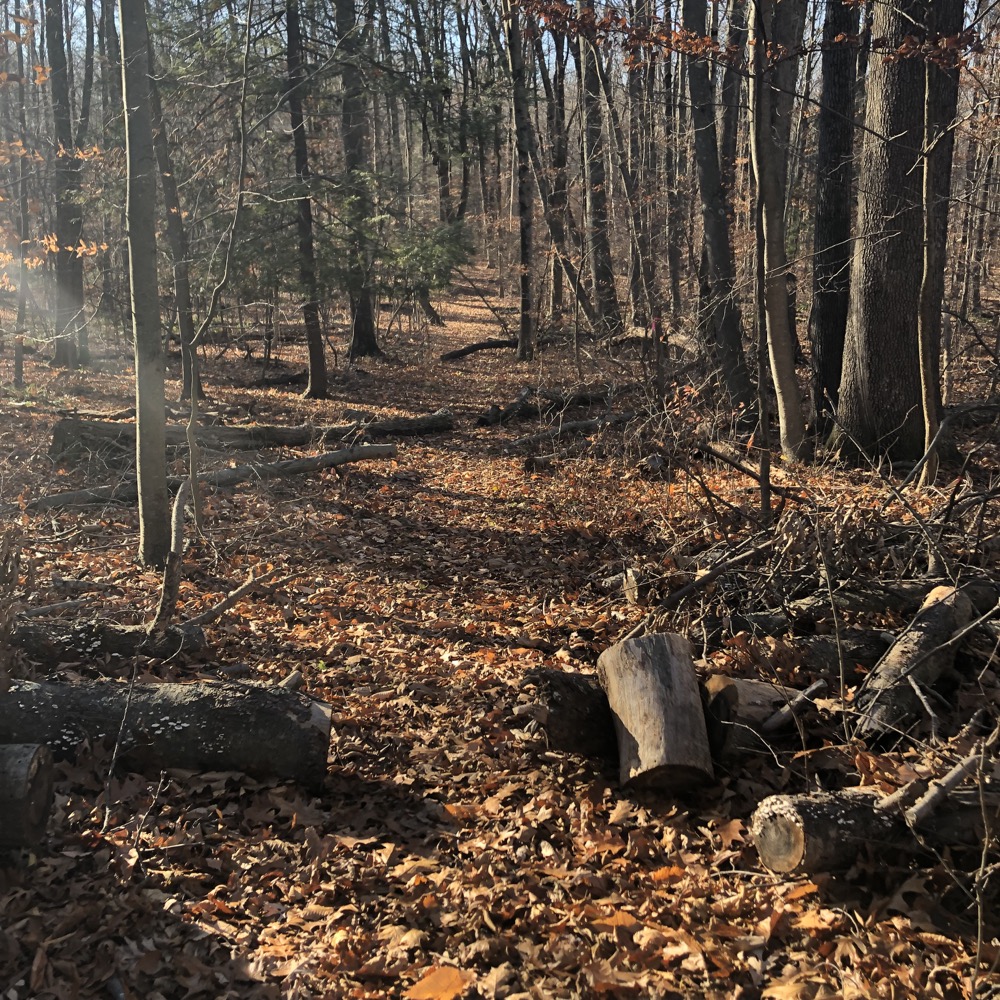 This was a newish trail when I walked it, and while it wasn't blazed, someone had tied a few strips of pink tape here and there to guide me. Even so, I lost the trail a couple times due to trees that had fallen across the path.
That said, someone took care to clear the path at some point in the last year – though if it's not kept up, this trail will be lost pretty quickly. There are two stream crossings that would result in wet feet after rains. But that's part of the adventure, right? An adventure here that took me to a powerline clear cut at which point I turned around and walked back to my car.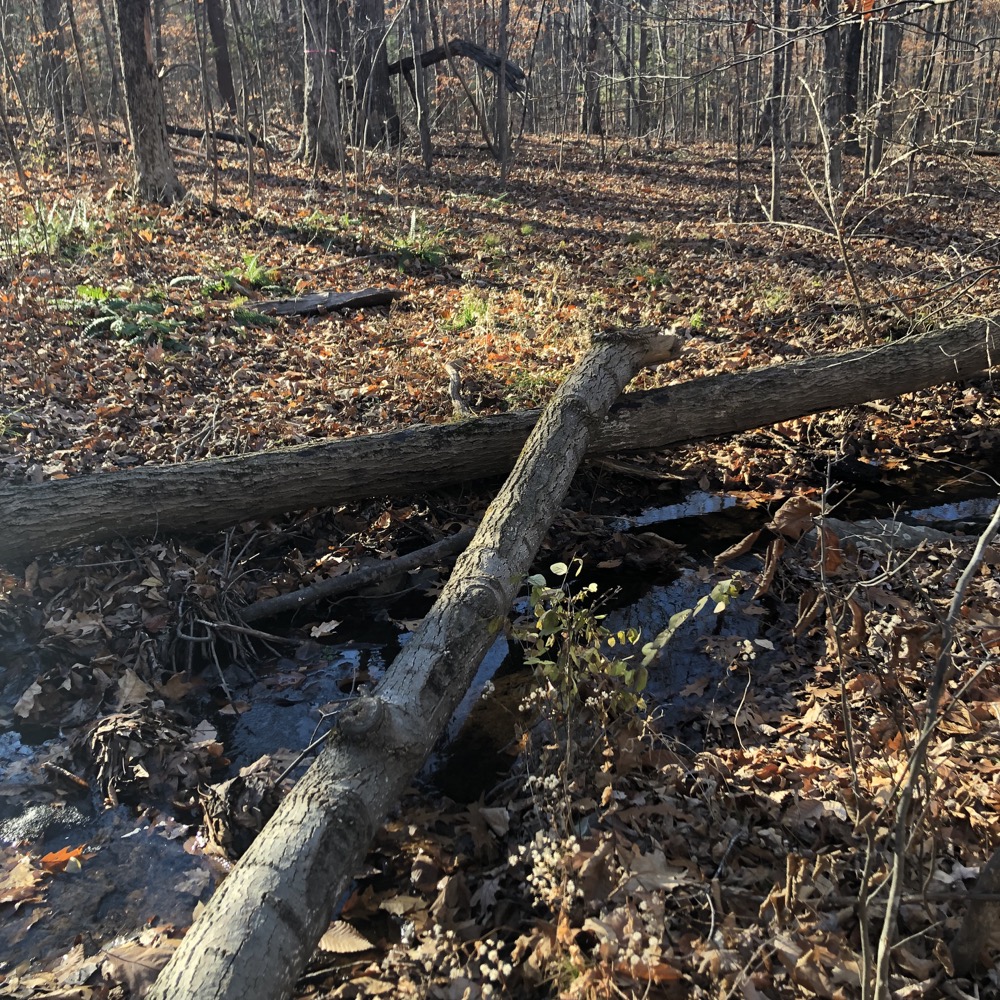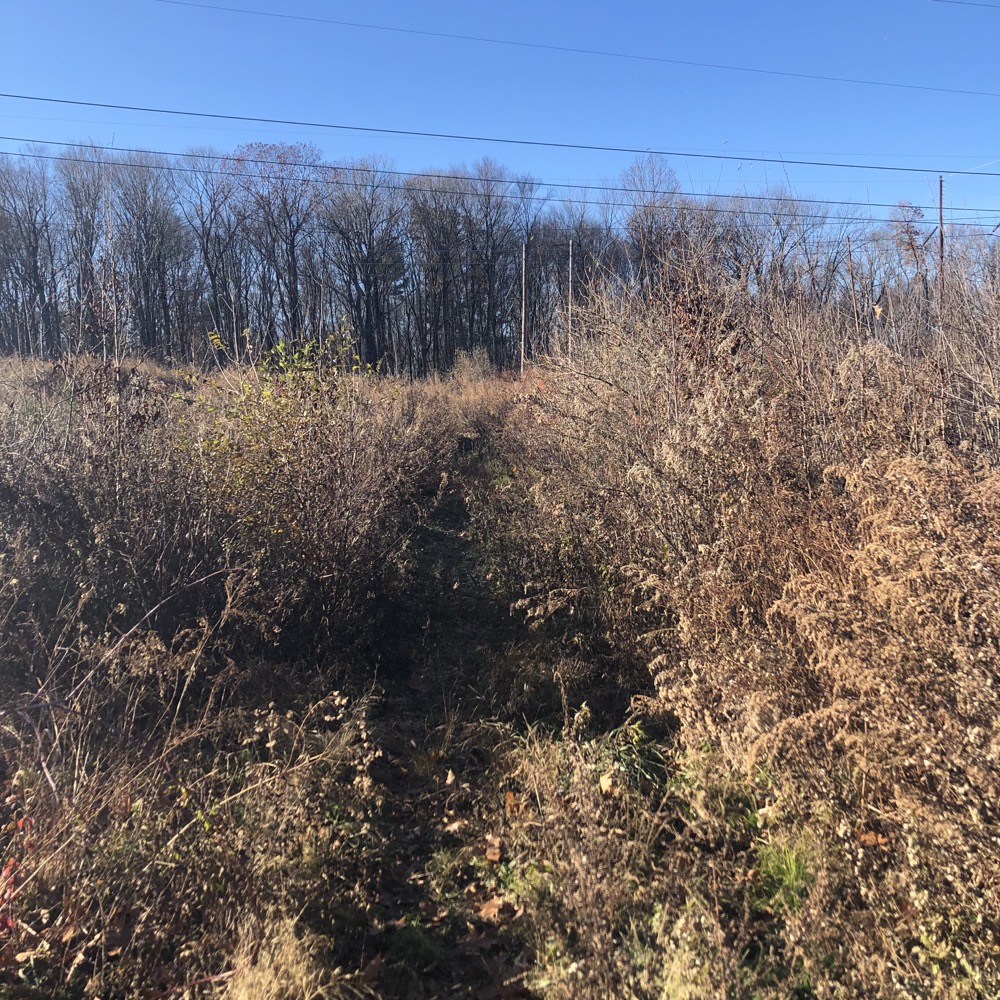 Now, if you know the area, you could follow the powerline cut south to Bush Hill Road and quite easily access MLCT's Bush Hill Farm trails which are worth anyone's time. While Alba Pavan was surely a wonderful woman and deserving of a nature preserve named for her, if you don't live on the deadend and like to walk your dog in the muddy woods, you can skip this one.

Barnwood Trail at Griswold Park on Hills Street
I've saved the "best" for last. This trail is surely someone's little pet project. And it's cute! It is! But like the previous two, it goes to nowhere. And it's really, really short. It's like 150 yards long! At best!
This trail also begins at the end of a cul-du-sac and takes walkers in between two houses. And there is a sign! In fact, there is a sign at both ends of this trail! I love it. The sign calls this the Barnwood Trail and misnames Hills Street "Hill Street." The MLCT website calls it Griswold Park. So much confusion for such a tiny trail.
There are also two bridges in the woods and a fairly serious effort was made to keep the trail raised and dry with lots of wood chips along the way. Amazing.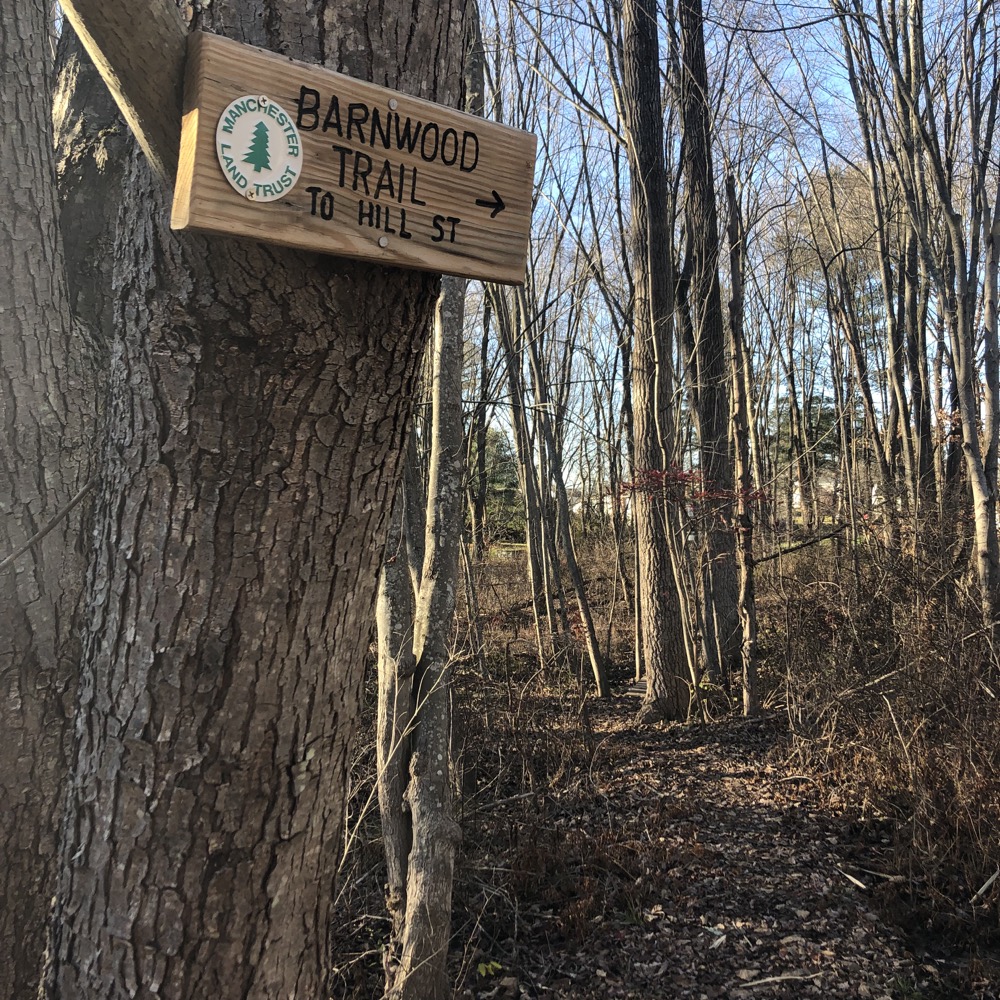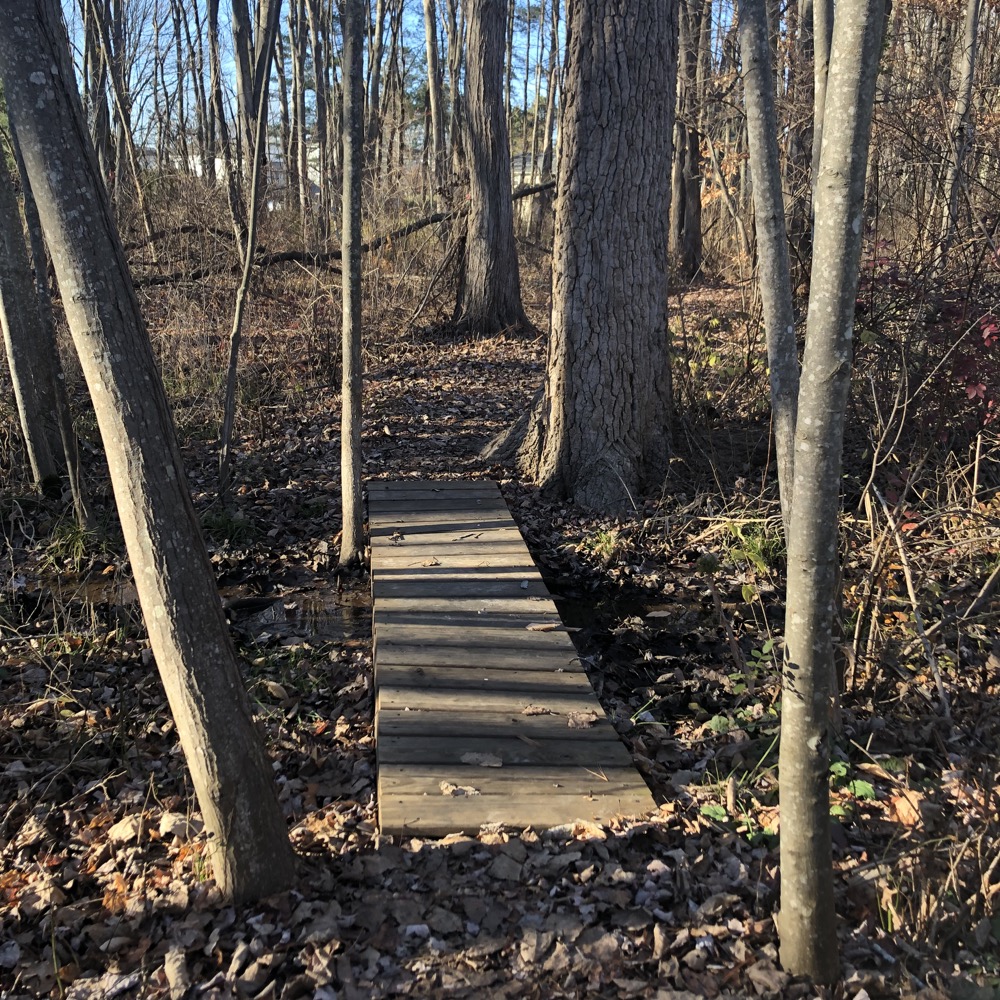 Now, the MLCT does suggest combining this trail with a walk around Buckland Pond, a short road walk away. That's fine, except… Except the Griswold Park on Hills Street Trail to nowhere takes walkers to Hills Street which has no sidewalk and no shoulder. It is not a road for walking.
But there's a rock with a plaque there as well, despite there being no shoulder, no parking, and no sidewalk there. But hey, the effort put into this little trail is impressive, if a little weird. Which makes me kind of love it.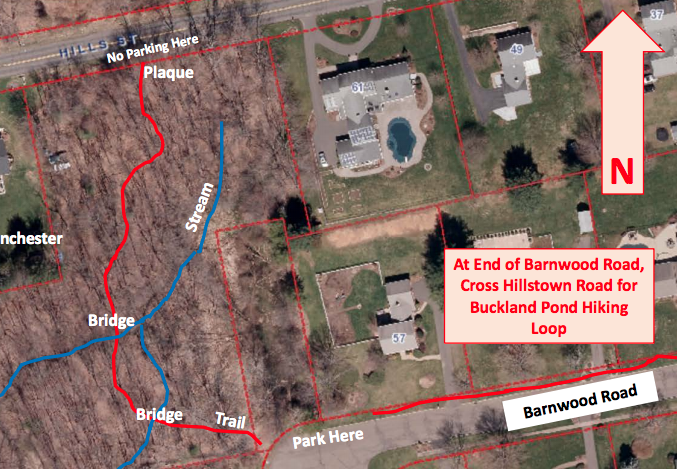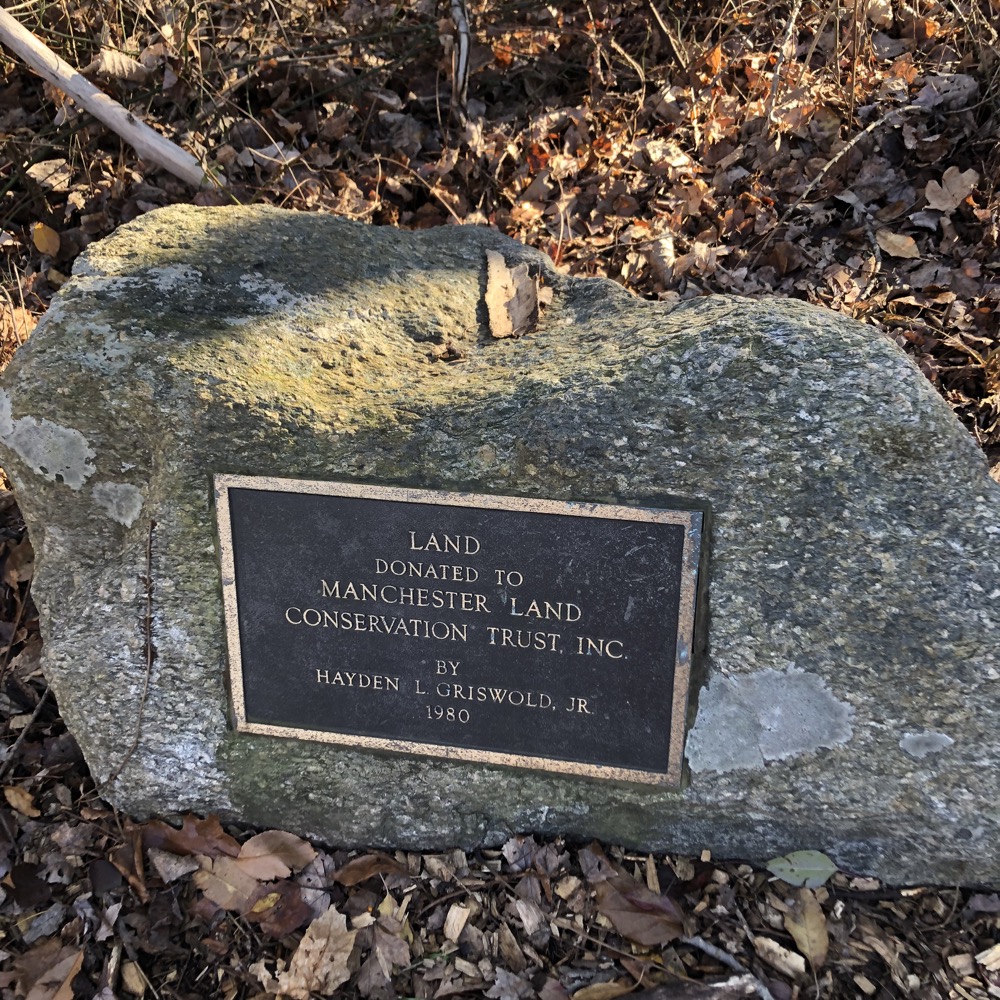 Manchester Land Conservation Trust
CTMQ's Manchester Land Conservation Trust Trails
CTMQ's Land Trust Trails