Cotinus obovatus, American Smoketree
Windham
Height: 33 Feet
Circumference: 150 inches
Every now and then I get all jazzed up about our state's slate of National Champion trees. Ever since I discovered the Connecticut Notable Trees project database, I've been hooked.
But also a little frustrated. I learned that being a national champion tree can be a very fleeting thing. As I write this page in June 2021, about a tree I took a pictures of in 2015, the tree is a national champion, and has been since January 2020.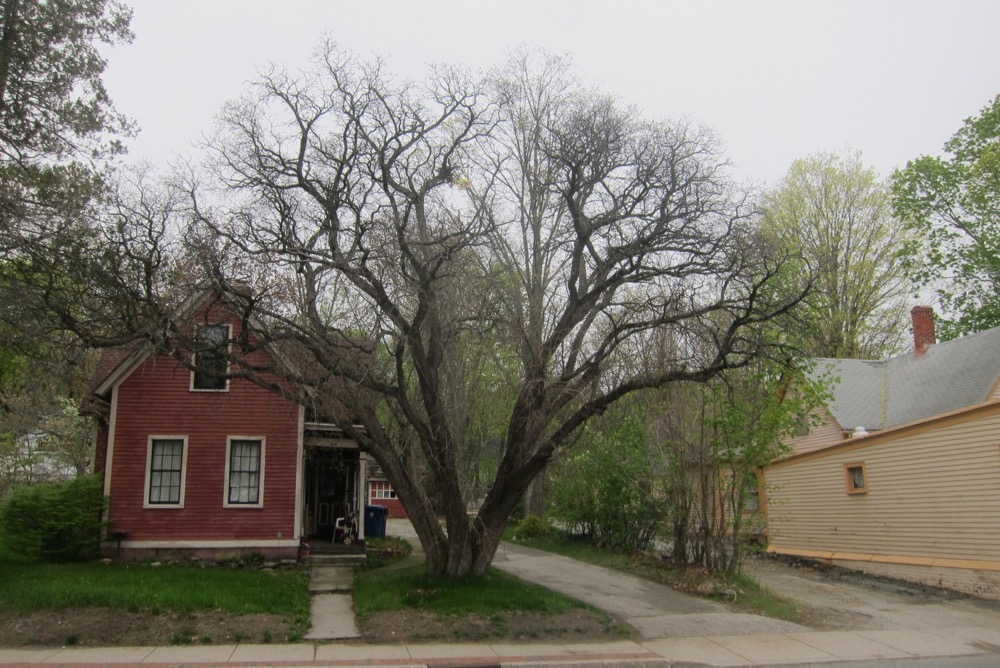 It was also was a national champion from Apr 2012 to Sep 2016… and it was also was a national champion from Apr 1992 to Sep 1995. To answer your question if you're new to this, yes, there are dedicated people "out there" measuring and photographing and assessing the health of notable trees all over the county. Connecticut's tree hero, Ed Richardson, passed away in late 2019 but others have picked up then mantle.
And along the way, I've been fortunate enough to develop a friendship with one of them who is always kind enough to tell me where these trees are. The American Smoketree is on a residential/commercial stretch of road in Willimantic. I don't imagine any of you want to see the National Champion American Smoketree, but it you do, let me know and I'll get the address for you.
I know that the red house here is now blue.
And that smoketrees look a heck of a lot better with fall foliage on them than they do with no leaves. As such, here's a picture of it from American Forests' Champion Tree Registry: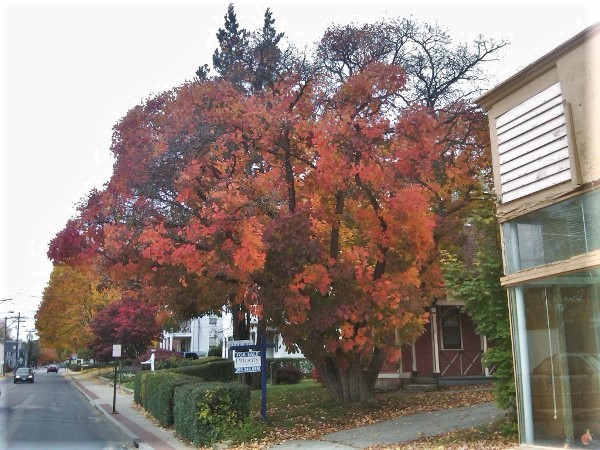 Urban streets look infinitely better with trees. Please, urban designers, always include trees. Now and forevermore.
I've always enjoyed my hunt for Connecticut's national champion trees, as silly as that may sound. It is frustrating that the list is in constant flux though. Heck, I've seen several die while national champions. Going on on top. Died doing what they love to do and all that.
Now leaf me alone as I realized I need to go update my list of national champion trees for the 50th time since adding them to the site.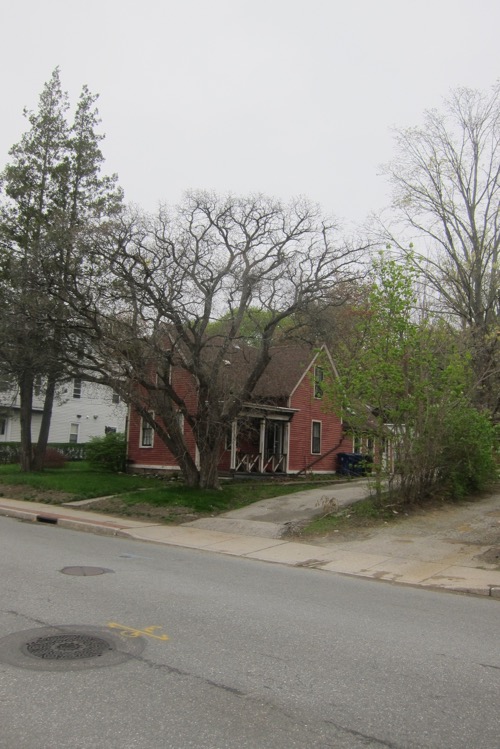 CT's Notable Trees Project
CTMQ's Connecticut's National Champion Trees