Location is BeCides the Point
New England Cider Company, Wallingford
February 2018
It's amazing what one can find in faceless corrugated steel and cinder block rows of businesses on a road full of such things in Wallingford. Sure, you can find ambulance chasing law firms and restaurant supply stores and small engine repair shops, but none of those are life-changing.
New England Cider is life-changing.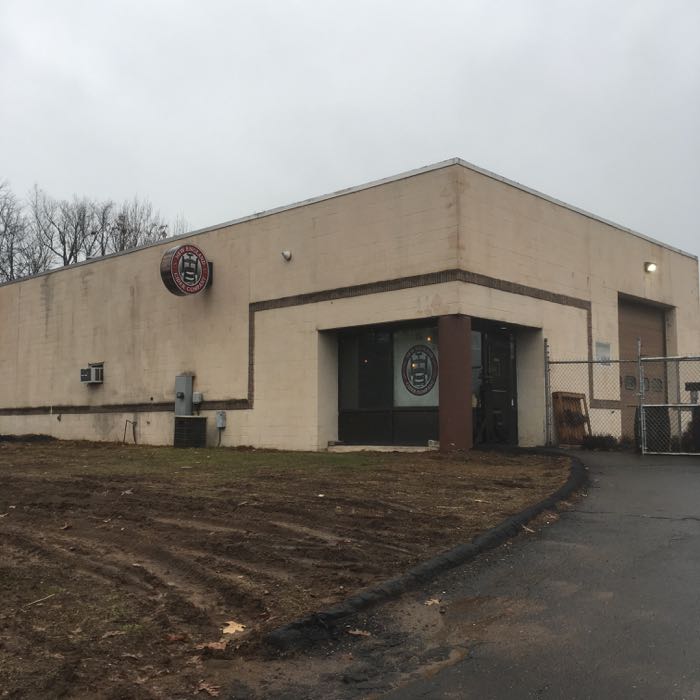 Do I have your attention? Good… and now I can tell you that New England Cider isn't really life-changing. I mean, come on, did you really believe that?
But NE Cider is absolutely eye-opening. At least for a curmudgeon like me.
I lived 2 drinking decades saying, "I don't like hard cider." My issue with it was always that it was far too sweet for my liking, and often tasted like apple juice left out on the counter for too long. It did nothing for me.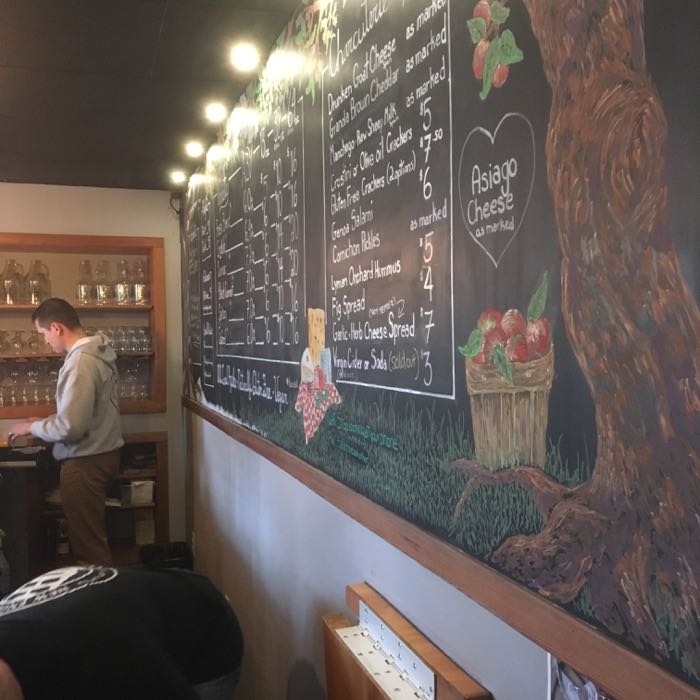 I started hearing rumblings about NE Cider even before they opened in late 2013. Stuff like how they were taking hard cider (the carbonated kind) in new, creative, and delicious directions. As Connecticut's first operation of its kind – at least in the 21st century – they quickly got their cider on taps around the state. I was impressed by their acumen right off the bat.
Most interestingly, I started seeing their cider popping up at other beer breweries. Which I thought was pretty brilliant; all those spouses, significant others, and friends that get dragged to breweries who don't like beer now had, perhaps, something to enjoy. I don't remember which brewery was first to offer NE Cider, but hats off to them for doing so.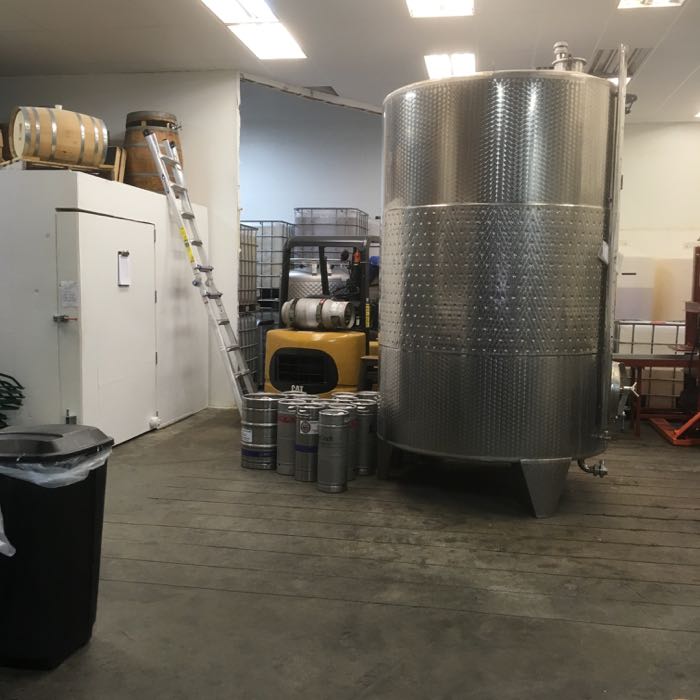 And hats off to NE Cider for making cider that isn't just good – it's fantastic. Their range of offerings is way, way larger than what you'd expect of a conventional cidery. And, just as importantly (to me anyway), they don't seem too keen on making "wacky" cider with flavors that don't make sense. But let's back up for a minute… what is a New England style cider?
One never knows how apocryphal these colonial settler stories are, but I've got nothing else to go on. As the stories go, the early settlers had little potable water but plenty of apples. They supposedly decided that fermenting apples to create a low alcohol drink was the proper way to go. I'm sure this is somewhat true, but I'm also sure the colonialists knew that boiling water would help with their GI tracts.
They began adding sugars and yeast and New England cider was born. The New England Cider Company was born in 2013; the brainchild of Miguel Galarraga and Seth Hart. They followed the typical homebrewer-to-professional brewery path; making ciders in their garage in 2009 and making large batches for public purchase and consumption in 2013 and beyond. This, in the face of the beer brewing explosion. And now, a few years on since their opening, we're having a tiny little cidery explosion in Connecticut too.
And why not? There are now 50 apple varieties available to us and as the creativity has exploded over in Beer World, we're more accepting of creativity here in Cider World. NE Cider has dozens of options throughout the year. They include dry ciders which champagne yeast and a variety of dessert apples, resulting in a very dry and clean flavor.) Fresh blend cider, a type I don't particularly care for as it blends fresh apple juice with cider for a sweeter product. Those are the two classes of cider everyone does. But NE Cider does a bit more…
They have fruited ciders, wherein they add various fruits and berries to the dry cider base. Strawberry, raspberry, blueberry, peach, black currant… again, not really my thing, but the black currant one I had wasn't too bad. Then there are the hopped ciders which is a nod, of course, to the current beer crazy for hopped up ales. They had none available during my taproom visit, but I did have one elsewhere once that was sublime. I want to say it was hopped with Hallertau Blanc and it was delicious. Like a sauvignon blanc pale ale cider of sorts. I loved it.
NE Cider also has a barreling program, using spent whisky, rum, gin, etc. barrels. Oh, and if you need yet another beer parallel, they have a line of "single-apple ciders," reminiscent of "single-hopped" beers. These guys are smart. By appealing to old school cider-heads, nu-skool cider fans, beer drinkers like me, wine drinkers, and heck, even gluten free people, NE Cider has a market, and they treat it well.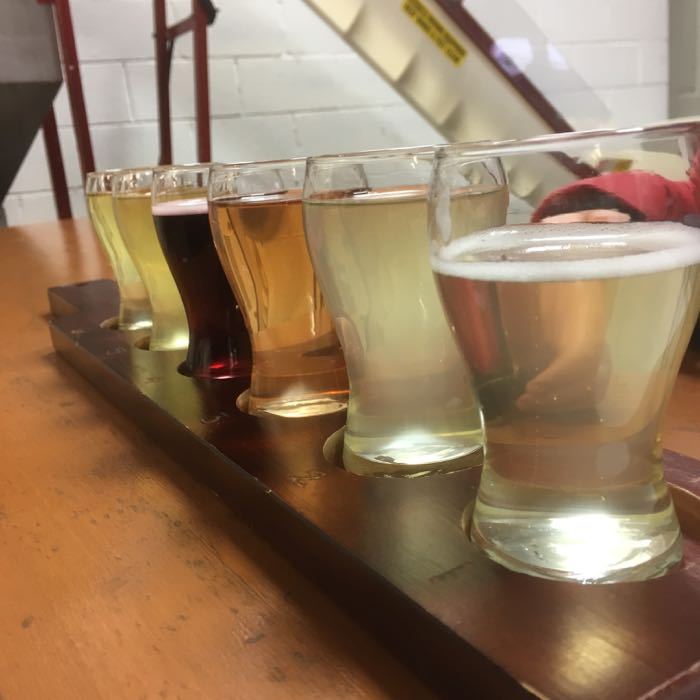 They also do herbal and spiced ciders, which can certainly prove interesting. I had a sumac cider and a spiced cider. They were my least two favorite offerings of the day, but I can certainly say they would be my wife's favorite two. Which makes the world go round, right? And that's what's so cool about NE Cider; their panoply of styles and flavors almost ensures that anyone who visits will find something to their liking.
I love that NE Cider doesn't have too many sweet offerings. The dry, subtle ciders are perfect to my mind. Their little tasting room in Wallingford is spartan and won't win any interior design awards, but it does the job. The servers were attentive and informative and really, NE Cider thrives on tapline distribution – something breweries dream of.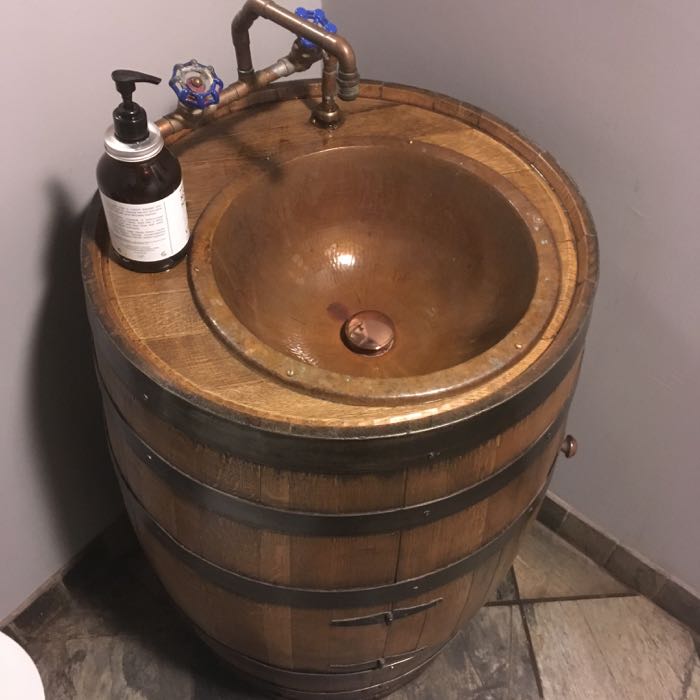 CTMQ's Cideries & Kombucheries
New England Cider Company