Osborndale State Park
Derby & Ansonia
It's kind of amazing that a 350-acre state park even exists (almost entirely) within the teeny tiny city of Derby. The land was once the lushly forested hunting grounds of the Paugussett Indians of course, but its preservation as public land is directly tied to the two museums within the park. In 1956, Osbornedale State Park was willed to the people of Connecticut by Frances Osborne Kellogg, granddaughter of John W. Osborne, one of the Naugatuck Valley's early industrial entrepreneurs.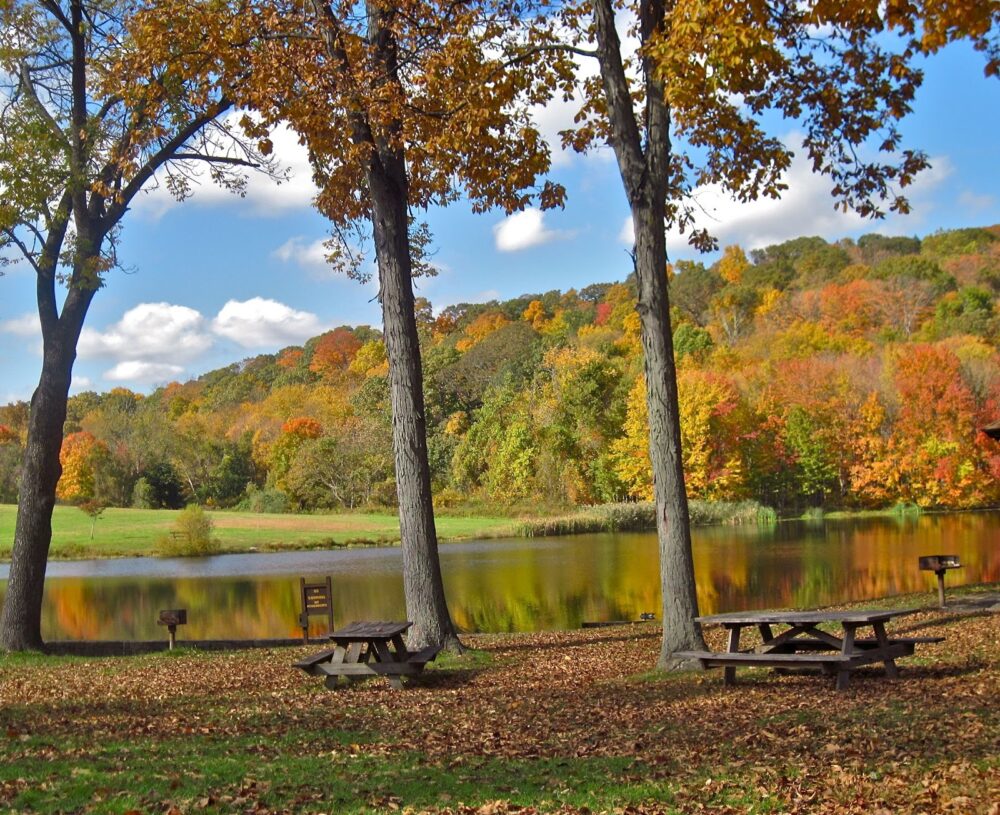 The prominent Osborne family owned numerous metal working and fabric product factories in the area. At the young age of 31, Frances Osborne, later Mrs. Waldo Kellogg, took over the family business when her father died in 1907. This was groundbreaking at the time and while Mrs. Kellogg had her detractors, she proved them all wrong and built a very successful business portfolio – and kept acquiring more land here for her priced Holsteins cows. And now we can hike and picnic and visit museums and are all better for it.

All Things Osborndale State Park
Kellog Environmental Center
Osborne Homestead Museum
Osborndale Trails

DEEP's Osborndale State Park Page
CTMQ's State Parks, Reserves, Preserves, Forests, NAPs, WMAs, & Campsites