The Land of Os
Derby (Google Maps Location)
December 2022
The Osborne Homestead Museum is part of the CT Women's Heritage Trail and features a CT Historic Garden. There's also the Kellogg Environmental Center located right next door. On top of that, there are also trails to hike around the state park.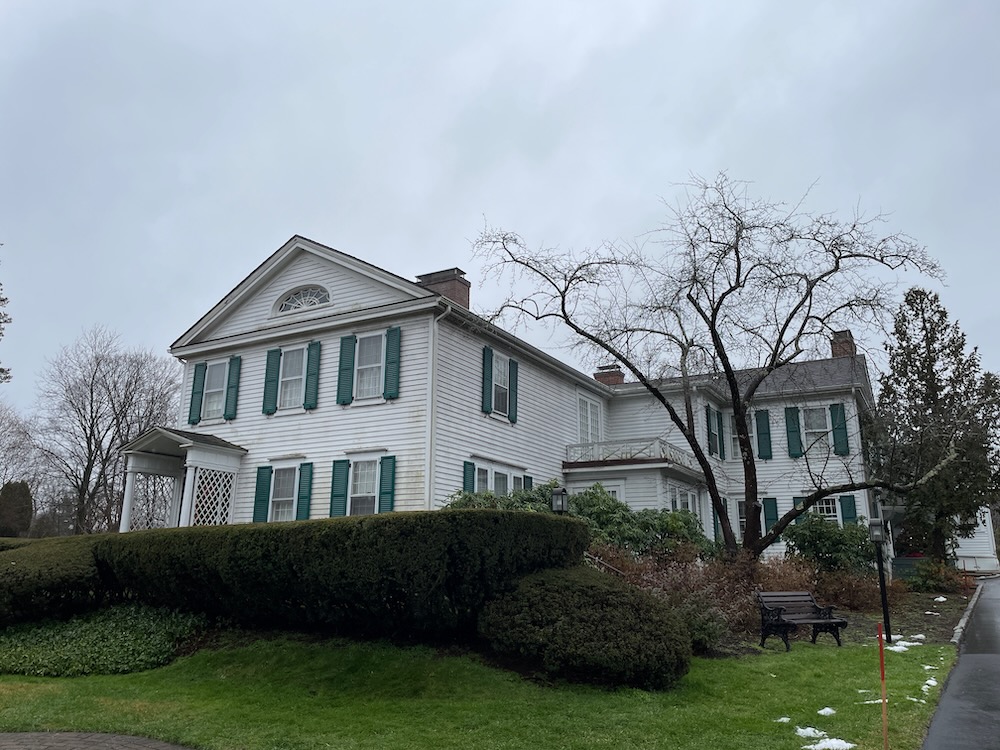 I wonder how many of you reading this can name the Connecticut DEEP-run museums. They're just so random. From Stafford to Groton to Derby and beyond. Even I'd have to stop and have a good think about the question.
As you now assume, the Osborne Homestead Museum, located in Osborndale State Park, is one such state owned and DEEP-operated museum. The fun part of state-run museums is that they are staffed by people who get paid to be there. (Usually.) I'm never sure if that makes for a better experience or not.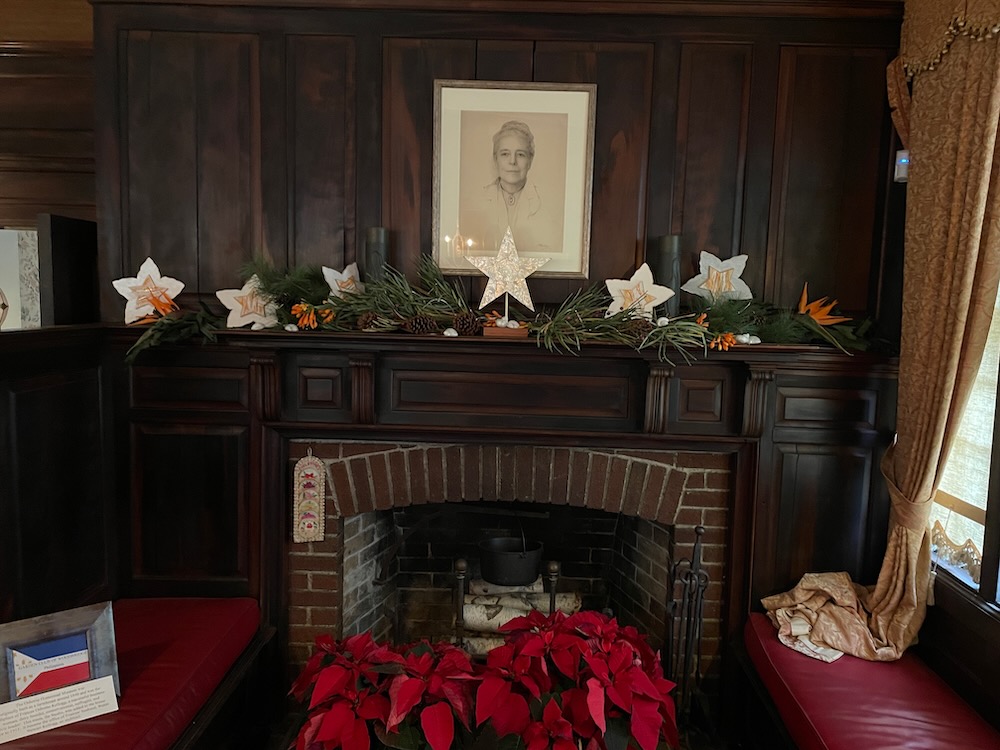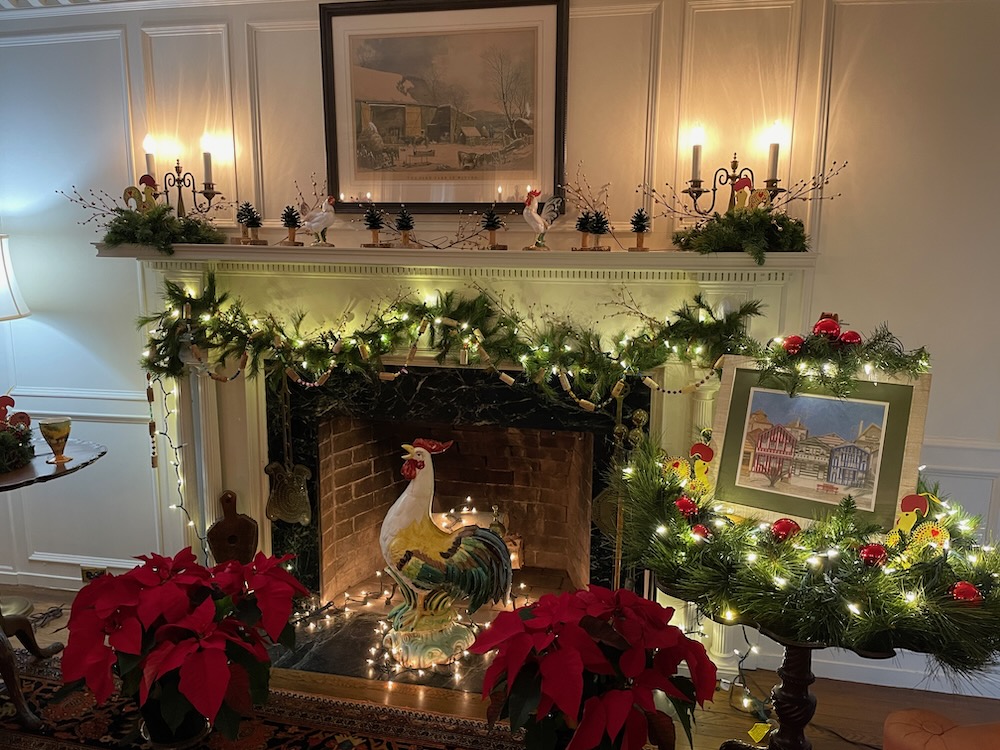 On the one hand, they better be at the ready to provide a thoughtful and well-rehearsed tour. On the other, they probably don't care as much as someone volunteering their time to a place they love for other reasons than a paycheck.
When I visited the Osborne Homestead, three people were chatting in the kitchen when I arrived. A tour was kindly offered, but I kindly declined. I'm not suggesting all three were state employees or that any of the three were lazy. But I am saying that three people were there, ready to receive visitors, on a rainy Friday morning in December.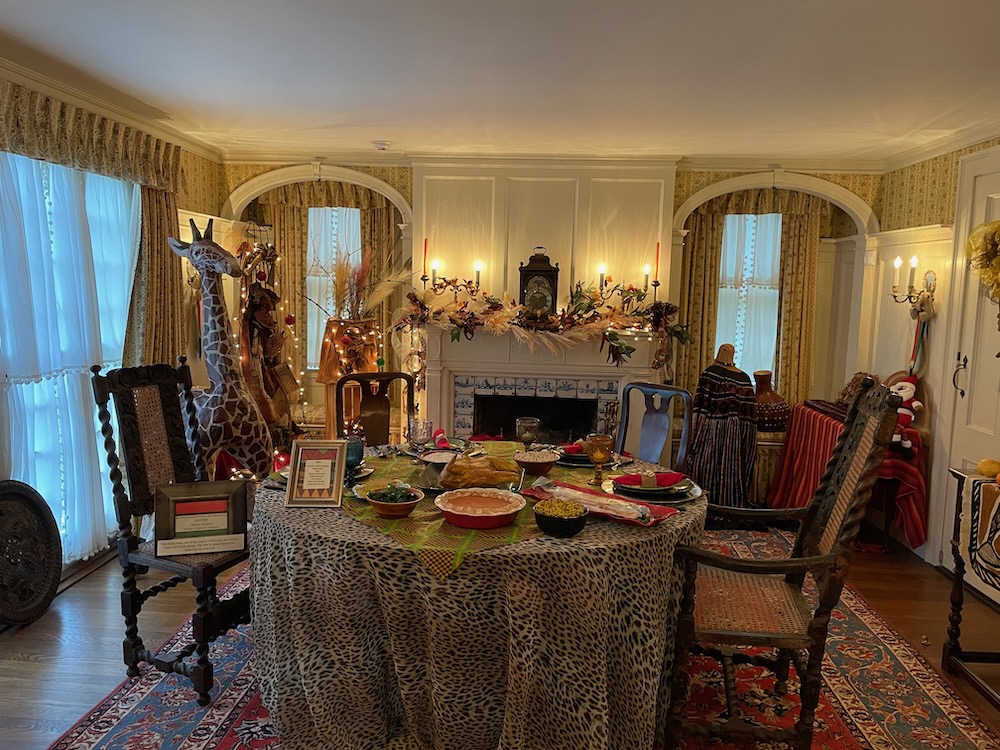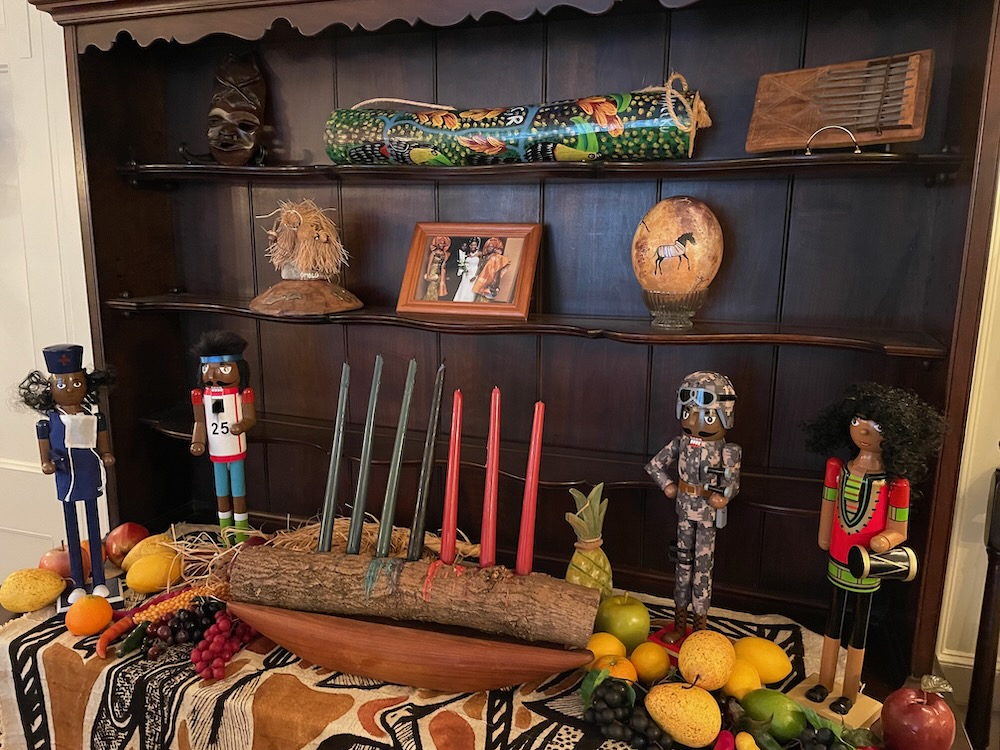 I've no idea how many visitors the Osborne Homestead Museum would expect on a rainy Friday in December, but they got at least one.
The best one.
Me.
I'm the best one.
A few of these state run house museums put on holiday exhibitions every year. And they do a great job with them. "Talented and dedicated volunteers beautifully decorate the rooms in this historic homestead. During this holiday festivity, guests enjoy creative decorations and imaginative themes that change annually." Oh, see? Volunteers! Good stuff.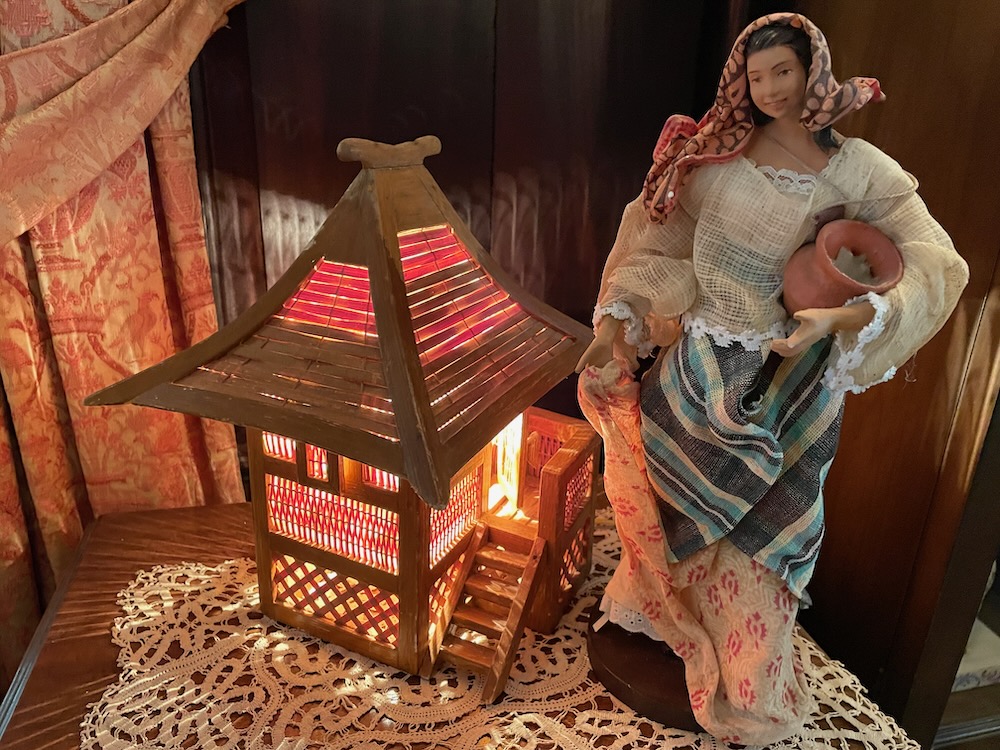 The Osborne Homestead Museum celebrates the life of Frances Osborne Kellogg, an accomplished businesswoman and conservationist who was dedicated to preserving land for future generations. And she gets two museums here, with the Kellogg Environmental Center – a natural history museum – across the yard. And of course both buildings are located within Osborndale State Park. This Osborne woman seems important. Who was she?
Frances Osborne was the last of four children born to the Major and Mrs. Wilbur Fisk Osborne, and the only one to survive childhood. Oof. She was born in the house at 500 Hawthorne Avenue in 1876 (that's this place; the museum in Derby), and lived there until her death in 1956. It's a nice house and Derby was a nice town. I'm sure she had an easy life.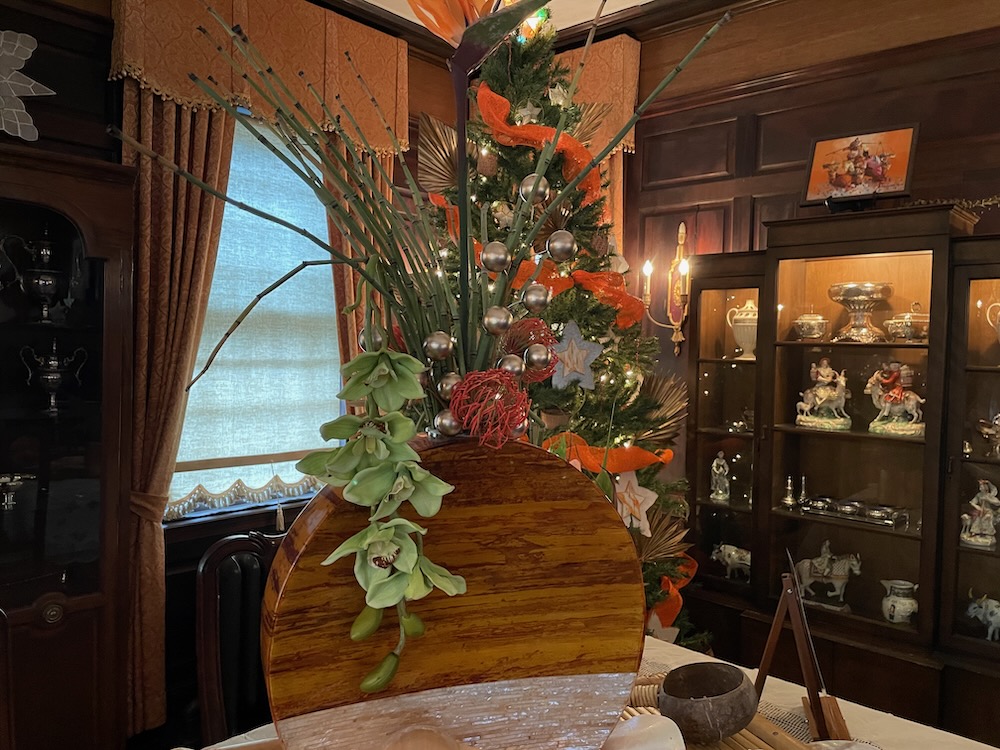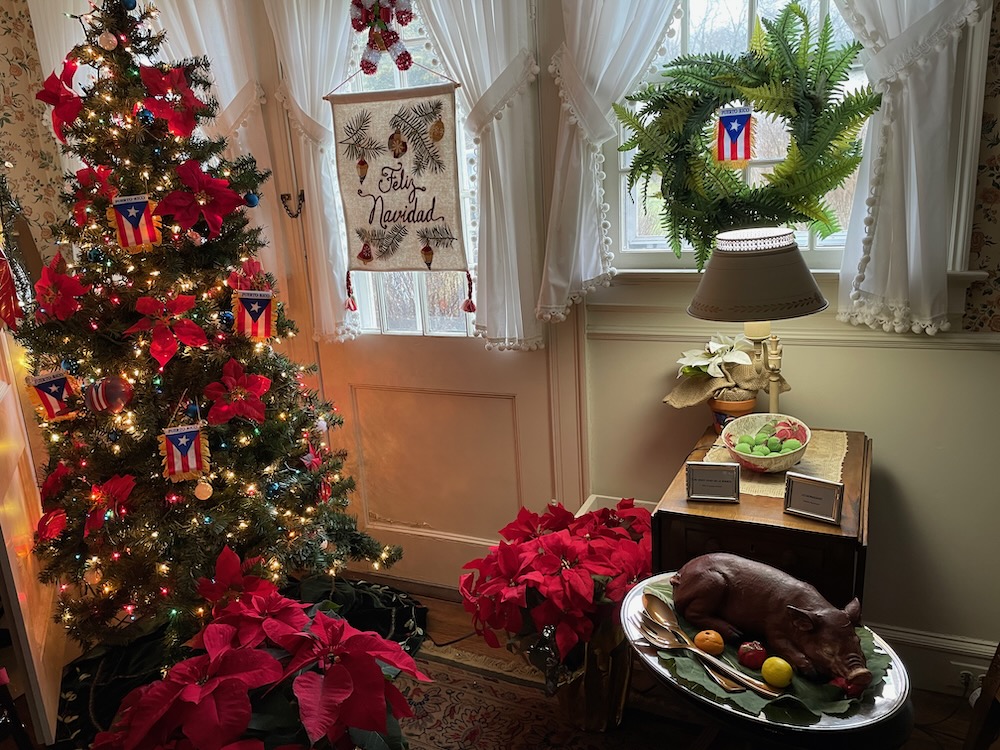 At age 16, Osborne lost the vision in one eye due to an accident. As a result, she never completed her public school education. Oof. At least she had her father to take care of her during her formative years.
At age 31, Frances decided to assume her father's business responsibilities after his sudden death in 1907. Oof. But this is where Osborne became legend. In an era when women were denied leadership opportunities in the business world, she succeeded through pure determination and an excellent business sense. Her achievements included becoming president of Union Fabric Company, vice president of Connecticut Clasp Co., and treasurer of the F. Kelly Company. She was also a founding partner of Steels and Busks Ltd. of Leicester, England.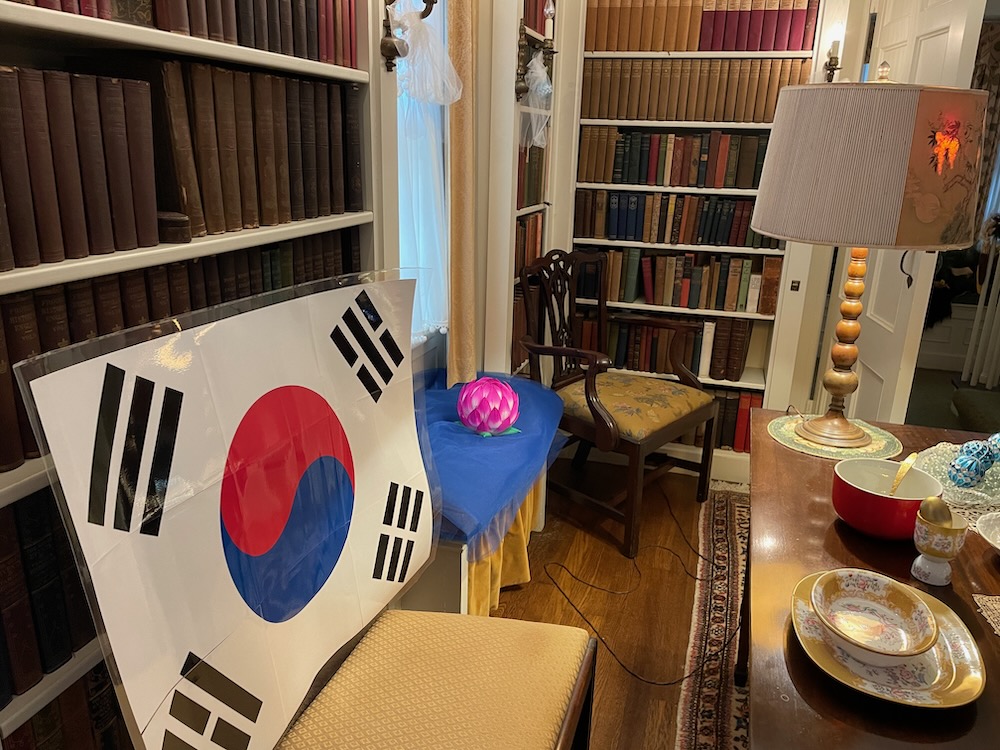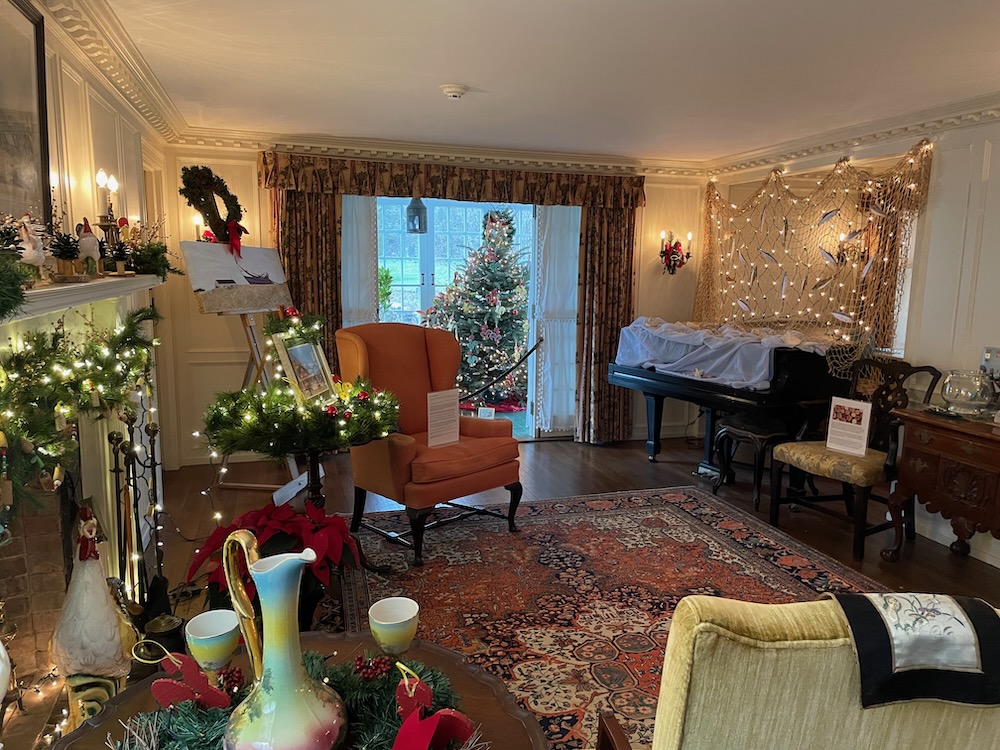 Awesome. After three decades of heartache and difficulties, young Frances achieved the American dream. in 1910, she oversaw a complete renovation of the homestead. Around this time she met Waldo Stewart Kellogg, a New York architect with a degree from Cornell University. In 1919, they married and together they made Osborndale Farm second to none in the New England dairy industry. Interestingly, Frances was 43 when she married – a bit rebellious in its own right.
And since it's the house itself that is now a museum, let's see what's going on. As it was the holiday season, my experience will be vastly different from yours any other time of the year. I assume the non-holiday tours focus on the extraordinary Frances Osborne Kellogg. Her business successes and her dairy farming, which I'll get to in a bit. The focus of this place in December is… decorations!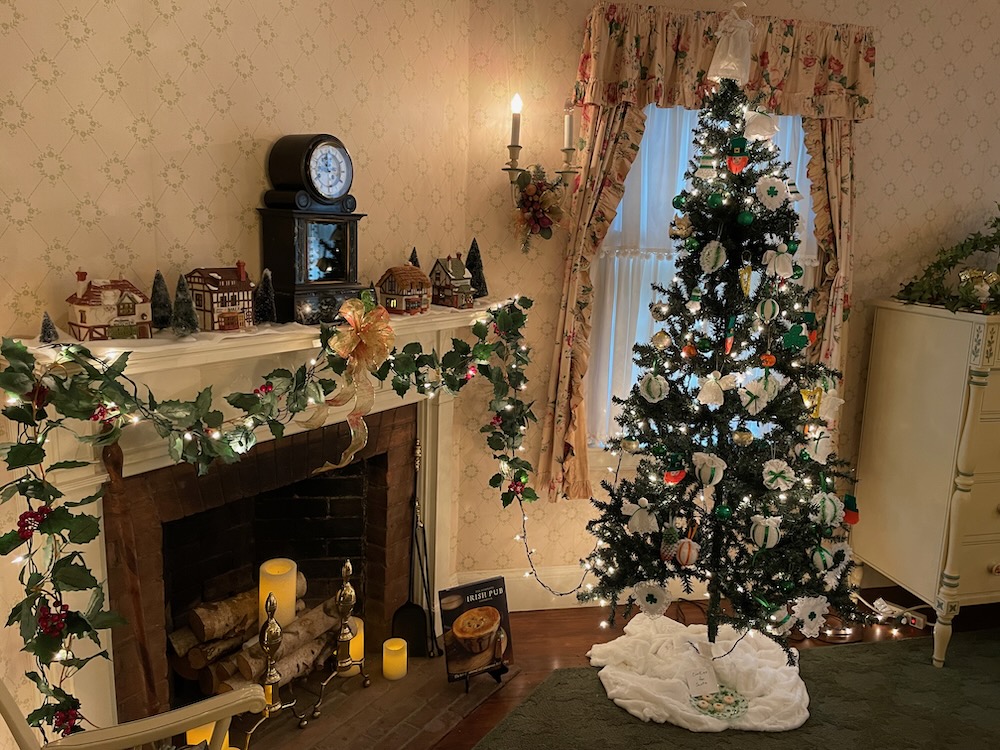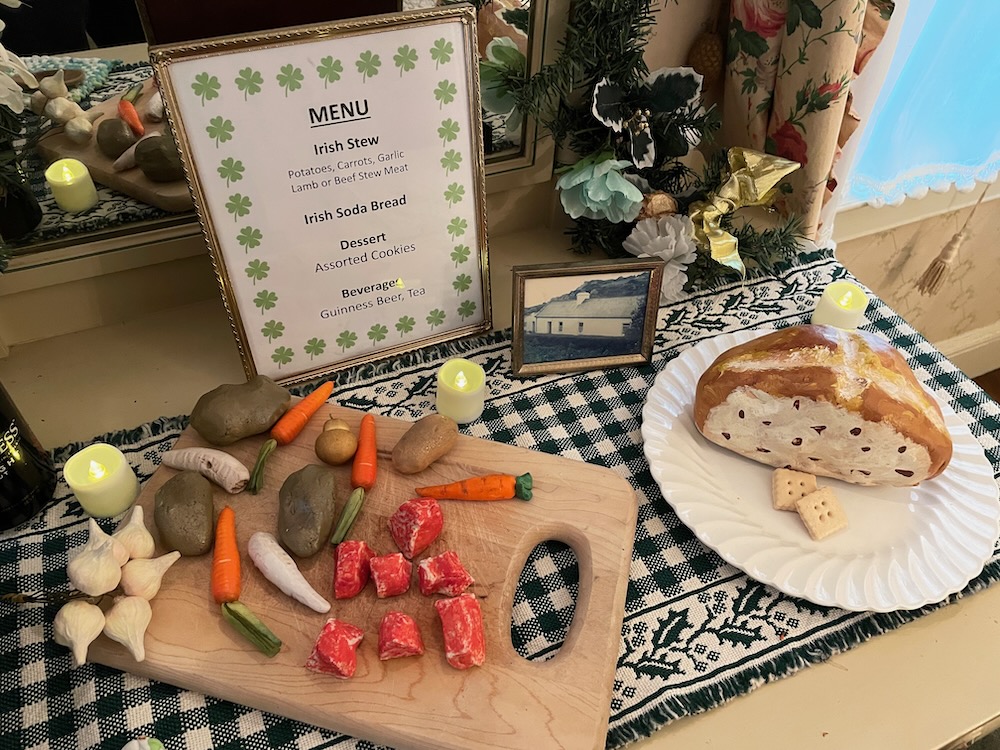 Lots and lots of decorations. The Homestead is large. Not only that, but visitors are afforded access to almost the entire joint – something incredibly rare at these types of historic house museums. There are always entire wings cut off for offices or to save on heating or just because they're empty. Here, I followed the serpentine path in, around, through, up, down, and around again… There must be 15 rooms here to explore.
The level of effort that went into decorating this place was Herculean. And this happens every year? Sheesh.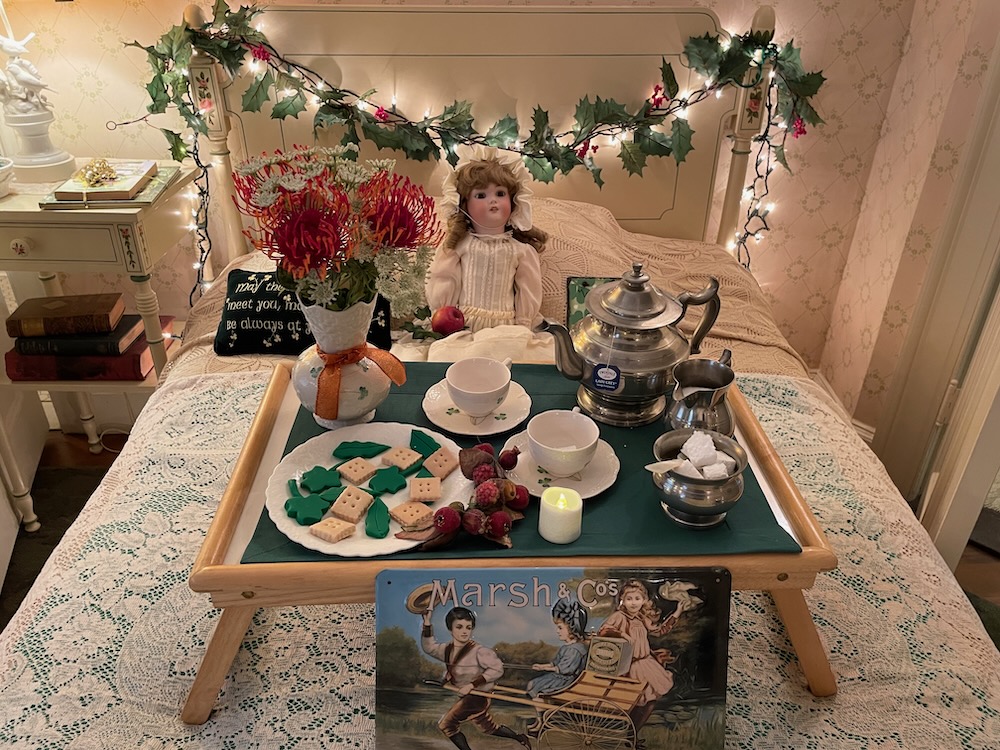 I believe different organizations take different rooms. I've no idea if the theme is repeated every year or if there's a cycle of themes or what. All I know is that in 2022 each room was themed by country. As in how a country celebrates Christmas – plus the token Kwanzaa room of course. Oh, and to be fair, there was also a Paugussett room AND a blurb about how this was all Paugussett land and the Osborne Homestead acknowledges that.
The displays just went on and on, and most were quite beautiful. Each room had explanatory text explaining the traditions of the different cultures from the Philippines to Ireland to Poland to South Korea and everywhere in between. It was a really impressive mix of things to hold the interest of little kids as well as adults.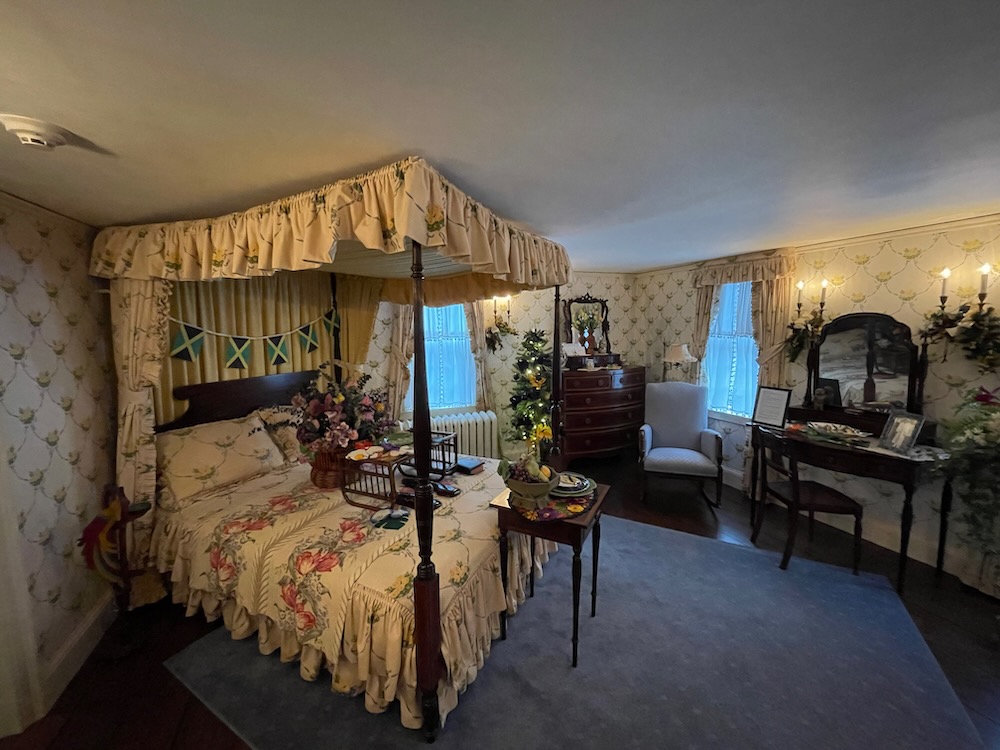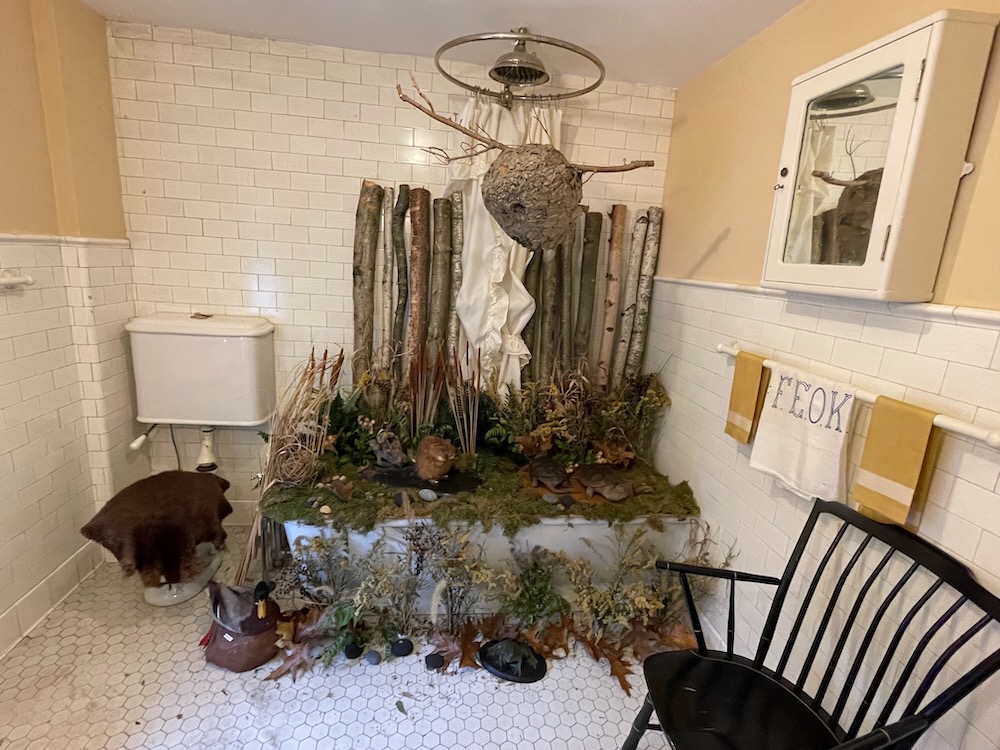 Some of the displays were high-minded, and some were cheeky. Some were borderline patronizing, but I think the spirit was always in the right place. (One of the women working/volunteering there made some joke about being Irish when I noted that all the fake food from around the world looked great except for Ireland. I forget the joke though. And that's a shame, because it was pretty good.)
Nice house, interesting holiday theme. Mrs. Osborne Kellogg clearly had a mind for business and after her marriage, she dove headfirst into dairy farming as well. Her husband Waldo took an interest in the Osborne family's dairy herd and Frances joined his efforts. The couple took charge of the operation of the Osborndale Dairy Farm and with the acquisition of a prize bull, began to improve the herd through selective breeding. The resulting herd soon became famous, taking many prizes at exhibitions and fairs throughout New England, New York, and Canada. Cool, after decades of injury and heartache, Frances was set for a long life of love and pursuing passions.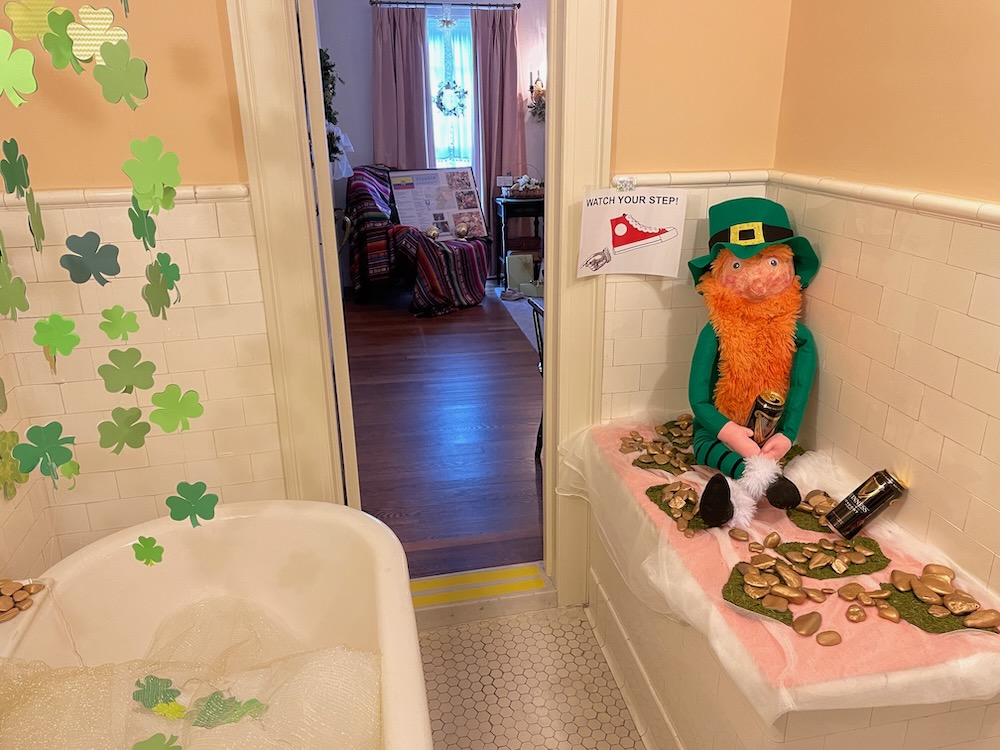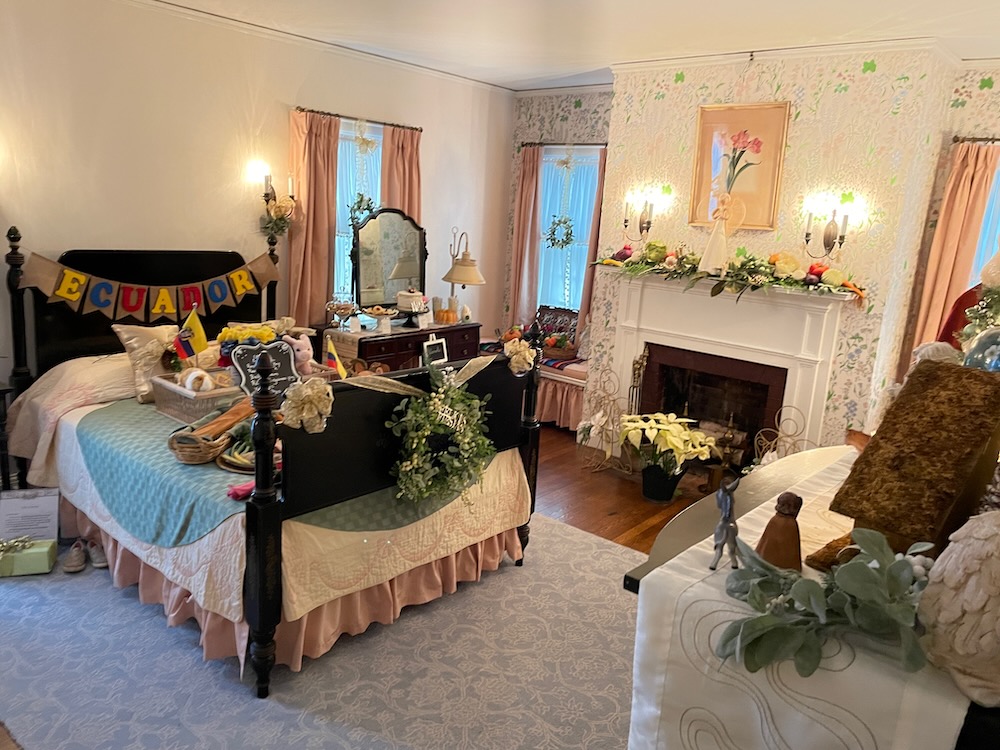 Her husband died in 1928, less than 10 years after their marriage. Oof.
After her husband's death, Frances continued running the farm and ensured its reputation for quality cattle. She bred the famous "Osborndale Ivanhoe" which led her to become one of the top breeders in the dairy industry. To this day, "Osborne" is synonymous with "excellence" in the world of Holstein-Friesian bloodlines. What couldn't this woman do? And in the face of such hardship!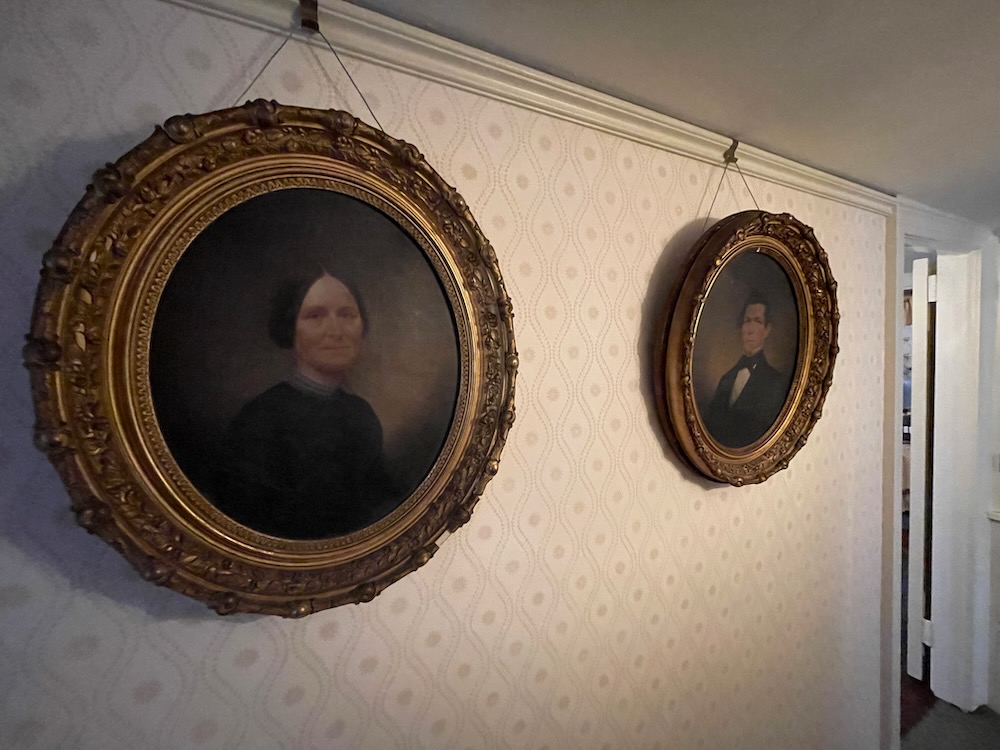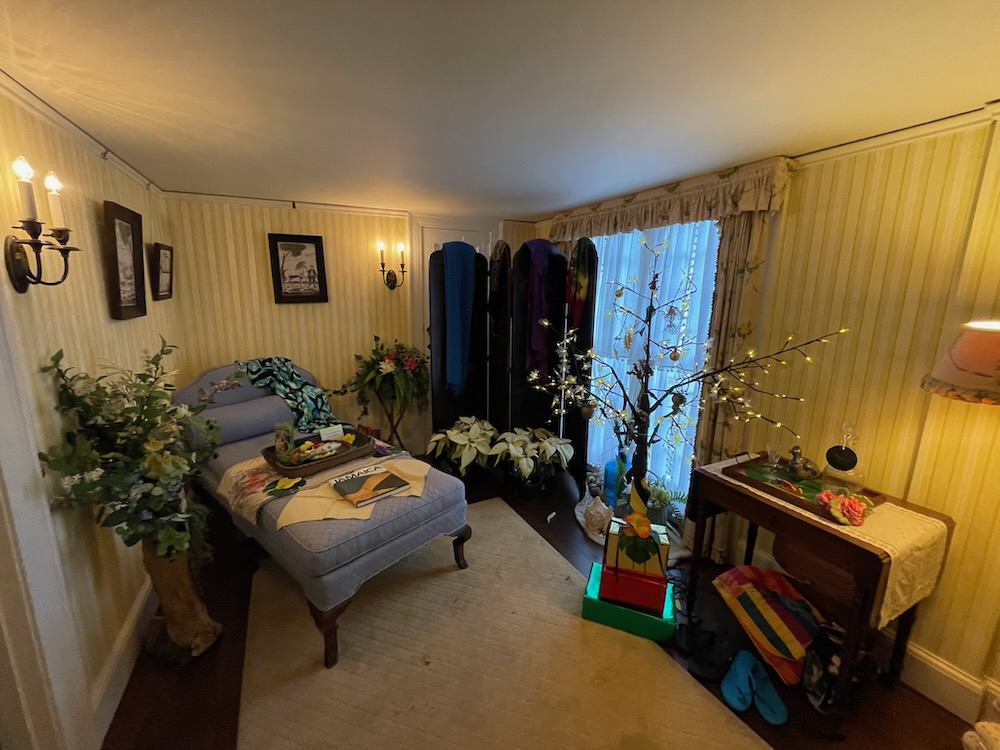 Well, apparently nothing; some of the other things she somehow found time for were civic roles including President of the Women's Club of Ansonia, Derby, and Shelton, Founder of the Derby Choral Club, and President of the Board of Directors of Derby Neck Library. Most of these responsibilities she continued to fulfill until a few weeks before her death at the age of 80. Throughout her life, she accepted adversity as a challenge. "All my life has been a series of hurdles. I no sooner get over one than there is another ahead… with the bars set a little higher."
I can't think of a more deserving place on the Connecticut Women's Heritage Trail than this place. And even after her death, she had more of herself to give… Frances deeded her 350-acre property to the State of Connecticut in order to form a state park. Phew. I am in awe of Frances Osborne Kellogg.
And thank goodness the state has protected the house and has kept up the museum. Outside of the holidays, it's still worth a visit. It is fully furnished with the Osborne's collections of books, antiques and decorative arts, and tells the story of this remarkable woman better than I can.
Welcome to the Land of Os.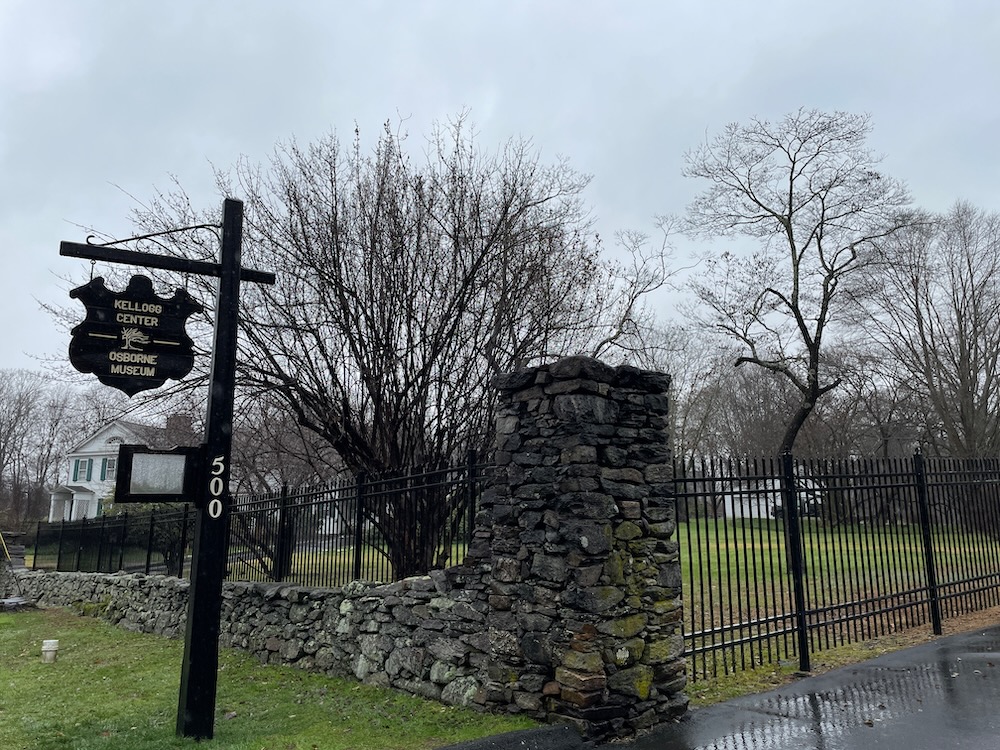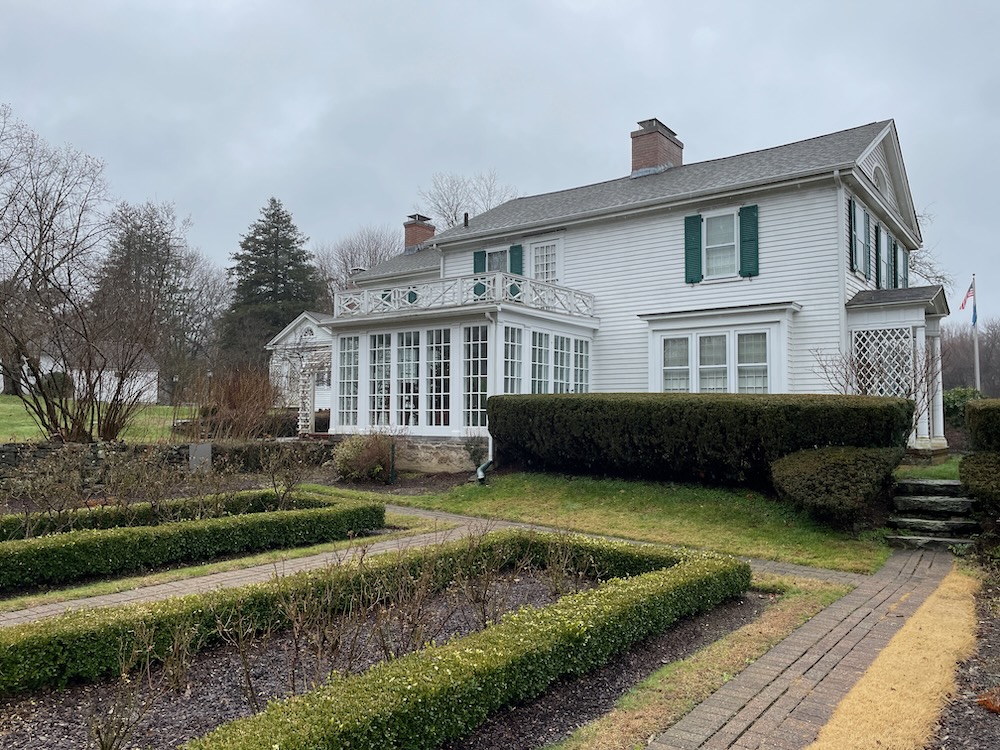 Osborne Homestead Museum
CTMQ's Museum Visits
CTMQ's CT Women's Heritage Trail
CTMQ's CT Historic Gardens Trail
CTMQ's State Parks, Reserves, & Preserves