Everything Shelton
I've been exploring and writing about Connecticut since 2006. After a decade, I began compiling CTMQ guides for each town in the state. I plan on "completing" Shelton CTMQ-style… as well as the other 168 towns, cities, and boroughs in Connecticut. That is the ultimate goal of CTMQ.
If I've missed anything in town or if anything has closed or changed, please let me know.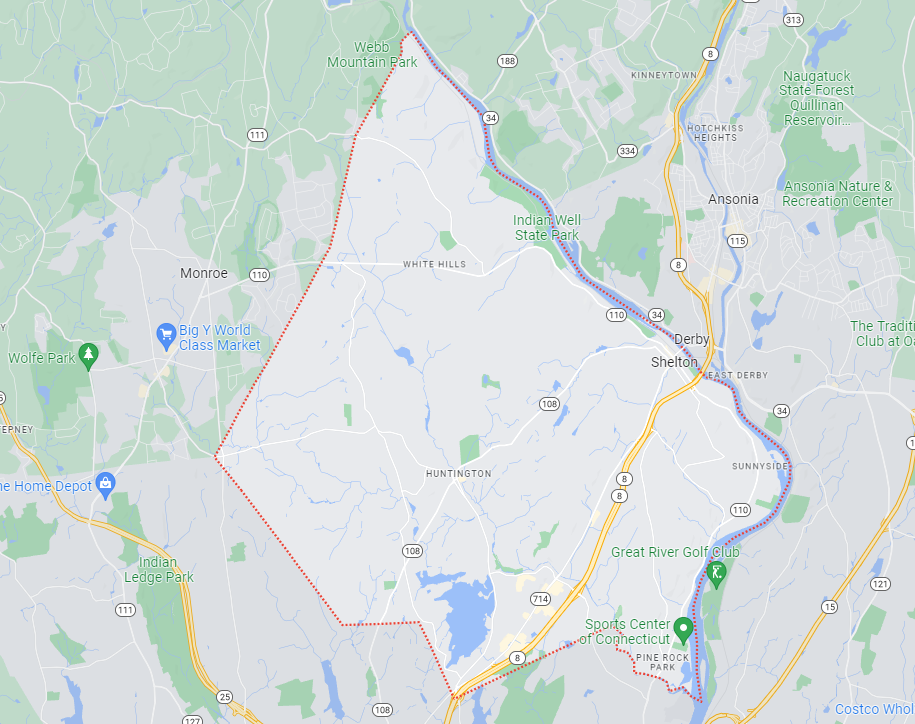 Museums
The Brownson House
The Inter-Dimensional Paranormal Museum and Study
Trap Fall School House
The Wilson Barn
Hikes
Explore Connecticut's Shelton Outdoor Guide
Indian Well State Park
CFPA's Paugussett Trail – Intro
Shelton Land Conservation Trust – Intro
Nicholdale Farm & Willis Woods
Tahmore Trail
Town Trails – Intro
Shelton Lakes Recreational Area Trails:
Recreational Path
Basil Brook Bypass
Nell's Rock Trail
Oak Valley Trail
Turkey Trot Trail
Birchbank Mountain
Boehm Pond Trails
Gristmill Trail on the Far Mill River
Stockmal Trail
Shelton Riverview Park Bluff/River Walk
Food & Drink
Roadfood List: Apple Pie at Beardsley's Cider Mill
Homemade Ice Cream Trail: Dave's Gourmet Paletas
Homemade Ice Cream Trail: The Ice Cream Shoppe
Homemade Ice Cream Trail: Wells Hollow Creamery
Jones Family Winery
White Hills Distillery at Beardsley Cider Mill
Looking for your favorite restaurant? Here is an explanation as to why it's not here.
Everything Else
Albino Squirrels!
Fort Hill
Derby-Shelton Dam and canals and locks
Sports Center of Connecticut
The Wiffle Ball, Inc.
Indian Head Rock & Wholand
Paugussett "Cave"
Eklund Wildflower Garden
Farmill River Falls
Indian Well Falls
White Hills Brook Cascades
Poet's Path
Weirdo Wonderland
Saw Mill City Road Melonheads
Shelton Wrap-Up
Completion Celebration Meal @ TBD