Nothing Fishy Here
Pepperidge Farm Outlet Store
Bloomfield
I'm writing a page dedicated to this place because it's kind of my honey hole. I love it. For those of us who live in the area and especially if we have kids, it's a wonderful secret spot. Frequent readers of CTMQ know that I don't mind exposing secret spots – whether they be waterfalls or trails or museums… or snackfood factory outlet stores.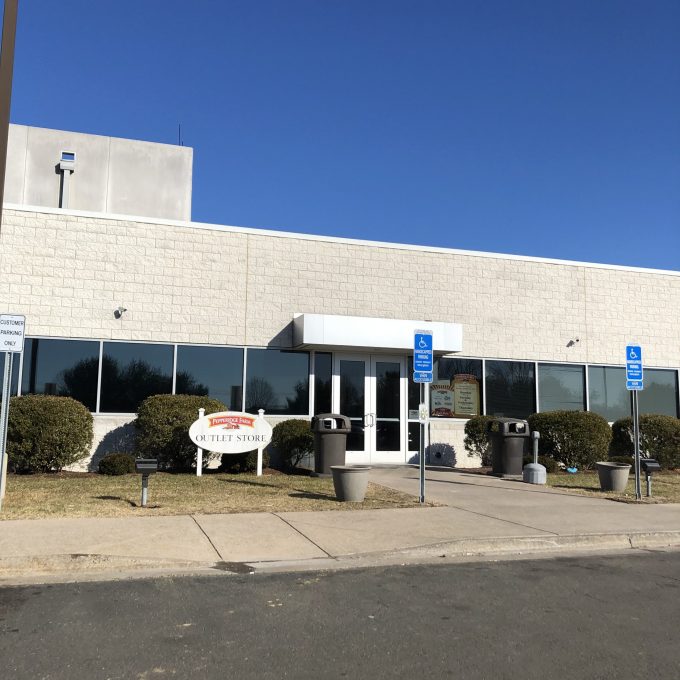 I used to drop in here on the regular, but I've slowed down. It's tough to control oneself when confronted with towers of short-dated Mint Milanos and Chessmen. The coolest thing here is all the weird/rare releases. Breads you've never heard of, weird format goldfish, giant cookies that were made for special events… stuff like that.
Pepperidge Farm is now a subsidiary of Campbell Soup Company, so you'll also find their stuff and some other brands they own in the store – like Godiva Chocolates, Swanson, and Royal Dansk. And of course everything is at a deep discount.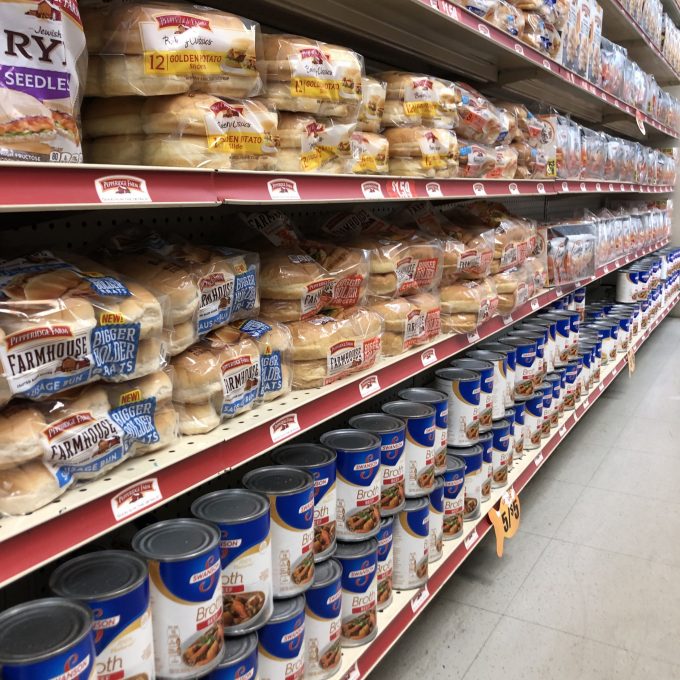 But the story of Pepperidge Farm is a wholly Connecticut one, which makes this page even more worthwhile. The company was founded by Margaret Rudkin down in Fairfield. (The farm was named for an old Pepperidge tree that grew on the farm at which she and her family living.)
The Rudkins had moved into Pepperidge Farm in 1929—the same year as the great Stock Market Crash. The Rudkins faced many challenges during the Great Depression—but as parents, one of the most difficult challenges was dealing with the severe allergies and asthma of their youngest son, whose condition made him unable to eat most commercially processed foods. Based on the advice of a specialist, Margaret put him on a diet of fruits and vegetables and minimally processed foods.
Which, you know, is kind of funny now. Let's not pretend that Goldfish and, well, pretty much everything in the Pepperidge Farm lineup isn't a "processed food." Anyway, Margaret started baking real bread. Stone ground whole wheat bread – during a time when the only commercially available bread was aerated white bread with literally zero nutritional value.
Having never baked bread before in her life, Margaret's early progress was slow. "My first loaf should have been sent to the Smithsonian Institution as a sample of Stone Age bread, for it was hard as a rock and about one-inch-high," Margaret quipped. "So I started over again, and after a few more efforts by trial and error, we achieved what seemed like good bread."

Margaret's bread was much more than "good"—it was the best bread her family and friends ever had. Her son loved it, and it helped his health so much that his doctor actually "prescribed" it to many of his patients. Dr. Donaldson even endorsed her bread saying, "When Mrs. Rudkin makes bread, she makes bread—the finest bread the world has ever known."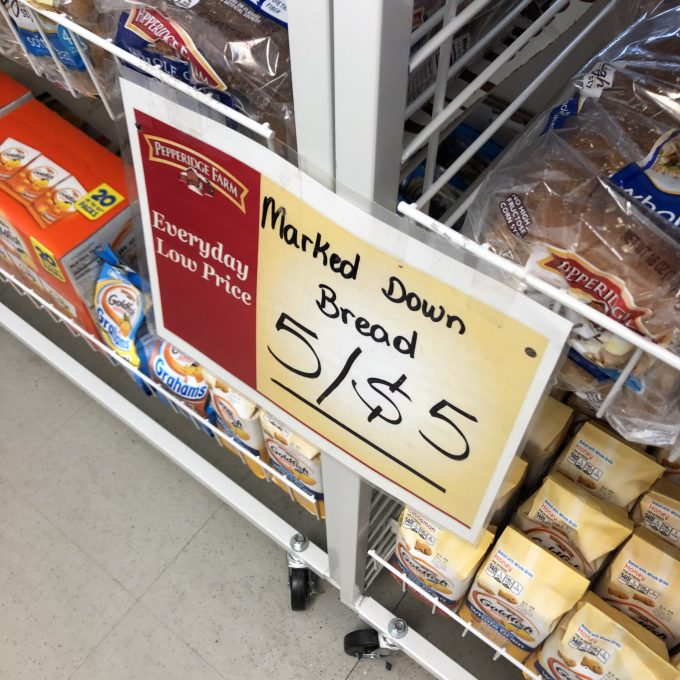 Probably apocryphal, but it's a good story nonetheless. Mrs. Rudkin then convinced a local grocer to carry her bread – at a much higher cost than his other loaves. From that relationship, Pepperidge Farm was born. With no business experience or plan or factory, the bread became a hit in specialty shops from Norwalk to New York City.
In 1939, Pepperidge Farm celebrated the production of its 500,000th loaf of bread. Six months later, production soared to one million loaves. Then, Readers Digest published an article called "Bread Deluxe" and told Margaret's story to the world. Demand for Pepperidge Farm products caught fire, and production had to shift into high gear. The Christian Science Monitor noted, "In response to this growing demand, Margaret Rudkin pushed her vivid red hair back from a perspiring brow and said she had always known the people of the United States wanted homemade bread — but did they all have to have it at once?"

Margaret's operation quickly outgrew her kitchen and moved to her garage where the business thrived from 1937 to 1940. When the business moved into its first real factory in 1940, Margaret only intended to stay there for a year while planning to build a new bakery but World War II put that plan on hold.
It allowed her to formulate a true business plan with a dedicated factory in Norwalk. Once the war ended, everything came together and the company was immediately successful. A trip to Belgium inspired Rudkin to purchase cookie recipes that are some of the best products to this day. A later trip in 1960 to Switzerland brought Goldfish to the US. Then came the frozen desserts and the successful ad campaigns and ultimately, world domination.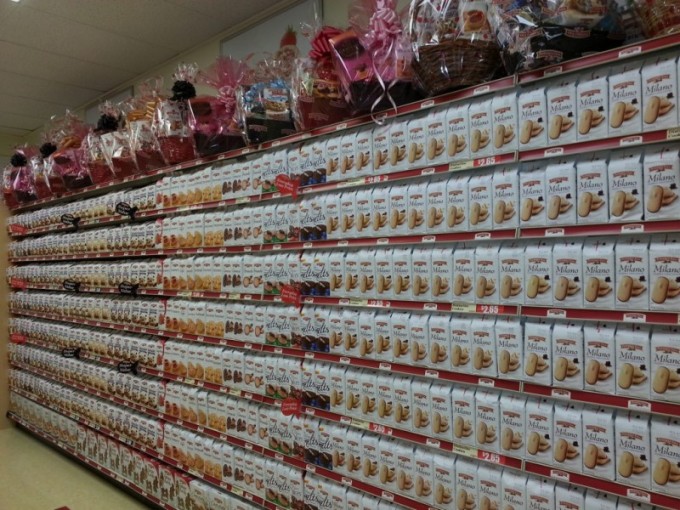 Over the 26 years since she started Pepperidge Farm in her kitchen, the average annual growth rate for the Company was 53 percent! She had turned a single loaf of bread into a huge, multi-category enterprise. She was a bestselling author and renowned industry leader. She frequently lectured at Harvard and other business schools in the U.S. and Europe. And when asked what made her company so successful, her answer was always the same:

"My explanation for our extraordinary growth is that Pepperidge Farm products are the best of their kind in the world."
Awesome. My kids would certainly agree.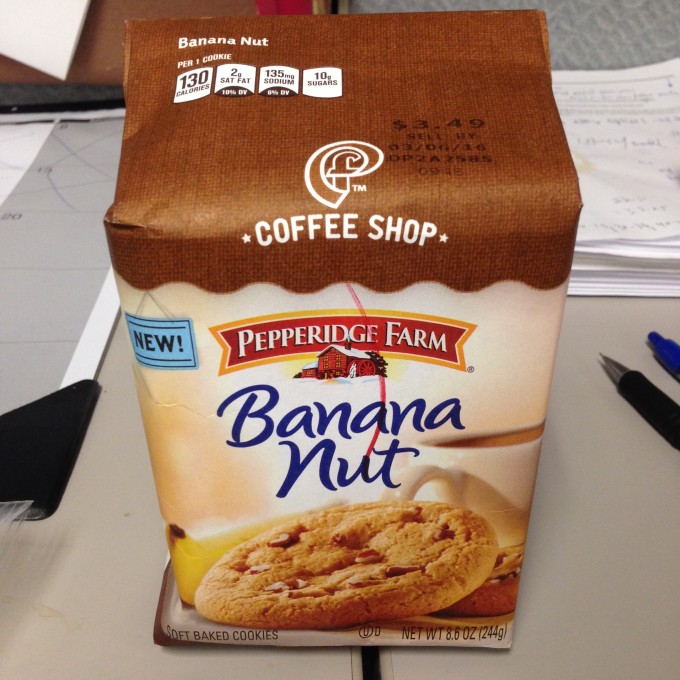 By the way, Margaret Rudkin is buried in Mountain Grove Cemetery in Bridgeport. I visited the cemetery because none other than PT Barnum and Tom Thumb are both buried there as well.
I wish I had known Mrs. Rudkin was there when I visited, as I feel she is just as important to the world as PT Barnum was. Oh well.

Pepperidge Farm
CTMQ's Companies & Businesses