Hollow Thoughts
Powder Hollow Brewing Company, Middletown
May 2022
If you want to read a page on this website that shows you that I know nothing, this is the page for you. Or, looking at it differently, if you want to read a page on this website that shows the 21st century "craft beer" consumer focuses on different aspects of the industry than I do, this is the page for you.
The flagship Powder Hollow brewery opened in Enfield in 2014. It is still open in 2022. Despite brewing and distributing some of the worst beer I've ever tried to drink (back in the day; one hopes this is no longer the case), they bring in patrons and have apparently been rather successful.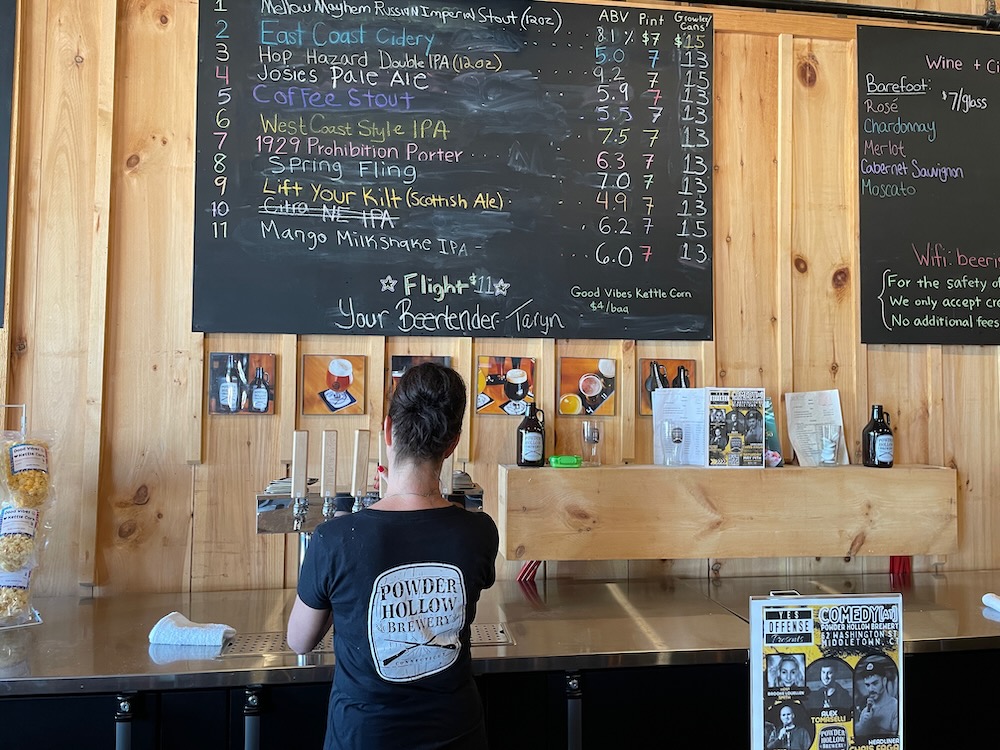 Powder Hollow in Enfield has become the town's bar, more or less. When I worked nearby, it was the happy hour gathering place. And you know what? Hats off to them them and egg on my face.
Since their opening, the brewery has expanded to the Yankee Candle Village in Deerfield, Massachusetts as well as to this outpost in Middletown, which opened in November 2019. You know who else opened a satellite brewery in Deerfield? Some minnow named Tree House Brewing. Powder Hollow doesn't care. Middletown has a couple other breweries, a cidery, a meadery, some great restaurants, and one of the legendary beer bars in the state. Powder Hollow doesn't care.
Yup, Powder Hollow's little taproom is plugging along just a block off of Main Street. Somehow. More hats off to them and more egg on my face.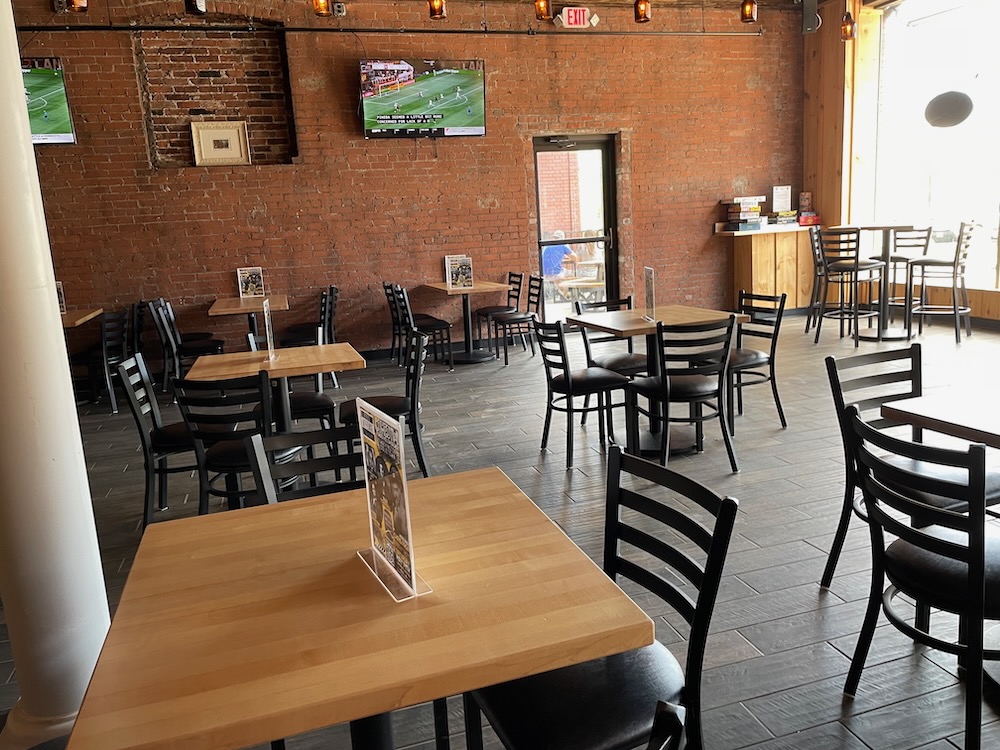 Now, before you get all riled up that I have some vendetta against the owner or something, please know that I don't. When the Connecticut beer community gets onto the topic of "worst breweries," Powder Hollow is almost universally included on those bottom-of-the barrel lists. For the record, when I wrote an (unpublished, and never will be published) ranking of Connecticut's 100 breweries when we hit 100 a few years ago, Powder Hollow was not in my bottom five. And frankly, when I think about all the breweries that have been open between 2005 and 2022, I don't think they'd even be in my bottom 10%.
You see? I'm not a hater. Here's some of what I wrote in that unpublished ranking:
93. Now we're getting somewhere – to the brewery you were expecting to see already. The brewery that defies all of the odds. The brewery that I hold up as the example of how most people don't understand the so-called craft beer market. Powder Hollow has been around for several years now, and "beer people" generally agree it is not a very good brewery. And yet, as one who worked in Enfield for a while, I can tell you that their taproom is more packed than most on a regular basis. They distributed perhaps the absolute worst distributed beer in Connecticut history and… they're still distributing that beer. They opened a winery in the same building. Not enough? There's now a Powder Hollow II on Main Street in Middletown! Shout out to Powder Hollow, man. They are the middle finger to me and people like me. They are the reason you have no idea what breweries are on the verge of closure based on your own palate. On the surface, I don't get it. After all, the beer here has been pretty awful from day one – although the pale I had the last time a bunch of coworkers forced me to go there wasn't the worst. So maybe things are looking up? Even if they're currently only "looking up" at 6% of our state's breweries.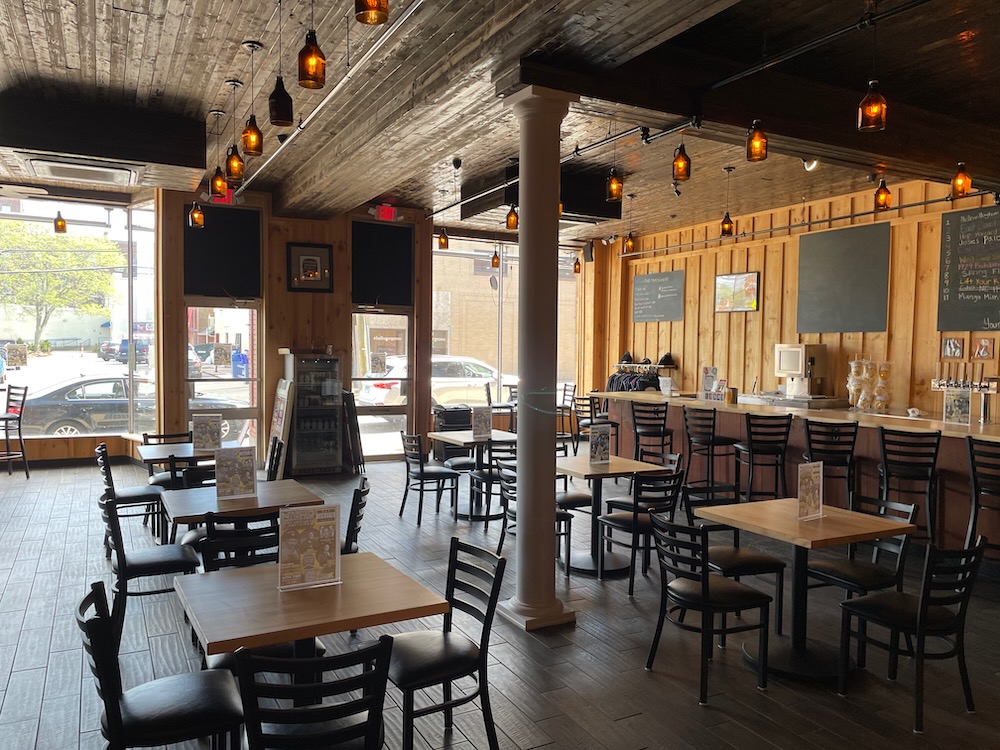 Heh. That last line was pretty good. And yes, if you were unaware, R Dee Winery is in the same building in Enfield. It's owned and operated by Powder Hollow's owner with his sister. Oh look, there's also the East Coast Cidery in the same building. Jesus, this guy is a force of alcohol.
There's almost no reason to go out of one's way to go to the Middletown branch – though it's always cool to support a local business owner. It's on the empty river end of Washington Street. They don't serve food. They serve mostly Powder Hollow beer and Barefoot wine. In fact, when I visited on a Saturday afternoon, I was alone. For the entire 40 minutes or so I was there. A few people walked by outside. Some may have even noticed the craziest sign I've ever seen at a brewery: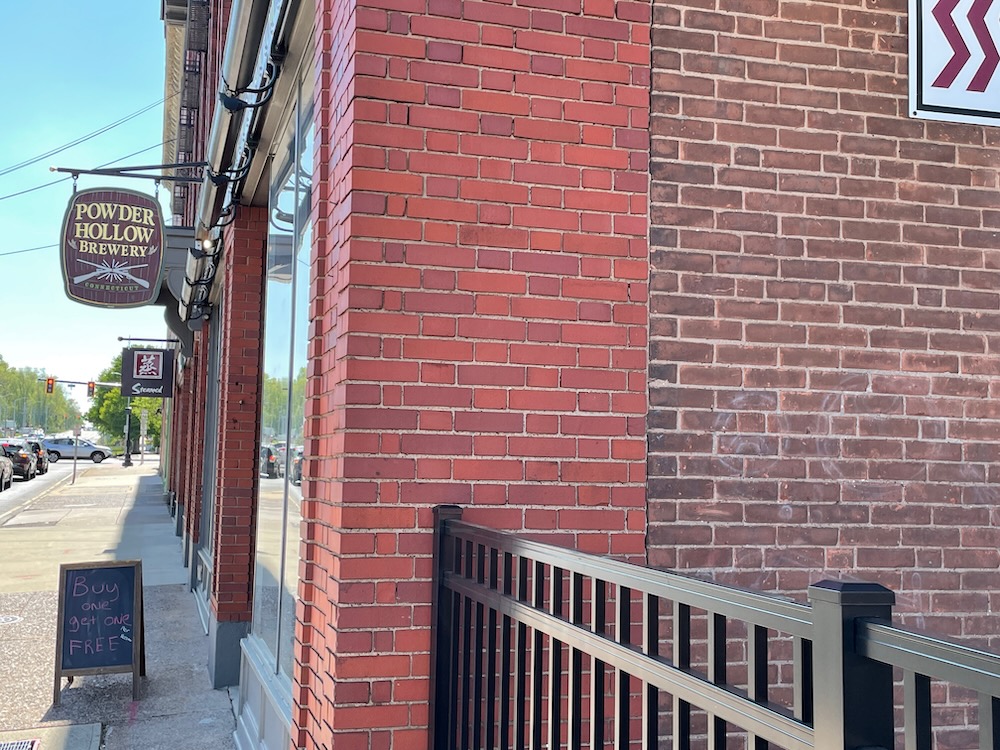 Can't read it? How about now?
Holy crap. They were giving away beer, no strings attached! Any style! BOGO beer! And I was the only person patronizing the place for 40 minutes!
But I'm not going to fall into the trap. I'm not going to suggest that literally giving away beer is a sign of imminent closure. Because again, Powder Hollow has proven to me that predicting such things is a fool's errand. The taproom is pretty nice, especially considering it used to be a driving school. (By the way, having a driving school here is pretty gutsy, what with Route 9's famous traffic lights and onramp stop signs within sight. That's quite an introduction to driving.)
The room and small outdoor patio can host about 100 people. There's talk of an "experimental" small batch brewing system on site, but I didn't bother asking the bored bartender about it. I simply didn't care. And really, would I really want something "experimental" from the brewery that gave me Strawberry Fields all those years ago? I think not.
When this branch brewery opened, it was open 7 days a week. In 2022, it is only open Thursday through Sunday, but again, I'm not going to draw any conclusions from that. But… I… can't… help myself.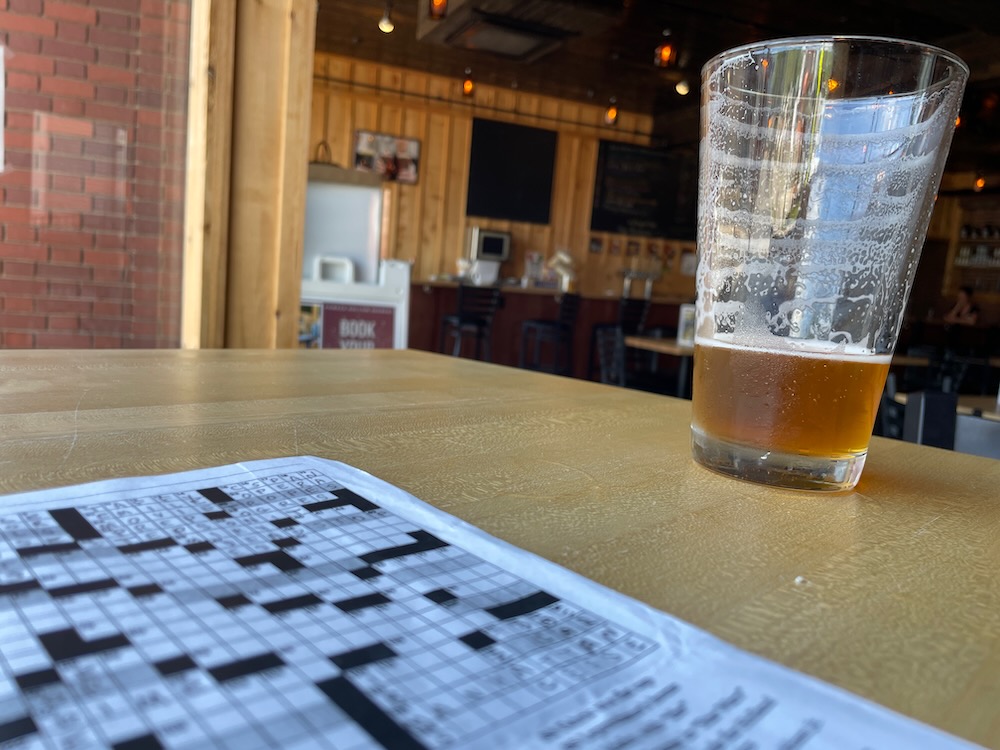 The Enfield location is successful because it's Enfield. As I said, it's become the townie bar to a large degree, and people just like the idea that the beer is brewed in-house. The owner is, by all accounts, a good guy and is well liked within the community up there. At the risk of stereotyping, a lot of Enfield's customers shifted from Ice House to Busch to Powder Hollow. And that's fine! I want Powder Hollow to succeed! And if anything, their success and expansion proves that I have absolutely no influence over the craft beer market as I was once absurdly accused of by a failing brewery owner. What a ridiculous idea that is.
But Middletown? I dunno, man. That's a much, much tougher market. There are so many more options here at which to eat and drink. Places that aren't giving away beers.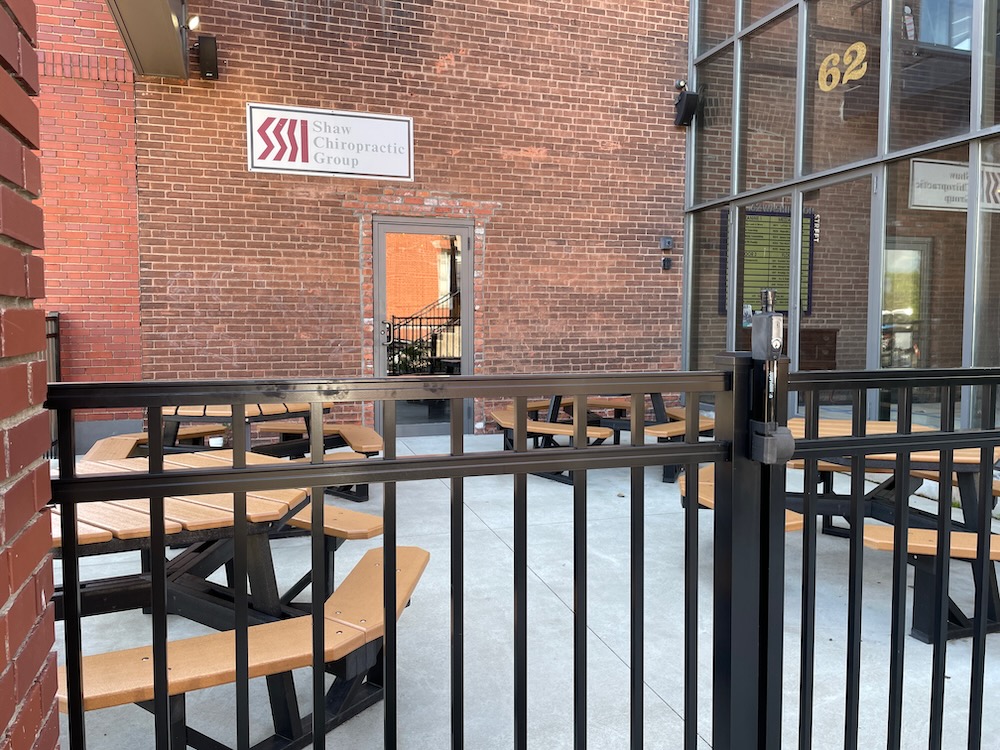 Speaking of which, the pale ale I had was pretty good. My notes from my visit are: "Why? Empty at 3 on a Saturday. BOGO! Pale ale is alright. 10 on tap. I can't believe this exists."
But I can believe I left without grabbing a second, fricking free beer. I might have been tempted to try something "experimental" and, well, I respect myself more as I grow older and wiser. But you? You can go for it and let me know.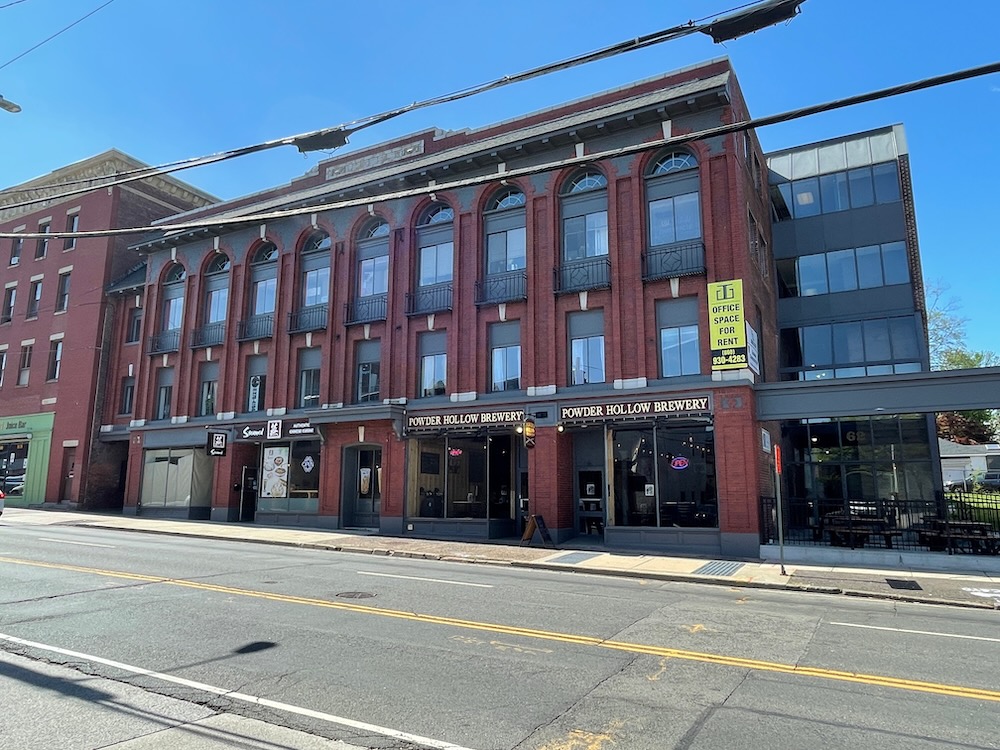 Powder Hollow Brewery
CTMQ's page on CT Breweries and Brewpubs