Rosa? and Bianca?
Rosabianca Vineyards, North Branford
October 2015
I have written far too many times about certain pockets of Connecticut that insist on referring to their locale as the pocket and not the larger town. Rockville, Weatogue, Noank, and Northford spring to mind. Northford is particularly galling if only because to date, Google Maps doesn't have North Branford's boundary's correct. I blame the Northford Illuminati.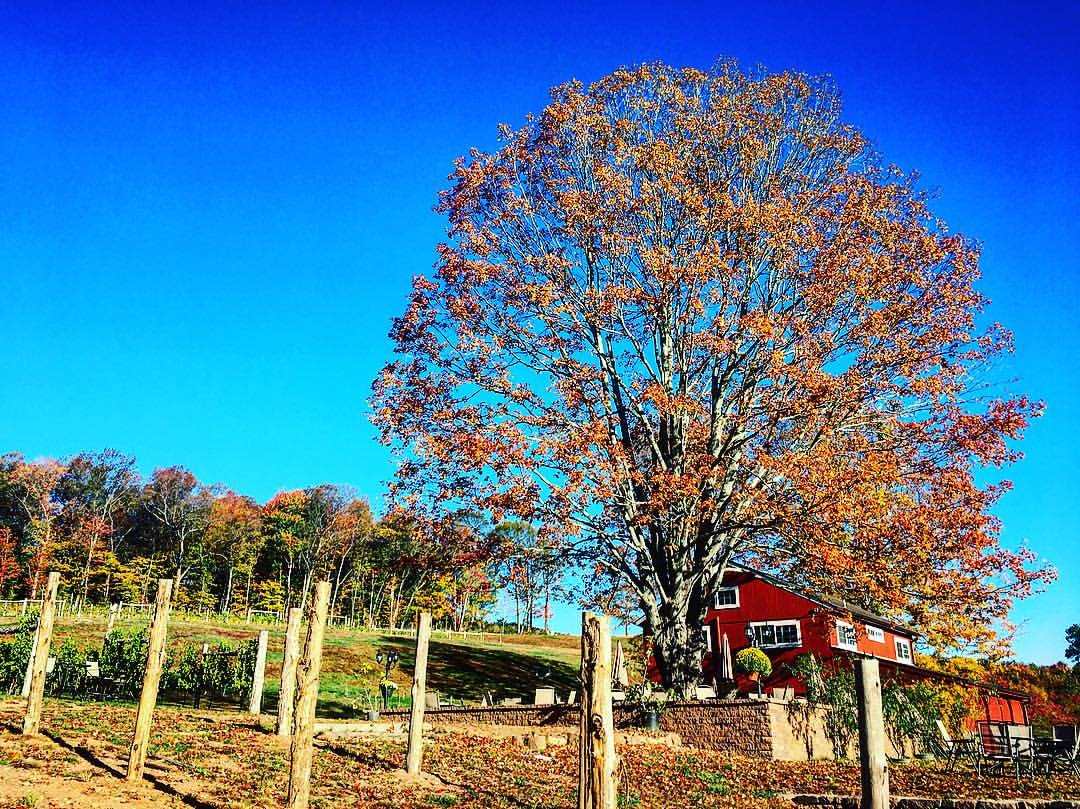 Northford isn't large and it's not densely populated. Why has it become such a thing? Why do Northford residents and businesses try to distance themselves from North Branford so much? Rosabianca Vineyards, of course, is part of the Northford crew:
In 2012, we purchased the ten acre property. We planted our first acre of Cayuga grapes in 2014 and opened our tasting room in 2015. In 2015, we planted our second acre of Seyval Blanc grapes and in 2016 we planted a new grape varietal, Aromella. As we grow our vineyards, we will continue to source our grapes from California but all the wines are crafted in Northford, CT.
I know, I know. This bothers me way more than it should – and it wouldn't affect me at all if it didn't affect Google Maps' boundaries! That's the worst!
Perhaps some wine will chill me out. Okay. Rosabianca Vineyards in the northern section of North Branford fits the bill. What a cute little farmhouse-feeling tasting room! With an old school Italian guy at the helm! What could be better on a chilly and rainy day in southern Connecticut?
You know what's crazy about this place? If someone tells you that they went to Rosabianca Vineyards, surely you'd think, "'Rosa bianca', that's neat. Rosa is red or pink in Italian and I'm pretty sure 'bianca' is white, so that's a nice sounding name for a winery." And you'd be right; it is a nice name for a winery. So what's so crazy about the name?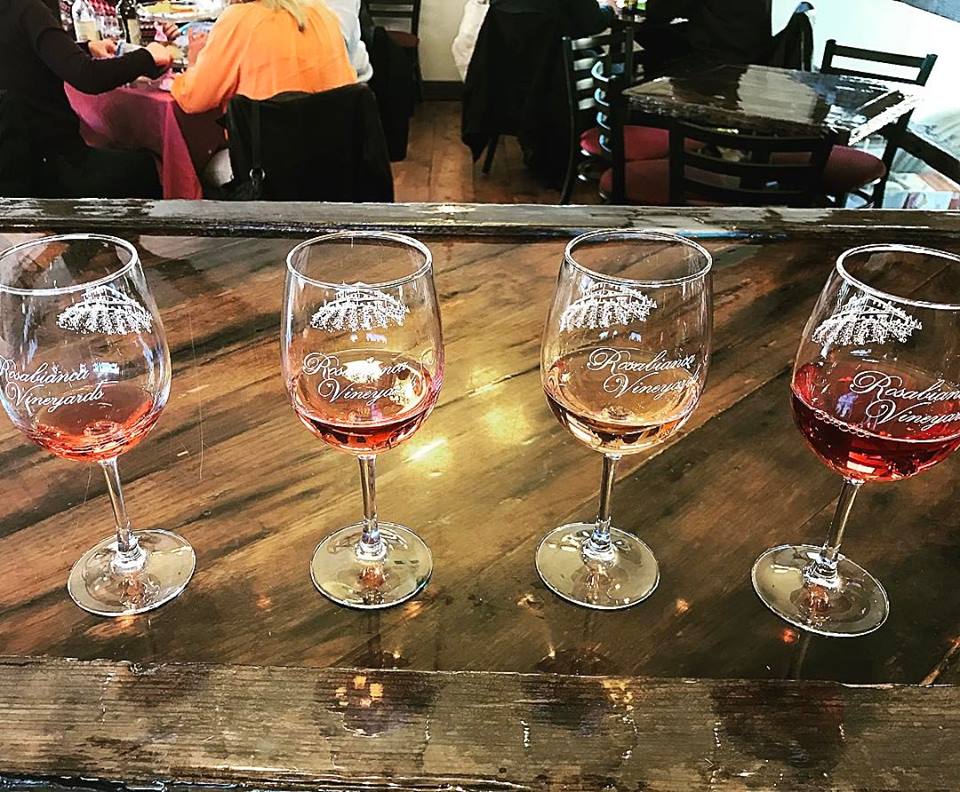 The owner and wine-maker's name is Charlie… Charlie Rosabianca. C'mon! That can't be real. The guy was destined for this business.
Charlie Rosabianca has been making wine since the early 70s. He retired in 2010 and decided to open a vineyard for two reasons, one because he loves making wine and talking about them and two his father, Andrea, always wanted to be a farmer. However, since coming to America from Italy in the 50s with a family to support Andrea was unable to pursue that dream. Instead Andrea became a carpenter but always had the most beautiful gardens. Unfortunately Andrea passed away in 1997 before he was able to fulfill his dream. Although he cannot be at the vineyard with Charlie, Charlie has decided to dedicate the vineyard to his father.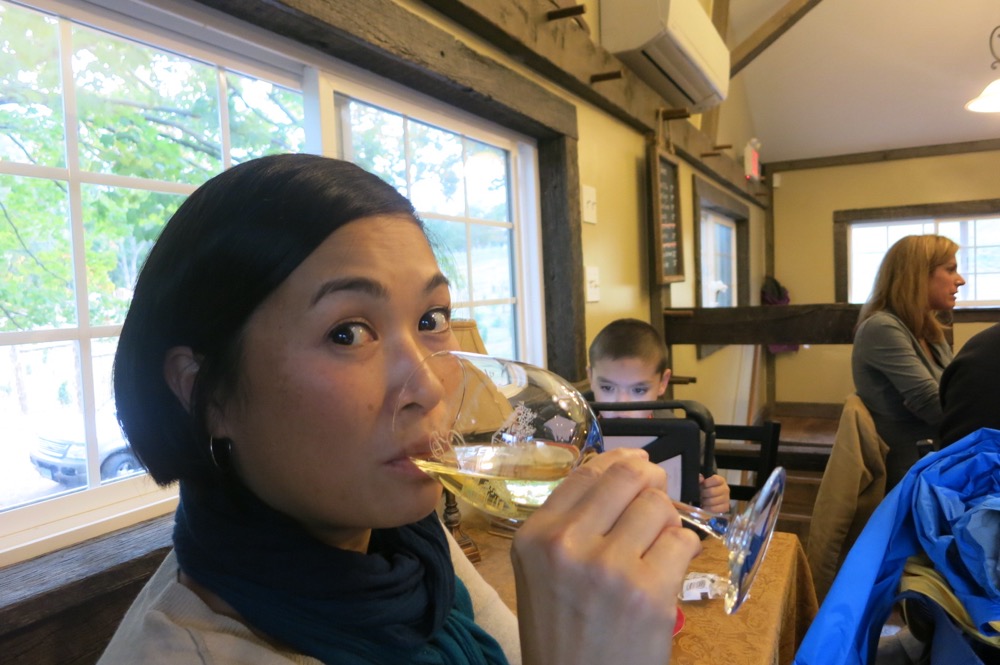 The quoted bit at the top of this page regarding estate grown grapes still holds true today. I believe they still only grow Connecticut stalwarts Seyval and Cayuga here, but have definitely expanded their offerings in the years since opening – using California and/or South American grapes. They've also added a large outdoor patio and hold music and comedy events as well.
We enjoyed our wines here, but we also purposely strayed from the estate grown grapes and went with some (more or less) California reds. I have no issue with this practice; growing wine grapes in Connecticut is really difficult – and impossible in some instances. On top of that, we visited Rosabianca in its infancy, so of course they had to import some grapes.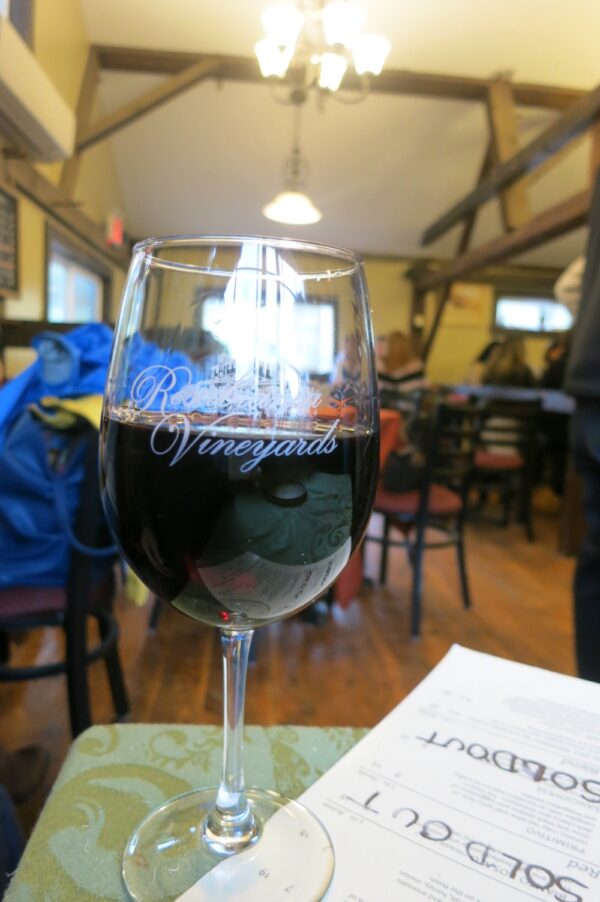 Hoang had some pinot grigio and I had the Primitivo red. I have no idea what grapes are in it, but it was pretty good. Hoang drank her glass with a smile, so I guess it was also good. Sorry I can't provide more color here… Yelpers and Facebook reviewers all love Rosabianca for what that's worth.
Rosabianca usually has about a dozen or more wines available; with an almost equal mix of whites and roses, reds and red blends. Since our visit in 2015, the winery has grown along with the vineyard itself and I should probably revisit at some point.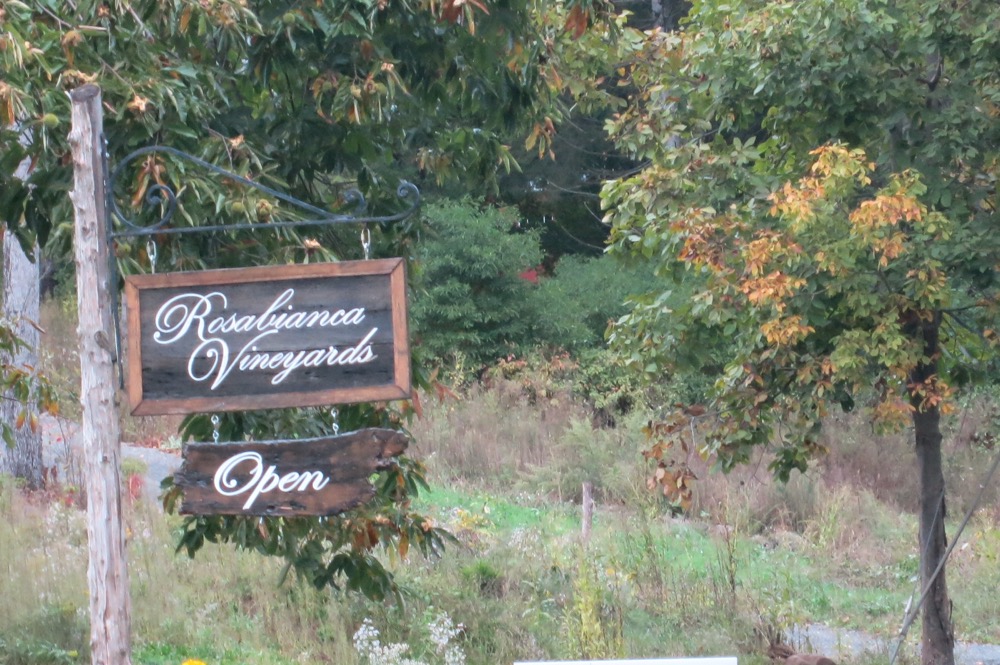 First two pictures from Rosabianca Vineyards
Rosabianca Vineyards
CTMQ's Visits to Connecticut Wineries