Egg on My Face
Scotties Frozen Custard, Colchester
May 2019
Pardon me for a moment as I set my brain to accept the fact that "Scotties" has no apostrophe. Collins Creamery in Enfield doesn't either, but that one's easier to accept. Then there's Collin's Diner in North Canaan which does have one whereas Phil Collins definitely does not. Moving on…
Each year in May I post my homemade ice cream list on the CTMQ facebook group. The purpose is three-fold: to get readers excited for summer, a crowdsourcing effort to learn of places not on my list, and, well, because it's an easy post to make that requires no effort on my part. It's that second reason that brought me to Scotties. A friend of mine commented that it should be on my list and while agreeing with him, I implied that I didn't like custard.
Because I didn't like custard. He assured me that this custard wasn't eggy at all to which I replied, "it's custard and therefore it's always eggy."
But as your intrepid "do everything in Connecticut" reporter, I found myself in Colchester one afternoon and I was hungry. Hungry enough to drop a few bucks on some eggy frozen dessert? Apparently, yes.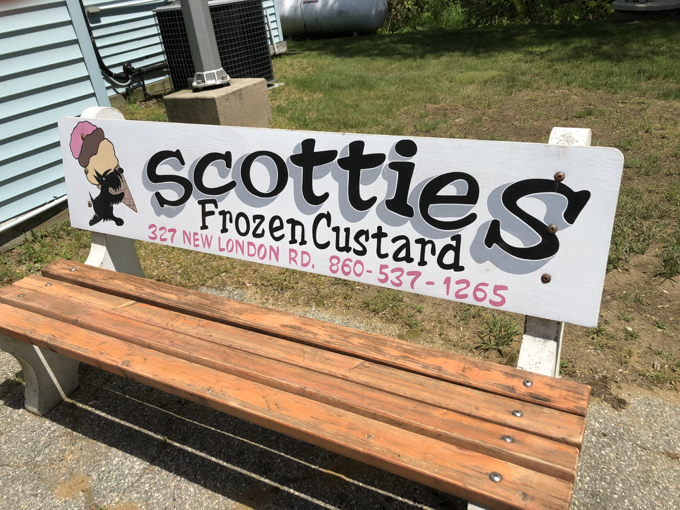 Never having heard of Scotties, I was interested to learn about how they came to be.
Owners Mike Haggerty and Kathy Steffens are proud to present Milwaukee's best-kept and tastiest secret, the variety of ice cream known as frozen custard. Kathy grew up in Milwaukee, "the custard capital of the world" and was disappointed to find that this delectable gourmet ice cream was not available upon moving to CT. Encouraged by the prospective opportunity along with a quest to share this delicious product with Connecticut, the idea for "Scotties Frozen Custard" was born.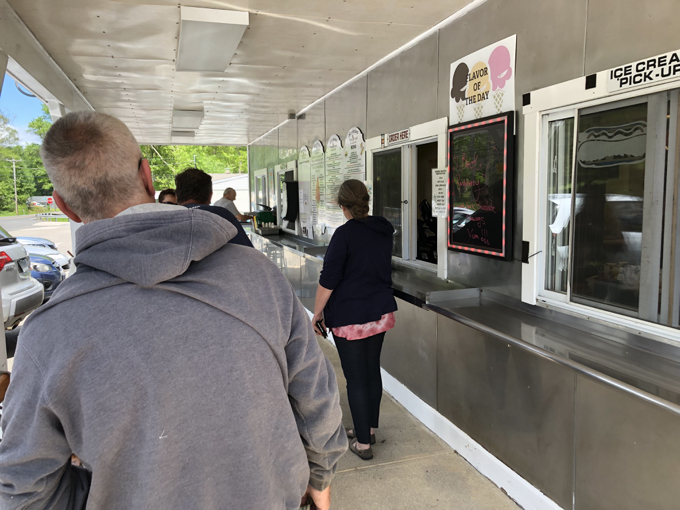 Cool. I like when people bring outside regionality to Connecticut. But what about the name?
We owned and adored two Scottish Terriers, Hootie and Louie, our distinguished mascots who are forever in our hearts.
Sorry, still an awkward name. Scotties offers more than just frozen custard; it's a full service roadside food stand with all the typical lunch items one associates with such places. Hot dogs, burgers, fried fish, fries, etc. There was a line on a weekday and everyone was buying lots of food – a good sign. Colchester is also home to Harry's Place, which is pretty much the same exact thing. Harry's is just much older and also has an appropriate apostrophe in its name.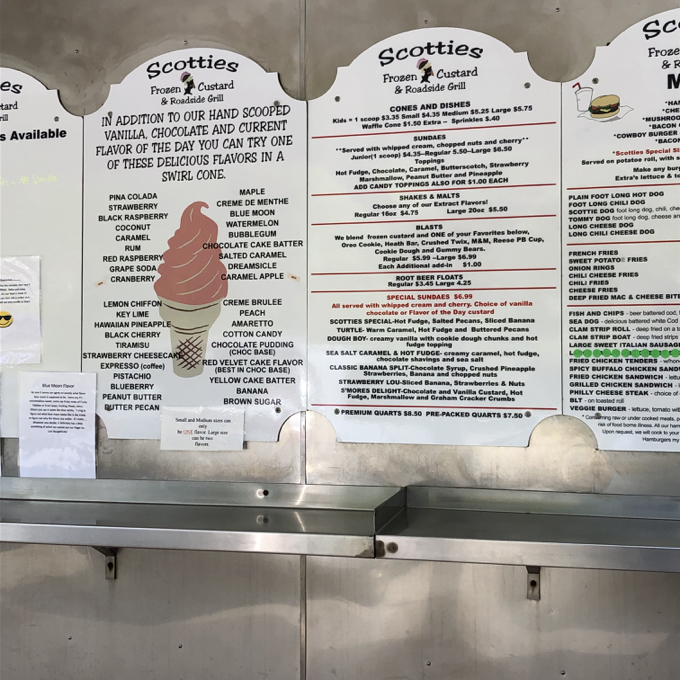 I was only here for the frozen custard, and was pleased to see a whole bunch of flavor options. I ordered the flavor of the day (black raspberry with chocolate shavings) and waited a few minutes. Curious, I wanted to learn if Milwaukee frozen custard was any different from what I was expecting.
Frozen custard is a richer, premium ice cream that contains egg yolks which account for it's [sic] rich taste. Our specialized machine allows less air into the custard which results in a oh so creamy texture. We make it fresh every day! We have a colorful array of frozen custard flavor options, over 30 actually!
I found the missing apostrophe! Okay, okay, I'll let it go. I'm being ridiculous. But seriously, I'd like to know more.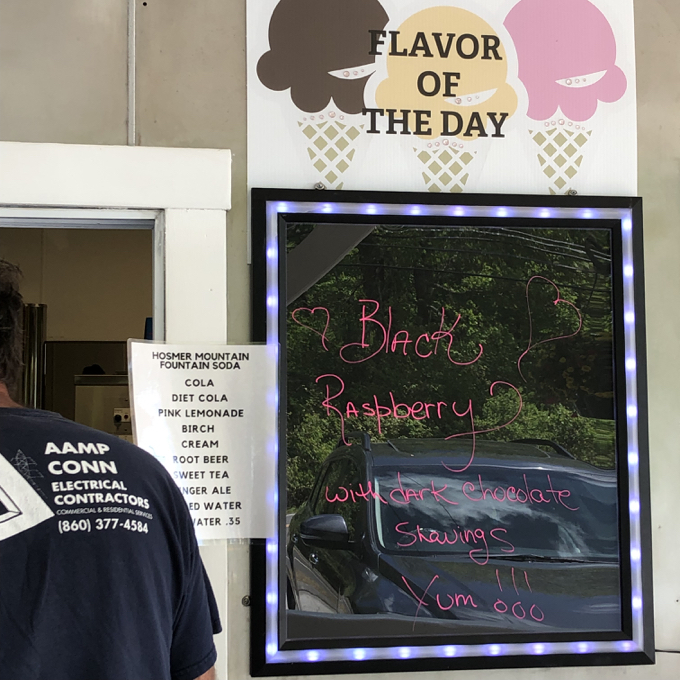 Frozen custard is a richer premium ice cream with a higher butterfat and egg content. In comparison to ordinary ice cream, frozen custard is ambrosia and the taste of nostalgia.
Ah yes, that's the good stuff. I have no idea what that means, but it's got my mouth watering for some higher egg content… joking aside, I was really very leery of this stuff. I was prepared to hate it. But, sigh, let's hear them out.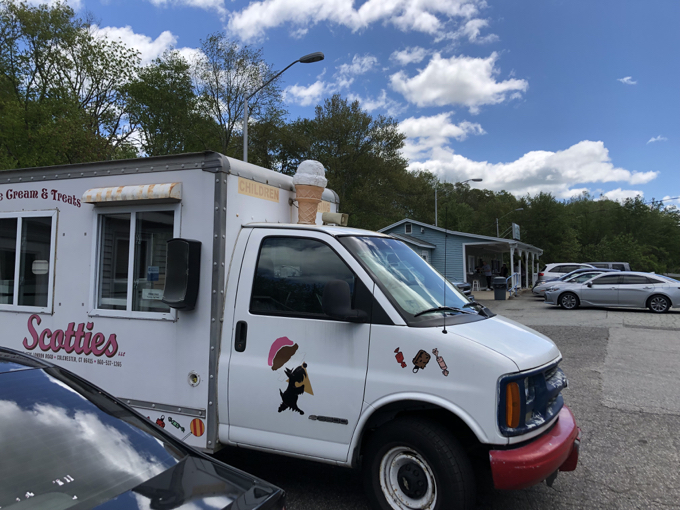 Although it has certain similarities, it isn't to be confused with baked custard or with ice milk extruded into cones and sundaes at various other establishments.

Ice cream and frozen custard both contain cream, sugar and flavoring, but that's where the resemblance ends. While both desserts must contain more that 10% butterfat to be worthy of their names under the "standard of identity", frozen custard generally contains more, which accounts for its rich taste.

Frozen custard is chilled to only 23 degrees. Ice cream is frozen to a solid 10 degrees. Most brands of ice cream contain about 45% air, or twice that of frozen custard. The amount of air that is added results in "overrun".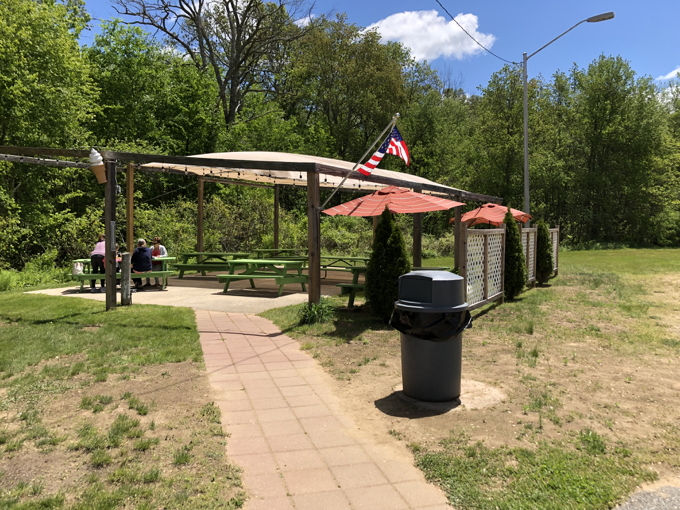 What really accounts for impression connoisseurs have that frozen custard is richer than ordinary ice cream is the egg yolks in the recipe. Frozen custard must contain 1.4% yolk. Frozen custard is what ice cream ought to be and we're sure you'll be bowled over after your first lick! Curious about a new frozen custard fan's first response? "It's so creamy" we hear it over and over again!

Our custard is always made fresh daily on the premises throughout the day by a specialized frozen custard machine with only the freshest of ingredients.

Don't be fooled by imitations or wanna be's. Real frozen custard, like that sold in the Mid-West can only be made in specialized equipment made specifically for this purpose.
Oh snap, calling out the posers. I like a good smack-talking Midwesterner. I grabbed my cone and made haste for the picnic area. I say "made haste" because my frozen custard cone was already melting. It was a sunny day, but it wasn't very hot. Backing up to a few paragraphs above, that bit about how this stuff is "chilled to only 23 degrees" might not be my favorite part of the frozen custard experience. But I guess that's just how this stuff works.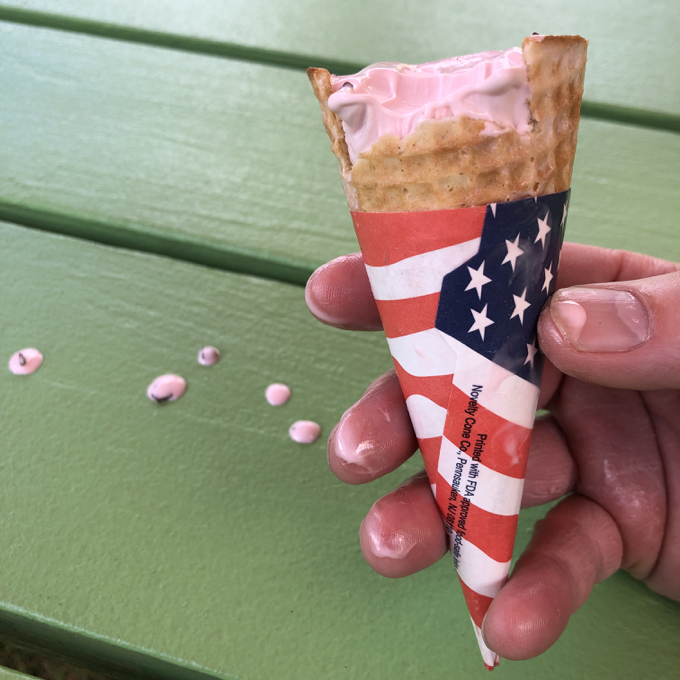 Deep breath.
Um. Wow. This stuff is…
Really…
Good. Mea culpa. I quickly forgot about my custard covered fingers and just enjoyed my treat. It is way creamier than ice cream and the flavor just popped. I rather enjoy happy surprises and am even happier to write about them for you all to read. Scotties is totally different than the few other custards, including frozen custards, that I've had over the years. It tastes just like premium, high fat ice cream but is a wholly different animal. Yes, it's far meltier which I imagine is a big problem come July and August, but fans probably don't even care.
And most importantly, it wasn't eggy at all.
All the egg is right here on my face.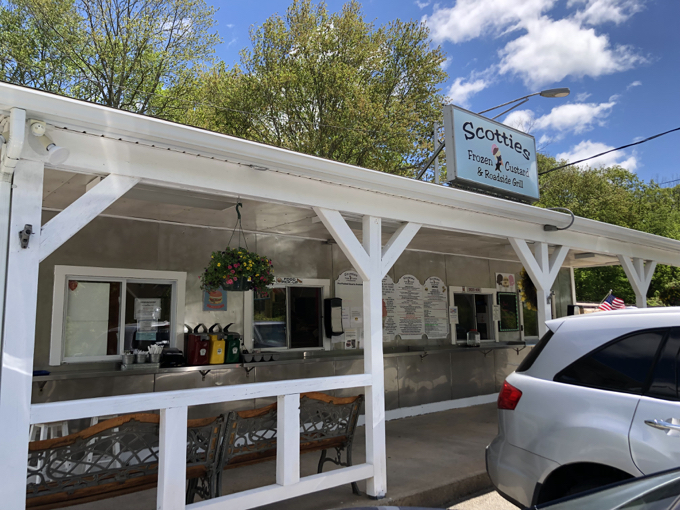 Scotties Frozen Custard
CTMQ's Homemade Ice Cream Trail