Awww, Shunocks
Shunock River Brewery, North Stonington
February 2020
I always feel it is my duty to state up front when I visit a brewery in its first month or two. I also feel that if you open a business selling beer that you make, that beer should be ready to be sold. But all the other stuff like decor and variety and customer service, etc? I'm much more forgiving on those things, especially for low-key downlow locals-only breweries like North Stonington's Shunock River.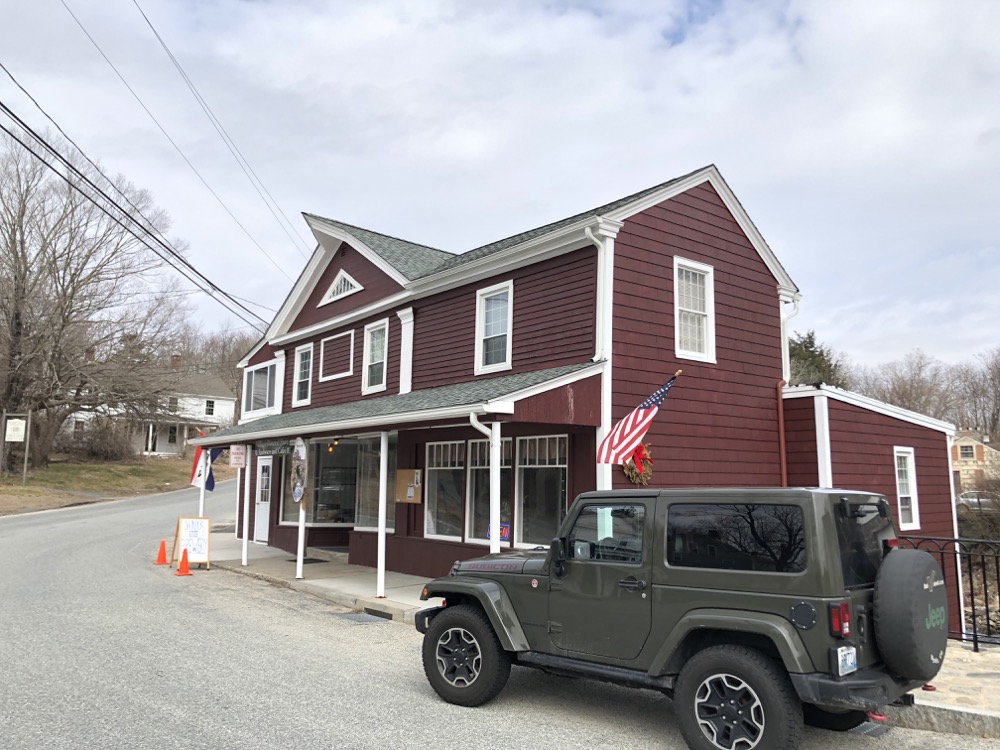 North Stonington is home to Jonathan Edwards Winery, which most people regard as Connecticut's best. Boston's Trillium Brewing bought farmland here in 2019 and may open a brewery here someday. The town also goes by the moniker NoSto which I like.
Casinos are relatively close, Mystic is just down the road… maybe this quaint little brewery and café can really take off. They have a slogan:
WE BELIEVE BEER MAKES EVERYTHING BETTER
Cirrhosis and domestic abuse would like a word with Shunock River. What? Too dark? Sorry.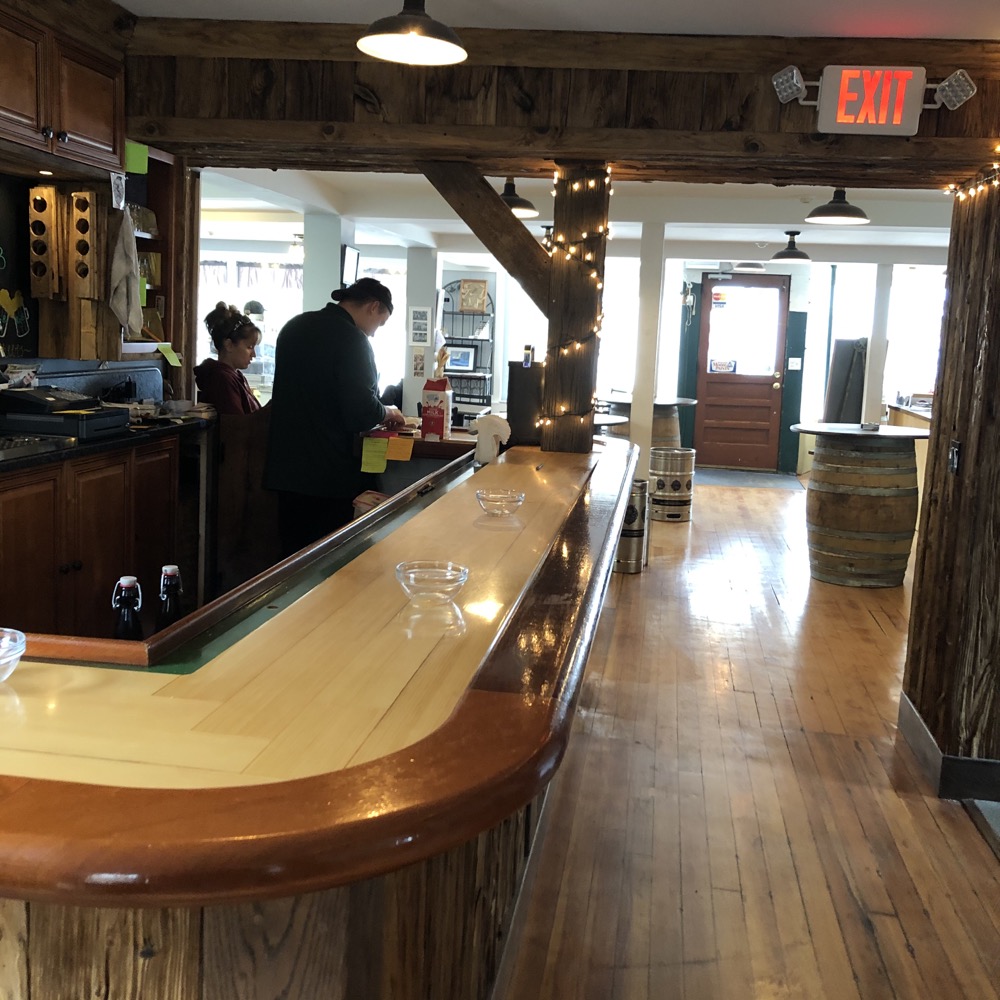 I don't recall there being a cafe component when I visited early in the brewery's life. While many were forced to add food options during the pandemic, I believe it was always part of Shunock River's business plan. They offer "wood fired pizza" and if I'm to believe the Facebook reviews, it is very good wood fired pizza.
There's something about these plucky little breweries that appeals to me. They have no intention of large scale distribution. They have no marketing budget or plan. They seem quite content to be the small place for local folks to gather and relax for a couple hours now and again. (I wasn't even sure this place was real until they actually opened and the local Patch or something noted it.)
When I visited, the front of the house – the cafe part – was still being built out. No matter, I was here for the beer anyway. Their brewing system is incredibly small, but that's not so rare. They had six beer on tap and I believe that is the number they will always have on tap. I'm fine with that.
All of our beers are handcrafted & brewed weekly with Connecticut grown; using all-natural ingredients in small batches for maximum freshness & tastiness.
It's like they copy and pasted that from somewhere but their cursor didn't capture all the words. Maybe they did it on their iPhone because I have a devil of a time with that. The bartender host guy was effusively nice to me. I think I was probably an anomalous patron at that time… perhaps one of the first people he didn't personally know.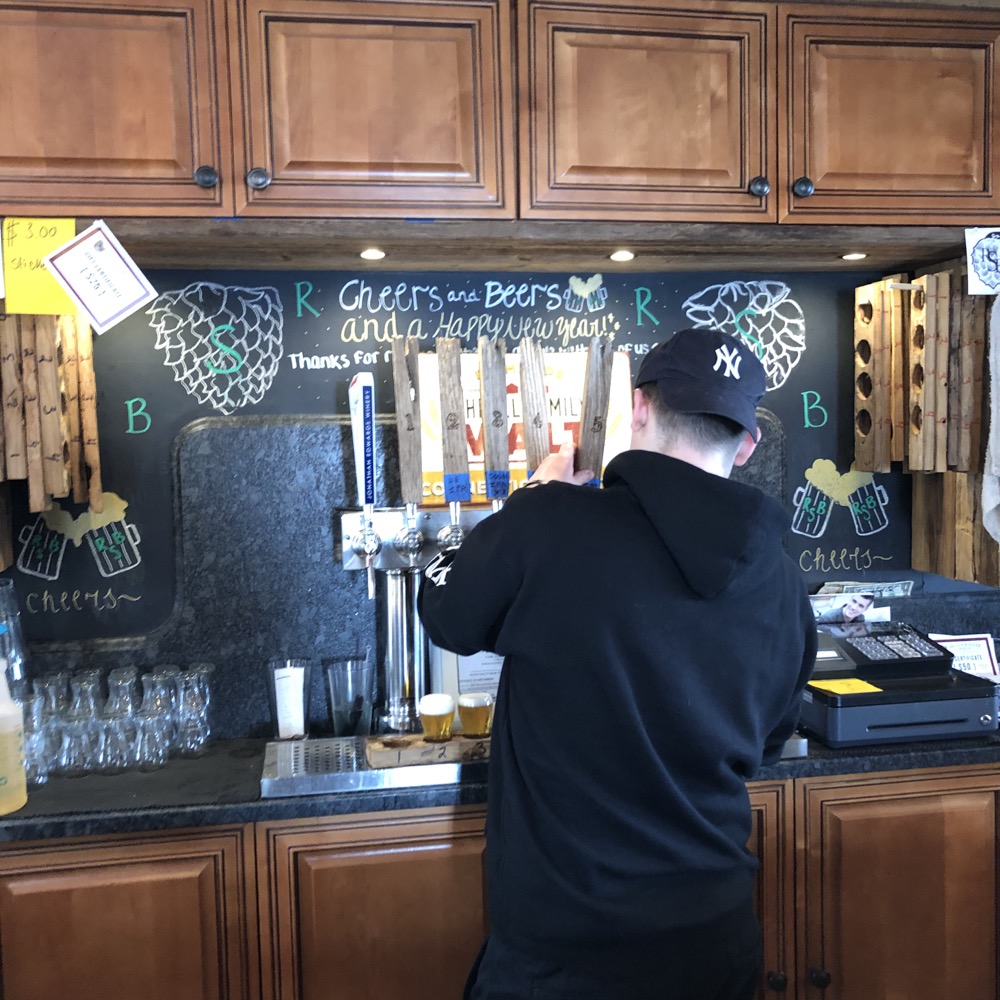 And perhaps that's why he immediately was all over me to try their "Orange Creamsicle IPA" with lactose. Chill, dude. I'll choose what I choose. Do I look like a lactose IPA drinker?
Seriously. Do I?
I told him no thanks, I do not like candy dessert IPAs and chose a flight of the lager, the DIPA, the "honey maple brown," and the Baltic porter. A Baltic porter! In 2020! Fantastic.
The taproom was pretty sparse when I visited, but more recent pictures show it's been spruced up a bit. As I tasted the "North Stonington Lager" (my notes declared it "ok") the bartender began chatting me up. Where was I from? What brought me to the brewery? I gave my usual lie; something about how I was down here visiting a friend and he told me about this place, blah, blah, blah. (It sounds better than I live an hour away and came down to this part of the state to specifically patronize your business for the purposes of a website I write, trust me.)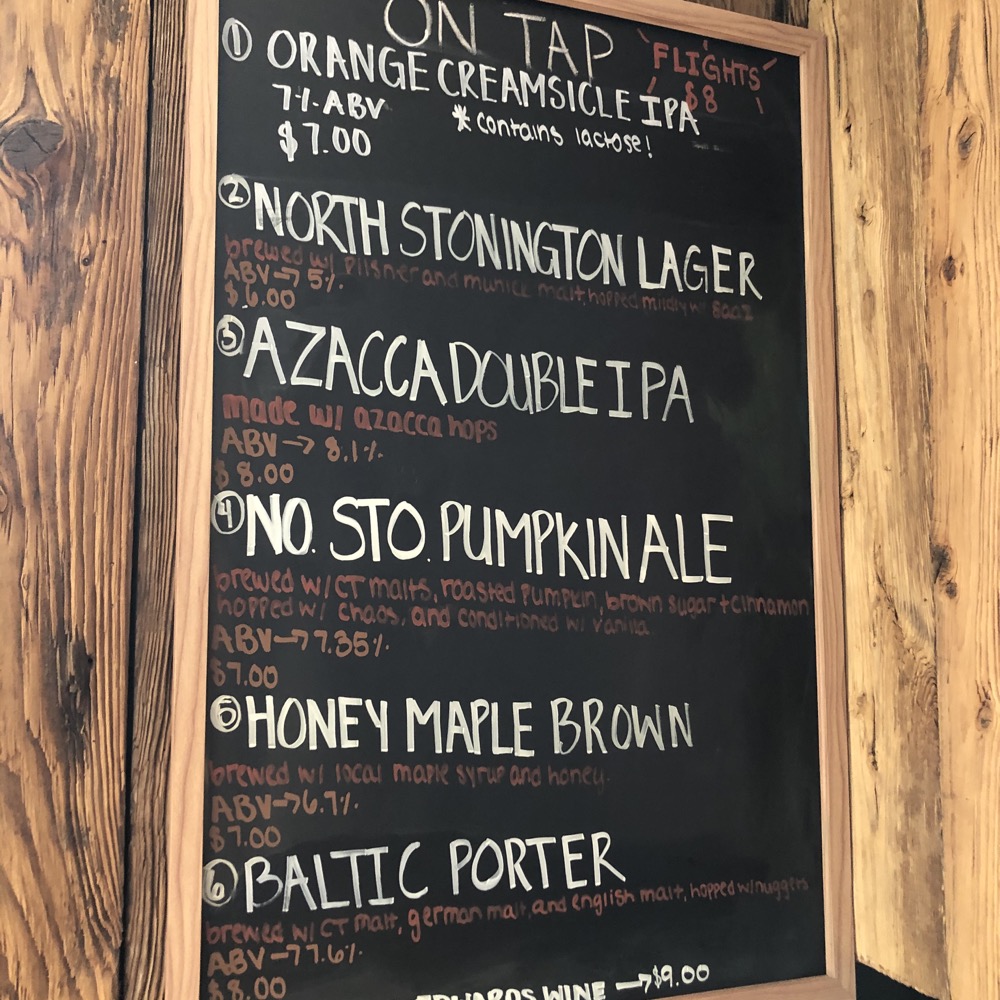 He said, "A day away from the wife then." I know it was a case of a bro being a bro, but bro, I kinda rather like doing stuff with my wife. And believe it or not, many husbands do. His comment bothered me more than it should have.
The DIPA also bothered me, as I detected a phenolic flaw.
If this place looks and feels like a step back in time, the honey brown ale on tap only confirmed that. Honey Brown?! You know you all loved that mysterious Honey Brown Lager back in the 1990's. (I just looked as it was always just "Honey Brown" with no actual brewery attached… it was brewed out of Genesee in Rochester.
I did not enjoy the honey brown here. I did rather enjoy the Baltic porter, however. It was pretty good! I see that now, well into their existence, they've expanded their lineup quite a bit. And the pizza ovens are fired up. They have local live entertainment. One could say they're the place to go in NoSto. (As one from WeHa, I don't really know NoSto though.) I overheard the other patrons during my visit explain how "sand makes rust" and some intel about the local truck drag racing scene. Just adding some color to my story, nothing more.
Wrapping this up, Shunock River Brewery & Village Cafe exists. Hats off to the owners for rehabbing the old building and getting their brewery up and running. It provides a welcoming and cool little spot to enjoy some acceptable beer and purportedly good pizza without having to go down into Stonington and its faster pace of life. I'll be curious to revisit in the future to see how they've grown and improved. Maybe.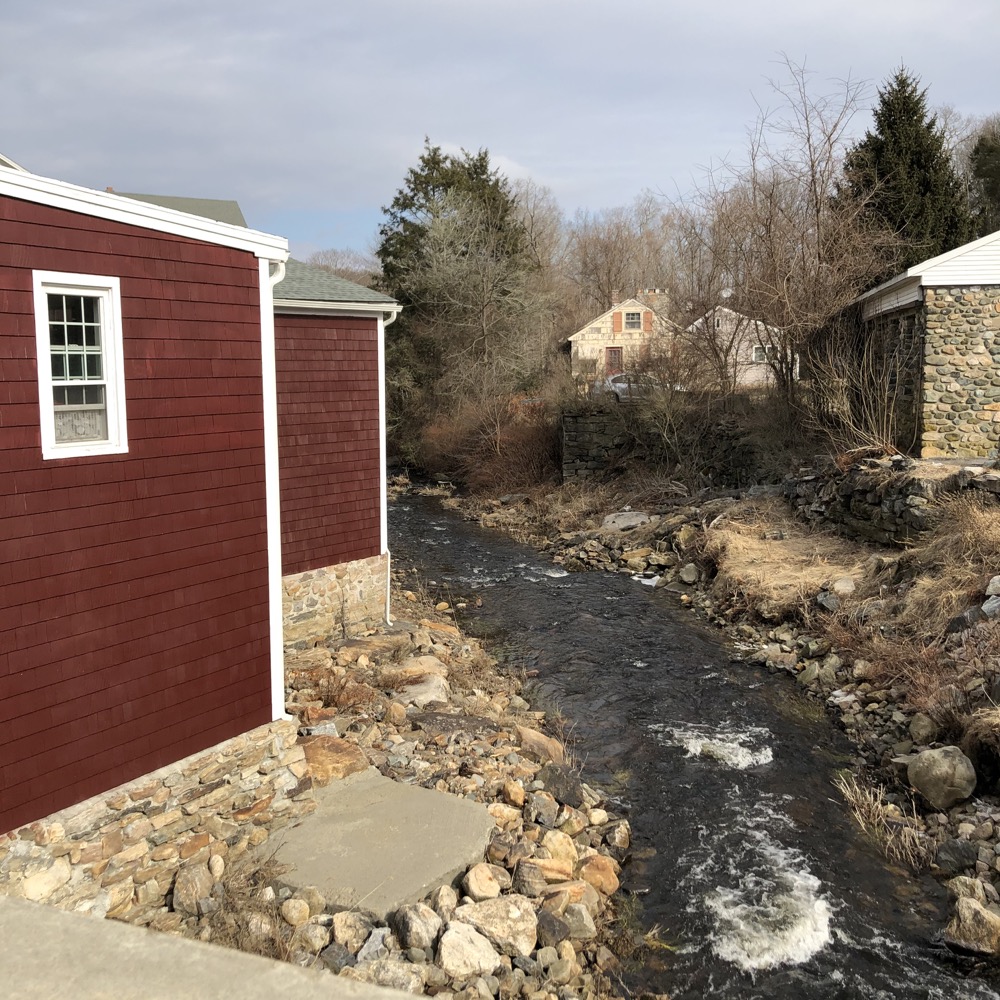 Shunock River Brewery & Village Cafe
CTMQ's Breweries and Brewpubs