Southington Land Conservation Trust
Queen Street. I-84. I-84. Queen Street. I know some Southington residents who are pretty darn happy with their town, and probably don't want outsiders like me urging people to check out the town beyond the major thoroughfares. Well, tough.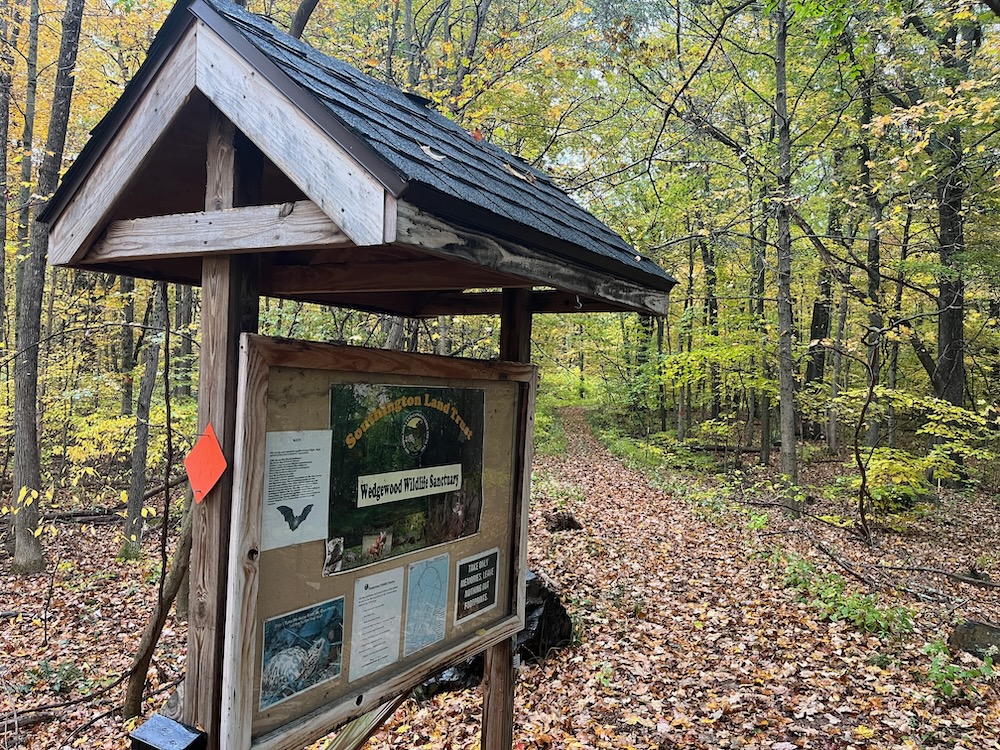 The town owns and maintains a bunch of woodland properties and the CFPA's Metacomet and Tunxis Trails course through the town. There are rolling orchards and true beauty spots around town. The land trust is fairly young but growing; fighting against the tide of new development and sprawl. I'm here for that.

The Preserves/Hikes:
Joyce Wildlife Sanctuary
Wedgewood Wildlife Sanctuary

Southington Land Conservation Trust
CTMQ's Land Trust Trails Page
CTMQ's Guide to Southington