Sperry: Not for Sperrys
Sperry Park & Falls, Woodbridge
January 2021
Sorry Woodbridge, I'm letting your secret out of the bag. It's just what I do. And I won't stop here either, as I darn well know of other things within your borders that you like to keep to yourself. Although I guess in non-winter, non-pandemic times Sperry Park is far more accessible than it appeared to me.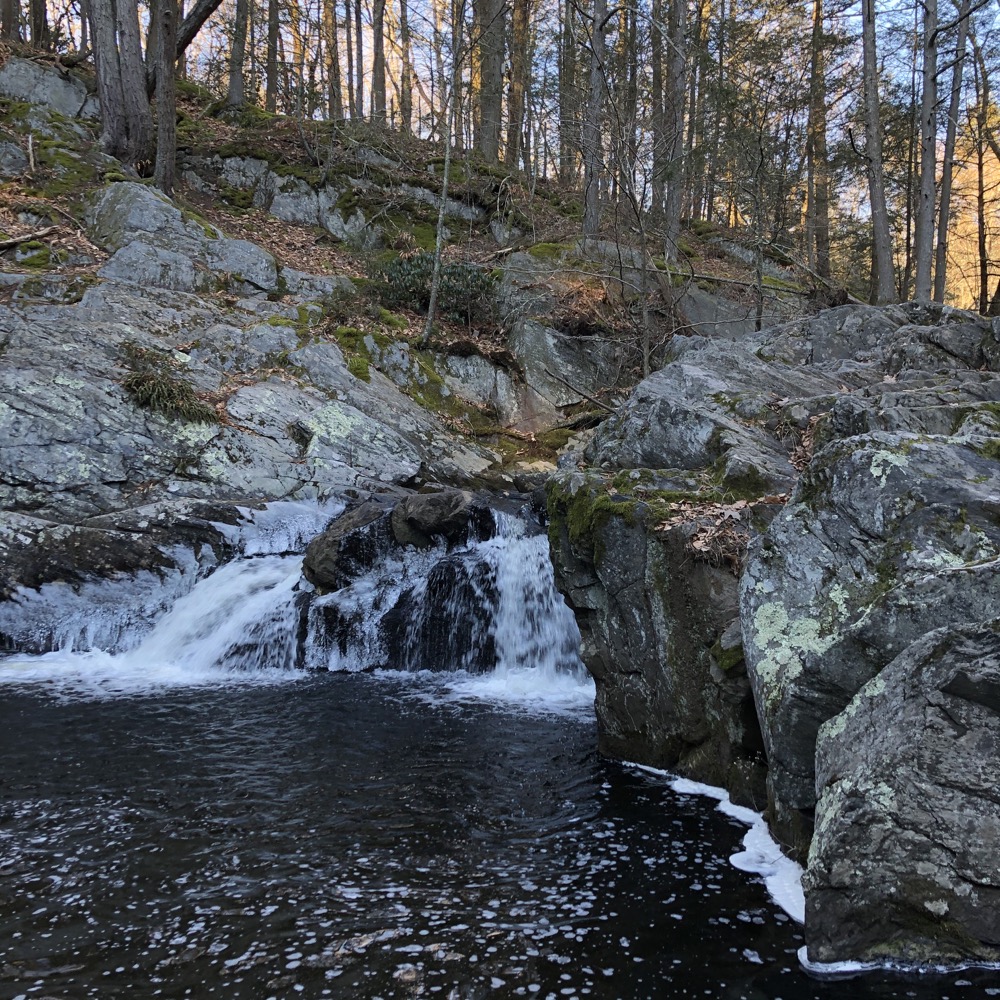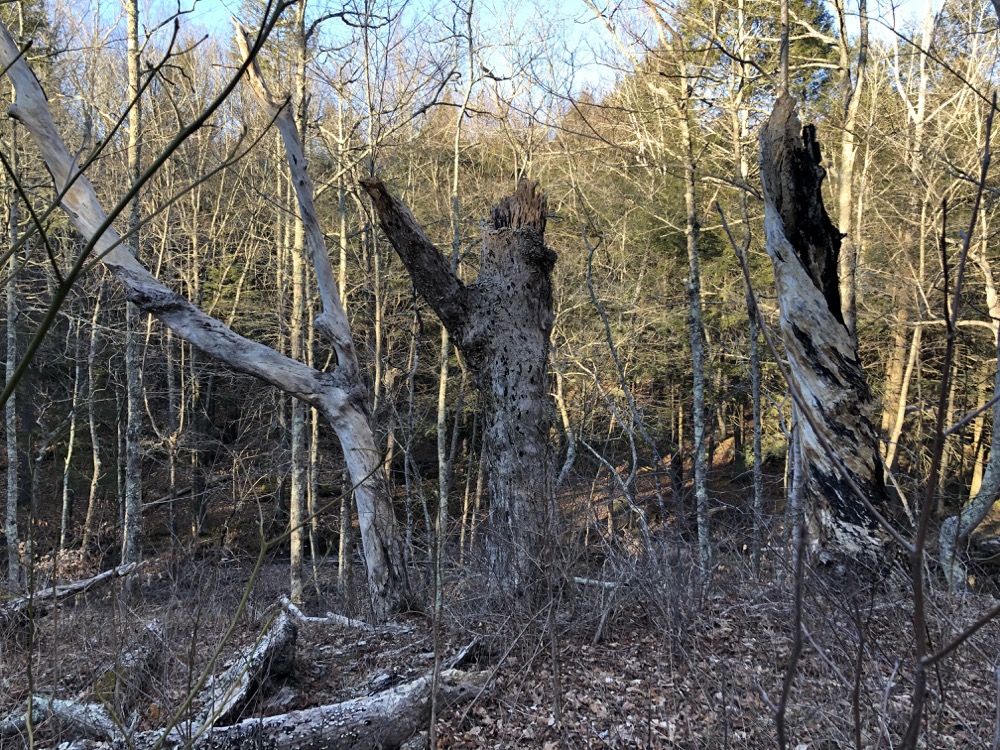 The dirt roads through the woods are closed for winter and signs told me Sperry Park itself, deep within the woods, was closed because too many people were congregating there in the previous COVID summer and fall. Swimming in the perfect-looking swimming hole is disallowed, but I'm sure it happens. That wasn't an issue when I visited around dawn on a frigid January morning, as I had the place to myself.
I had come down from the north, having hiked the RWA's Lake Chamberlain property in Bethany. Following the permitted trail down into Woodbridge, I wasn't really expecting much from Sperry Park. It's tiny and relatively inaccessible. Woodbridge has something called a "Greenway Trail System" which passes through here, via RWA property. A trail to the south of here is RWA property: Amity Road to Dillon Road.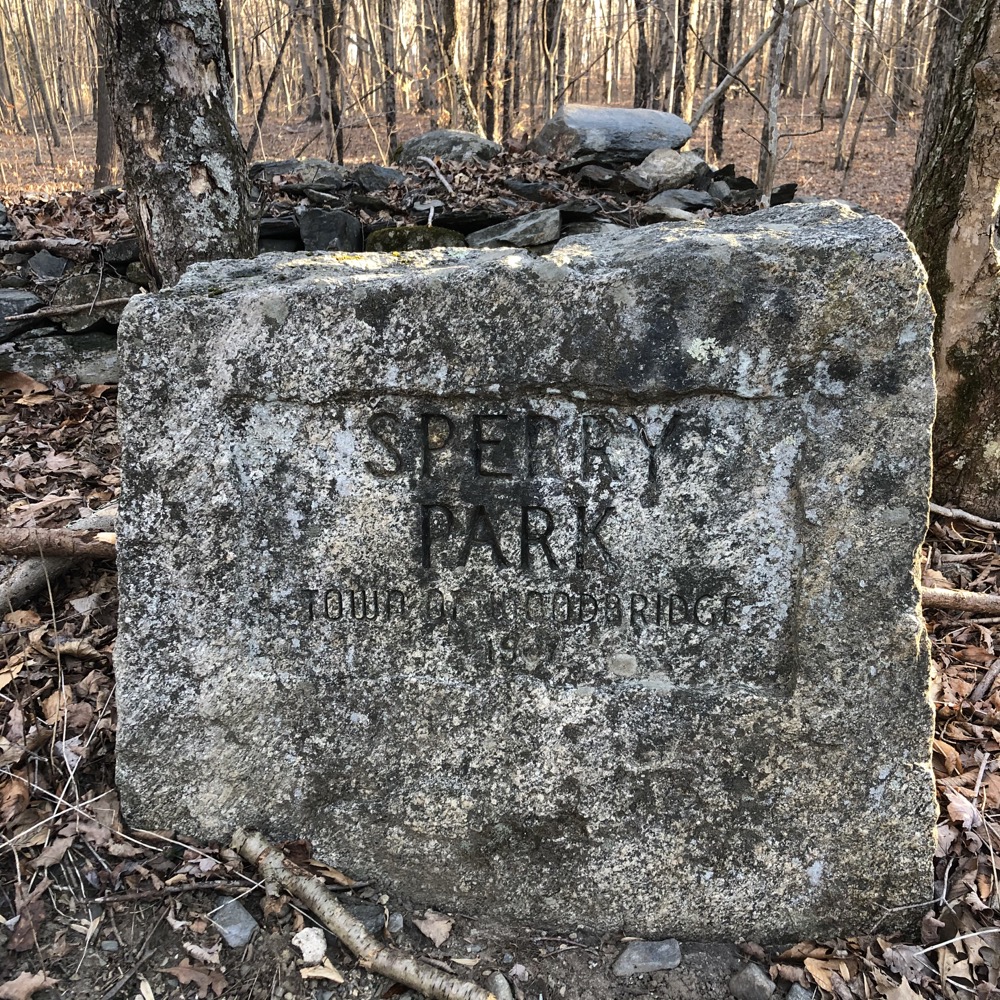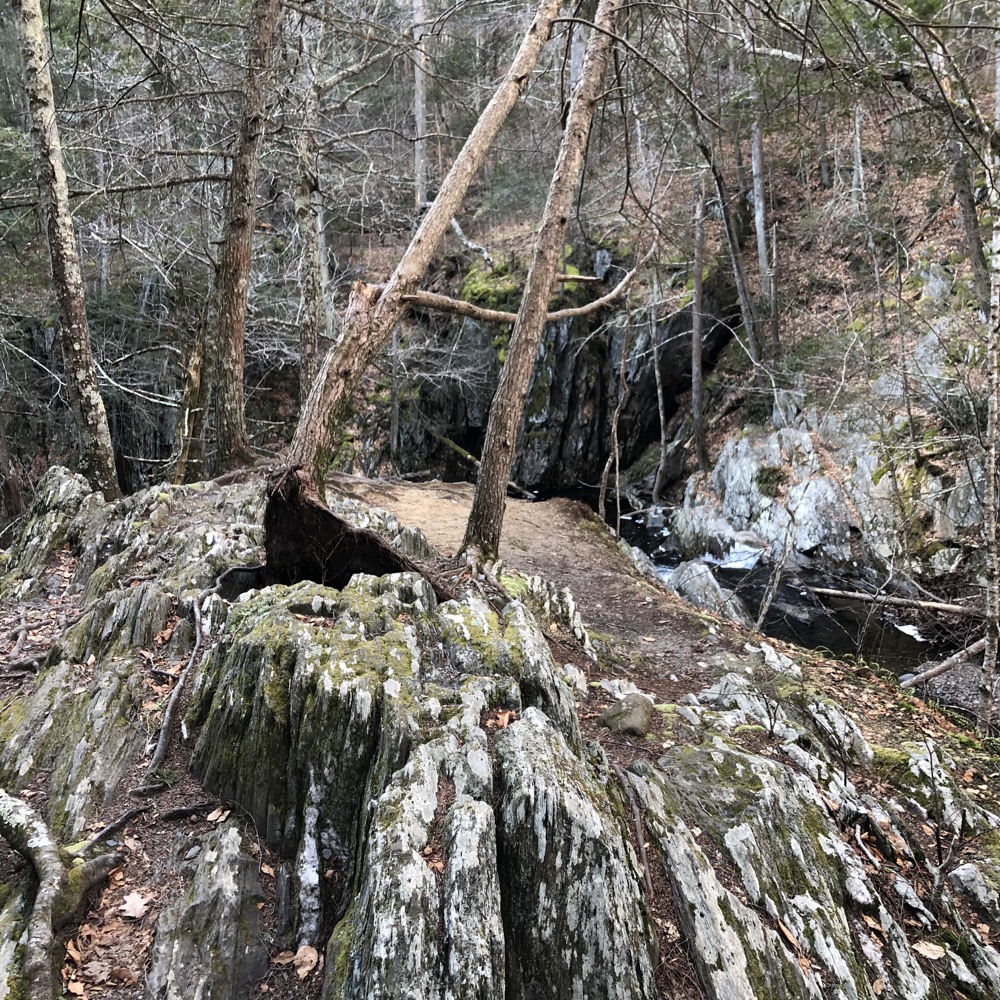 But Sperry Road itself seems to be okay to drive on most of the year, though parking at Sperry is certainly limited. The Sargent River flows south through the area from Lake Chamberlain down to Lake Glen in Woodbridge. These two water bodies are part of the five reservoirs that were created between 1889 and 1925 to form the West River Water Supply System.
But the history of Sperry Park goes back way further than that. Water from the falls was used to run a wool processing mill in the late 18th to early 19th-century. It was operated by the Sperry Family. The Sperry's are known as this town's First Family, having settled in Woodbridge back in 1648. Told ya. The Sperry family's "home lot" here was the first settled plot of land in what would become Woodbridge.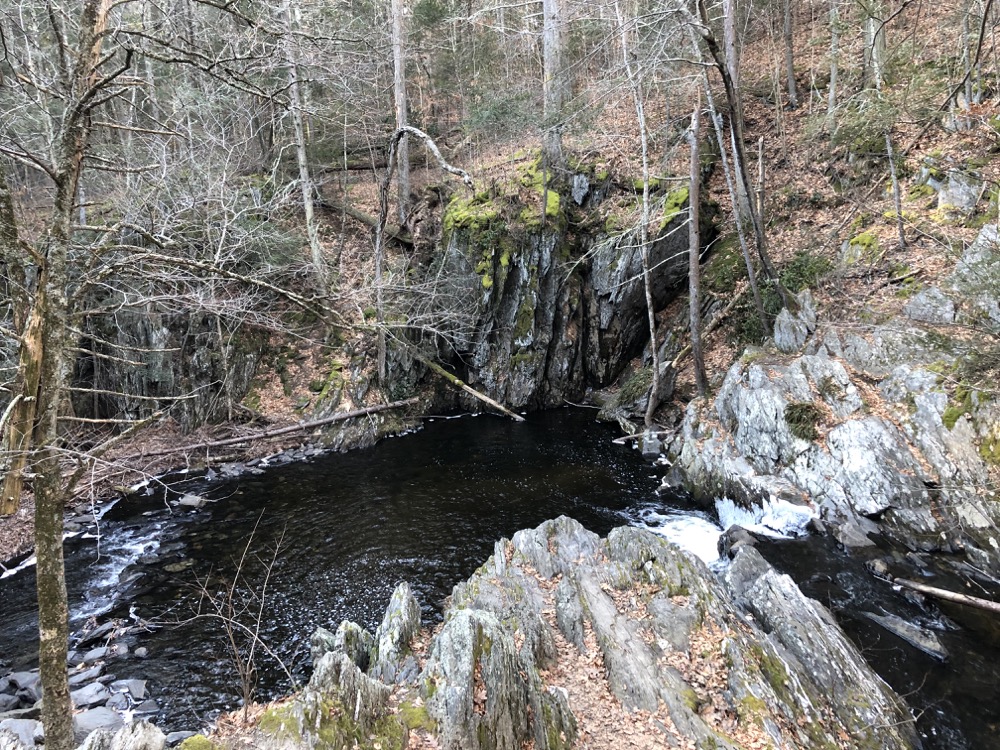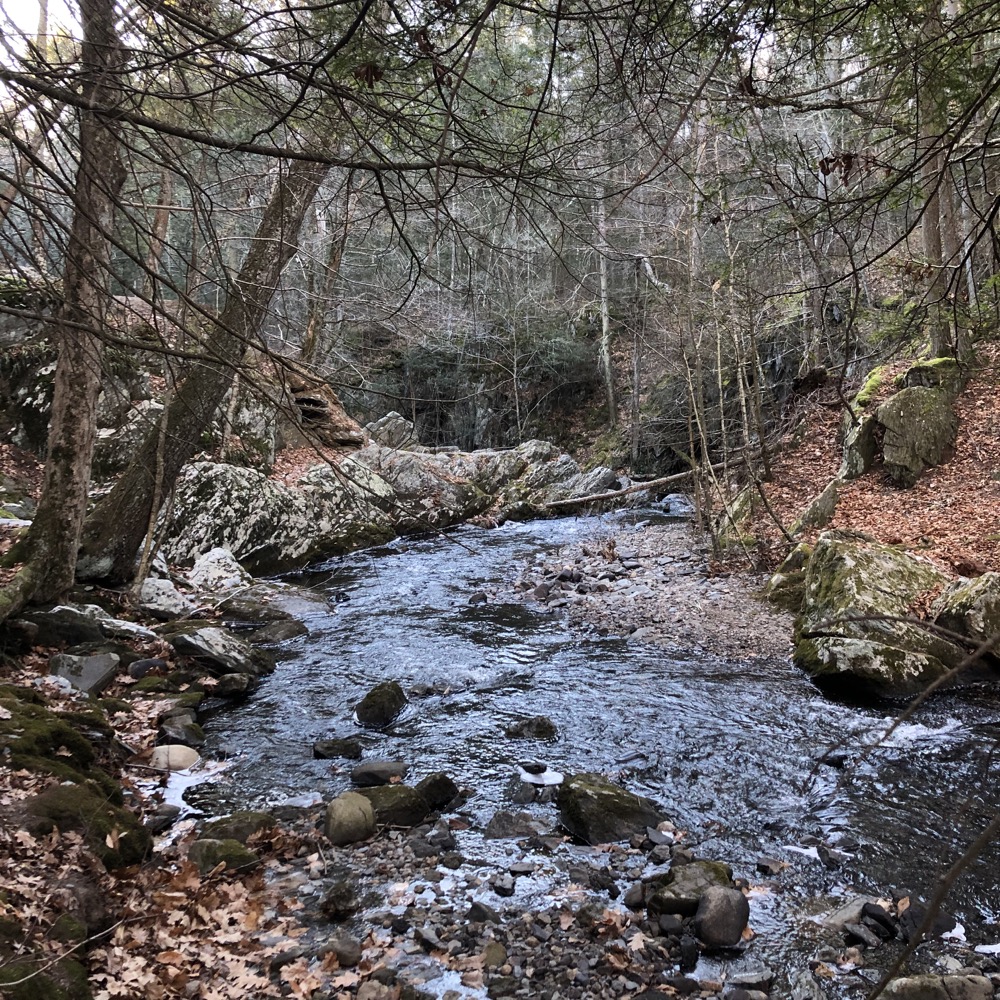 Walking the short trail along the Sargent River, alongside some ominous cliffs and rock outcroppings, I can't imagine the Sperrys had an easy time of it here back in the day. Perhaps that's why this became a town park all the way back in 1907 – there was just nothing else to do with the land. (Actually, US Representative Nehemiah Sperry donated the family plot to the town to preserve it as a park.)
The highlight here, of course, is Sperry Falls. It is perhaps one of the most attractive falls in the state under 10-feet high. In fact, it's only about a six-foot plunge but just feels bigger somehow. A rock-outcrop splits the attractive brook in two as the water drapes down into a medium-sized pool. I'm sure this is a much more attractive spot in the summer with ferns and other greenery.
Sperry Park is very small and takes effort to even find it. Back in 1907 it was probably a top thing to do in Woodbridge… now? I'm not so sure. And that's perfectly fine for those who come here to relax.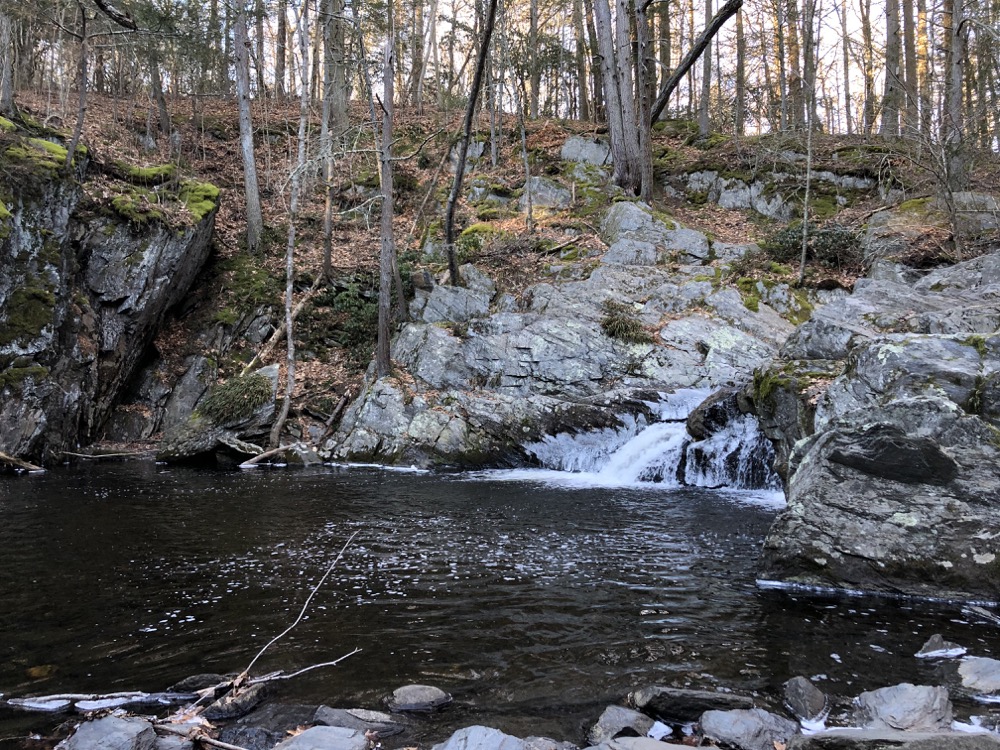 CTMQ's Waterfalls & Cascades
CTMQ's Woodbridge Town Trails
CTMQ's RWA Trails