Strappin'
Stratton Brook State Park, Simsbury
There are more than a few pages featuring random covered bridges on this site. I know there's just nothing really to say about most of them, but I keep doing it. Everytime I think that keeping up with this particular list for the site is dumb, I quickly jot off a page like this one and people seem to love it.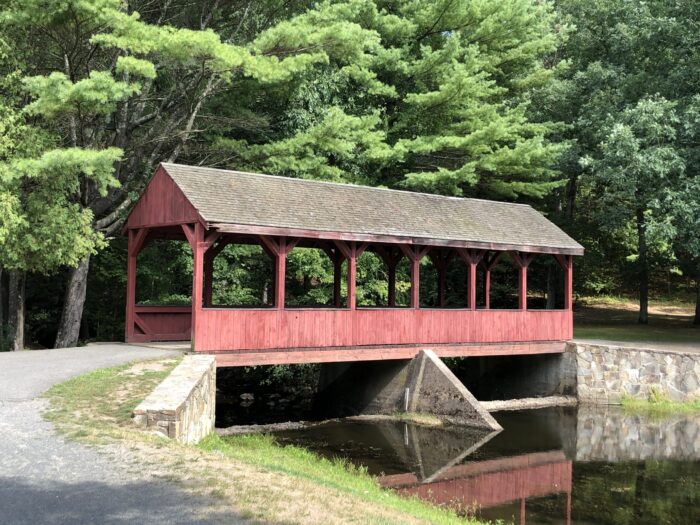 People love covered bridges. Even non-historic pedestrian-only ones like this one at Stratton Brook State Park in Simsbury. I can sort of understand why I guess. They carry the veneer of historical significance… even if they were built in 1985 like this one.
Connecticut's state parks stopped charging entrance fees in 2019 so now you can go to Stratton Brook for a swim in the pond and a hike around the park for free. The Farmington River Trail also traverses the park and takes pedalers right past this little covered bridge.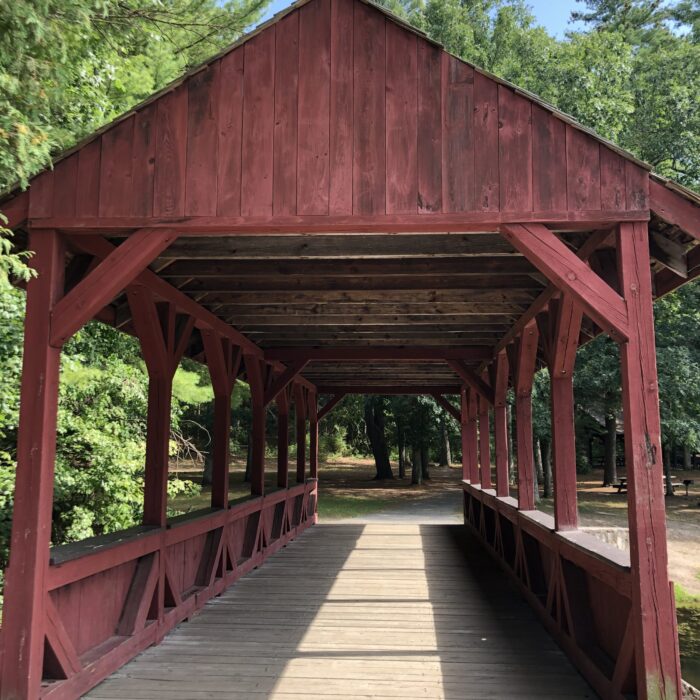 The proximity of Stratton Brook to the Hartford metropolitan area has made it one of the better known small parks of the State. In 1949 it was designated as a state park. It was originally called Massacoe State Forest and was acquired to demonstrate forest fire control adjacent to railroads. The railroad tracks have been replaced by an impressive bike trail shaded by white pines and traveling over scenic brooks. In 1996, this park became Connecticut's first state park that is completely accessible by wheelchair.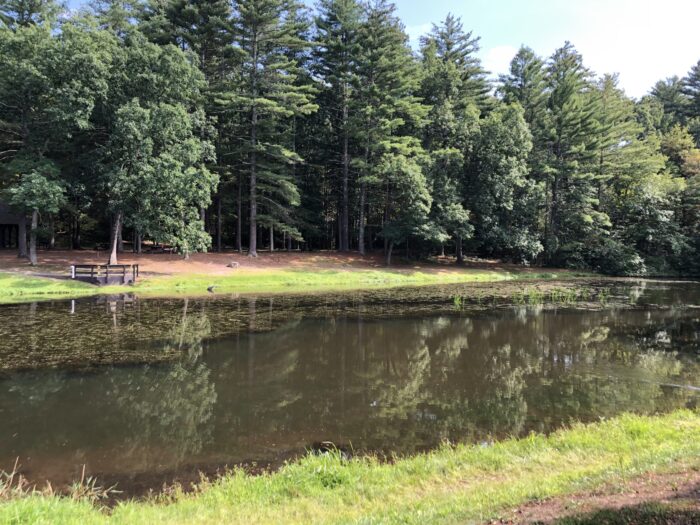 I don't know what their definition of "completely accessible" is, but I do know there's no way a wheelchair can "completely" see everything at Stratton Brook. They can get to the swimming pond and to the covered bridges and picnic pavilions just beyond though. But even the "impressive bike trail" is not paved here and there are roots and difficult bridges to navigate.
The bridge is… nice. Sure. It's nice. It spans Stratton Brook which is also nice. I can't really think of anything else to say other than if you're really into covered bridges, here's another one.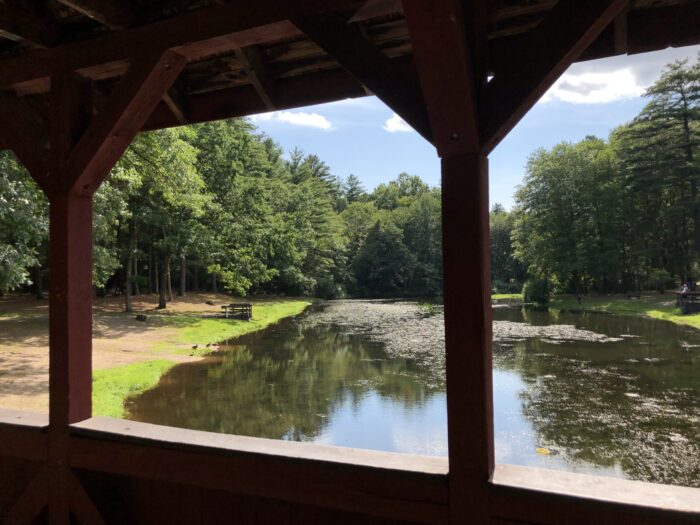 CTMQ's Bridges, Covered and Otherwise
CTMQ's Stratton Brook State Park Intro
Stratton Brook State Park
Stratton Brook State Park Map
CTMQ's State Parks, Forests, Reserves, & Preserves