Sunnybrook State Park
Torrington
Sunnybrook is weird in the sense that it's a state park with a bunch of trails that are also part of the CFPA Blue Trails network as the Alain and May White Nature Trails. Sure, this is just an artifact of something or other, but it confuses my hierarchies on CTMQ. The park only opened in 1970, after former property owner Edwin Fadoir donated the land to the state.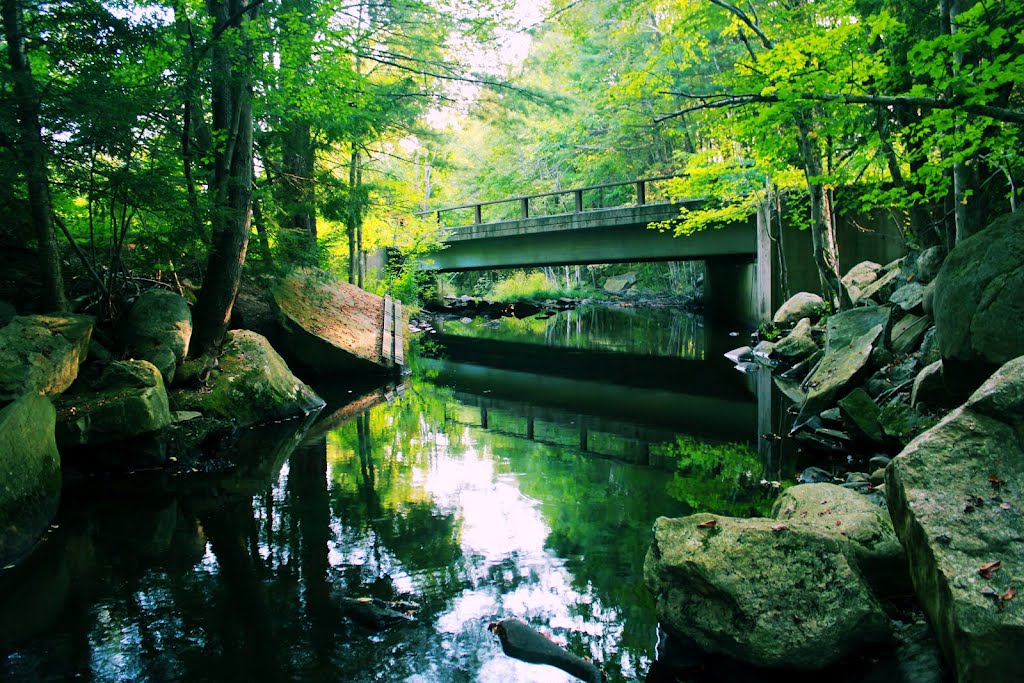 The park is the southwestern terminus for the blue-blazed John Muir Trail which crosses Paugnut State Forest for two miles to the loop trail at Burr Pond State Park.

All Things Sunnybrook State Park
Alain and May White Nature Trails
CFPA's John Muir Trail
Paugnut State Forest Intro
Madden Pond Outlet Falls

DEEP's Sunnybrook State Park Info
CTMQ's State Parks, Reserves, Preserves, & Forests