No Scoop Til Brooklyn
The Ice Box, Brooklyn
July 2022
"We make Small Batch Ice Cream."
That's it. That's all they say on their website's landing page. And really, what more do I need? If you make your own ice cream, you receive a spot on the CTMQ Homemade Ice Cream List and someday, a visit and a write-up. I like places that keep things simple.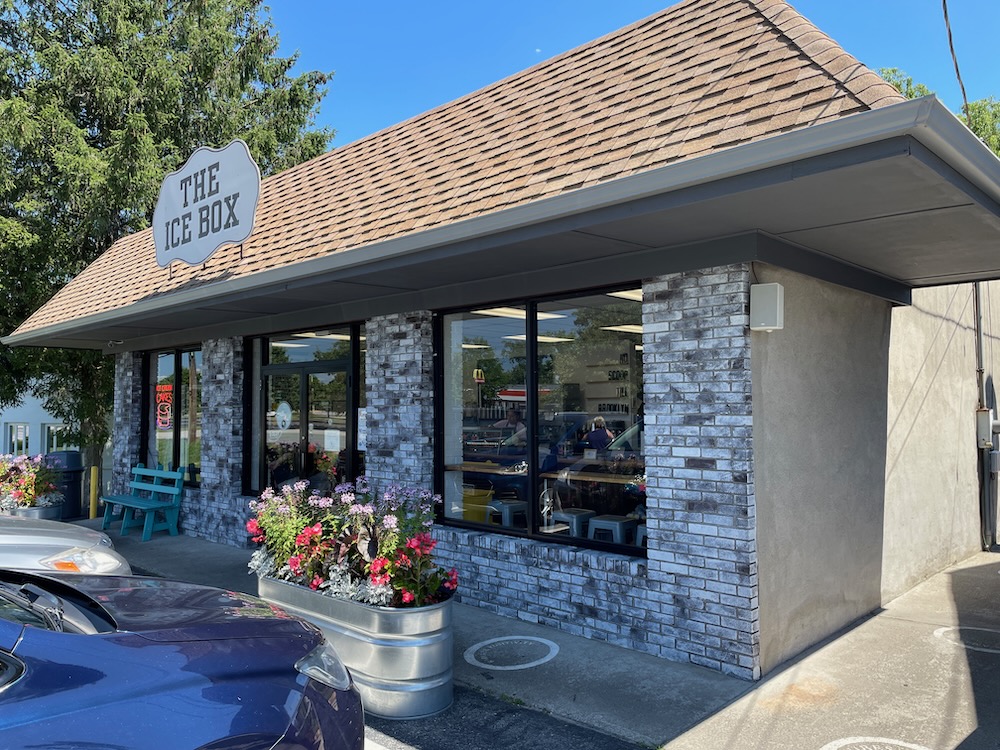 Just a simple Quiet Corner ice cream place… attached to its attached sister restaurant named Süto that prides itself on its eclectic "world foods" menu. Süto (the 'o' has a funky accent over it that WordPress can't handle, but it's pronounced "sue-toe") means "the oven" in Hungarian.
And its menu includes things like Mexican street corn, Lángos (Hungarian fried bread with garlic), fried pickles, Bruschetta, Banh Süto (Pork schnitzel, pickled veggies & Thai basil), and more. Same owners as The Ice Box and they more or less share a patio. Interesting.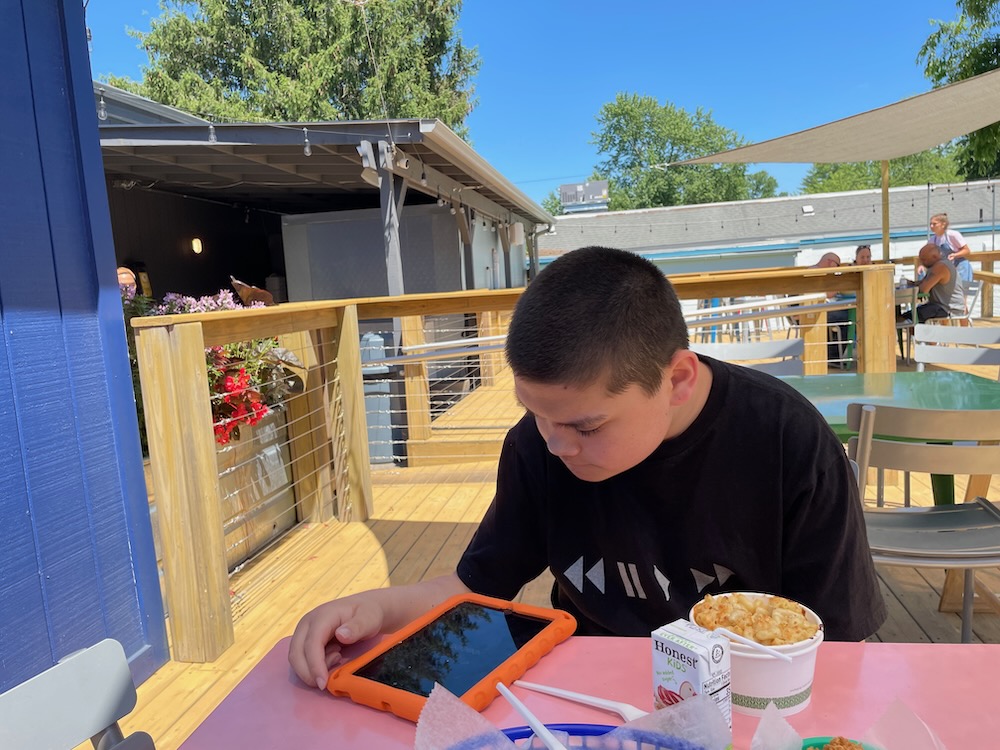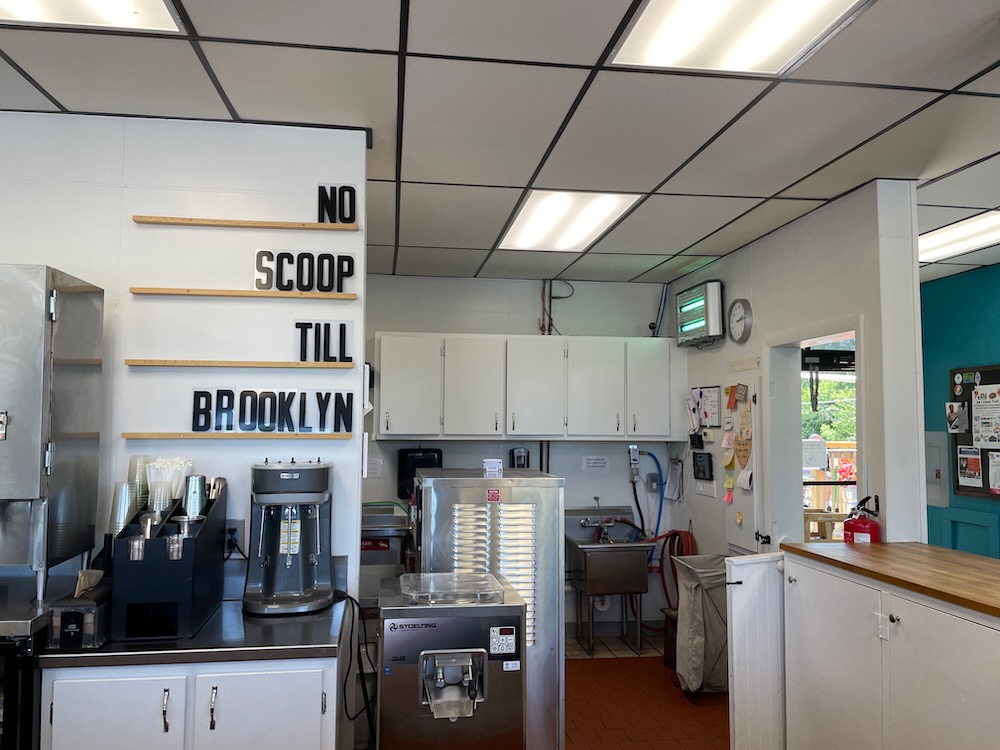 Damian and I enjoyed lunch first and everything we ordered was really, really good. It's like a take out place that has lots of tables for eating in. Our food was fresh and served quickly. But I don't feature every random restaurant we patronize, so let's move over to the ice cream joint.
The Ice Box is an attractive little shop, with a definite hipster-cool vibe going on. They feature a lot of interesting flavors that you don't get everywhere and have even featured an asparagus ice cream.
If you're an independent destination ice cream shop in Brooklyn, Connecticut, I'm cool with an gimmicky gimmicks you have to do. But the Ice Box has been here for over 40 years, serving ice creams made in house. Turns out, the Ice Box makes gimmicky ice creams now and then because they're actually really good at it.
The current owners, Jenn & Matt Nemeth, took over The Ice Box in 2019 after it was closed for a while. They brought in their chef friend to open the restaurant side of the house and they seem to be kicking butt with both ventures.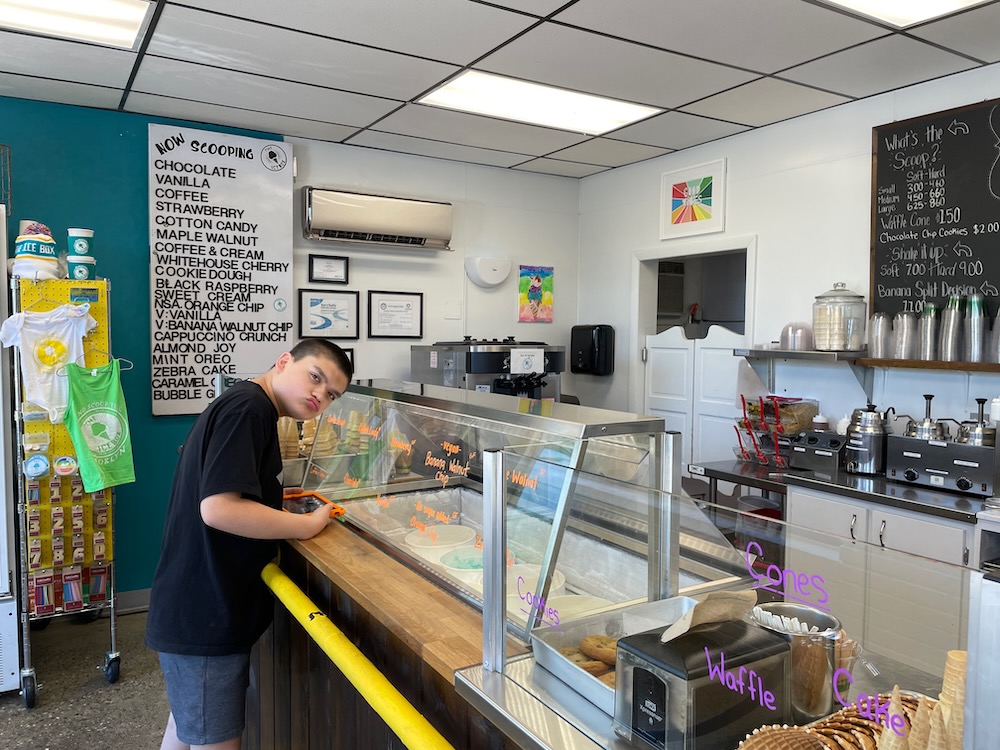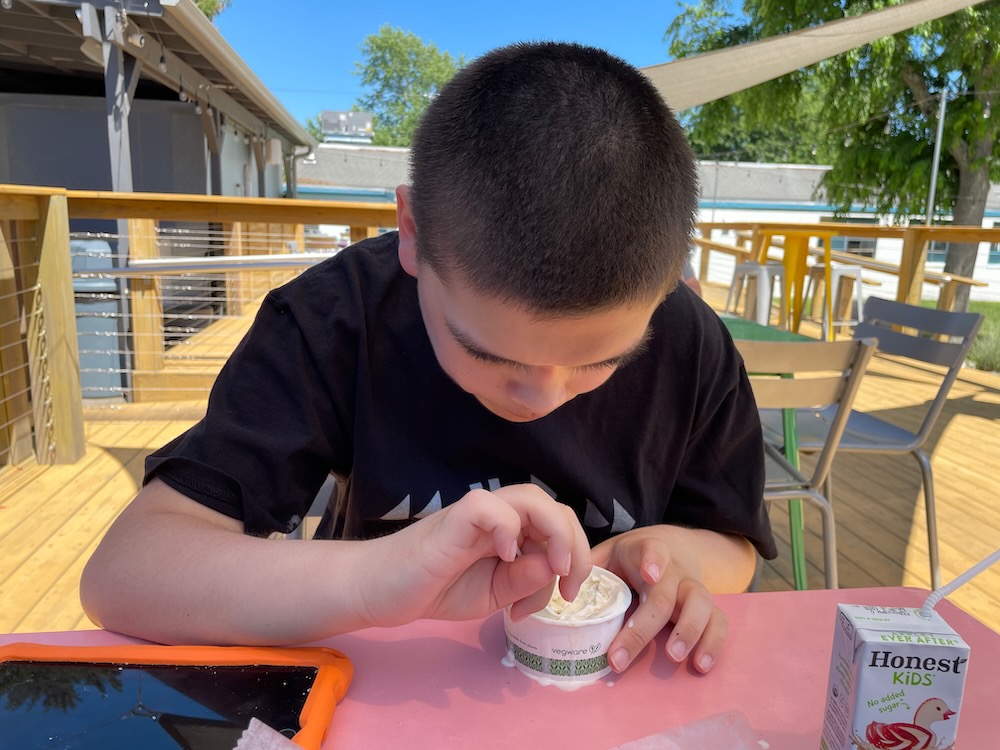 Here's the crazy part: Jenn worked at the Ice Box scooping ice cream in the late 1990's. I guess she loved the job because she came back and bought it 20 years later. Good for her.
And good for us. There were about 20 flavors available during our visit. I got Damian a cup of cookie dough and I had a cone of cappuccino crunch. I should note that The Ice Box uses VegWare whenever they can – there is a VegWare distributor around here somewhere. (Vegware is made from plants using renewable, lower carbon, recycled or reclaimed materials, and designed to be commercially compostable with food waste, so that's cool.)
We went back to the large deck out back to enjoy our treats and, as you've likely gathered by now, the ice cream here is really good. Damian had eaten a big lunch so he couldn't quite finish his cup and demanded I "save it" and that he's eat it "later." Oh, Damian. My man. That's not how ice cream works.
Some of the best homemade ice cream places in the state are out here in the eastern part of the state, and if that's what will get you to come check out the Quiet Corner, then so be it. The Ice Box and Süto are both great… perhaps Brooklyn's top hidden gem.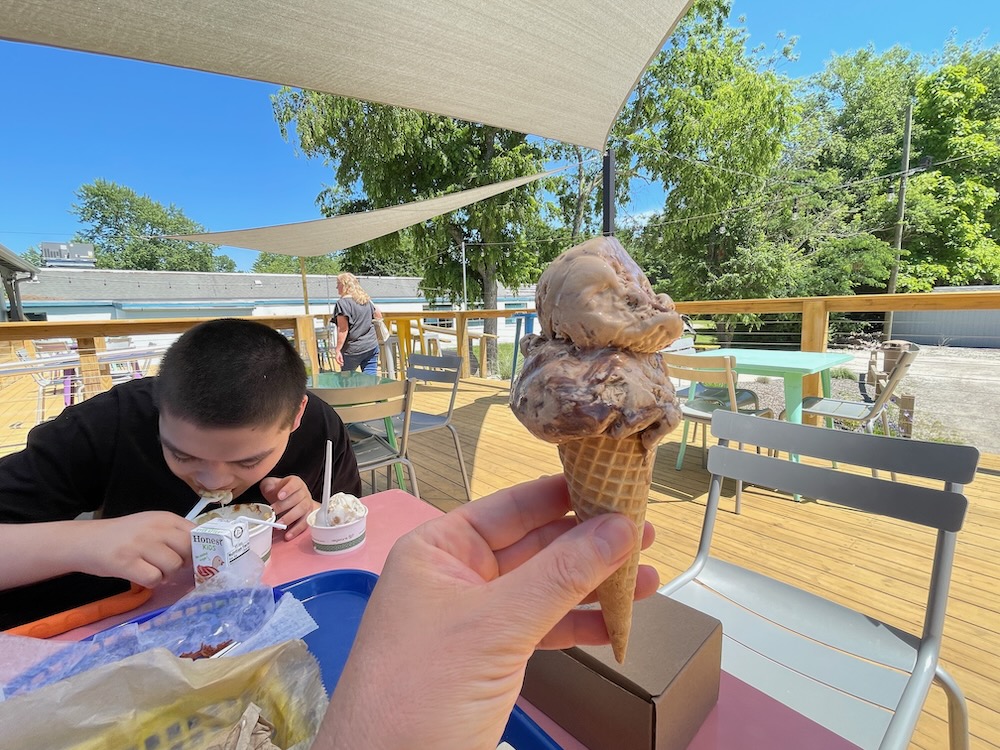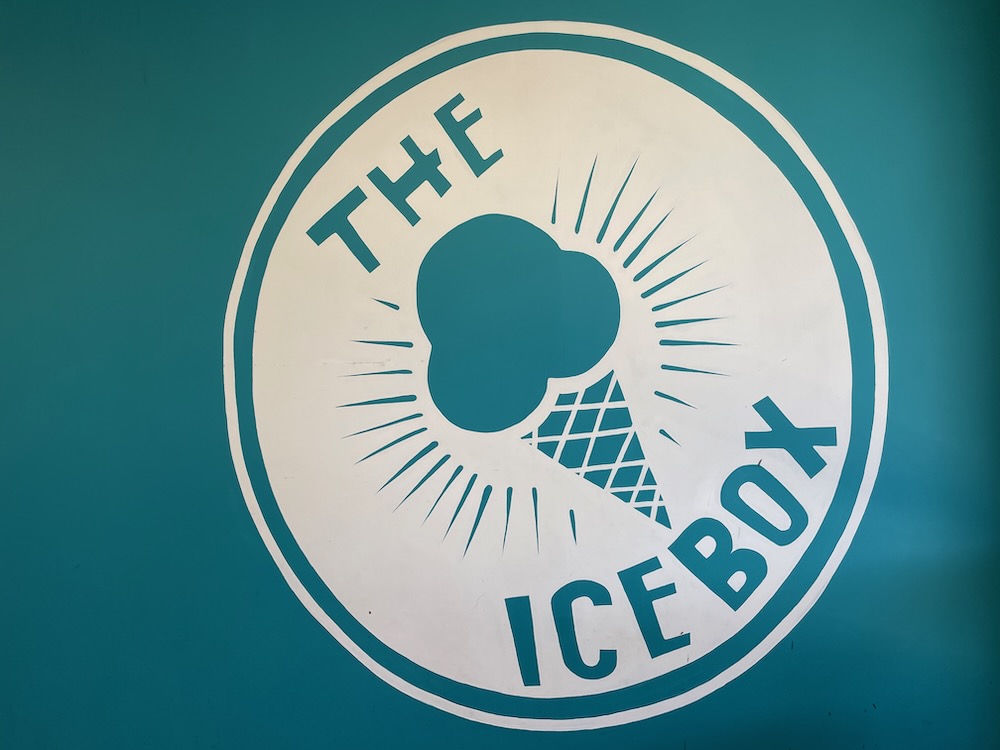 The Ice Box
CTMQ's Homemade Ice Cream Trail