Everything Brooklyn
I've been exploring and writing about Connecticut since 2006. After a decade, I began compiling CTMQ guides for each town in the state. I plan on "completing" Brooklyn CTMQ-style… as well as the other 168 towns, cities, and boroughs in Connecticut. After all, that is the ultimate goal of CTMQ.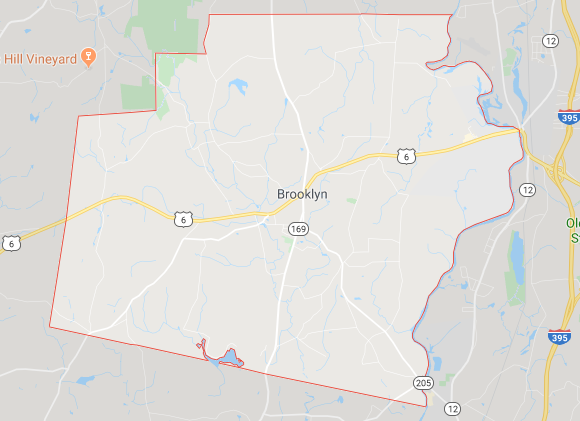 What do you know about the town most famous for being in da house? You can scroll down for my list of things to do in town. Or, as always, you can click on the town's tag to see what I've done.
If I've missed anything in town or if anything has closed or changed, please let me know.

All The CTMQ Brooklyn Stuff
Links take you to my reports.
Museums
Brooklyn Historical Society Museum
Daniel Putnam Tyler Law Office
Putnam Elms
Hikes & Paddles
Eversource Land Trust – Intro
Wolf Den Land Trust – Intro
White Brook (Townsend) Sanctuary
C. Vaughan Ferguson Jr. Conservancy & Lester B. Williams Memorial Forest
Wyndham Land Trust – Intro
Brooklyn's Town Trails – Intro
Blackwell Brook
Carol Randall Memorial Nature Trail
Creamery Brook Trail
Davis Forest
Donald Francis Recreation & Prince Hill Parks
Maury Bowen Complex
Milo Appley Conservation Showcase
Quinebaug River Water National Recreation Trail
Food & Drink
CT Cheese Trail: Meadowstone Farm (RIP)
Homemade Ice Cream: The Ice Box
Looking for your favorite restaurant? Here is an explanation as to why it's not here.
Everything Else
Last Green Valley National Heritage Corridor
US Oldest: Brooklyn Fair!
Underground RR Trail: 4 Sites
Israel Putnam Memorial
Old Trinity Church
Blackwell Brook Covered Bridge
Creamery Brook Bison
Completion Celebration Meal & Brooklyn Wrap-Up
Hank's Restaurant