The Good Old Days
The Invisible Island, Dean Marshall
This book is a joy.
Written in 1948, The Great Depression and WWII were behind us and the Cold War had yet to really get going, these were the halcyon days for (wealthy, white) Americans. The world was a safe place and children were allowed to venture outside on their own. Sigh.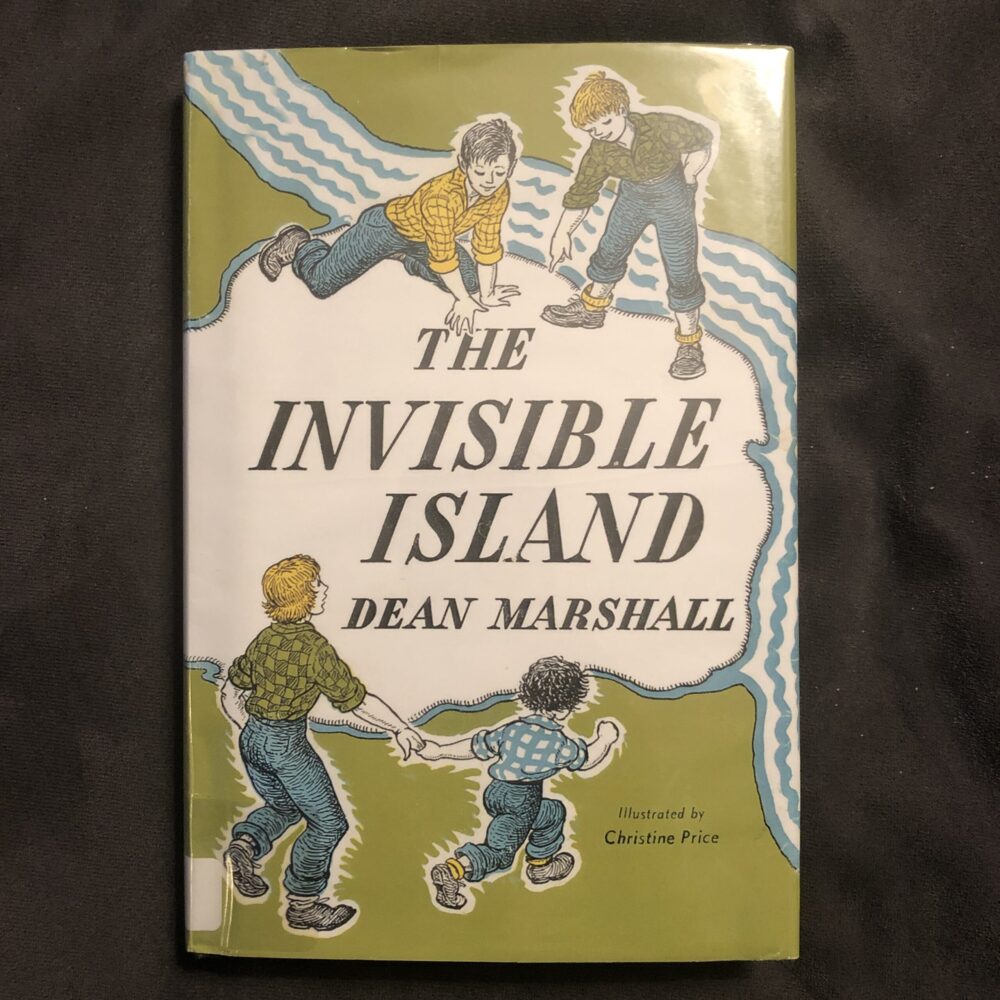 Clara Deane Marshall, who went by Dean, lived in Granby and was the town librarian and was a beloved town figure. She was also a children's author and wrote several books, at least three of which took place in Granby. The Invisible Island is the first of a series featuring children and the area near where Marshall lived. I learned of her and her books while writing about Lake Basile:
Marshall was known for her nature-themed adventure stories as much as her personal eccentricities (she was known to sleep on a daybed on her porch year-round, bundled up in the winter!). In fact, while living in the "Granby woods" in the 1930's, her cabin on Lake Basile served as the model for the cottages featured in several of her books. A small island that still exists today at the North end of the lake plays a prominent role in three of her books ("Invisible Island", "Dig for a Treasure", and "Wish on the Moon"). Many years of Dean's life were spent in her humble log cabin on Lake Basile, with her fond memories of the nature around her forming the inspiration for her stories to delight young readers for generations. Dean continued to inspire youth with her love of letters well into her 80's, when she served as Granby's children's librarian.
Cool. I had to read one of these books. And fortunately we live in the era of the interlibrary loan… I requested it, Granby had it, they sent it to my local branch in West Hartford and voila, here we are.
Yes, this is a children's book. But it's from a time when authors respected children… and children actually read real books. (In fact, the children in the book read and reference books like The Hobbit and Swiss Family Robinson. There's a footnote regarding a Hobbit quote that cites "John Ronald Renel Tolkien" which I don't think I've ever seen written out that way in my life. Especially as the second 'R' is actually "Reuel".)
Four kids (Dit, Alan, David, and Winkie) are cooped up in a New York apartment, yearning for true adventure. They range in age from six to twelve and are well-behaved and educated. Fortunately for them, the family moves to "the country" and the kids are over the moon.
They make fun of other children who aren't as adventurous as they are, calling them "apron-string" kids – they are bound by their mother's side in other words. Not this quartet though! They spend maybe one night in their new house before striking out to go live on the island behind their family's new property. They are "shipwrecked" on the "desert island" and wind up creating quite a nice home for themselves.
They name the island "Invisible" because, well, it's not really an island, but it's theirs and they wanted it to remain invisible to others. Adventures ensue: explorations of the small cliff, foraging for wild strawberries, swims in the "oceans", and of course the discovery of a cave.
Their parents trust them and respect their abilities! Imagine that! They kept tabs on the children and visited the island often, but didn't nag them and only helped when asked. I'm not one to yearn for these "good old days," but when it comes to this stuff… I am.
There are a few crises in the story… like when Winkie decides to pick up a baby skunk and gets sprayed by the mother, or when one kid forgets to bury his marmalade jar – hey, wait! Back in the day the way to dispose of glass jars and bottles and other non-degradable things was apparently to bury it in the sand – anyway, the same mother skunk gets her head caught in that jar and they must rescue it.
Everything works out in the end and they finally do meet other local kids who seem to be cool with their literary and adventurous way of life. The kids learned skills, gained respect from their parents, and everyone was happy.
The craziest thing about The Invisible Island is that it's like eighty bucks or something on eBay. Those who are aware of it sing its (and the other books by Marshall) praises. Despite my showing some of the pictures in it on this page, this is not a picture book. It's a real book with a real story for… let's say 4th graders today. And it's a book that 4th graders today should find and read. Heck, their parents should read it too.
We live in a time when kids going outside to venture and discover and build and imagine on their own is almost literally impossible across many parts of the US. It kills me. I hate it. We all used to do it… perhaps not camping out for weeks on end like these kids, but we certainly rode our bikes around til dark and never bothered checking in for hours on end.
Hey, at least my 4th grader walks to and from school by himself, so I guess that's something. Hooray? I enjoyed this book and the local connection makes it all the better.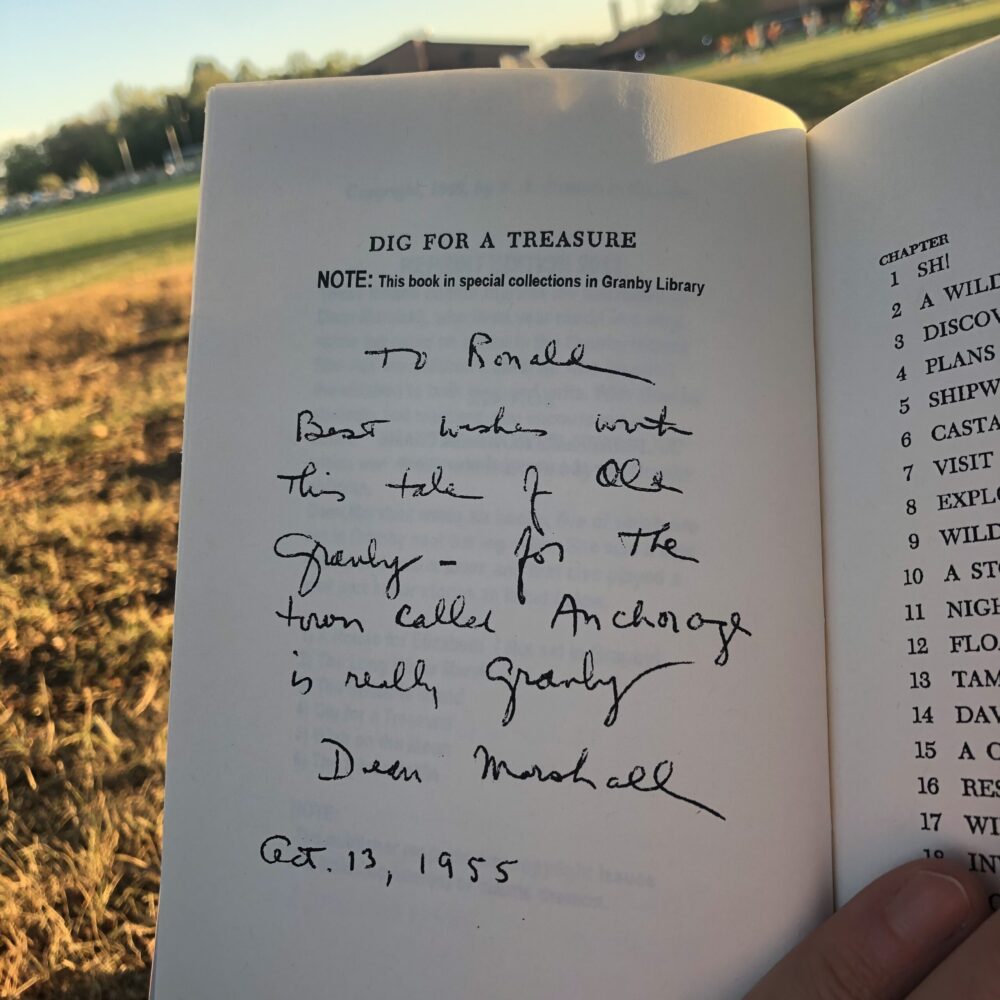 CTMQ's List and Reviews of Connecticut Books