Wadsworth Falls State Park
Middlefield & Middletown
You know what annoys me about Wadsworth Falls? That Middletown takes all the credit for the park. Sure, the main entrance is there, and the swimming pond, but both waterfalls and the bulk of the trail network are in Middlefield. And you can park legally to enter the park in Middlefield as well. So there.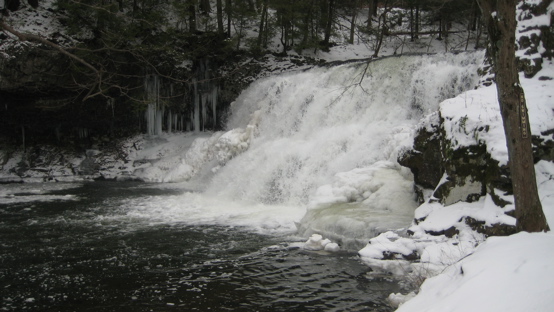 There's a bunch of history here, much of it that I'll explore on the trails write-up. But this bit about the swimming pond is sort of weirdly interesting:
The swimming pool, a saucer-shaped basin hollowed out of the level plain south of Route 157, is paved with a soil cement to prevent water from leaching out. Water pumped from a series of inter-connected wells located near the river is directed into the pool creating a circulating effect.

All Things Wadsworth Falls State Park
Trails
Covered Bridge
Wadsworth Falls
Little Falls

DEEP's Wadsworth Falls State Park Info
CTMQ's State Parks, Reserves, Preserves, & Forests