Everything Middlefield
I've been exploring and writing about Connecticut since 2006. After a decade, I began compiling CTMQ guides for each town in the state. I plan on "completing" Middlefield CTMQ-style… as well as the other 168 towns, cities, and boroughs in Connecticut. That is the ultimate goal of CTMQ.
If I've missed anything in town or if anything has closed or changed, please let me know.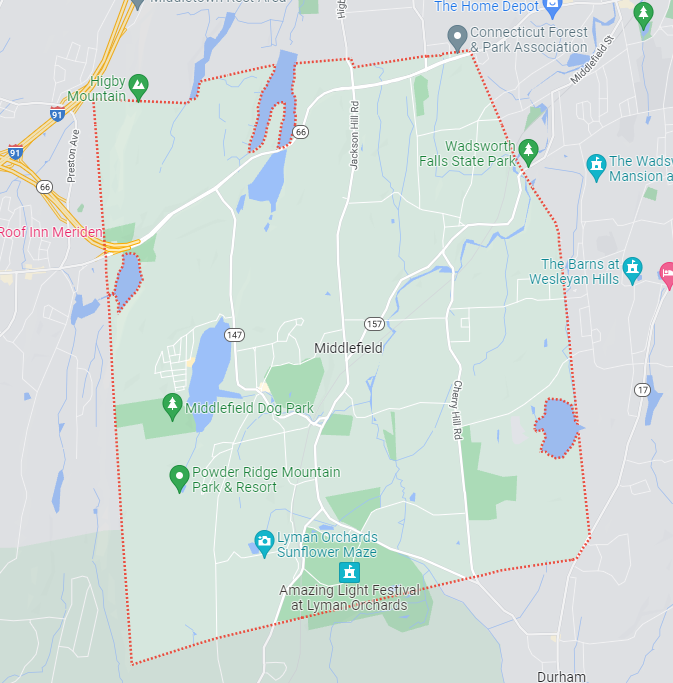 Museums
Middlefield Historical Society Museum
Powder Hill Dinosaur Park
Hikes
Explore Connecticut's Middlefield Outdoors Guide
Wadsworth Falls State Park – Intro & Trails
CFPA's Highland Forest Trails
CFPA's Mattabessett Trail – Intro
Middlefield's Town Trails – Intro
Independent Day School Nature Trail
Strickland Road Open Space/Peckham Park
Food & Drink
Roadfood list: Hot Dog at Guida's Restaurant
Looking for your favorite restaurant? Here is an explanation as to why it's not here.
Everything Else
CT Underground Railroad Trail: Lyman Homestead
CT Forest & Parks Association Headquarters
Black Pond Falls
Little Wadsworth Falls
Wadsworth Falls
Peckham Field Park Covered Bridge
Powder Ridge Mountain Park & Resort
Middlefield's Unique Town Seal
Middlefield Wrap-Up
Completion Celebration Meal at TBD