WistWeiria
Wilton
May 2017
Weir Farm is a lot of things beyond being "just" a museum. It was Connecticut's only National Park(ish) for years and years until Coltsville in Hartford got its NHP designation more recently. In addition to the Historic Garden and hiking trails, Weir Farm is also on the Connecticut Art Trail and it's listed among the 1,000 Places to See Before You Die in the USA.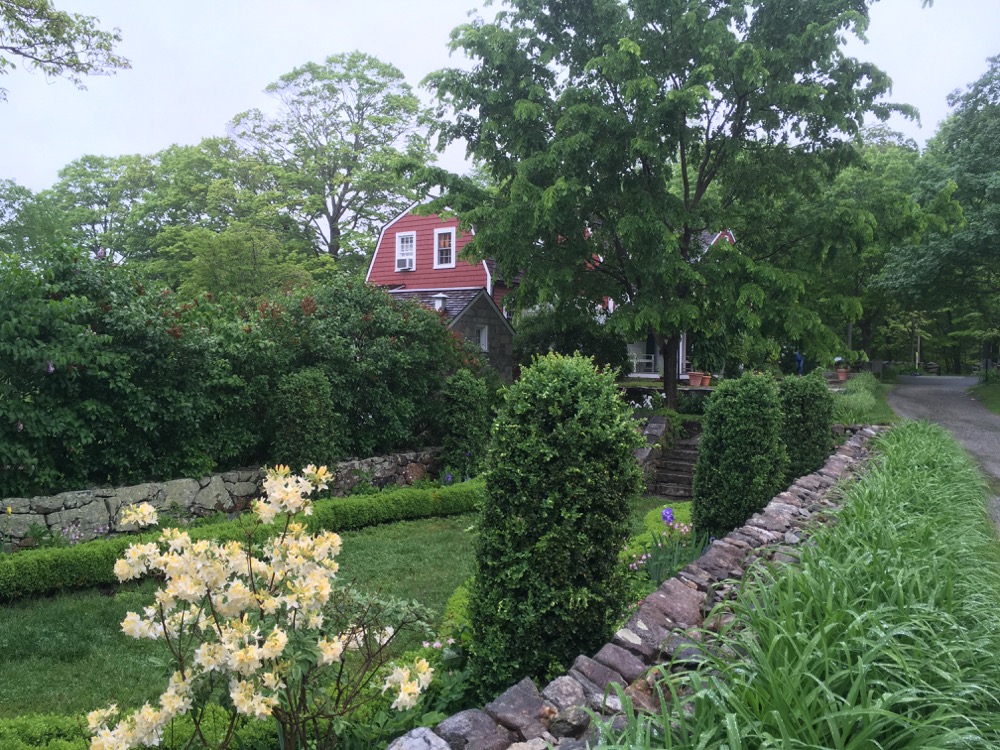 Hoang and I very much enjoyed our visit to the grounds and the museum, but this page you are reading is all about the gardens. Beautiful gardens have been recreated behind the house, including a colonial revival Sunken Garden, terraced lawns which were once the site of numerous vegetable gardens, and the Weir Garden, which was created in 1915 and features a fountain, sundial and a rustic cedar fence.
There are several buildings here, celebrating the life of famed impressionist painter J. Alden Weir, his family, and all the impressionists and sculptors who spent time here in the late 19th century. Weir first started acquiring land in 1882 and continued adding acres until 1907.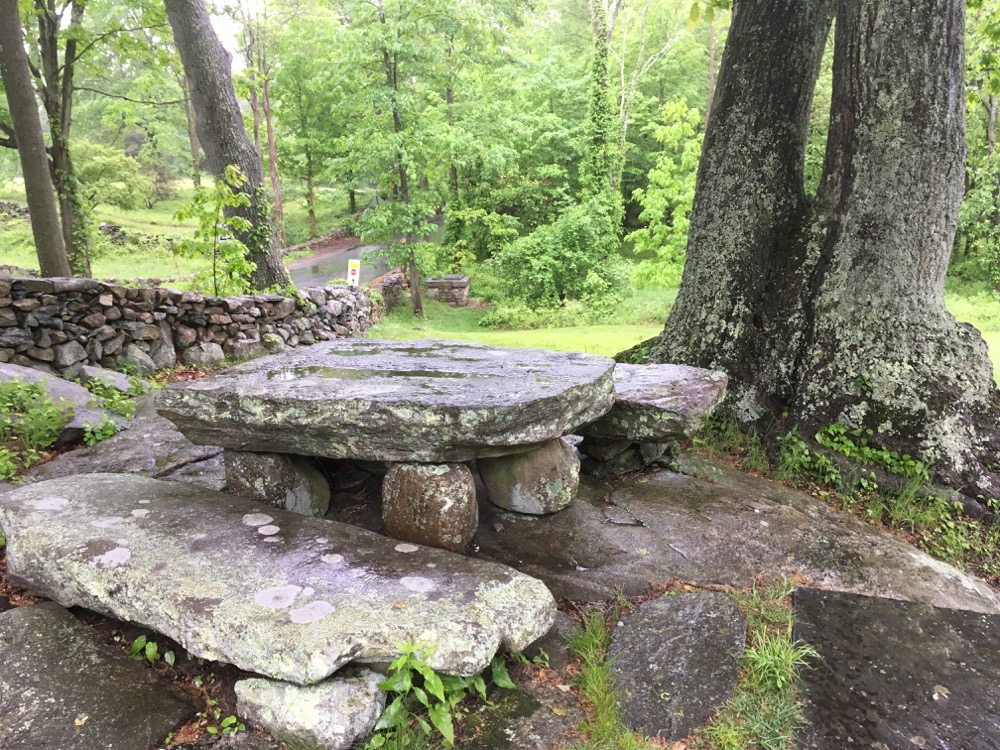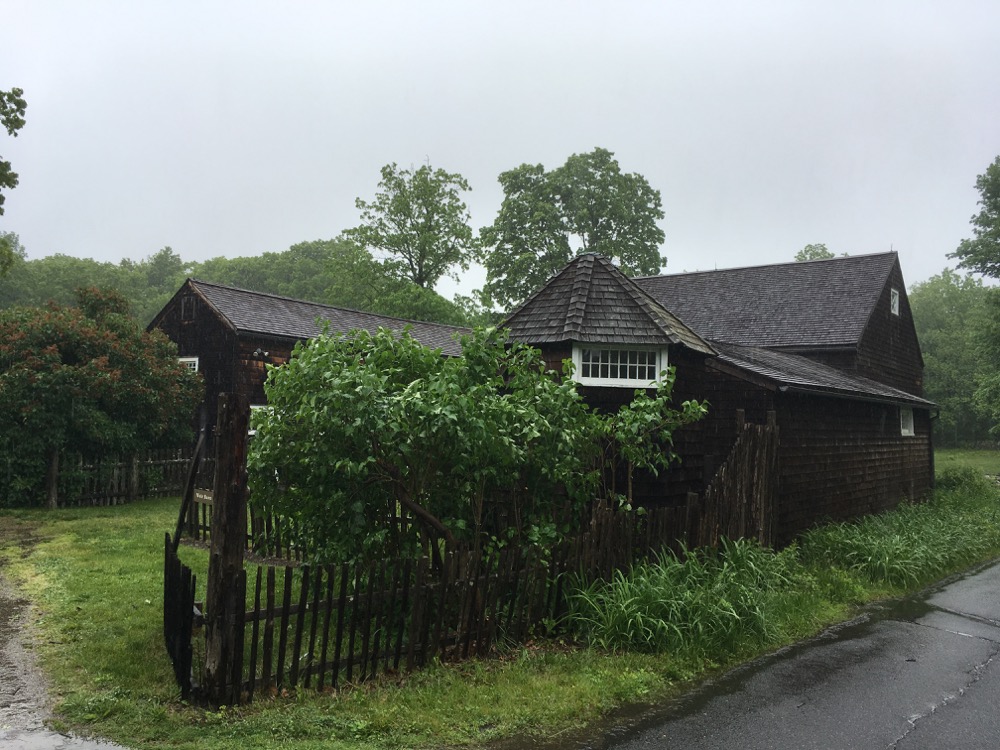 With assistance from local garden clubs and volunteers, the National Park Service has preserved and restored these gardens to appear today just as they did to Weir and the other artists that made this farm their home. Much of the groundwork (literally!) was laid by Weir's daughter Cora. Educated in both interior design and horticulture, she commissioned the broad garden terraces, the Sunken Garden, and the adjacent stone potting shed. Much of the stonework was done by local stone mason and neighbor, Joe Knoche.
To the south are fields that border the trailed Weir Preserve – which exists because of nature-loving Cora. In 1969, she donated 37 acres of her land to the Connecticut Chapter of The Nature Conservancy, marking the start of the Weir Preserve.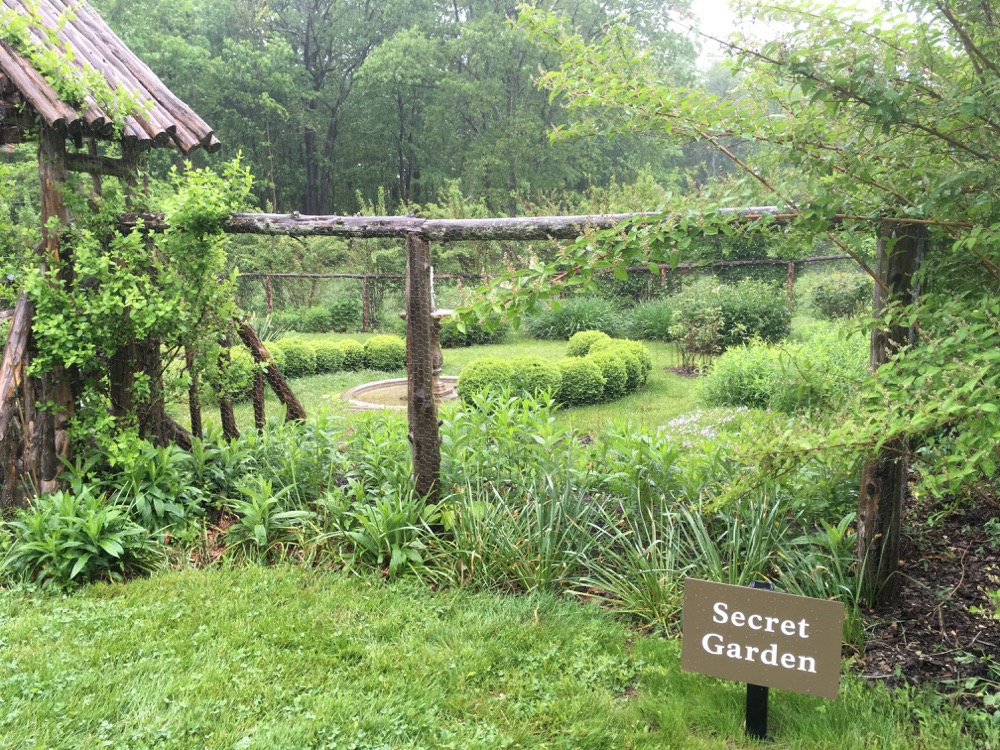 The Preserve is nice, but the gardens around the houses and barns are stunning. It is supposedly one of the nation's finest remaining landscapes of American art – tons of famous painters created masterpieces here. The gardens, which still retain their century-old charm and beauty, are an important part of the Weir legacy and add extra flavor to any visit to the National Historical Park – even in a downpour.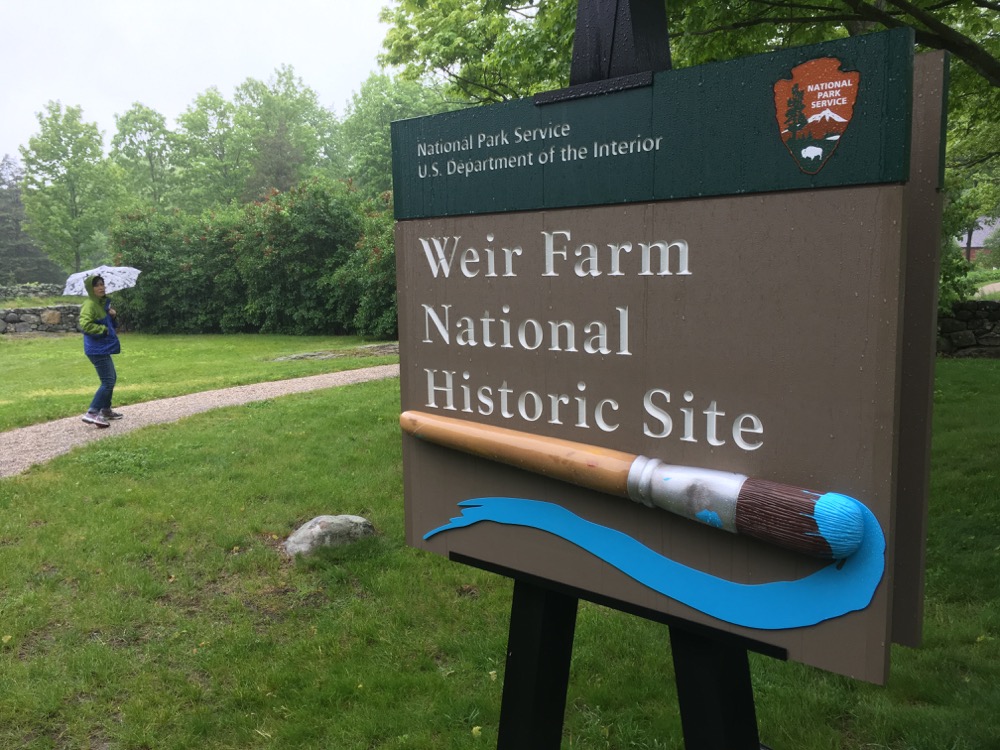 Connecticut Historic Gardens website
Weir Farm National Historical Park
CTMQ's Connecticut's Historic Gardens page
CTMQ's Visit to Weir Farm