Ooo eee, ooo ah ah ting tang Walla walla, bang bang…
Witchdoctor Brewing Company, Southington
November 2018
Some of you must be familiar with that terrible song "The Witchdoctor." You know, the "Ooo eee, ooo ah ah ting tang walla walla, bang bang" song? Interesting fact: the guy who wrote and originally performed it in the late 1950's was surprised by its success – as was the whole world. Anyway, he figured that people loved his sped-up, artificially high-pitched recorded voice so much that they needed "The Chipmunks" singing songs. That guy's real name was Dave.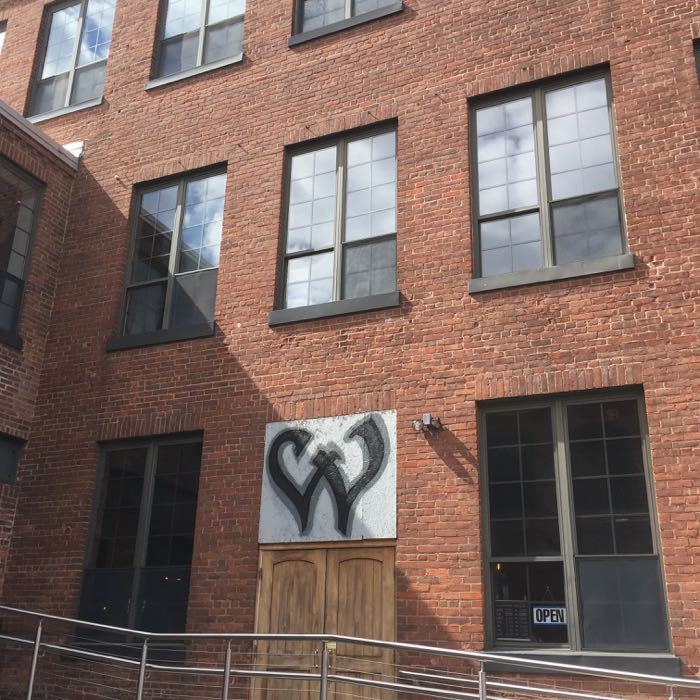 As in Dave, the adoptive human father of Alvin, Simon, and Theodore.
Some of you must be familiar with the terrible Southington brewery, Witchdoctor Brewing Company. You know, the outfit responsible for such hits as:

Okay, okay, the market likes these horrible beers. Heck, in May 2019 this particular beer is a 3.79 on Untappd. So what do I know? (I know that I laughed when my friend Jason said, "Hate when I'm drinking a beer and I wish it tasted more like artificial strawberry milk.")
Hey ! Witch Doctor ! Give us the magic word
All right, you go ooo ooo ooo ahah ting tang
Walla walla, bang bang !
All right !
Back in the day (mid-2015), upon viewing Witchdoctor's depressing Kickstarter campaign video, I distinctly recall scratching my head and telling my two friends that no way this place gets funded and becomes operational.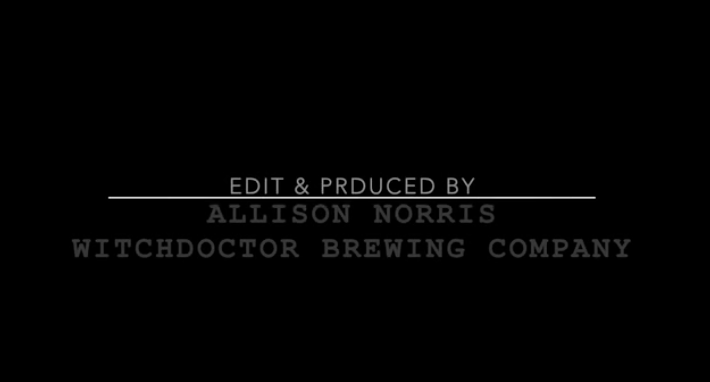 Well, they certainly didn't get funded from Kickstarter ($5,094 pledged of $30,000 goal) but… they opened. "Edit & Prduced" indeed. Not only did they open, they opened a rather large and attractive tap room in "downtown" Southington. Yeah, it's another abandoned factory, but Witchdoctor used some voodoo magic on their space and it's quite impressive.
Ooo eee, ooo ah ah ting tang
Walla walla, bang bang
Ooo eee ooo ah ah ting tang
Walla walla bang bang
Ooo eee ,ooo ah ah ting tang
Walla walla ,bang bang
Ooo eee ooo ah ah ting tang
Walla walla bang bang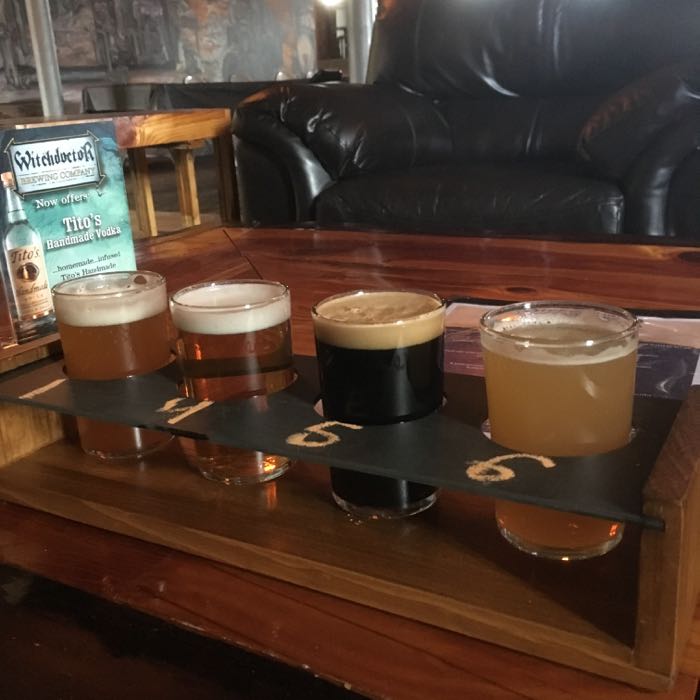 Then I ordered a flight. Ain't no amount of spells cast upon me gonna make me like this stuff. Please note, I've only been to the 'Doctor once, in November 2018 – prompted by hearing a few rumors that month that there was internal strife at the brewery. One thing for certain is that the guy who was originally their head brewer no longer appears on the Witchdoctor website. My reason for going when I went was that I wanted to visit before it closed. Note: It didn't close.
I have no clue if there was a falling out or what this supposed falling out was even about. Part of me hopes it was about brewing rather terrible beer and that the new brewer does not brew terrible beer. The other part of me hopes that if that is the case, that the original brewer – who worked at City Steam a while ago – is gainfully employed and everyone is happy with the way things have turned out.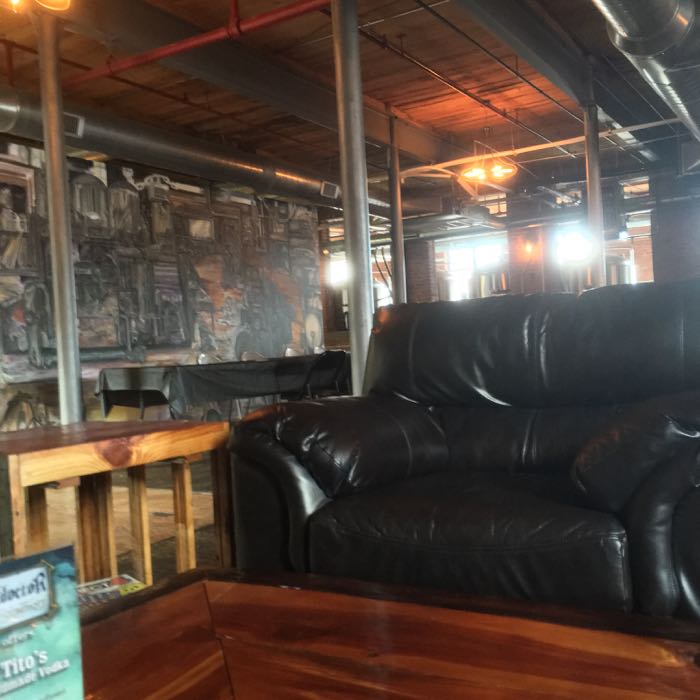 See? I'm not such a horrible person. Just a horrible photographer. What in the world is that picture above? Sheesh.
Alright, let's get to it. Up first was the Monkshood Belgian Saison. "The gorgeous fruity spices and clove-like esters of this farmhouse ale make it hard to let go." This one was pretty bad, but I actually finished it. They put a bunch of orange peel and coriander into it because they read somewhere that's what they were supposed to do. Way too much of it, but… whatever. It was okay, although amateurish – easy to do when you're playing on the same field of some of the world's greatest beers.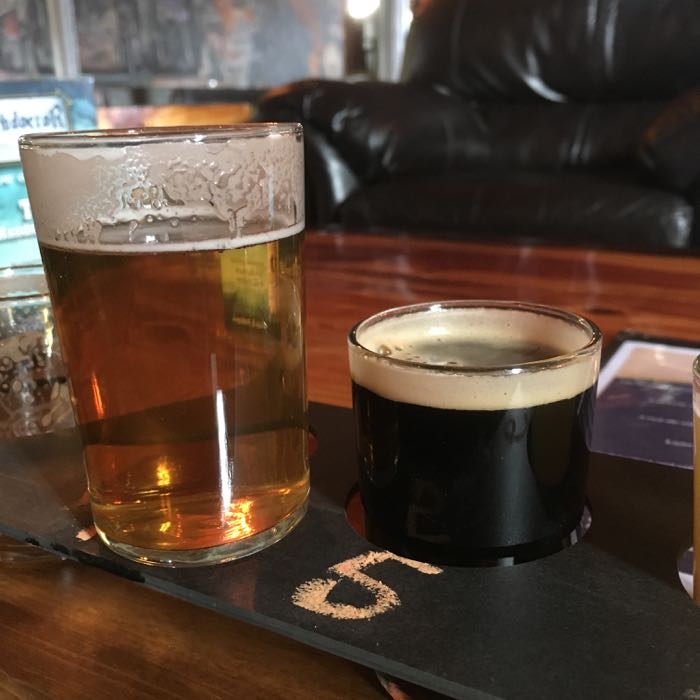 Onto the Antidote Kolsch, although I wish I didn't. This was the worst beer of the bunch and is only an antidote to alcoholism. Astringent, thin, metallic. Lots went wrong here. Let's move on to the dark beer. It's pretty hard to screw up porters and stouts.
Oh piffle. A porter with vanilla beans and why can't I just have a damn porter with porter? Maybe some coffee I guess, but why the need to sweeten a damn porter with vanilla? Vanilla that I must assume was artificial extract and not actual beans.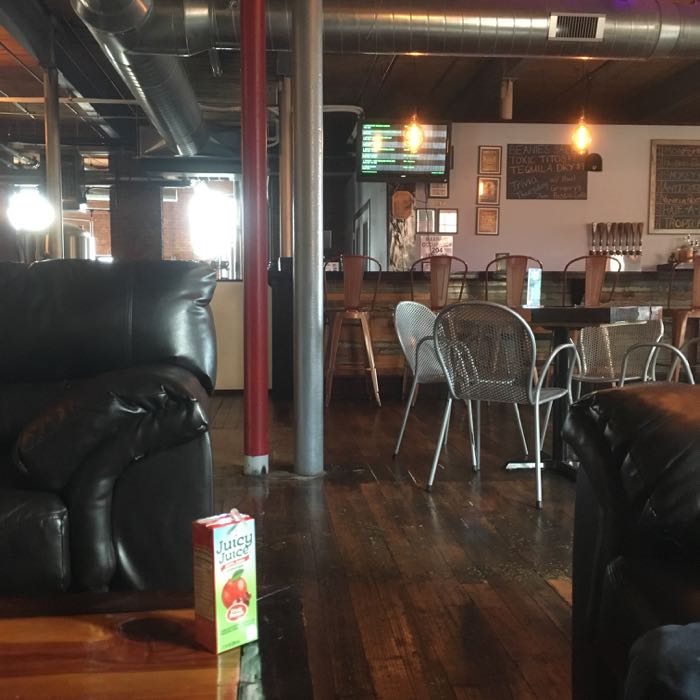 Actual beans are expensive and actual real extract is impossibly expensive. When futzing about with extract oils and such, no one knows how much to use. Witchdoctor used way too much and this beer tasted like a candle dipped in perfume and I hated it so much and get it out of my face.
Oh, a NEIPA to round out my day. Haze? Check. Floating crap? Check. Acidic burn? Check. Classic low-end NEIPA. Get this out of my face too.
Witchdoctor also serves bookze and cider and has bands and games and darts and other various forms of entertainment like stand-up comedy and weekly trivia games. It has lots of really comfortable furniture. And there is a bunch of assorted rock 'n roll memorabilia on the walls. I think they're trying to go for a vibe of some sort.
The brewery is mere yards from the Farmington Canal rails-to-trails bike/run path that connects to Kinsmen Brewing as well. If you're feeling particularly energetic, just keep riding the path south down to Sleeping Giant and then wend your way a mile or so through Hamden down to Counterweight Brewing and never look back. Just an idea.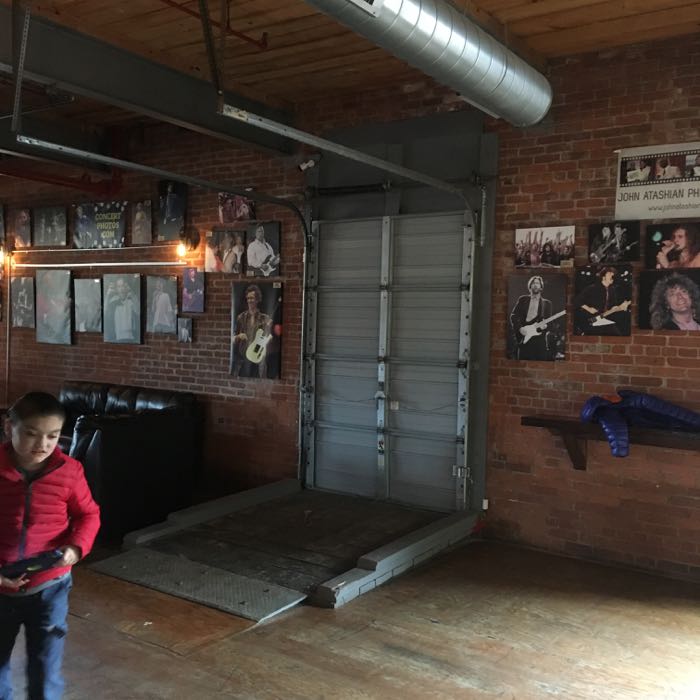 Again, my visit was but one visit on what very well could have been the worst day of taps in their history. They're canning now (in 2019) and still booking bands, so perhaps my experience was singular. Kinsmen Brewing is across town and is expanding rapidly, appealing to the crowd who likes boisterous crowds. Skygazer has opened up nearby as a weird storefront for their beer and nothing more. So the market is there… just make better beer. Damnit.
Oh, and they have an "outdoor space" which is a sad patch of asphalt in the shadow of crumbling old brick buildings cordoned off with rope. My visit to Witchdoctor made me sad.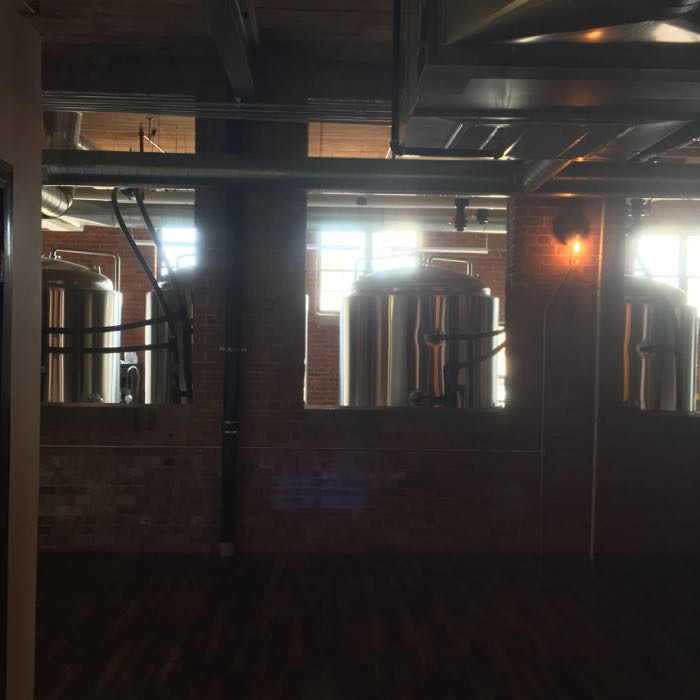 Witchdoctor Brewing Company
CTMQ's Breweries & Brewpubs