Sunsetting
World's Largest Visible Model of the Solar System (RIP)
Talcott Mountain Science Center, Avon
Generally, I'm not too upset about the various things around the state that close. I get to most before their demise and for those that I don't, well, I'll try to cobble together a page about something if it warrants such an effort.
The Talcott Mountain Science Center in Avon is still open and operational, as is the Academy that teaches brilliant Avon area children as well. They host monthly (or so) Skygazing events that I highly recommend. Calvin and I had a great time up there and we plan to return in the future. (It helps, of course, that it's mere minutes from our house.)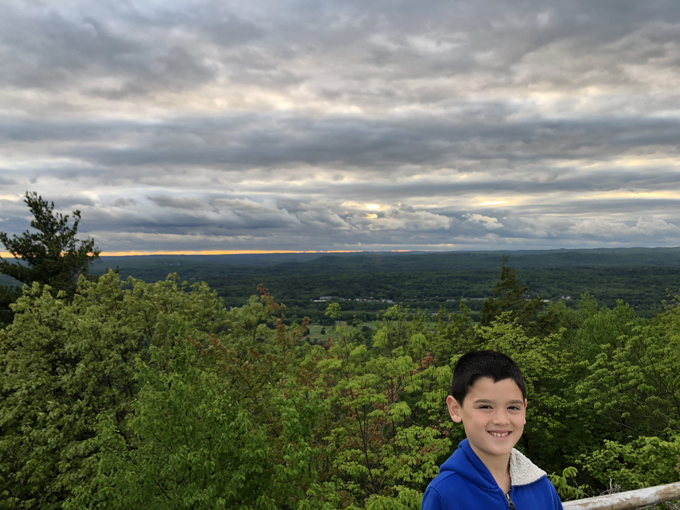 As I was reading about the facilities and programs before our first visit, I was very excited to see one thing in particular: The world's largest visible model of the solar system! Seriously, I was… over the moon. So to speak.
At 946 feet above sea level, the sundial is a breathtaking teaching tool on several levels. In addition to an amazing view of 5,000 square miles, the elevation allows us to see weather and developing storms directly as well as via instruments. The sundial itself is the "sun" to our solar system model, the largest visible model known – you can stand on the sundial and see the positions of the scaled planets from Mercury at the end of our driveway to Pluto at the Otis Elevator tower next door to Lake Compounce and ESPN in Bristol. And, of course, it's a sundial, using the motion of the earth to count the hours.
Super cool. As Calvin and I walked with Jonathan Craig, the Center's director, I asked him about the thing. Mr. Craig chuckled a bit and said, "yeah, that's true." Or at least it used to be.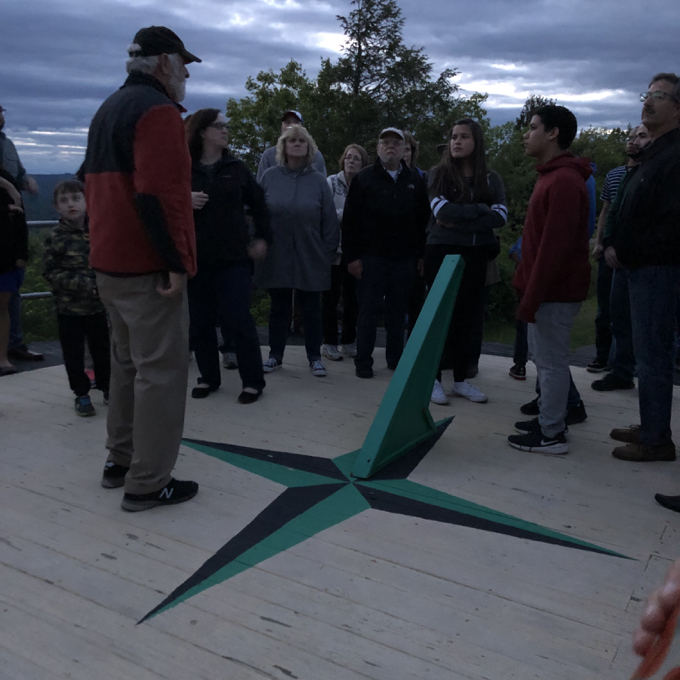 The school had received permission to put "planets" on businesses across Avon, Farmington, Plainville, and Bristol. They were placed at accurate distances relative to the true solar system distances, and kids could view them through various from the top of Talcott Mountain. I can't imagine anything cooler. Alas, it's gone.
Wind, weather, new business owners… whatever the reason, the planets on central Connecticut auto dealership roofs and gas stations are now gone. The "world's largest visible model of the solar system" claim is still all over the TMSC and TMA websites though. And really, I suppose we can still pretend, right?

Talcott Mountain Science Center
CTMQ's visit to the TMSC and TMA
CTMQ's Firsts, Onlies, Oldests, Largests, Longests, Mosts, Smallests, & Bests