A Totally Worthington Bridge
Worthington Pond Farm Covered Bridge, Somers
December 2016
Shortly before I first visited this rather large and pretty covered bridge, Worthington Farm was… a farm. But at some point in the 21st century, Dan Roulier bought and developed the property into a private park of sorts. I'm not sure what Roulier had in mind when he first began building stuff on the old farm, but he turned it into something unique in rural northern Connecticut.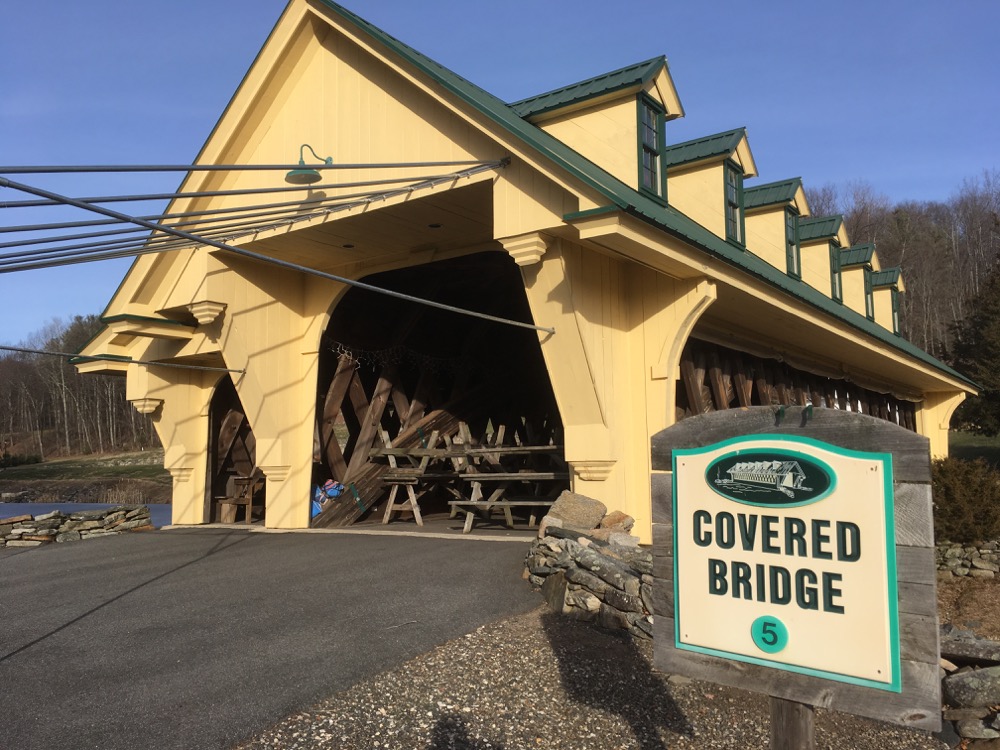 He and his crew created short little trails, picnic areas, a "warming house," a sugar shack, and a large-gauge (G scale) train layout. And, of course, the covered bridge.
After a protracted battle with Somers' residents and the zoning commission, the Farm obtained a liquor permit and after opening in 2010, it became a destination for smaller weddings as well as prom and engagement photoshoots. Weddings are held inside the bridge, which… is a bit risky. (My wedding was in a barn, so who am I to talk.)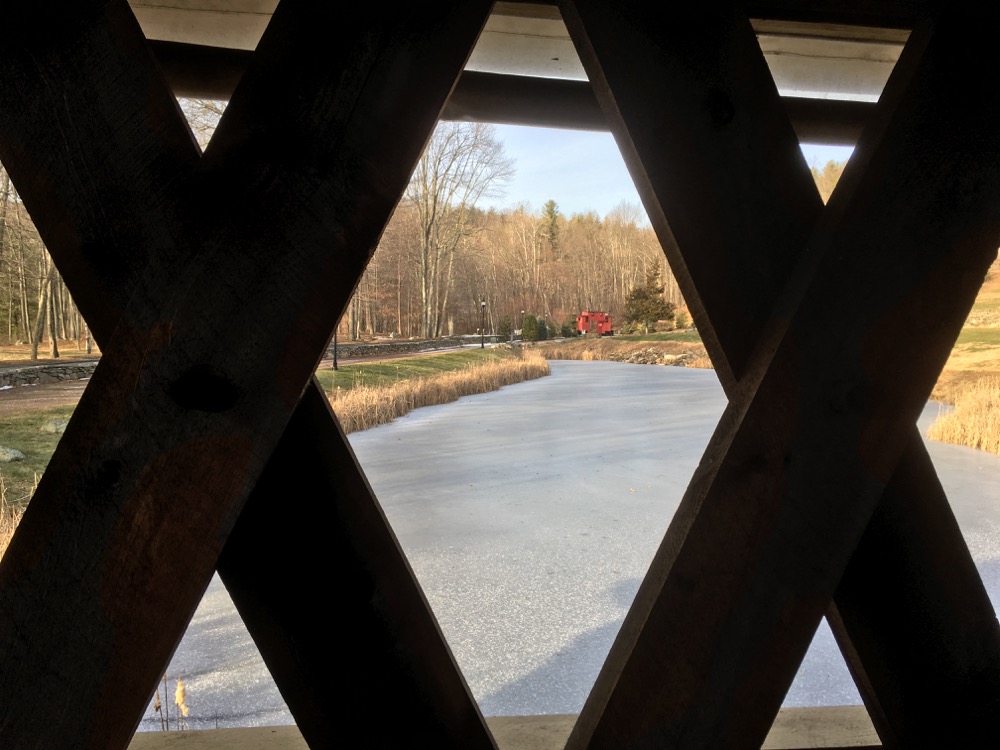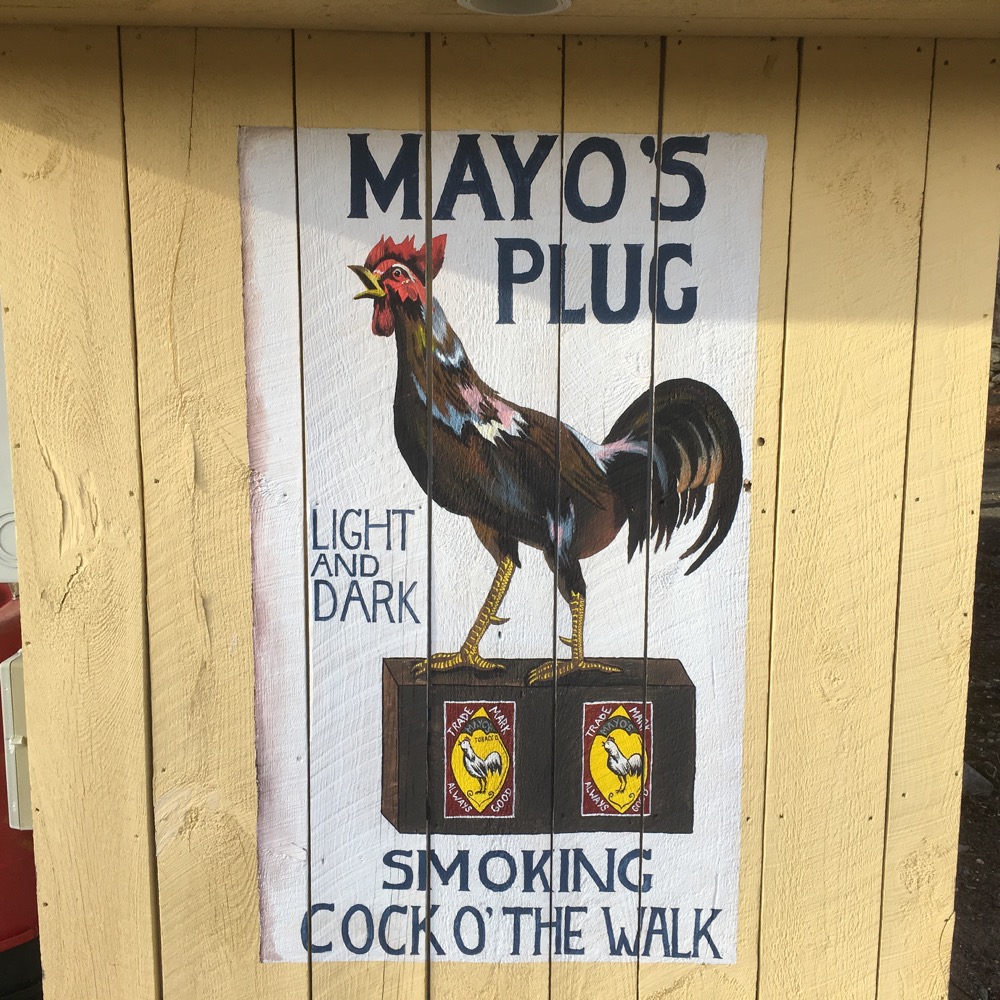 The Worthington Farm Covered Bridge was built in 2002 by Ron Ouelette using trees from the farm and 19th century building techniques – with 21st century upgrades, like the dormer windows on the south side to provide sunlight. It is also fully equipped with lighting, electricity, a dance floor, tables, chairs, and even a stage for a band or DJ. In the cooler evenings of April or October heaters are available to keep the area toasty warm for guests. A truly unique venue to host a special occasion.
Since my visit, new owners have taken over the Farm and have expanded it to now (as of 2022) have an operational vineyard and winery. So, of course, a revisit is necessary. Not just for the winery, but I really want to see if that train layout is still there, though I'm almost positive it's not. I'm also curious if the trails are actually trails or just paths from the house to the bridge or something similarly silly.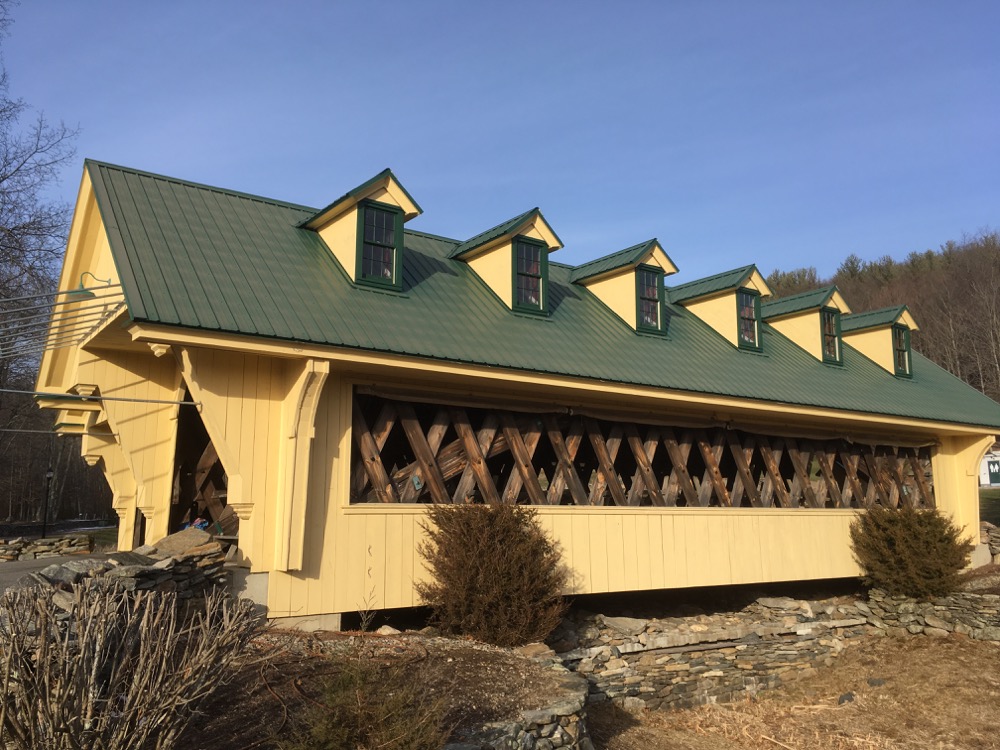 Speaking of silly… this page is silly. Filler. But many years ago I learned that people are really drawn to covered bridges; not just the three historic ones in the state, but also these kind of fake newer ones here and there. So I created a list, and I check them out and try to jot down a few hundred words for those few of you who care about these things to read.
So that's what I've done. I hope you've enjoyed your "trip" to Somers today and that it was Worthington your time. Be well.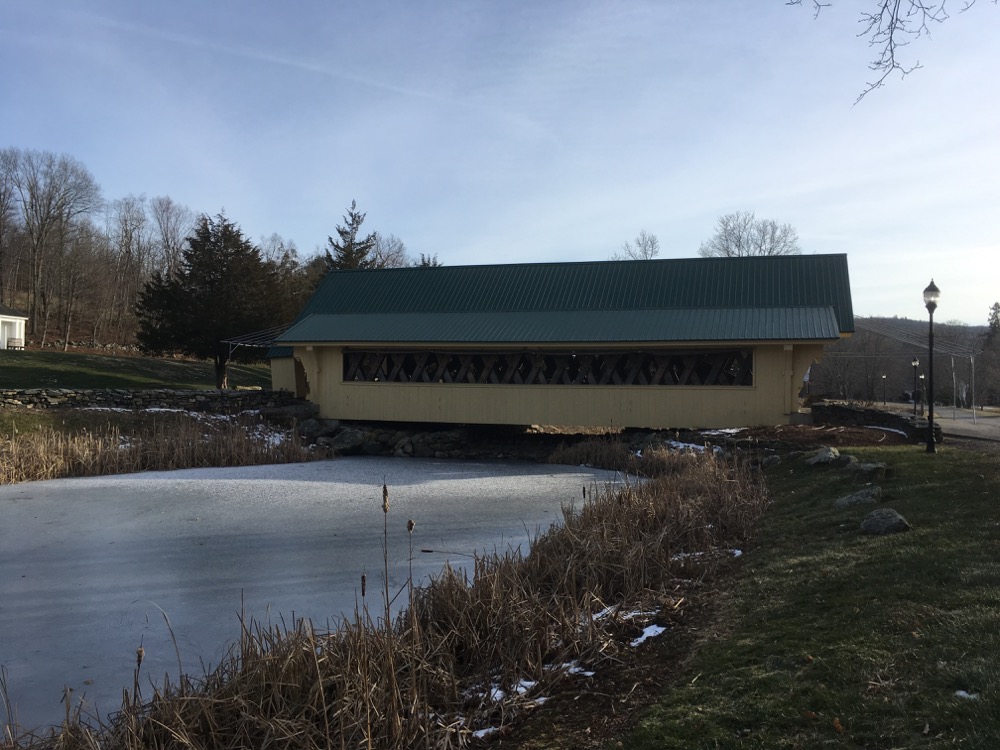 Worthington Pond Farm (old site)
CTMQ's Covered Bridges