Everything Somers
I've been exploring and writing about Connecticut since 2006. After a decade, I began compiling CTMQ guides for each town in the state. I plan on "completing" Somers CTMQ-style… as well as the other 168 towns, cities, and boroughs in Connecticut. That is the ultimate goal of CTMQ.
If I've missed anything in town or if anything has closed or changed, please let me know.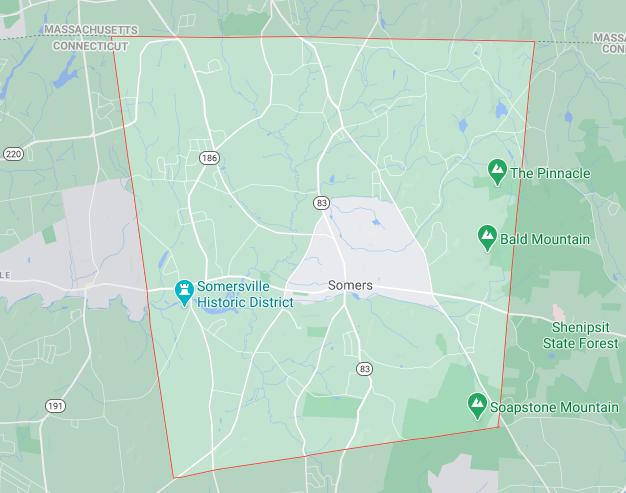 Museums
Somers Historical Society Museum
Somers Mountain Museum of Natural History and Primitive Technology (Closed)
Hikes
Explore Connecticut's Somers Hiking Guide
CFPA's Shenipsit Trail – Intro
Scantic River State Park – Intro
Northern Connecticut Land Trust – Intro
Bald Mountain Preserve
McCann Family Farm/Whitaker Woods
Scantic Riparian Area
Schlaf Farm
Skyline Scenic Area
Stevenson Woodlands
Town Trails – Intro
Camp Aya-Po
Forest View North and South Trails
Somersville Mill Trail
Worthington Pond Farm Nature Trails
Food & Drink
CT Wine Trail: Worthington Vineyard & Winery
Looking for your favorite restaurant? Here is an explanation as to why it's not here.
Everything Else
The Mystery Pits
Old Soapstone Mountain Tower
New Soapstone Mountain Tower (2018 – )
Worthington Pond Farm Covered Bridge
Monticello of Somers
Somers Wrap-Up
Completion Celebration TBD