Everything Somers
I've been exploring and writing about Connecticut since 2006. After a decade, I began compiling guides for each town in the state. I plan on "completing" Somers… as well as the other 168 towns, cities, and boroughs in Connecticut. After all, that is the ultimate goal of CTMQ.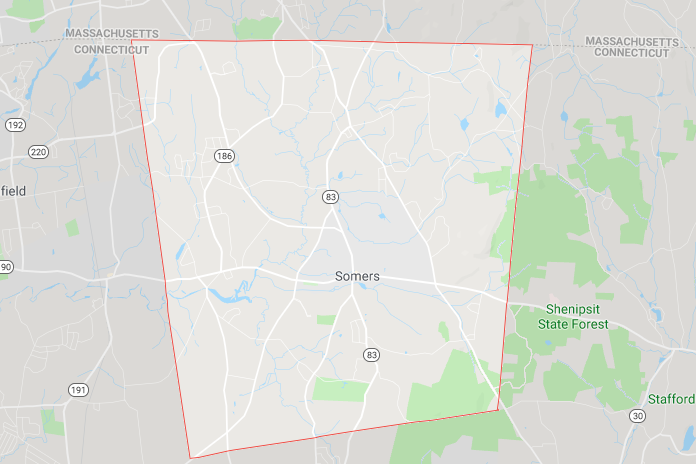 What do you know about the town that is most famous for a giant prison? You can scroll down for my list of things to do in town. Or, as always, you can click on the town's tag to see what I've done.
If I've missed anything in town or if anything has closed or changed, please let me know.

All The CTMQ Somers Stuff
Links take you to my reports
Museums
Somers Historical Society Museum
Somers Mountain Museum of Natural History and Primitive Technology (RIP 2011)
Worthington Pond Farm Covered Bridge Museum
Hikes
CFPA's Shenipsit Trail – Intro
Scantic River State Park – Intro
Northern Connecticut Land Trust – Intro
Bald Mountain Preserve
McCann Family Farm/Whitaker Woods
Scantic Riparian Area
Schlaf Farm
Skyline Scenic Area
Stevenson Woodlands
Town Trails – Intro
Bald Mountain
Camp Aya-Po
Somersville Mill Trail
Worthington Pond Farm Nature Trails
Food & Drink
CT Cheese Trail: Shadow Valley Farms (maybe)
Looking for your favorite restaurant? Here is an explanation as to why it's not here.
Everything Else
The Mystery Pits
Old Soapstone Mountain Tower
New Soapstone Mountain Tower (2018 – )
Worthington Pond Farm Covered Bridge & G Train
Monticello of Somers
Completion Celebration Meal & Somers Wrap-Up
Copper House Tavern