What's the (Avery) Point?
Groton (Google Maps location)
June 14, 2016
The Gallery was closed "for good" in 2016 but is now open again, so the below may be confusing. However, I don't feel like rewriting it.
Here I am, skimming through my mail in May of 2018. "Oh! A new issue of Connecticut Woodlands!" I say, as I rush off to go read it. While this is the Connecticut Forest & Parks Association's quarterly magazine, it has profiles of artists and writers as much as foresters and ridge runners.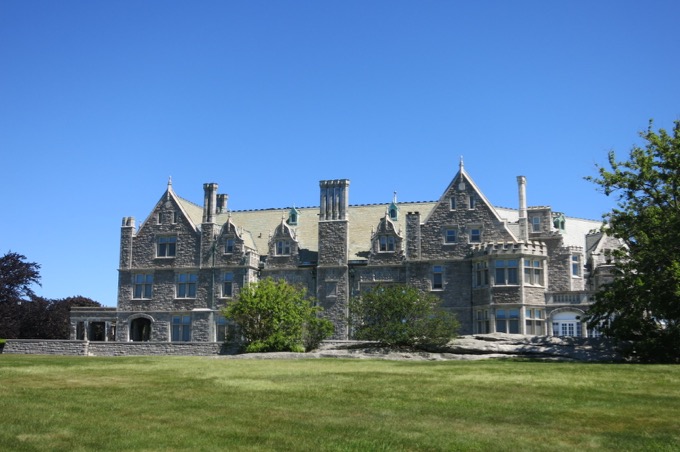 This issue has an article about an artist named James Prosek. "An acclaimed artist who pushes the boundaries of how we understand the natural world and ourselves."
Hm. Never heard of him. He always loved drawing and painting, always loved trout especially. Found trout books lacking, wrote his own trout book while a student at Yale, became a media sensation for being a teenager who wrote and illustrated a book about trout. I turned the page and…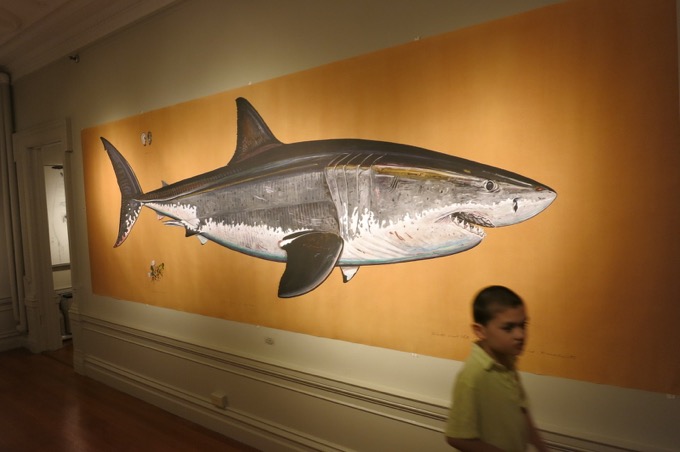 Hey! I've seen this guy's paintings! Oh yeah, two years ago with Damian at the UConn Avery Point campus's art gallery! Let's go find those pictures and write up that visit already.
And here we are.
Prosek has since become a rather prolific author (12 books now) and artist (exhibitions all over and has been published in The New York Times and National Geographic. He's been featured on all sorts of PBS and NPR shows and his books have won all sorts of awards. One of his books chronicled a 10-year obsession with eels that took him all over the world documenting them. I really like this guy.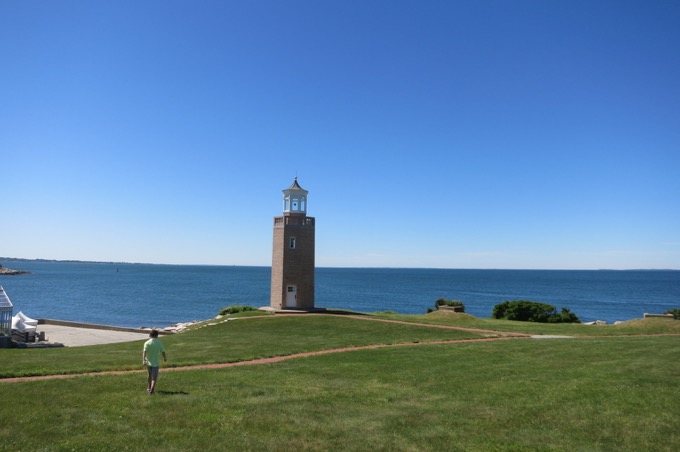 And I really like the Avery Point campus. It is beautiful and I love how 99% of people have no idea it even exists. Even UConn students and grads. You cannot "drive by" the campus by accident, as it is at the end of a spit of land in Groton that juts out into the Sound. Groton essentially has five fingers into the Sound: Noank, Long Point, Bluff Point State Park, the airport, and Avery Point.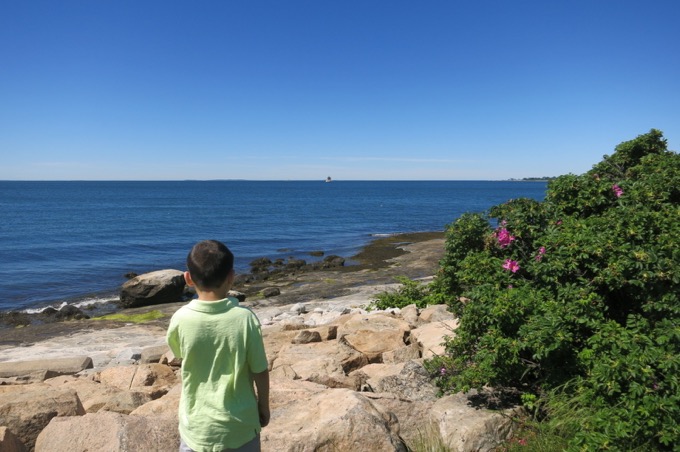 To get to the Avery Point campus, you have to drive through the massive Pfizer complex (more or less) and fight through the thoughts of "Wait, why am I in the middle of an international pharmaceutical complex when I thought I was supposed to be going to see a lighthouse and a beautiful college branch campus."
Fight through them. You'll get down to Avery Point eventually. And it'll be worth it. Unless… unless you're going there to see the Alexey von Schlippe Art Gallery as I write this. For as you've gathered, the gallery was shut down in 2016 due to, one assumes, budget cuts.
The Alexey von Schlippe Gallery of Art was founded in 1992 by Julia Pavone and David Madacsi, at the University of Connecticut's Avery Point Campus, which occupies the Long Island Sound Gatsby-era estate of industrialist Morton Freeman Plant. The Gallery is located in the Branford House Mansion, a 19,000 square-foot granite Tudor mansion built by Plant at the turn of the century, which itself is a treasury of carved, chased, sculpted, cast, molded and inlaid works of European craftsmen in oak, mahogany, walnut, onyx, marble, sandstone, bronze, iron and plaster.The mansion, a registered property in the National Register of Historic Places, which was renovated and restored, has become the focal point of this seventy-three acre, seaside campus.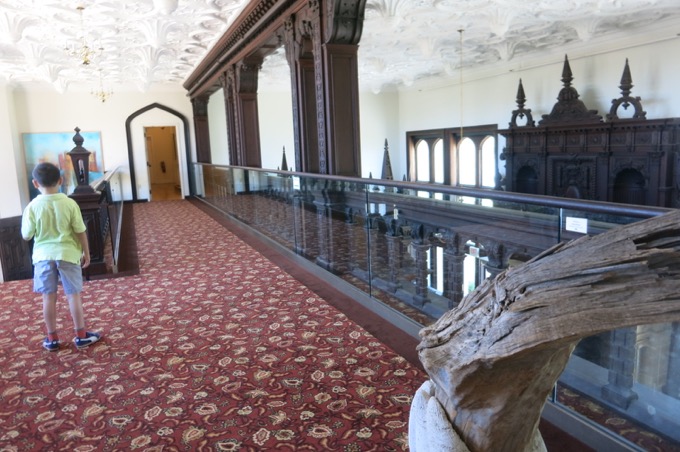 Yeah. You can "go to UConn" next to the beach and attend classes in Great Gatsby mansions. For real. The gallery itself was dedicated to the memory of the late Alexey von Schlippe (1915-1988), an innovative and accomplished painter, and former Professor of Art at the University of Connecticut at Avery Point.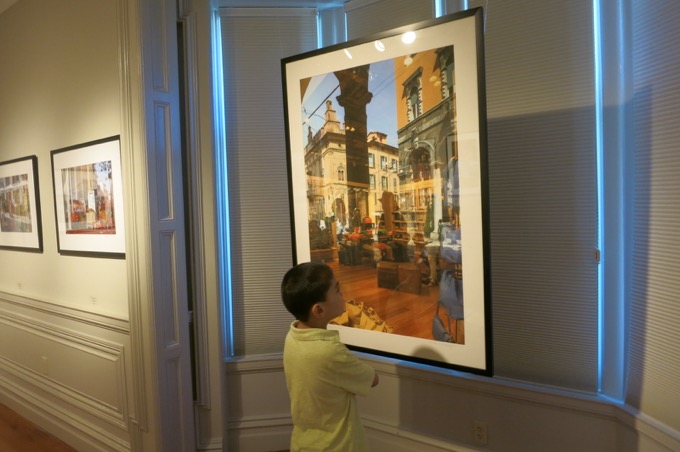 He's been gone for a while, and now "his" gallery is gone as well. The gallery here was split up into four distinct spaces and I found it to be well laid out. We were greeted by a woman who was very happy to see visitors. When I lamented the gallery's imminent demise, she didn't seem all that upset about it. I couldn't tell if it was a façade on her part, or if it had been an inevitability for years.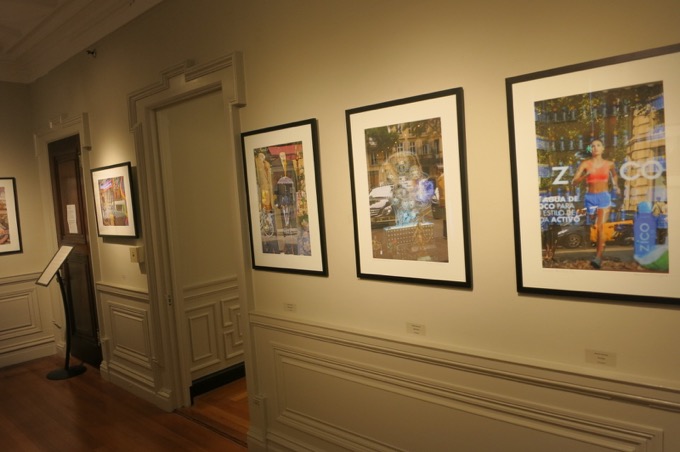 Prosek and three other artists were shown in the gallery's final exhibition: Mallorie Ostrowitz, Susan Schultz, Dennis Sirrine. A photographer, a sculptor, and an abstract expressionist. All very different from Prosek's art.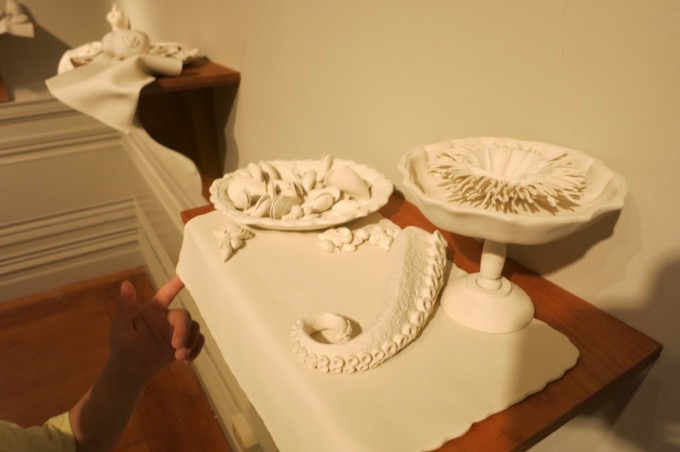 But all very good.
Ostrowitz's photographs are mainly of shop windows throughout Europe. Says she:
My main goal in capturing these images is to blend reality and fantasy which first creates the emotional response of disorientation, then challenges the viewer to sort out the content into what are the real objects and what is the reflection, and from that interpretation create their own narrative of the scene.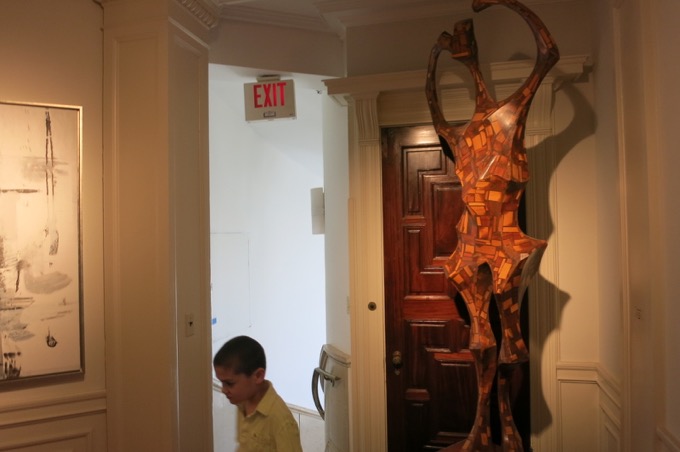 Says Schultz:
My work has its roots in the natural world. I collect and recreate found natural and manmade objects specific to a place, with great attention to detail. I find beauty in the ordinary and the overlooked.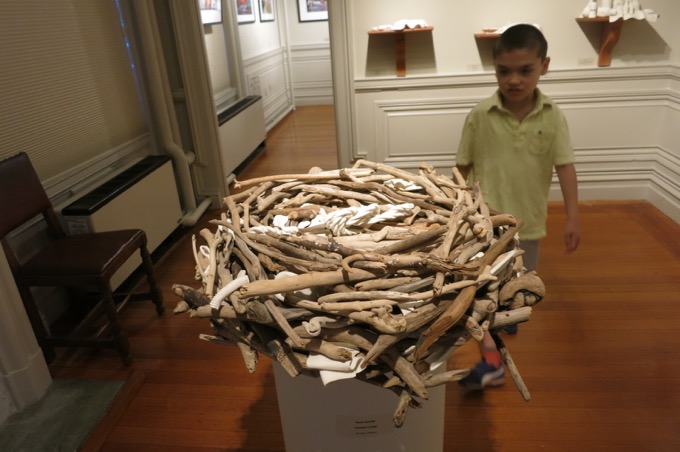 Hey! I like to pretend I do that with CTMQ! Right on, Ms. Schultz! Her work sculptural work focuses mainly on environmental issues and the like. Lastly, abstract painter Dennis Sirrine had several striking paintings in the show. His artist's statement was one of those that got way too deep for me (although he did say that there are no hidden meanings in his paintings, which I appreciate.)
This new series of abstract paintings is a departure for me in that I limited my palette to black and white. While this could have been a restriction, it actually inspired me to express a new language. It provided me an opportunity to investigate a world of shades of gray where value and contrast became as important as color.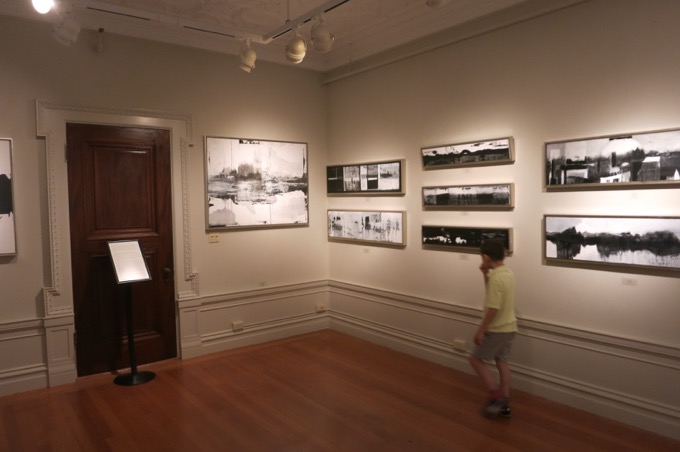 That's cool. I can't paint anything worth a lick, and I imagine such palette limitations are incredibly difficult to work with.
Since the gallery is now closed, it's worth nothing that Branford House is an incredible piece of architecture on its own. Since you've already gawked at my picture(s) of the place, let's learn a bit about the place. Most of the following was cobbled together from various Wikipedia pages.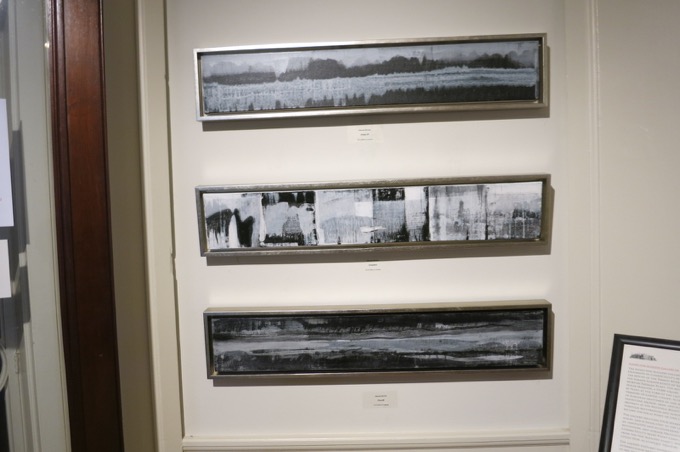 Branford House was built in 1902 for Morton Freeman Plant, a local financier and philanthropist, as his summer home; he named it after his hometown of Branford, Connecticut. It is a ridiculous 19,000 square-foot granite Tudor mansion built by Plant at the turn of the century. When built in 1902, Branford Manor cost $3 million – an incredible sum of money at the time. Plant shunned the high society of Newport and chose instead the wide views of Long Island Sound available at Avery Point.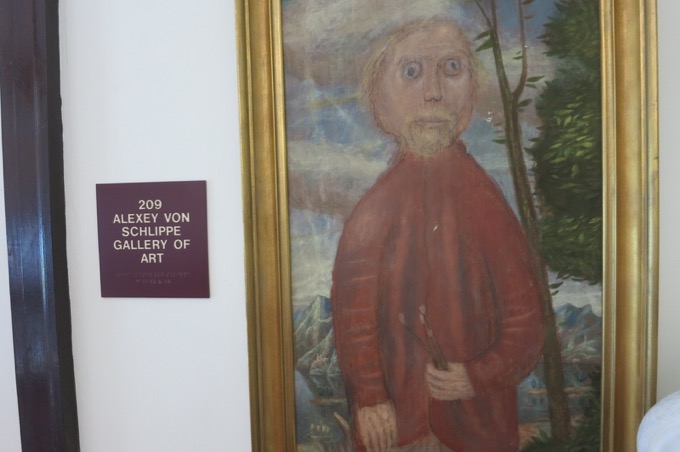 Branford House was designed by Plant's wife Nellie (who had a Sorbonne education in architecture) and built by Robert W. Gibson. Although the outside was built to the Tudor style to match the estate, the interior was a patchwork of various styles – "Gothic, Baroque, Renaissance, Classical, and even Flemish" – desired by the Plants. The house includes a two-story fireplace surrounded by a clothes-drying conveyor belt, a then-rare elevator, and other architectural curiosities like doors leading into exterior walls.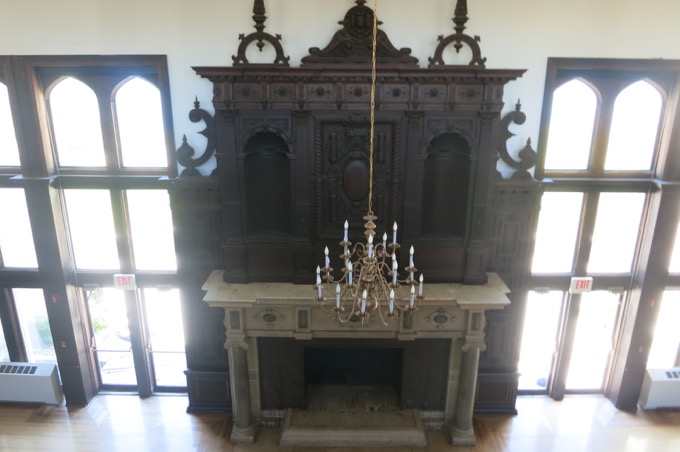 Plant fancied himself a 'gentleman farmer' and built vast agricultural facilities on the grounds. These included huge greenhouses (including one to store his tropical plants during the winter), a 22,250-square-foot cow barn, poultry enclosures, and fruit and vegetable fields. The estate totaled more than 70 acres, including carpentry and plumbing shops, a boarding house, and other buildings. Bothered by its smell, Plant bought the Quinnipiac Fertilizer Company on nearby Pine Island and replaced it with an orchard where his grandchildren played.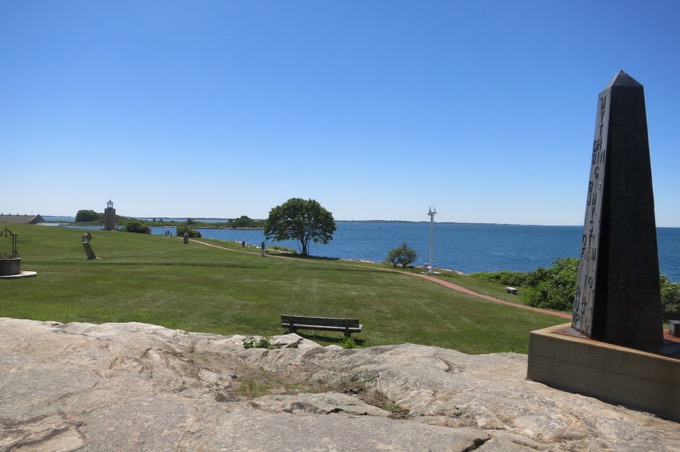 Plant was an interesting guy who did a lot for New London. At one point, in 1939, this mansion was sold for only $55,000 at auction (!) It passed from the Coast Guard to the state and still stands today, mostly as a wedding venue with some offices of the University.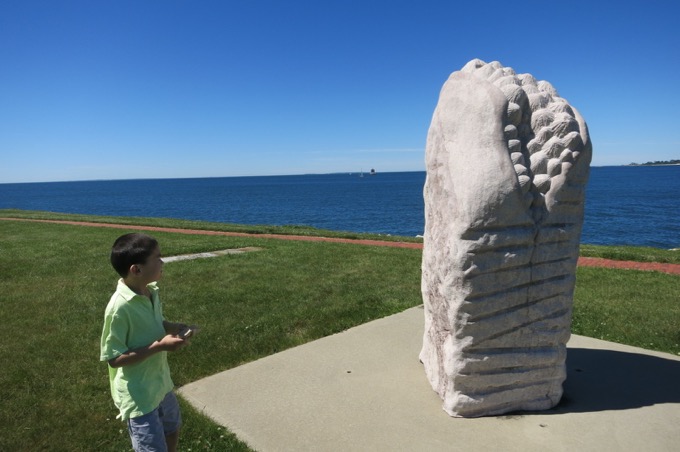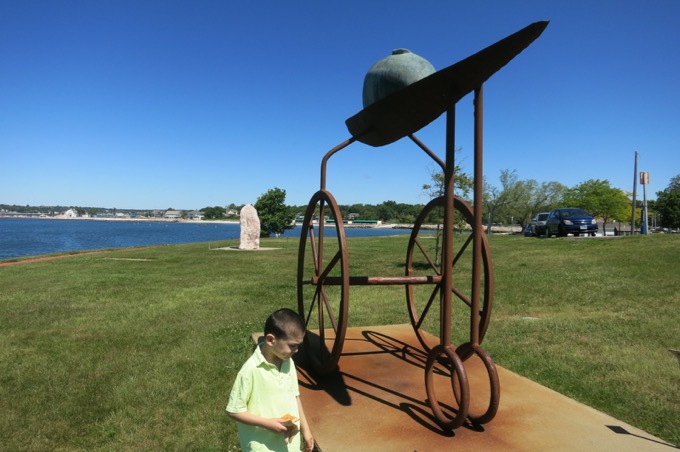 And, as we now know, it used to house a nice little art gallery. There are still sculptures outside of Branford House, overlooking the Sound and beyond. It's beyond beautiful and I'm glad I was able to check out the interior before its demise.
Still, this place is worth a visit. If it looks good in my pictures, you know it's pretty awesome.